Kipp Scott's Top 7 Winter Car Care Tips
Getting your winter tires put on is something we generally think about as a way to prepare our vehicle for winter weather but is that the only thing you can do to avoid being in an accident this winter?
Here are 7 tips to help you keep your vehicle in top-notch condition this winter:
1. Make sure you check your wiper blades. Wiper blades usually have a lifespan of a year; however, it is always recommended to get a new pair for the winter months.
2. Check your battery. Batteries have a harder time operating during the winter months than they do during the summer. If your battery is already weak during the summer, it could quickly could turn into a dead battery as soon as the temperature drops.
3. We put antifreeze in our cars for two reasons – one is to keep the engine from overheating and the other is to protect the engine block from cracking during extreme cold.
4. For every 10 degrees of temperature drop, tires will drop 1-2 pounds of pressure. It is important to keep your tires within the recommended PSI to maintain traction, handling and durability.
5. Wax the Headlights and the Taillights! Unnecessary little detail? Think again. Did you know that the slippery surface which results after waxing the lights makes it less likely for an icy coat to build up on them? This helps make it easier and quicker for you to clear your car after a night-long snowstorm and, also makes your vehicle more visible to other drivers.
6. Windshields get dirty very quickly on those wet wintery roads and you can go through fluid very fast. Make sure you top it up regularly and have an extra jug on hand, in case you run out.
7. Use full synthetic oil. Synthetic motor oil's main reason for working so well in the winter is because of its abilities to withstand the extreme temperatures. The chemical makeup of synthetic oil makes it much less likely to congeal or freeze up.
Our highly qualified technicians are always happy to provide you with exceptional service in a timely manner. Allow them to demonstrate our commitment to excellence –
Call to book 403.343.6633 or book your appointment at kippscott.ca
Wild TV launches streaming app for hunting enthusiasts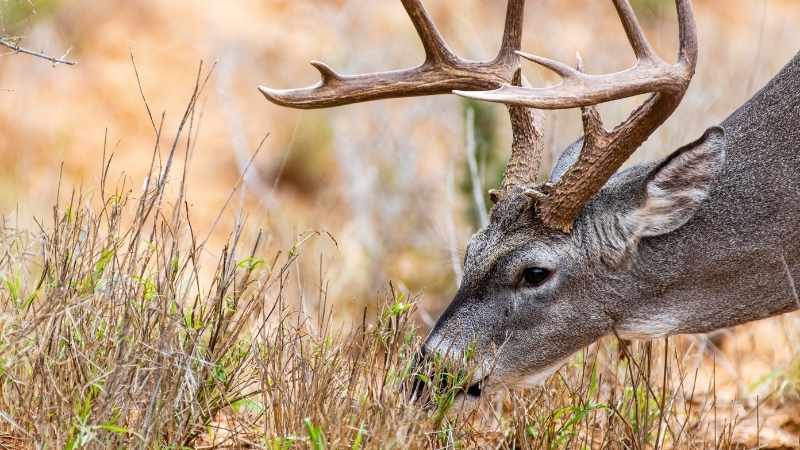 Wild TV launches streaming app for hunting enthusiasts
If you're a hunter, or an enthusiast, this new APP from Edmonton's Wild TV Inc might be the perfect addition to your entertainment options.
Wild Television Network (Wild TV), the number one hunting, fishing, and outdoor lifestyle television channel in Canada, is launching its subscription streaming service, The Wild TV App, to provide its fans in North America access to its trove of hunting content anywhere and anytime.
After running a successful linear TV channel for over two decades, Wild TV expands its services to offer hunting enthusiasts a new way to experience its unparalleled hunting content with The Wild TV App for only $4.99 per month or $39.99 per year.
The Wild TV App will feature shows made by hardcore hunters who share their stories, lessons and experiences from the most exceptional hunting environment globally – the Canadian Wild. It will also include the network's hit shows, including How to Hunt, The Edge, Trapping Inc., Mitchell Payment's Moment of Truth and Non-typical Nation, to name a few.
Ryan Kohler, President of Wild TV Inc., said the Wild TV App would complement their linear television service and help further realize their vision of building the strongest hunting community in the world by promoting excitement, wellness and conservation.
"The launch of The Wild TV App marks the beginning of a new era for us and our fellow Wilders. We know what makes a great hunting entertainment because we eat, sleep and breathe hunting. Every show in The Wild TV App is hand-picked by a hunting expert," he said.
"With The Wild TV App, we also want to bring people closer together and inspire them to get outside to hunt. We want to further strengthen the hunting community by entertaining, sharing knowledge and respecting the ecosystem," Kohler added.
The Wild TV App is available on all Apple and Android devices, Roku devices, Amazon Fire TVs and Fire Sticks, Samsung Smart TVs, LG Smart TVs, and the web www.wildtvplus.ca.
About Wild TV:
The Canadian wilderness has the best hunting in the world and we want you to explore what makes it so great. Wild TV is the only viewing platform for hunting enthusiasts made by hardcore hunters that share stories, lessons, and experiences from the most exceptional hunting environment in the world – The Canadian Wild.
Our shows are made by hunters, for hunters! We know what makes great hunting entertainment because we eat, sleep and breathe hunting. Every show is hand-picked by a hunting expert, who would rather be outside hunting.
We are Wild TV. Contact your local service provider to subscribe to our television channel today. Or click here to purchase the Wild TV APP and get access to exclusive hit hunting TV shows featuring some of the biggest names in the hunting world.
Red Deer Chamber President Dustin Snider hands the reigns to Matt Cassidy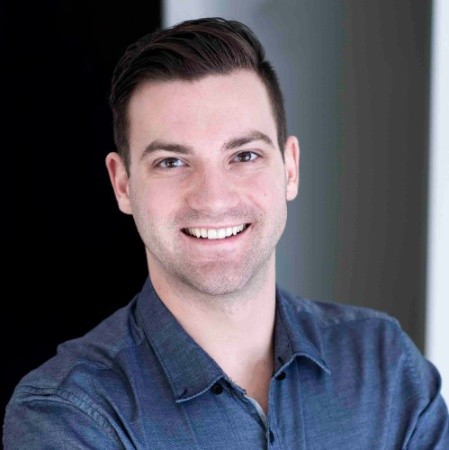 News Release from Red Deer and District Chamber of Commerce
Chamber elects new President
Following the 127th Annual General Meeting of the Red Deer & District Chamber of Commerce, the Board of Directors elected Matt Cassidy of Beyond Insurance to be the
100th President of the business association.
An experienced Insurance Broker, Matt founded Beyond Insurance in 2017 and works alongside his wife Andrea. Born and raised in Red Deer, Matt is an active member of the Piper Creek Optimist Club, Against the Wall Theatre Society, and a Western Hockey League Alumni.
Matt replaces outgoing President Dustin Snider of Earls Restaurant.
Chamber CEO Rick More commented on the election: "We owe Dustin a debt of gratitude for his leadership during a trying time. Dustin led our organization with calm, thoughtful and strategic purpose as we dealt with some extraordinary difficulties – most of which were unimaginable when he first agreed to volunteer for our board. We welcome Matt to the role of President. His business acumen and experience in governance will be a great asset as the board works to hire a new CEO and we work toward a strong economic recovery for the region."
Matt remarked, "I would like to thank my fellow board members for placing their trust in me as President for the 2021 Chamber year, and I look very forward to an exciting time as the Chamber evolves and continues to support business throughout our region. I would also like to thank Dustin and Rick for their leadership and mentorship throughout the past two years, and I anticipate a great year working with all of our board members."
The Red Deer & District Chamber of Commerce is a non-partisan, collaborative leader in building a vibrant community and fosters an environment where businesses can lead, be innovative, sustainable, and grow.