Kipp Scott's Top 7 Winter Car Care Tips

Getting your winter tires put on is something we generally think about as a way to prepare our vehicle for winter weather but is that the only thing you can do to avoid being in an accident this winter?
Here are 7 tips to help you keep your vehicle in top-notch condition this winter:
1. Make sure you check your wiper blades. Wiper blades usually have a lifespan of a year; however, it is always recommended to get a new pair for the winter months.
2. Check your battery. Batteries have a harder time operating during the winter months than they do during the summer. If your battery is already weak during the summer, it could quickly could turn into a dead battery as soon as the temperature drops.
3. We put antifreeze in our cars for two reasons – one is to keep the engine from overheating and the other is to protect the engine block from cracking during extreme cold.
4. For every 10 degrees of temperature drop, tires will drop 1-2 pounds of pressure. It is important to keep your tires within the recommended PSI to maintain traction, handling and durability.
5. Wax the Headlights and the Taillights! Unnecessary little detail? Think again. Did you know that the slippery surface which results after waxing the lights makes it less likely for an icy coat to build up on them? This helps make it easier and quicker for you to clear your car after a night-long snowstorm and, also makes your vehicle more visible to other drivers.

6. Windshields get dirty very quickly on those wet wintery roads and you can go through fluid very fast. Make sure you top it up regularly and have an extra jug on hand, in case you run out.
7. Use full synthetic oil. Synthetic motor oil's main reason for working so well in the winter is because of its abilities to withstand the extreme temperatures. The chemical makeup of synthetic oil makes it much less likely to congeal or freeze up.
Our highly qualified technicians are always happy to provide you with exceptional service in a timely manner. Allow them to demonstrate our commitment to excellence –
Call to book 403.343.6633 or book your appointment at kippscott.ca

Are you an essential worker in the time of COVID?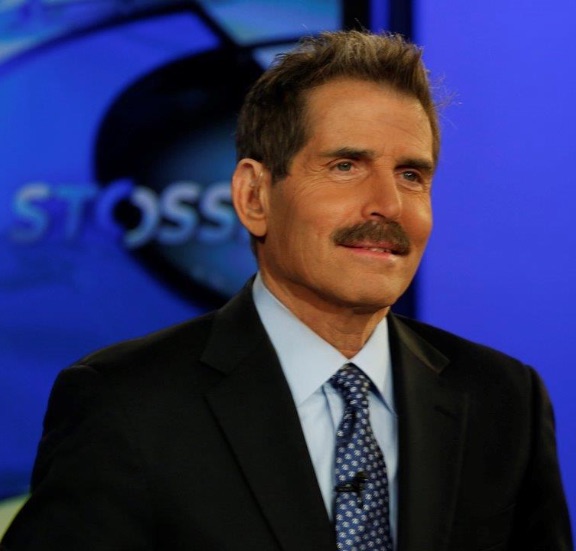 This is thought provoking article from 19 time Emmy Award winning journalist John Stossel.  You may be familiar with Stossel who spent decades with 20/20 and Good Morning America on ABC.
The Dallas Morning News called him "the most consistently thought- provoking TV reporter of our time." The Orlando Sentinel said "he has the gift for entertaining while saying something profound."

Stossel left television news to create Stossel TV.  He's hoping short videos and the freedom of not working for a network will help him educate young people in a way not possible when he worked with television news shows.  John Stossel started a non-profit to educate youth about the free market.  About 10 million students a year discuss liberty and free markets through Stossel in the Classroom.
While his weekly videos are both entertaining and informative, this particular video will certainly appeal to a much wider audience during the days of restricted businesses and higher unemployment due to the COVID19 crisis.

Alberta Opposition calling for Olymel Outbreak Inquiry

From the Alberta NDP
NDP DEMANDS PUBLIC INQUIRY INTO OLYMEL OUTBREAK,  CALLS FOR PROTECTION FOR WORKERS, NOT CORPORATIONS
Alberta's NDP is demanding an immediate public inquiry into the mishandling by both the UCP government and Olymel of a deadly COVID-19 outbreak at a meat-processing plant in Red Deer, and is seeking a commitment from the Minister of Justice that he will not intervene with legislation to protect potentially negligent corporations from lawsuits launched by victims' families.
As of Wednesday, at least three Olymel employees had died as a result of the outbreak, which began in November and has seen more than 500 cases of COVID-19 confirmed to date. The NDP has also learned that three employees are currently fighting for their lives in intensive care. The Government of Alberta ignored calls for the plant to be closed, even as cases skyrocketed.
"We need to get to the bottom of who is responsible for these senseless, tragic deaths," said NDP Leader Rachel Notley. "People with no choice but to continue working in unsafe conditions have gotten sick and died. We need to hold those responsible accountable and develop new practices to prevent tragedies like this in the future."
During a town hall meeting Tuesday night, UCP Minister of Health Tyler Shandro said Minister of Justice Kaycee Madu was working on legislation to eliminate liability in relation to COVID-19 illness and death for corporations and businesses
"This Government should focus on preventing workers from further injury and death, not covering up the negligence that's already occurred around these tragedies," Notley said. "We call on the UCP Government to reverse these plans."
The NDP is also demanding an inquiry into the Olymel outbreak and the overall history with respect to worker safety in the meat-processing industry during the COVID-19 pandemic.
The Olymel outbreak is now the deadliest linked to a meat-processing plant in Alberta during the pandemic. The outbreak at High River's Cargill plant last year saw two workers die and more than 1,500 cases of COVID-19 confirmed — it remains the largest since in Canada during the COVID-19 pandemic.
"Overall, while meat-packing plants have occurred in several other provinces, only in Alberta have people died, with the number currently standing at six," Notley said.

The NDP is also supporting the call from the United Food and Commercial Workers that the Olymel plant not reopen as planned Thursday and remain closed until worker representatives are satisfied that enhanced health and safety protocols have been put in place to prevent further spread of COVID-19.
"We find ourselves in the same crisis as we were with Cargill," said NDP Labour Critic Christina Gray. "Albertans should remember that the UCP's own Agriculture Minister lied to those workers and told them the plant was safe just days before the operator shut it down,"
MLA Gray previously called for a formal inquiry into the Cargill outbreak and another at the JBS plant in Brooks that saw more than 650 workers infected and one die. To date, the call for an inquiry has been ignored by the UCP.
"Clearly Jason Kenney and the UCP don't care about the workers in these plants," Gray added. "We know that a survey of Olymel workers found three quarters feel nervous or scared to return to work and do not trust the employer to keep them safe. As well, over half of the workers surveyed said they didn't trust the UCP Government to keep them safe.
"How does this Premier possibly justify allowing this plant to reopen when he hasn't done a thing to reassure these workers that they won't become sick or potentially die?"
The NDP will also be drafting a letter to Minister of Justice Kaycee Madu that demands he rule out legislative protection for Olymel, Cargill and JBS. A class-action lawsuit has already been launched against Cargill.
"The UCP wants to let these massive, profitable corporations wash their hands of these horrific incidents and, meanwhile, grieving families of lost loved ones will see nothing but more pain and suffering," Notley said. "This government has a long track record of backing wealthy CEOs and screwing over workers. Enough is enough."
In the U.S., 16 states have brought in legislation or immunity provisions to protect businesses and corporations from liability related to the pandemic.