Kinsmen Dream Home Lottery Tickets Now Available – Click Here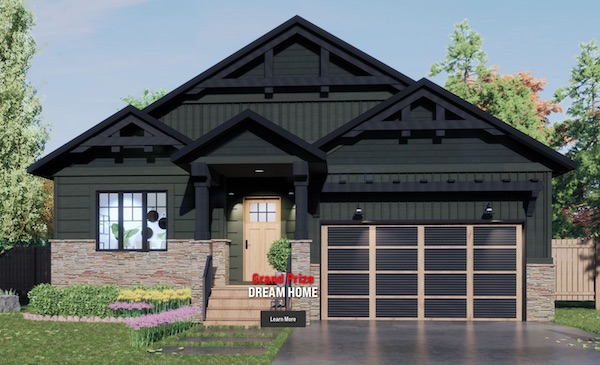 The Red Deer Kinsmen Dream Home Lottery is back for 2021
For the past 40 years, the Dream Home Lottery has been the cornerstone of the Red Deer Kinsmen's contribution to the community's greatest needs. Many of
the new playgrounds and sporting facilities you see are funded completely or partially with funds raised by the Red Deer Kinsmen. This year, you can once again help the Red Deer Kinsmen make a local impact in your community by supporting the Dream Home Lottery.
The 2021 Lottery is a little different from previous years with more prizes and chances to win. This year's lottery offers 104 prizes valued at over $864,700;
including the Grand Prize, fully landscaped show home in the new community of Timberlands. The $744,000, 2,368 sq. ft. dream home, built by True-Line
Homes features 3 bedrooms, 3 bathrooms plus den, a fully upgraded kitchen with premium appliances, Quartz Island, and walk-in pantry.
For supporters who buy their tickets early, there are TWO Early Bird cash prizes. Deadline for Early Bird #1 – $10,000 cash is 11:59pm November 11th. Deadline for Early Bird #2 – $25,000 cash is 11:59pm December 2nd.
Other prizes include vacations, home renovation packages, exercise equipment, tech, electronics, cash and much more. Tickets are $100 each, 5 for $150, 15
for $250 or our best package 50 for $350. They can be purchased online at reddeerkinsmenlottery.com or by calling 1.833.511.3863 and leaving a message. The lottery is presented by Kinsmen Club of Red Deer.
Back again is the 50/50 Cash Raffle where one lucky ticket holder will take home half of the total ticket sales. Tickets are $10 each, 10 for $25, 25 for $50
or 50 for $75.
Red Deer Kinsmen Dream Home Lottery License #575571 / 50/50 Cash Raffle License #575572
The final ticket deadline is 11:59 pm December 23, 2021. The final draws will be held January 5, 2022.
2021 Dream Home
Since 1981 the Kinsmen Club of Red Deer has run their annual Dream Home Lottery from October to December. Using local home builders and trades, this project is the club's largest fundraiser. Lives continue to change as we make that magical phone call letting the winner know they have just won a new home while the funds raised continue to support our local initiatives. In 2020, the club had to make the difficult decision to forgo the dream home portion of its lottery due to the unknown brought on by COVID, however, in 2021 we are coming back with an even bigger and better lotto!
With the ongoing support of heroes like you, we are able to support some incredible agencies that truly make our community better.
The money raised from the lottery stays within our community. Whether it's one of the many playgrounds, arenas, Discovery Canyon, Library Link or the new Family Link Centre in Parkland Mall, the Kinsmen have been able to construct numerous community structures from our fundraising efforts. However, those are only a very small part of what we are able to do.
These charities are an important part of the City of Red Deer, and it is crucial that we as a community always do what we can to support them. By being able to help provide funding for these and other groups help them make incredible changes in people's lives that would otherwise be impossible. We are so fortunate to live in a community of such caring, giving people. It is because of you that we are able to do what we do.
Prizes
EARLY BIRD PRIZES
2 Early Bird Cash prizes
• #1 – $10,000 CASH – Deadline: November 11, 2021
Draw will take place on November 23, 2021, at Stride Management Corp. (12:00 pm)
**Only tickets purchased before 11:59 pm on Nov 11, 2021, will be eligible for the Early Bird#1
• #2 – $25,000 CASH – Deadline December 2, 2021
Draw will take place on December 14, 2021, at Stride Management Corp. (12:00 pm)
**Only tickets purchased before 11:59 pm on Dec 2, 2021, will be eligible for the Early Bird#2
GRAND PRIZE DREAM HOME
The Forest by True-Line – 26 Tillier Street, community of Timberlands Red Deer, AB T4N 5E7
• Valued at $744,000!
• 2,368 sq. Ft. of developed living space, 3 Bedrooms, 3 Bathrooms plus Den, Finished basement & Landscaping
ADDITIONAL PRIZES
• 104 prizes worth over $864,700 to be won!
• Prizes include vacations, home renovations, epic experiences, exercise equipment, tech, cash,
and so much more!
THE 50/50 CASH RAFFLE
• Win half of an ever-increasing jackpot!
• Tickets are easy to buy – 1 for $10, 10 for $25, 25 for $50 or 50 for $75. Purchasers are not
required to purchase a ticket in the Red Deer Kinsmen Dream Home Lottery to purchase
tickets in the 50/50 Cash Raffle lottery.
• For a list of charities that benefit from the 50/50 Cash Raffle, please visit reddeerkinsmen.com
Red Deer Kinsmen Dream Home Lottery Licence #575571 / 50/50 Cash Lottery Licence #575572
Final Draw
• Ticket Cut-off is December 23, 2021 (11:59 pm)
• Final Draws will take place January 5, 2022 at Stride Management Corp. (11:00 am)
TICKET PRICES
1 for $100 • 5 for $150 • 15 for $250 and our best value 50 for $350
**Minimum prize value is $100**
Cause
The Red Deer Kinsmen have served the City of Red Deer since 1937 through fundraising and support of its many groups, community projects, and the people who make it an amazing place to live. This year is even more important as we were unable to run the Dream Home Lottery in 2020 due to the Covid pandemic.
Please go https://reddeerkinsmenlottery.com/cause/ for a full list of organizations the Red Deer Kinsmen have supported in the past.
Call Toll Free 1-833-511-3863
Order Online: reddeerkinsmenlottery.com

We are proud to have been associated with some truly outstanding organizations, including the:
Red Deer Food Bank
Cystic Fibrosis
Red Cross
Youth and Volunteer Centre
Central Alberta Women's Emergency Shelter
Red Deer Pond Hockey
Minor Hockey
Red Deer Public School Board Foundation – Bright Start Program
Hospice Society
Red Deer Royals
Red Deer College
Paediatric Ward
Blackfalds Field House
Penhold Multi Plex
and many more!
Local moving company donating 101 moves to support vulnerable Canadians this holiday season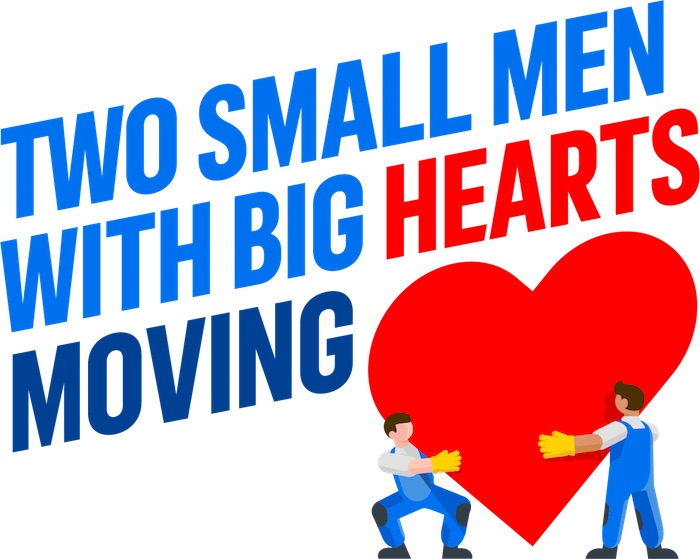 Submitted by Two Small Men with Big Hearts Moving
Two Small Men with Big Hearts Moving is moving joy, one community organization at a time
This holiday season, Two Small Men with Big Hearts Moving ("Two Small Men") is spreading joy, seeking to donate 101 moves to community organizations that support at-risk individuals. With inflation at an all-time high and the higher stresses that come with the holiday season and colder weather, Two Small Men is looking to give back to the local markets they operate in during this time of need. This marks the third year for this initiative, which Two Small Men was inspired to launch in 2020, following the hardships of COVID-19. The campaign has grown year-over-year, from 25 donated moves in 2020, to 80 moves in 2021, and now with a goal of 101 moves for 2022.
Two Small Men has a long history in Red Deer having supported the Red Deer Food Bank, Bridges Community Living, and the Alberta Motor Association in past years. They are also always actively searching for new community organizations to partner with to support with donated moving services.
This holiday season, Two Small Men will be helping organizations that support vulnerable communities with everything from moving mass amounts of food to local food banks, to supporting shelters with moving individuals into new homes, to moving toys for underprivileged children.
Two Small Men's community-first mindset is a key part of its identity. Written right into the name, it is a moving company with a big heart, that cares deeply about giving back. Two Small Men has developed a robust community giving program that supports a variety of non-profit and charitable organizations with in-kind moving services, donation collection initiatives, and other financial contributions. Each year, the business redirects 10 per cent of its annual profits to community giving and other charitable operations. In 2022, Two Small Men projects this will translate into a donation fund of $200,000, with the goal of growing to give $750,000 annually in the next 10 years.
"Moving people's possessions is our business, but the heart of what we do is really all about supporting the people who make up our communities," says Addison Parfeniuk, CEO, Two Small Men Big Hearts Moving. "We know that the winter season can be an especially challenging time for many people, and it is our hope that by partnering with local organizations such as the Red Deer Food Bank, we will be able to fill the real needs of real people in the Red Deer community."
Charitable and non-profit organizations are encouraged to submit their moving needs for consideration in this year's Season of Giving campaign.
About Two Small Men
Two Small Men with Big Hearts Moving is a Canadian moving company focused on supporting customers through every stage of their move, big or small. Founded in 1982, the company has 25 offices across the country with major operations in Calgary, Edmonton, Vancouver, Kelowna, and Winnipeg, and a fleet of more than 100 moving trucks. Committed to giving back to their communities, they donate 10 per cent of their profits each year to relevant charities and organizations that are serving the community.
Festival of Trees tickets are for sale now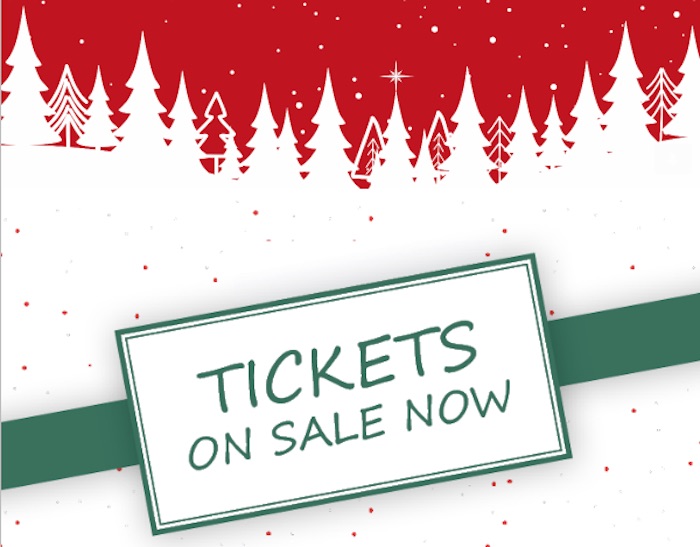 29th Annual Festival of Trees
It's time to experience the magic of Festival of Trees! Celebrate at Festival of Wines, be enchanted by Mistletoe Magic, and enjoy family fun at the all new Festival Pancake Breakfast.
For the last 28 years, Festival of Trees has raised funds for healthcare enhancements for the Red Deer Regional Hospital Centre and other health centres in Central Alberta.
2022: FUNDING THE INTENSIVE CARE AND CARDIAC CARE UNITS AT RED DEER REGIONAL HOSPITAL CENTRE.
As the only facility in Central Zone with Intensive Care and Coronary Care beds, Red Deer Hospital will be creating a permanent space for CCU and expanding its ICU beds by 8, for a total of 20 ICU beds. Our healthcare system needs more capacity, and this expansion is the first step in responding to the increased demand for high-quality care for patients in the ICU and CCU.
Cardiac enhancements and expansion of bed space have been a longstanding priority for our hospital, and Festival of Trees is thrilled to support the equipment needs in these new spaces by providing CPAP/BI-PAP machines, ultrasound systems, Glidescopes, and much more.
We're not just wines anymore!
Sample flavours from around the world. Local restaurants, fine wineries, craft beer brewers, and select distillers will all tempt you with some of their finest offerings.
Friday, November 25 | 7:00-11:00pm
Tickets $100 including gate admission | 18+
It has finally returned after a two-year absence! Get back to dining and dancing with your favourite girl with this magical evening of dinner and entertainment for fathers and daughters of all ages.
Daddies and daughters have been making this event a must-do Christmas tradition since 1998. This year we've got more fun and games than ever before.
Saturday, November 26 | 6:00-11:00pm
Tickets $125 including gate admission | All ages
NEW! Festival Pancake Breakfast
Grab a quick bite before you hit the Tree Room this year with a pancake breakfast for the whole family.
Pancakes, sausages, music, and a visit from Santa are all in store.
Sunday, November 27 | 10:00am-12:00pm
Tickets are $15 (13+), $10 (4-12), $5 (3 and under)
Includes gate admission | All ages