"Kind of a win" – Red Deer Chamber of Commerce pushing province for fewer restrictions on business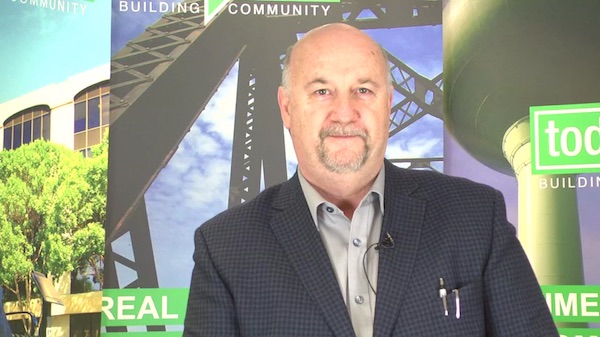 The battle against COVID has been a rollercoaster of turmoil for the business community. Restrictions and uncertainty are the rule and business owners as well as their employees are paying a heavy price to protect the rest of the population.
In the last week Red Deer & District Chamber of Commerce sent a letter to Premier Kenney to ask for fewer restrictions. The Chamber also sent out a survey to all 850 businesses they represent to get more information for future action. The ultimate goal is to convince the province to concentrate the battle against COVID on the protection of Alberta's most vulnerable, while allowing the vast majority of younger and healthier people to live as regular a life as possible.
Rick More, CEO of Red Deer's Chamber was watching closely Friday when the province announced a framework for reopening businesses. Here are what those steps will look like.
Step 1: Hospitalization benchmark – 600
Potential easing of some restrictions related to:

Indoor and outdoor children's sport and performance (school-related only)
Indoor personal fitness, one-on-one and by appointment only
Restaurants, cafes, and pubs
Step 2: Hospitalization benchmark – 450
Potential easing of some restrictions related to:

Retail
Community halls, hotels, banquet halls and conference centres
Further easing of some restrictions eased in Step 1
Step 3: Hospitalization benchmark – 300
Potential easing of some restrictions related to:

Places of worship
Adult team sports
Museums, art galleries, zoos and interpretive centres
Indoor seated events, including movie theatres and auditoriums
Casinos, racing centres and bingo halls
Libraries
Further easing of some restrictions eased in Steps 1 and 2
Step 4: Hospitalization benchmark – 150
Potential easing of some restrictions related to:

Indoor entertainment centres and play centres
Tradeshows, conferences and exhibiting events
Performance activities (e.g., singing, dancing, wind instruments)
Outdoor sporting events (e.g., rodeo)
Wedding ceremonies and receptions
Funeral receptions
Workplaces – lifting work-from-home measures
Amusement parks
Indoor concerts and sporting events
Festivals, including arts and cultural festivals (indoor and outdoor)
Day camps and overnight camps
Further easing of some restrictions eased in Steps 1-3
More calls this framework a partial victory for struggling businesses. Here's his initial reaction to the Premier's announcement.
Alberta extends electricity rebate program until December at a cost of about $600M
Edmonton – The Alberta government says it will extend its electricity rebates until the end of the year as the cost of living continues to rise.
Dale Nally, who's the associate minister of natural gas and electricity, says the United Conservative government is doubling the rebate to help reduce the financial burden on Albertans.
The government says the electricity rebate program will now offer about $600 million in relief through 2022.
It says the program will provide nearly two million homes, farms and small businesses with a monthly $50 bill credit each month from July until December.
The government says it will also provide a natural gas rebate to millions of Albertans starting in October, which will continue until March 2023 if prices remain high.
Last week, Finance Minister Jason Nixon announced a $3.9-billion surplus for the 2021-22 fiscal year ending March 31.
This report by The Canadian Press was first published July 6, 2022.
Telus Corp. marks opening of Telus Sky in downtown Calgary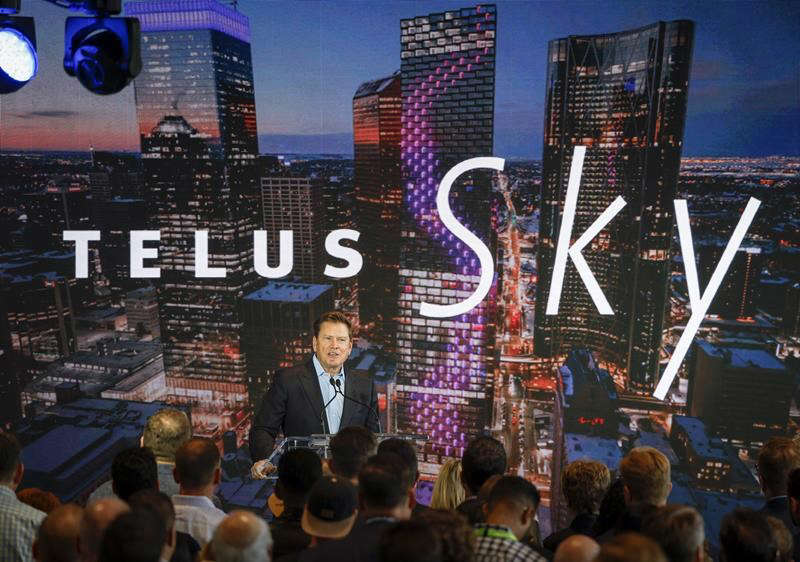 CALGARY — Telus Corp. marked the opening of its new 60-storey Calgary headquarters on Wednesday.
The new $400-million skyscraper, Telus Sky, has been in development for nine years and is now the third-tallest building in downtown Calgary. It features 750,000 square feet of office and retail space as well as 326 rental homes.
The building's eye-catching design, by architects Bjarke Ingels Group (BIG) and Dialog, along with developer partner Westbank and Allied, starts with a rectangular floorplate and then gradually twists as it rises.
Integrated into the facade of Telus Sky is Canada's largest public art display. "Northern Lights" by Canadian author and artist, Douglas Coupland, creates a light show across the building's exterior.
Telus Sky will be home to more than 1,600 Telus employees. It joins TELUS Garden in Vancouver, TELUS Harbour Toronto, TELUS House Ottawa, and Place TELUS Québec as one of the company's LEED (Leadership in Energy and Environmental Design) Platinum-certified buildings.
Among the building's environmental features is a storm water management system that recycles rainwater for use in washroom toilets, reducing the building's municipal water demand by 70 per cent.
This report by The Canadian Press was first published July 6, 2022.
Companies in this story: (TSX:T)
Amanda Stephenson, The Canadian Press