7 Exciting Excursions To Take in Canada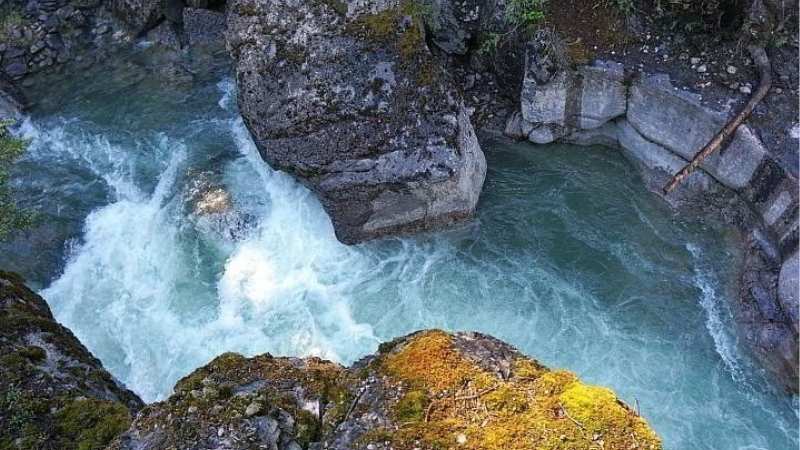 As we await the lifting of lockdowns, let's dream a bit about travel.
7 Exciting Excursions To Take in Canada
Whether you live in Canada or plan to visit from another country, there are plenty of fascinating things to see and do. Canada is the second-largest country in the world in total area, so it would probably be impossible to see every part of it in a single lifetime. Therefore, here are some of the most worthwhile things to see and do across the breadth of this beautiful and welcoming country.
1. Vancouver
Vancouver is located on the West Coast of Canada. It is accessible by water via all inclusive cruises and by train, bus, and automobile as well. Vancouver offers multiple opportunities for fun excursions. You can tour the Canadian Rockies, take the Sea to Sky Gondola to Whistler for some skiing, or go whale watching from the southern end of Vancouver Island.
2. Jasper National Park
In Alberta, you can find one of the best outdoor attractions in Canada: Jasper National Park. Covering 4,200 square miles, or 11,000 square kilometers, it is home to mountains, waterfalls, lakes, and springs. Points of particular interest in Jasper National Park include the Columbia Icefield glaciers and Maligne Canyon, which becomes an otherworldly realm of frozen waterfalls and ice caves with cold temperatures.
3. Churchill
Churchill is a small community located on the banks of Hudson Bay in northern Manitoba. It is known as the polar bear capital of the world, and you can indeed see polar bears there during their annual migration. However, Churchill also offers opportunities to see other natural wonders. In the summer, you can see beluga whales as they travel to their calving grounds in the estuary of the Churchill River.
Because Churchill is so close to the North Pole, winter nights get very long. This combined with a lack of light pollution makes it a good place to observe the aurora borealis, which appears when solar activity is high. Bear in mind, however, that there is no way to guarantee that the northern lights will be visible during your visit.
4. Niagara Falls
Niagara Falls is located on the border between Canada and the United States. It is a short distance away from the city of Toronto in the Canadian province of Ontario. Though one of the most famous waterfalls in the world, Niagara is poorly understood by many. Most people do not know that it actually consists of three different waterfalls. You can see them all from the best possible vantage points by booking a tour.
5. Quebec
Once a French colony, Quebec is the main francophone center of Canada. The French influence is still very strong in Quebecois language, culture, and architecture, so a trip to Quebec is a little like taking a mini-European vacation without going too far from home. You can see majestic waterfalls and quaint little villages in the idyllic Quebec countryside, or you can experience the cosmopolitan excitement of Montreal, its biggest city. Points of interest include the Old Port of Montreal via the Place Jacque Cartier and Mont-Royal Park, one of the largest greenspaces in the city.
6. Ottawa
Ottawa is the capital city of Canada but tends to get outshone by larger and more popular cities, such as Toronto, Montreal, and Vancouver. This may be to your advantage if you'd like to avoid crowds of other tourists on your excursion. Because Ottawa is the seat of Canadian government, you can visit the Royal Canadian Mint and see Parliament Hill during your visit. There are also boat tours and bus tours of the city available.
7. Maritimes
The Maritime Provinces are located on Canada's east coast, along the Atlantic Ocean. There are four maritime provinces altogether: Nova Scotia, Newfoundland and Labrador (which coincidentally lends its names to two different breeds of dog), Prince Edward Island, and New Brunswick. Each has something unique to offer, from the red rock cliffs and literary heritage of Prince Edward Island to the Cape Breton Highlands of Nova Scotia to whale watching in New Brunswick's Bay of Fundy to the world's largest fossil park in Newfoundland and Labrador.
There are many opportunities to take guided tours of notable Canadian locations. You can also explore on your own.
Read more on Todayville.
Running Reins Ranch in Red Deer County picks up $250,000 grant from province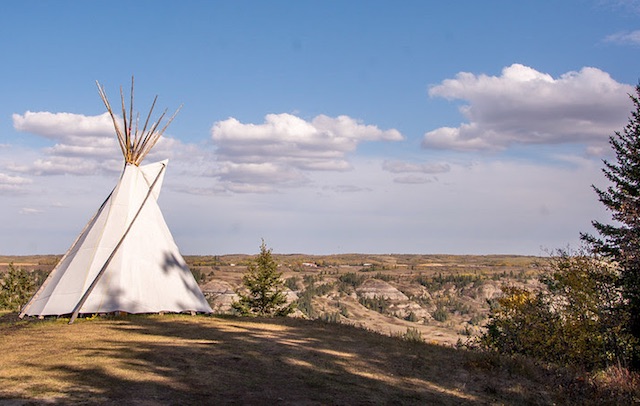 Running Reins Ranch partners with members of the local Indigenous community to set-up teepee accommodations and host regular cultural programming for guests.
Tourism investment fuels growth in rural Alberta
Alberta's government continues to support regional tourism opportunities across the province, generating jobs and new tourism destinations for locals and visitors alike.
Ahead of World Tourism Day 2023, Minister of Tourism and Sport Joseph Schow visited Running Reins Ranch to see first-hand how tourism investment grants are making a difference in the lives of Albertans.
"Alberta's government is proud to invest in growing visitor destinations like Running Reins Ranch that celebrate the richness and diversity of Alberta's rural destinations and provide a sustainable tourism experience for visitors to enjoy."
As part of the Tourism Investment Program, Running Reins Ranch received a $250,000 grant from Travel Alberta.
"Our investment will support the building of additional unique accommodations at the ranch that will triple their capacity, emphasize their year-round offerings and create five new full-time jobs. This investment in Running Reins Ranch is a perfect example of how Travel Alberta is driving tourism growth in rural communities across the province."
Running Reins is located east of Innisfail, offering cabin and teepee accommodations and a wide range of outdoor activities for visitors looking to combine the beauty of the Prairies with farm experiences for a one-of-a-kind getaway.
Right to Left: Minister of Tourism and Sport Joseph Schow, Owners of Running Reins Ranch Terry and Janice Scott, and team member Grace Finlan.
"This funding is a game-changer for us and our business. We are excited to bring our vision to life and provide visitors with unforgettable experiences while supporting the economic growth of the surrounding community."
Tourism is Alberta's No. 1 service export sector. In 2019, Alberta welcomed 34.6 million visitors, generating $10.1 billion in expenditures and supporting more than 80,000 full-time jobs. The Tourism Investment Program is Travel Alberta's commitment to investing $15 million annually with communities and operators to develop the province's tourism sector. Developing Alberta's rural and agri-tourism sector is an essential component of the government's efforts to grow Alberta's tourism economy to more than $20 billion by 2035.
Quick facts
In 2022-23, Travel Alberta funded 166 projects across 73 communities – about 75 per cent of the projects and 70 per cent of the funding were in smaller urban and rural areas of the province.
In December 2022, Alberta's government released its Economic Development in Rural Alberta Plan, with supporting initiatives that demonstrate the government's commitment to building healthy and prosperous communities across rural Alberta and Indigenous communities.
Company at centre of E. coli outbreak at Calgary daycares faces licensing charges
Alberta Health Minister Adriana LaGrange speaks to the media about an E. coli outbreak linked to multiple Calgary daycares in Calgary on Tuesday, Sept. 12, 2023. THE CANADIAN PRESS/Jeff McIntosh
By Colette Derworiz in Calgary
The company that runs a commercial kitchen at the centre of an E. coli outbreak that has infected hundreds at numerous Calgary daycares has been charged with operating without a business licence.
The City of Calgary announced Wednesday that Fueling Minds Inc. and its two directors face a total of 12 charges under municipal business bylaws and face a total fine of up to $120,000.
The company declined to comment on the charges in an emailed statement Wednesday afternoon.
Meanwhile, Alberta chief medical officer Dr. Mark Joffe said the number of cases has plateaued at 351, and tests and interviews indicate the cause of the outbreak was meat loaf and vegan loaf.
He said there are also 37 confirmed secondary cases and four children remain in hospital.
Fueling Minds provided meals to six of its own daycares that were affected by the outbreak, which was declared Sept. 4, and also to five separate daycares.
The city alleges Fueling Minds did not have the proper licence to serve those other five.
Joffe said the investigation into the cause of the outbreak included interviews with hundreds of parents and daycare staffers and the testing of 44 food samples.
"We believe that meat loaf and vegan loaf meals that were served for lunch on Aug. 29 most likely contained the E. coli bacteria that led to these infections," said Joffe.
"Unfortunately, neither of these items could be tested as they were either eaten or discarded before this outbreak was identified.
"While we now have a likely source, what we do not know exactly is what was contaminated or how."
The company's statement said the "exact source of the infections has not yet been identified" and it continues to work with Alberta Health Services on its ongoing investigation.
Joffe said the province is to hire a third party to verify its work and findings.
Premier Danielle Smith said former Calgary police chief Rick Hanson would lead a panel to investigate what went wrong and make recommendations on how to make commercially prepared food safer in daycares.
Smith said the panel does not have a set timeline, but she expects to hear from him monthly and would implement interim recommendations if necessary rather than wait for the final report.
"Mr. Hanson will be joined by Alberta parents, childcare operators, food service operators, and food safety and public health experts," said Smith.
"The panel will be examining all aspects of this tragic situation, large and small, as well as taking a full broader look at the legislation and regulations that govern food safety in our province."
Smith said she met with parents of affected children, and a policy change they suggested was posting kitchen health inspection reports in a daycare rather than just online.
Health Minister Adriana LaGrange and Searle Turton, minister for children and family services, are already reviewing food handling in commercial daycare kitchens.
The kitchen remains closed and in recent months has been flagged for numerous health violations, including food transportation concerns.
Diana Batten, the Opposition NDP critic for childcare and child and family services, said Wednesday's developments were a good start to getting answers.
"This will really help some of the families I'm speaking with," she told reporters.
"However, it brings up or illustrates there's a lot of problems inside the system. We heard Premier Smith talk about how we should trust now that the system is safe. Why? We continue to identify more concerns."
Batten said a panel isn't going to help solve those problems.
"It's just spending more money and, honestly, putting a Band-Aid on what is honestly a huge public health crisis."
The province has promised parents affected by the closures in the original 11 daycares a one-time payment of $2,000 per child to cover off financial hardship. Those facilities were closed Sept. 4 but have since reopened.
Eight more daycares faced closures or partial closures in the days that followed as secondary cases were identified.
Smith said last week that the compensation program would only be available to parents of the 11 daycares at the root of the outbreak.
Turton, however, confirmed parents affected by the later closures would also be eligible for the one-time payments, and that was the plan all along.
"The program hasn't expanded," said Turton.
"It's important to note that just more daycares since the original announcement have actually become eligible for those payments."
— With files from Dean Bennett in Edmonton
This report by The Canadian Press was first published on Sept. 27, 2023.