Kentwood and area residents invited to hear details about new 700 student Catholic Middle School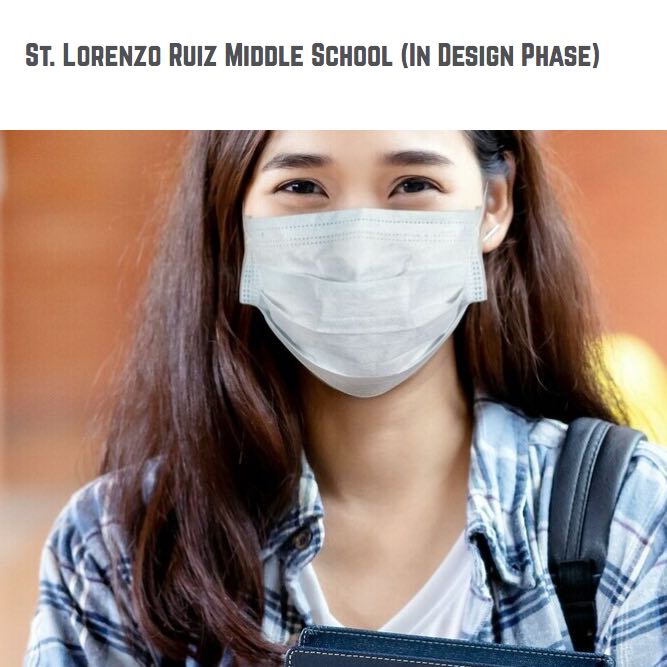 From Red Deer Catholic Regional Schools
RDCRS connects with residents in the Kentwood neighbourhood about St. Lorenzo Ruiz Middle School
Red Deer Catholic Regional Schools has been provided funding for the construction of a new middle school in The City of Red Deer. St. Lorenzo Ruiz Middle School will be located in the neighbourhood of Kentwood. The location of the new school was selected to support current and future student populations in the community.
"The Division's middle schools in Red Deer are currently operating at over 120 per cent capacity and we expect continued enrolment growth," said Board Chair, Kim Pasula at Red Deer Catholic Regional Schools.
"Families and young people in our region continue to choose Catholic education. Over the last 10 years, enrolment in our Division has increased by 50 per cent and today well over 10,000 children are attending our schools."
Work has begun on the design of the school, with preliminary geotechnical testing completed in early 2021 to understand site conditions.
"The new St. Lorenzo Ruiz Middle School will bring a $25 million infrastructure project to our community. The new school will help to alleviate the overcrowding in our existing schools and create new educational and amenity opportunities for the young people and families that live in the surrounding neighborhoods. We look forward to sharing more about the project and hearing from community members at the upcoming online meeting, the first in a series of planned engagement sessions," says Pasula.
To keep residents informed on the progress, the Division is holding a community engagement session on Tuesday, April 6 at 5:00 p.m. Due to COVID-19 restrictions, this meeting will be held virtually via Zoom. The intent of this engagement session is to provide a forum for community feedback and an opportunity to voice concerns with the overall design of the school. This first engagement session will focus primarily on the site layout.
Dear Kentwood residents,
As you may be aware, Red Deer Catholic Regional Schools has been provided funding for the construction of a new middle school in the City of Red Deer. The school site in your community has been chosen for the location of the new school, St. Lorenzo Ruiz Middle School. The location of the new school was selected to support current and future student populations in the community
Interested attendees can join the Zoom meeting link (Meeting ID: 950 5484 1129 and Passcode: i2RDy0).
St. Lorenzo Ruiz Middle School features:
●  The school will be a two-storey design to accommodate 700 middle school students.
●  The school is planned to follow a traditional school year and will operate as a closed
campus.
●  The school site will provide parking lots to staff and visitors, with a potential student
drop-off lane within the visitor parking lot.
●  The current playground and skating rink will be retained on-site, and the retention pond
will not be altered.
●  Additional playground space is intended to be installed, including a proposed basketball
pad.
●  Red Deer Catholic Regional Schools will provide an opportunity for user groups to rent the
facility after-hours and on weekends.
●  Construction is expected to start late fall of 2021, with the school opening September
2023.
For more information, please visit https://www.stlorenzoschool.ca/.
St. Joseph High School student awarded scholarship worth $80,000.00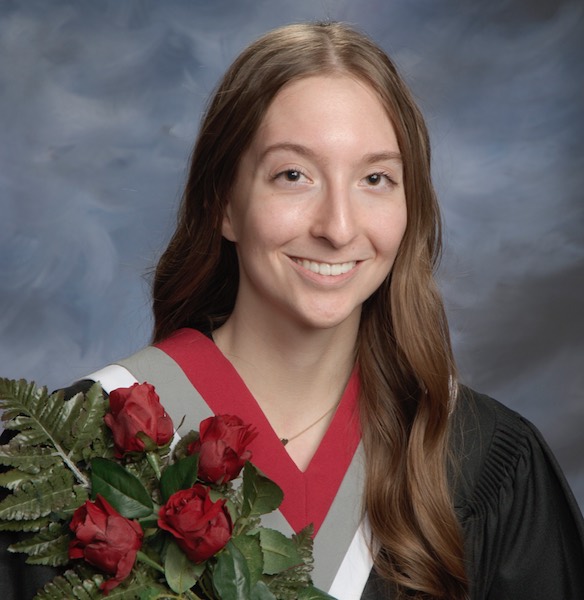 Article submitted by Red Deer Catholic Regional Schools
High school student wins a Schulich Leader Scholarship worth $80,000
Denaisha Kraft, a Grade 12 student from St. Joseph High School has been granted a Schulich Leader Scholarship, Creating the Next Generation of Technology Innovators, from the University of Victoria. The scholarship is in the amount of $80,000.
This is Canada's most coveted undergraduate STEM (Science, Technology, Engineering, and Math) scholarship. Kraft won in the science and math category.
"I never would have imagined that I would win this scholarship. It is truly life-changing. I honestly can't thank my teachers enough for everything they have done. They have always been so supportive, and they are always willing to provide assistance. They have undeniably inspired me to work towards my goals. St. Joseph High School has given me so many opportunities to grow as an individual, and the school does an amazing job of creating an inclusive environment to grow in both athletics and academics. My parents have motivated me throughout my entire life; none of this would be possible without their constant support. They have allowed me to pursue my interests and work towards my goals, and I can't thank them enough. I have also been fortunate to grow up alongside my twin sister, Jessica, and she has always been there to provide constant encouragement. Winning this scholarship gives me the ability to focus on my interests without having to worry about any financial limitations. I'm excited to connect with other like-minded individuals at the University of Victoria who share similar interests and passions, and I can't wait to get involved with the learning opportunities that the University of Victoria has to offer. I couldn't be more excited to start the next part of my journey," said Denaisha Kraft, Grade 12 student at St. Joseph High School.
"Denaisha is a remarkable member of our school community. Not only is she a strong academic student, Denaisha is also a gifted athlete who is part of our varsity volleyball and badminton teams. As a Schulich Leader Scholarship recipient, Denaisha is humble and passionate for learning, which is an element essential for mentorship to be effective. Denaisha has a bright future ahead of her and we couldn't be more pleased for her and her family," said Principal Graeme Daniel at St. Joseph High School.
"Denaisha is one of the top female students I have ever taught. She is modest and genuine but always seeks to understand more. Denaisha is a great ambassador academically and athletically," said Sherry Schulzke, a retired teacher from St. Joseph High School.
Red Deer teacher representing Canada for Most Valuable Teacher title – Just 2 more days to vote!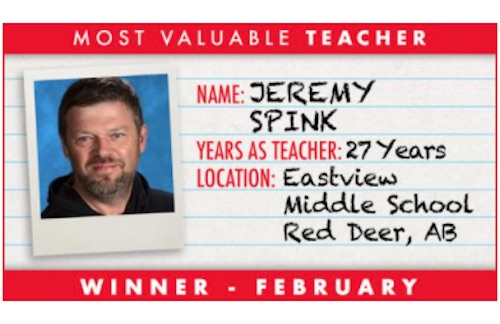 Local teacher in the running for $20,000 technology grant
Eastview's Jeremy Spink the only Canadian vying for the prize
A Red Deer teacher is the only Canadian in the running for a huge prize of $20,000 and the title of 2020/21 NHL/NHLPA Most Valuable Teacher, presented by SAP (Systems, Applications, and Products in Data Processing) and he needs your votes to win!
Jeremy Spink, Teacher at Eastview Middle School, is one of three teachers across North America vying for the technology grant and bragging rights of being named Most Valuable Teacher. If he is successful, Red Deer Public Schools will use the money to support students with technology to help bring Science, Technology, Engineering and Mathematics concepts to life at Eastview Middle School.
The community can help Spink win by voting daily on the Future Goals™ Teacher of the Year website from May 3-7.
Spink won the title for the month of February after competing against dozens of other teachers across North America. Red Deer Public received a $10,000 grant in which Eastview purchased technology for classrooms.
"I didn't really realize the magnitude of the whole program when I was nominated for February. The amount of support I received from our community was amazing – everyone really rallied around this cause. It was amazing on my part and I was touched by the support. It was such a great feeling," said Spink. "To take this to the next level will really be putting Red Deer, Red Deer Public and Eastview Middle School on the map across Canada. To bring our community into the spotlight and show what great things we do in our schools and in our Division would be amazing."
Spink, who has been a teacher at Eastview for more than 20 years, has incorporated the Future Goals™ – Hockey Scholar program into his classroom, which is designed to leverage STEM in hockey to create a fun and memorable learning experience.
"It is a great program and it all ties right into our curricular goals," he said. "I am dedicated to teaching applications for STEM because I know that it not only impacts how healthy and productive students are during this time, but also their well-being and success far beyond the K-12 years."
Eastview Middle School Principal Kevin Robertson said Spink has been a leader in the school's hockey program and worked with other teachers in delivering programming to Grades 6-8.
"In his hockey class, and in all of his classes, he instills a love of learning and particularly a love for the game for all of his hockey class students, through positive interactions and his infectious enthusiasm," said Robertson. "If he were to win the MVT for 2020/2021, we would look at how we could further support technology in our classrooms, whether through more devices, or through other specific technologies for our hockey program and other areas to supplement instruction."
How can the Red Deer community help? By voting for Spink once a day from May 3-7. To vote, visit the Future Goals™ Teacher of the Year website.
"I encourage people to vote because it will help put our community on the map. The other two teachers are from Pittsburgh and Philadelphia, so to have our community of 100,000 people go up against these two huge communities and show our Alberta and Canada pride would be so great!" said Spink.