JURASSIC QUEST, NORTH AMERICA'S BIGGEST DINOSAUR EVENT, MIGRATES TO RED DEER – TICKETS ON SALE NOW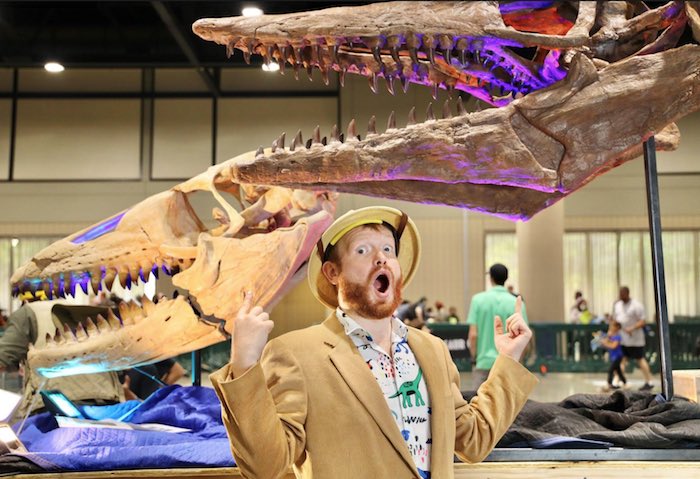 Walk among the dinosaurs when the continent's can't-miss dinosaur adventure stomps into Westerner Park June 3-5
The largest and most realistic dinosaur exhibit in North America is BACK, BIGGER and BETTER than EVER! Our herd of photorealistic dinosaurs is ready to delight Red Deer area families when Jurassic Quest® arrives at Westerner Park for three days only June 3-5.
Jurassic Quest will visit Canada for the first time since 2019 with its most beloved and unique experiences for the whole family including life-like dinosaurs, dinosaur rides, live dinosaur shows, interactive science and art activities, bounce houses, inflatable attractions and more. In addition to new dinos in the herd, new activities for 2022 include the "Triceratots" soft play area for our littlest explorers.
New for 2022, join us for The Quest, our official educational and entertaining journey through the Jurassic. The Quest is an interactive adventure where guests will meet dinos and prehistoric sea creatures, take a unique Dino Snap, search for fossils, watch a live Raptor Training Experience and more. Follow the ten clues to the "Quest Spot" signs and collect a prize at the end. The Quest is included with general admission.
Families can walk through the Triassic, Jurassic and Cretaceous periods to see the dinos that ruled on land, and "deep dive" into the "Ancient Oceans" exhibit, making its Canadian debut, to come face to face with the largest apex predator that ever existed – a moving, life-size, 15-metre-long megalodon! Meet the babies, hatched only at Jurassic Quest: Cammie the Camarasaurus, Tyson the T. rex and Trixie the Triceratops – and, you may even catch one of our star dino trainers: Safari Sarah, Dino Dustin, Captain Caleb, Prehistoric Nick or Park Ranger Marty!
Loved by millions, only Jurassic Quest can bring families memories this BIG! The Jurassic Quest herd of animatronic dinos – from the largest predators to playful baby dinos – are displayed in realistic scenes with some that move and roar, allowing guests to experience them as they were when they roamed the earth millions of years ago. Jurassic Quest works in collaboration with leading paleontologists to ensure each dinosaur is painstakingly replicated in every detail, from coloration to teeth size, to textured skin or feathers, drawing on the latest research about how we understand dinosaurs and ancient giants of the sea looked and moved.
TICKETS & LOGISTICS
Tickets are available online at www.jurassicquest.ca or on-site. Tickets are for a timed arrival window, and advance ticket purchase is strongly encouraged. Guests can walk through the dinosaur experience at their own pace, and strollers are permitted. Some venues may have wheelchairs for use, but please contact the venue in advance to make arrangements.
---
Event: Jurassic Quest in Red Deer
Place: Westerner Park, 4847A 19 St, Red Deer, AB T4R 2N7, Canada
Date: June 3-5
Time: Friday 9am-8pm, Saturday 9am-8pm, Sunday 9am-6pm
Tix & Info: https://www.jurassicquest.com/events/red-deer-ab-canada
KIDS & ADULTS: $27.50
SENIORS: $22
KIDS UNLIMITED RIDES (INCLUDES ENTRY): $45 for all-you-can-ride access to dinosaur rides, inflatables and fossil dig.
General admission tickets include access to the dinosaur and marine exhibits, arts and crafts activities, and dinosaur shows. There are rides and activities that require activity tickets available on site, or guests can upgrade to the Kids Unlimited Rides ticket (the best value for children ages 2-12). Entry is free for children under age 2.
ABOUT JURASSIC QUEST
Since 2013, Jurassic Quest has been touring epic dinosaur experiences treating millions of people across North America to an as-close-as-you-can-get look at the giants that ruled the Earth and sea millions of years ago. Jurassic Quest is the largest and most realistic dinosaur exhibition in North America. Developed with leading paleontologists, each dinosaur has been painstakingly replicated in every detail including the most realistic likenesses, movement and sound. Whether their prehistoric counterpart had skin that was scaly, or covered with feathers, Jurassic Quest has spared no expense in bringing the dinosaurs to life. Jurassic Quest produced 96 multi-day events in 34 states and Canada and sold over one million tickets in 2019, and has hosted over 2.5 million fans at its Jurassic Quest Drive Thru touring throughout the country since June 2020. For more information and tickets visit www.jurassicquest.com.
Safari Sarah, Dino Dustin, Captain Caleb, Prehistoric Nick, Park Ranger Marty, Cammie the Camarasaurus, Tyson the T-Rex and Trixie the Triceratops are registered trademarks of Jurassic Quest Holdings, LLC. All rights reserved.
Connect with Jurassic Quest:
www.facebook.com/jurassicquest
Ray Liotta, 'Goodfellas' and 'Field of Dreams' star, dies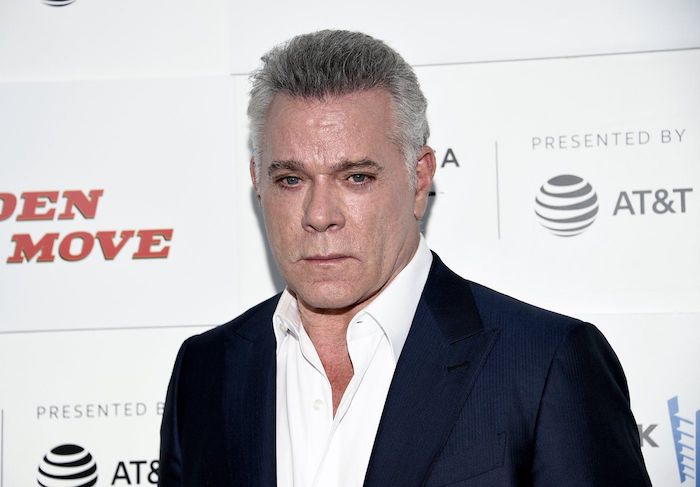 By Lindsey Bahr And Martin Adames
Ray Liotta, the blue-eyed actor best known for playing mobster Henry Hill in "Goodfellas" and baseball player Shoeless Joe Jackson in "Field of Dreams," has died. He was 67.
Liotta's publicist, Jen Allen, said he was in the Dominican Republic shooting a new movie and didn't wake up Thursday morning. An official at the Dominican Republic's National Forensic Science Institute who was not authorized to speak to the media confirmed the death of Ray Liotta and said his body was taken to the Cristo Redentor morgue.
Robert De Niro, in an emailed statement, said "I was very saddened to learn of Ray's passing. He is way too way young to have left us. May he Rest in Peace."
Lorraine Bracco, who played Karen Hill in "Goodfellas" tweeted Thursday that she was, "Utterly shattered to hear this terrible news about my Ray. I can be anywhere in the world & people will come up & tell me their favorite movie is Goodfellas. Then they always ask what was the best part of making that movie. My response has always been the same…Ray Liotta."
Alessandro Nivola, who recently appeared with Liotta in "The Sopranos" prequel film "The Many Saints of Newark" wrote, "I feel so lucky to have squared off against this legend in one of his final roles. The scenes we did together were among the all time highlights of my acting career. He was dangerous, unpredictable, hilarious, and generous with his praise for other actors. Too soon."
Seth Rogen, who Liotta acted with in the 2009 comedy "Observe and Report" tweeted, "He was such a lovely, talented and hilarious person. Working with him was one of the great joys of my career and we made some of my favorite scenes I ever got to be in. A true legend of immense skill and grace."
The Newark, New Jersey, native was born in 1954 and adopted at age six months out of an orphanage by a township clerk and an auto parts owner. Liotta always assumed he was mostly Italian — the movies did too. But later in life while searching for his birth parents, he discovered he's actually Scottish.
Though he grew up focused on playing sports, including baseball, during his senior year of high school, the drama teacher asked him if he wanted to be in a play, which he agreed to on a lark. Whether he knew it or not at the time, it planted a seed, though he still assumed he'd end up working construction. And later, at the University of Miami he picked drama and acting because they had no math requirement attached. He would often say in interviews that he only started auditioning for plays because a pretty girl told him to. But it set him on a course. After graduation, he got an agent and soon he got his first big break on the soap opera "Another World."
It would take a few years for him to land his first big movie role, in Jonathan Demme's "Something Wild" as Melanie Griffith's character's hotheaded ex-convict husband Ray. He was 30 years old at the time and hadn't had a steady job in five years. In an interview in 1993, he told The Associated Press that he wanted to get the part on his own merits even though he knew Griffith. When that didn't work, he "phoned Melanie.
"I hated doing it, because that's politics for me; calling someone to help you out. But I kind of realize that's part of what it's all about," he said.
The turn earned him a Golden Globe nomination. A few years later, he would get the memorable role of the ghost of Shoeless Joe Jackson in "Field of Dreams." Though it moved many to tears, it wasn't without its critics. Liotta remembered hearing a baseball announcer during a Mets game complain that he batted the opposite way Joe Jackson did.
"(Bleep) you! He didn't come back from the dead either!" Liotta recalled thinking.
His most iconic role, as real life mobster Henry Hill in Martin Scorsese's "Goodfellas" came shortly after. He and Scorsese had to fight for it though, with multiple auditions and pleas to the studio to cast the still relative unknown.
Roger Ebert, in his review, wrote that "Goodfellas" solidified Liotta (and Bracco) as "two of our best new movie actors."
"He creates the emotional center for a movie that is not about the experience of being a Mafioso, but about the feeling," Ebert continued.
In a 2012 interview, Liotta said that, "Henry Hill isn't that edgy of a character. It's really the other guys who are doing all the actual killings. The one physical thing he does do, when he goes after the guy who went after Karen — you know, most audiences, they actually like him for that."
In the same interview, he marveled at how "Goodfellas" had a "life of its own" and has only grown over time.
"People watch it over and over, and still respond to it, and different ages come up, even today, teenagers come up to me and they really emotionally connect to it," he said.
It didn't matter the size of the role, or even the genre, Liotta always managed to stand out and steal scenes in both dramas and comedies, whether as Johnny Depp's father in "Blow" or Adam Driver's bullish divorce lawyer in "Marriage Story."
Mafiosos seemed to be his specialty (he even narrated an AMC docu-series called "The Making of the Mob"), though he was wary of being typecast. He turned down the part of Ralphie on "The Sopranos" because of it. But he'd still end up playing a mob type with James Gandolfini in Andrew Dominik's "Killing Them Softly." And later, he would pay his own ticket to audition for "The Many Saints of Newark."
"I'm really not sure what made me so determined," he told The Guardian last year. "But I was and luckily it all worked out."
Liotta also often played various law enforcement types, from cops and detectives to federal agents in films as diverse as "Unlawful Entry," "Cop Land," "Narc," "The Place Beyond the Pines" and "Observe and Report." Many were corrupt.
He got to be a victim of Hannibal Lecter in the 2001 film "Hannibal" and played Frank Sinatra in the TV movie "The Rat Pack," which got him a Screen Actors Guild nomination. For gamers, he's immortalized as the voice of Tommy Vercetti in the video game "Grand Theft Auto: Vice City." He also starred opposite Jennifer Lopez in the series "Shades of Blue."
Liotta has one daughter, Karsen, with ex-wife Michelle Grace and was engaged to be married to Jacy Nittolo at the time of his death.
"The business is rough, no matter where you're at in your career," Liotta said in 2012. "There's always some reason for them to say no to you — that part of it is horrible… But the job itself — making people believe that what they're seeing is really happening—that's still a challenge, putting that puzzle together. You know, what can I say, I still like playing pretend. And it's sure a fun way to make a living."
CP NewsAlert: Quebec legislature adopts Bill 96 language reform
QUEBEC — The Quebec legislature has voted to adopt Bill 96, the Coalition Avenir Québec government's language reform.
The controversial bill passed by a vote of 78-29, with the opposition Liberals and Parti Québécois opposing it.
More coming.
The Canadian Press