Judith Curry – How Climate "Science" Got Hijacked by Alarmists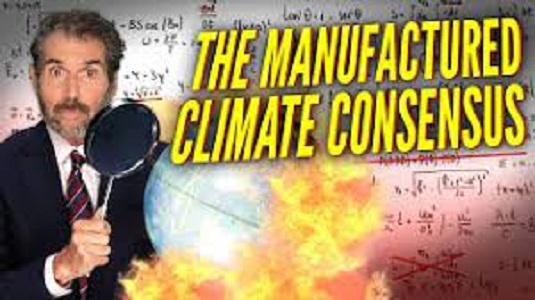 Climate alarmists insist there's a "scientific consensus" that says climate change is a crisis, and man causes it! Researcher Judith Curry tells me, "it's a manufactured consensus."
Curry was a department chair at Georgia Tech when she spread alarm about climate change. The media loved her then. She claimed there was an increase in hurricane intensity. But then some researchers pointed out gaps in her research: years with low levels of hurricanes. "Like a good scientist, I went in and investigated." When she acknowledged a lack of evidence that hurricane intensity had increased, she was ruthlessly attacked by climate alarmists. Her career suffered.
Now Curry reveals nefarious ways "the science" about climate change has been corrupted.
————
To get our new weekly video from Stossel TV, sign up here: https://www.johnstossel.com/#subscribe ————
After 40+ years of reporting, I now understand the importance of limited government and personal freedom.
——————————————
Libertarian journalist John Stossel created Stossel TV to explain liberty and free markets to young people.
Prior to Stossel TV he hosted a show on Fox Business and co-anchored ABC's primetime newsmagazine show, 20/20. Stossel's economic programs have been adapted into teaching kits by a non-profit organization, "Stossel in the Classroom." High school teachers in American public schools now use the videos to help educate their students on economics and economic freedom. They are seen by more than 12 million students every year.
Stossel has received 19 Emmy Awards and has been honored five times for excellence in consumer reporting by the National Press Club. Other honors include the George Polk Award for Outstanding Local Reporting and the George Foster Peabody Award.
"With success comes challenge." Premier Smith to Alberta Municipalities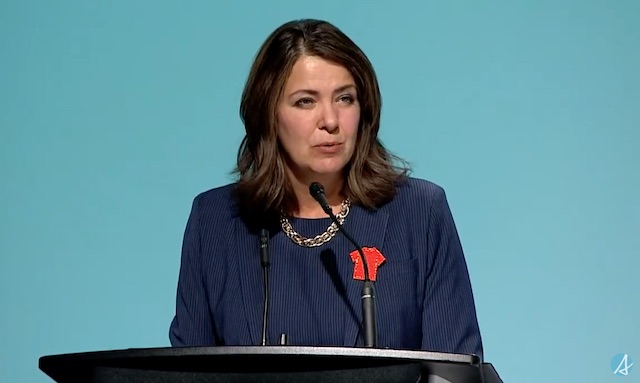 Premier Danielle Smith delivered a keynote address at the 2023 Alberta Municipalities Convention in Edmonton.
Running Reins Ranch in Red Deer County picks up $250,000 grant from province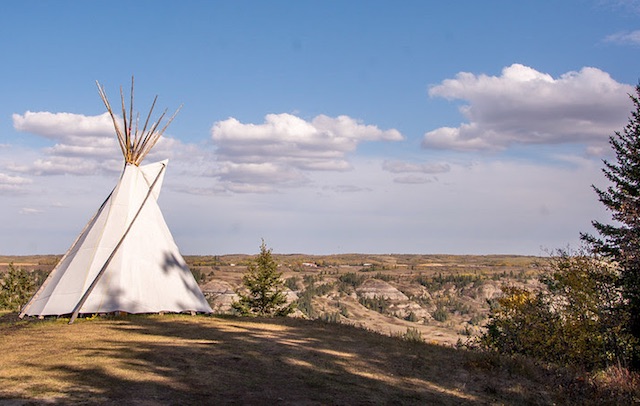 Running Reins Ranch partners with members of the local Indigenous community to set-up teepee accommodations and host regular cultural programming for guests.
Tourism investment fuels growth in rural Alberta
Alberta's government continues to support regional tourism opportunities across the province, generating jobs and new tourism destinations for locals and visitors alike.
Ahead of World Tourism Day 2023, Minister of Tourism and Sport Joseph Schow visited Running Reins Ranch to see first-hand how tourism investment grants are making a difference in the lives of Albertans.
"Alberta's government is proud to invest in growing visitor destinations like Running Reins Ranch that celebrate the richness and diversity of Alberta's rural destinations and provide a sustainable tourism experience for visitors to enjoy."
As part of the Tourism Investment Program, Running Reins Ranch received a $250,000 grant from Travel Alberta.
"Our investment will support the building of additional unique accommodations at the ranch that will triple their capacity, emphasize their year-round offerings and create five new full-time jobs. This investment in Running Reins Ranch is a perfect example of how Travel Alberta is driving tourism growth in rural communities across the province."
Running Reins is located east of Innisfail, offering cabin and teepee accommodations and a wide range of outdoor activities for visitors looking to combine the beauty of the Prairies with farm experiences for a one-of-a-kind getaway.
Right to Left: Minister of Tourism and Sport Joseph Schow, Owners of Running Reins Ranch Terry and Janice Scott, and team member Grace Finlan.
"This funding is a game-changer for us and our business. We are excited to bring our vision to life and provide visitors with unforgettable experiences while supporting the economic growth of the surrounding community."
Tourism is Alberta's No. 1 service export sector. In 2019, Alberta welcomed 34.6 million visitors, generating $10.1 billion in expenditures and supporting more than 80,000 full-time jobs. The Tourism Investment Program is Travel Alberta's commitment to investing $15 million annually with communities and operators to develop the province's tourism sector. Developing Alberta's rural and agri-tourism sector is an essential component of the government's efforts to grow Alberta's tourism economy to more than $20 billion by 2035.
Quick facts
In 2022-23, Travel Alberta funded 166 projects across 73 communities – about 75 per cent of the projects and 70 per cent of the funding were in smaller urban and rural areas of the province.
In December 2022, Alberta's government released its Economic Development in Rural Alberta Plan, with supporting initiatives that demonstrate the government's commitment to building healthy and prosperous communities across rural Alberta and Indigenous communities.