Innisfail hosts Sports Hall of Fame Golf Tournament August 8th- Reserve your spot!
As your plans and commitments for this summer start to fill your calendar, we hope that you have had a chance to set aside August 8 for the Alberta Sports Hall of Fame and Museum annual golf tournament.
On August 8, 2019, we will be having our annual golf tournament at Innisfail Golf Club. The Alberta Sports Hall of Fame has strived to preserve and celebrate Alberta's exceptional athletes, builders, pioneers, and teams for over 62 years. Each year the Golf Tournament brings together our Honoured Members, Inductees, sporting organizations and the community for a great day of golf and networking. The Golf Tournament is a major fundraiser for ASHFM and allows us to continue to bring sports history and education to Albertans and inspire the future Hall of Famers. Your support in the past few years is very much appreciated and we hope that you will be one of our special guests this year. I have enclosed the tournament sponsorship opportunities and a golf registration if you would like to join us for our Golf Tournament this year.


Please call Kayli at 403-341-8614 if you have any questions or concerns regarding our golf tournament sponsorship or participation.
Click to visit the website.
Alberta Sports Hall of Fame 2020 Induction Ceremony is Going Virtual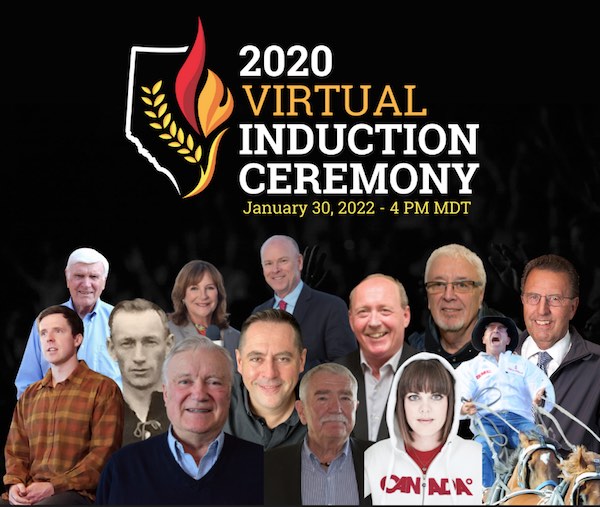 Welcome to the Official 2020 Virtual Induction Ceremony by the Alberta Sports Hall of Fame.
Live on YouTube : Alberta Sports Hall of Fame
Join the Alberta Sports Hall of Fame virtually as we celebrate Alberta's great athletes, sport builders, pioneers, and media personnel. The production will be streamed on YouTube on Sunday, January 30 at 4:00 MDT.
Get your free tickets today at albertasportshall.ca.
The newest athletes joining the Hall of Fame are:
Deidra Dionne (Athlete, Skiing); Bronze medalist in women's aerials at the 2002 Salt Lake City Winter Olympics.
Chris Phillips (Athlete, Hockey): A stay-at-home defenceman and the longest-serving player in Ottawa Senators franchise history.
Kelly Sutherland (Athlete, Chuckwagon Racing): Twelve-time Calgary Stampede Rangeland Derby Championships, and seven Calgary Stampede Aggregate titles.
Michael Robertson (Athlete, Snowboardcross): Silver medalist at the 2010 Vancouver Winter Olympics.
This year's builders include:
Jan Ullmark (Builder, Figure Skating): Jan is an elite coach whose skills have made an indelible mark on the sport of figure skating in Canada.
Terry Morris (Builder, Curling): Terry has been active in the promotion and development of the sport of curling in Alberta and across the nation for the better part of four decades.
Ken Babey (Builder, Hockey): In his nearly three decades behind the bench of the Southern Alberta Institute of Technology (SAIT) Trojans men's hockey team, Ken Babey guided the team to unparalleled success.
Derek Douglas (Builder, Soccer): The first soccer referee from Alberta to attain the position of FIFA International Referee in 1986, Derek has also been instrumental in growing the game in Sherwood Park, Edmonton and throughout the province.
This year's Alberta Sports Hall of Fame Award winners are:
Nancy Southern & Ian Allison (Bell Memorial Award): As the team who pioneered equestrian sport broadcasting in Alberta, they are the first duo to be awarded the Bell Memorial Award.
John Currie (Achievement Award): As president of the 1983 Western Canada Summer Games, John led the development and funding of the game's flagship facility – the Repsol Sport Centre.
Stan Wakelyn (Pioneer Award, Soccer): In 1922, Calgary Hillhurst FC won the Dominion of Canada Football Championship, with Stan, a centre forward, as team captain.
Dennis Kadatz (Legacy Award): At 22, Dennis guided the Edmonton Huskies Junior Football Team to three consecutive Canadian Championships in 1962, 1963 and 1964. In 1964, Dennis became head coach of the University of Calgary's fledgling football program.
For more information, please contact Tracey Kinsella, Alberta Sports Hall of Fame Executive Director, at(403) 341-8614 or via email at [email protected]
Join us virtually as we celebrate Alberta's great athletes, sport builders, pioneers, and media personnel.
The production will be streamed on YouTube on Sunday, January 30 at 4:00 MDT.
The Halftime Report – News from the Alberta Sports Hall of Fame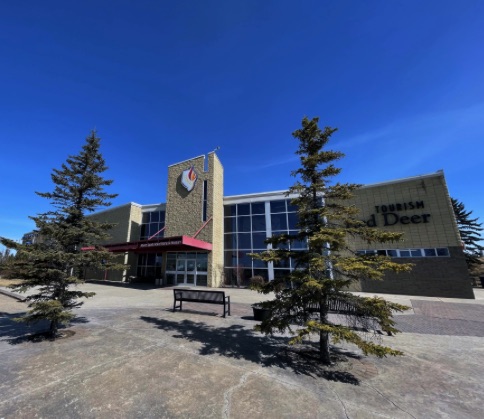 Diane Jones Konihowski Inducted to Canada's Sports Hall of Fame & receives the Order of Sport Award
On October 3rd, Diane Jones Konihowski was awarded the Order of Sport Award and was Inducted into Canada's Sports Hall of Fame Class of 2020-2021. Diane has been inducted into the Alberta Sports Hall of Fame since 2002 as a Multisport Builder. She was appointed to the Order of Canada in 1978, YWCA "Woman of Distinction" Sport & Recreation Award in 1988, "Great Canadian" Award in 1993, and she was inducted into the Canadian Olympic Sports Hall of Fame in 1995. Congratulations Diane on this well deserved recognition on all you have done for sport in Canada.
The Guys from the Oh, Deer Podcast recap their experience at the Alberta Sports Hall of Fame
This newsletter is sponsored by the Innisfail Eagles.
2020 Virtual Induction Ceremony
More information still to come.
Honoured Member Deryk Snelling has Passed
We are saddened to hear of the passing of legendary Swim Coach Deryk Snelling.
Deryk Snelling's coaching abilities helped place fifty-seven swimmers on Olympic teams with twenty-one of them earning Olympic medals. Alberta Sports Hall of Fame Honoured Members Tom Ponting, Mark Tewksbury, Cheryl Gibson, and Susan Sloan, were all coached by him when competing internationally. Deryk's swimmers won ten World Championship medals, thirty-eight Pan American medals, sixty-five Commonwealth medals, and twenty-seven Pan Pacific medals. They set seven World Records and won sixty-nine Canadian National Team Championship titles. Deryk was Head Coach of the Canadian Olympic Team four times, the Commonwealth Games Teams five times, and one World Championship Team.
1997 Swimming Builder, Calgary
Provincial Sport Organization: Alberta Equestrian Federation
Our mission: is to assist in creating a positive environment for the enjoyment of equines. Through leadership and a proactive approach we promote, facilitate, and coordinate equestrian-related activities in Alberta.
The Alberta Equestrian Federation strives to maximize a participant/athlete's potential and involvement in our sport. We are athlete centered, coach driven and administrated, sport science and sponsor supported. By tailoring an athlete's/participant's sports development program to enables them to reach their full potential, increase lifelong participation in Equestrian and other physical activities while improving health and well-being.
Honoured Member in Focus: Margaret & Ron Southern
Margaret and Ron Southern had a dream to develop and operate a world-class equestrian facility. In 1976, their dream became a reality as Spruce Meadows hosted its first tournament. Over the years, Spruce Meadows has developed into one of the finest show jumping venues in the world. Spruce Meadows is the locale for four coveted world-class tournaments annually, including "The Masters" — that offers the largest purse of any show jumping event. Margaret and Ron have prided themselves in showcasing equestrian competitions, and their outstanding efforts have proven positive, as they have attracted competitors from all over the world.
Their daughter Nancy Southern is being Inducted this year along with Ian Allison for the Bell Memorial Award!
Artifact of the month!
Equestrian sports can be divided into 3 main categories: Eventing, Jumping and Dressage.
Eventing is often considered the supreme test of total horsemanship and was originally intended to test military officers for any challenges they could come across on or off duty. Jumping or show jumping features a technical course with a series of obstacles that vary in height and width, including jumps over water and stone walls, parallel rails, and triple bars. Referred to as horse ballet, dressage has been used for over 2000 years starting as a way the Greeks prepared their horses for war.
All nomination packages for the 20201 intake year must be submitted prior to October 31st, 2021 to be considered for the 2021 selection year.
Give Back Today!​
The Alberta Sports Hall of Fame needs your support to continue the ongoing preservation of Alberta's sports history and the development of museum exhibits. We are grateful and appreciative of the generosity of our supporters and friends.