In a highly unusual move, Red Deer County Mayor Jim Wood writes a letter to everyone in the Red Deer region
Letter submitted by Mayor Jim Wood, Red Deer County
City of Red Deer Economic Climate
To the residents, business owners and elected officials of the Red Deer region.
I am writing this letter on behalf of Red Deer County Council, in the spirit of cooperation among those of us elected to lead this region into the 2020s. This letter also comes as a response to a recent submission from the Red Deer Chamber of Commerce that indicated the City of Red Deer was a poor supporter of their business community.
I happen to believe that we are all in a better position to move forward when we work together. As the saying goes, "A rising tide lifts all boats." This is certainly true when it comes to the local economy we rely on for goods, services, and employment.
In my 15 years on Council – the last 9 as Mayor – I have had countless dealings with the City regarding all kinds of matters. Overall, the relationship has been extremely positive. We collaborate with the City on crucial issues such as regional water and sewer services, and partner with them on many shared boards such as the Red Deer Regional Airport, Westerner Park, Family and Community Support Services, Central Alberta Economic Partnership and Access Prosperity. The County and City have also worked in conjunction on funding requests for the Canadian Finals Rodeo and the Canada Winter Games. In addition, we have participated together in regional lobbying in relation to our local College, Hospital and Courthouse.
I would like to point out that the Red Deer City and County Intermunicipal Development Plan (IDP) has been in effect for 13 years and has provided for a mutually beneficial relationship. As you read this, we are beginning the process for our mandated Intermunicipal Collaborative Framework (ICF), and I anticipate this will be a very smooth process as well.
Much has been made in the press about City businesses leaving for other jurisdictions such as Gasoline Alley. Red Deer County does not actively 'poach' businesses from the City, and we do not see Gasoline Alley or the New Junction 42 Partnership Rest Area as being in direct conflict with Red Deer Economic Development. To put it simply, different businesses have different needs. Some needs can be best managed in a City environment, and some are best met outside an urban setting. Ultimately, business chooses the best location for success. Regardless of the municipality, business growth in central Alberta provides important jobs for the region.
I have read that 90 new businesses opened in Red Deer over the last two years. This statistic points to the overall health and resiliency of our regional economy. As for the downtown area, Red Deer County recognizes that most cities struggle with downtown development; every modern urban environment goes through transition stages.
In closing, I hope that we all continue to work together to foster a welcoming business environment in the Red Deer region. I know that working together to attract and retain jobs is a far more effective use of our time than creating a divisive and hostile climate among the leaders of our community.
Yours truly,
Mayor Jim Wood
Red Deer County
RBC reports $3.9B Q4 profit as it prepares for a more turbulent year ahead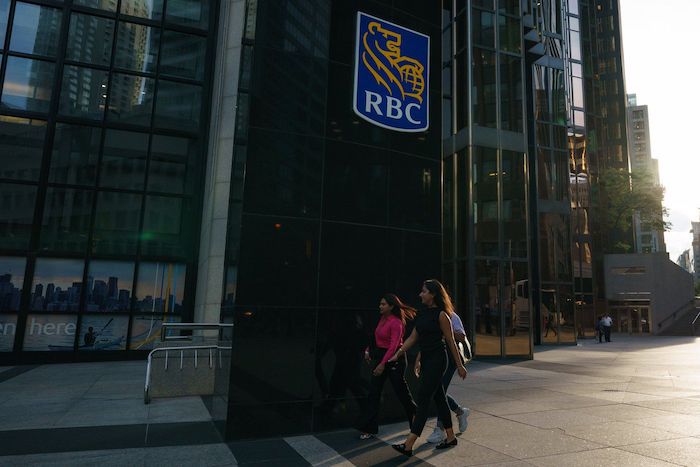 By Ian Bickis in Toronto
Royal Bank of Canada is taking measures to prepare for a more uncertain year ahead, but results from the past quarter still show gains in key areas like loans and new client additions.
The bank, which on Tuesday announced it had reached a deal to buy HSBC Bank Canada for $13.5 billion, said Wednesday it was raising its dividend for the last time until the deal is closed, while also announcing a two per cent discount on dividend reinvestments to help boost its balance sheet.
Given the potential slowdown ahead, the bank also set aside $381 million for potentially bad loans, compared with a reversal of $227 million last year, which offset gains elsewhere in the quarter to leave earnings of $3.88 billion just $10 million shy from a year earlier.
The actions on loan provisions and dividend discounts come as elevated housing and energy prices, geopolitical instability, and rising interest rates put pressure on growth, affect asset valuations and adds to market volatility, said RBC chief executive Dave McKay.
"We maintain our cautious stance on the outlook for economic growth," he said on an analyst call.
"Although higher interest rates are needed to preserve long term economic stability, the lagging impact of monetary policy, combined with strong employment and significant liquidity in the system, has likely delayed what may end up being a brief and moderate recession."
While rising rates put pressure on the economy, RBC is especially well positioned to benefit from them as the net interest margins on its sizable deposit base grows.
The bank said it saw net income in personal and commercial banking grow five per cent from a year ago to $2.14 billion, mostly due to those higher margins along with average volume growth of 10 per cent in loans, and wealth management also got a boost from higher net interest income and loan volume growth.
The boost from rising interest margins come as a benefit of RBC's scale, which it continues to push to increase, both through the HSBC Canada acquisition, and more organic growth.
HSBC Canada gives the potential for RBC to add some 800,000 clients if it goes through as expected in late 2023, while this year the bank added 400,000 clients, and expects its client referral deal with the Canadian division of India's ICICI Bank to direct some 50,000 more customers as immigration levels reach record highs.
The bank is well-positioned to add more clients, and deposits, next year to provide lower-cost funding for its loans, said McKay.
"We believe our largely deposit-funded balance sheet will be a key driver of profitability in a rising rate environment," he said.
The bank's capital markets business shows the clearest indications of volatility, with net income of $617 million down 33 per cent from a year earlier, but up 29 per cent from the third quarter.
Revenue totalled $12.57 billion, up from $12.38 billion a year earlier.
The quarter showed strong loan growth and no signs of a credit spike for RBC, said Scotiabank analyst Meny Grauman in a note, but he wondered about what the bank's move on the discounted dividend reinvestment plan (DRIP) shows for the bank's capital outlook, given the expected tougher economic conditions next year.
"In that context a defensive move on the DRIP raises questions about downside risks," said Grauman.
He said the bank's better-than-expected earnings, which came in at an adjusted $2.78 per diluted share for the quarter compared with a consensus of $2.68, according to Refinitiv, was from higher revenues and smaller loan provisions than expected.
Bank expenses however, which were up 9.5 per cent for the quarter compared with last year on higher staffing costs and some acquisition-related increase, came in higher than expected.
RBC said it will now pay a quarterly dividend of $1.32 per share, an increase of four cents.
For its full financial year, RBC said it earned $15.81 billion or $11.06 per diluted share on $48.99 billion in revenue compared with a record profit of $16.05 billion or $11.06 per diluted share on $49.69 billion in revenue in the same period last year.
This report by The Canadian Press was first published Nov. 30, 2022.
Companies in this story: (TSX:RY)
Bank of Canada lost $522 million in third quarter, marking first loss in its history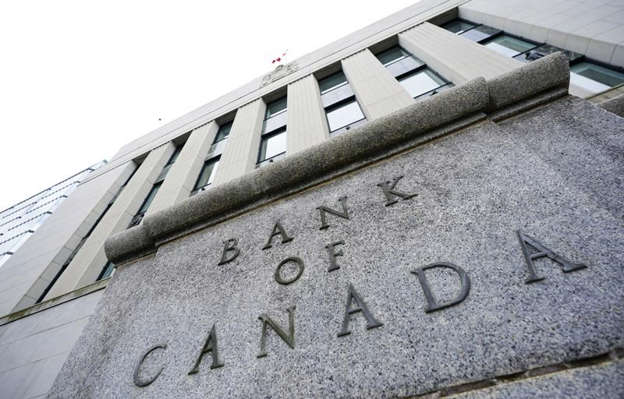 By Nojoud Al Mallees in Ottawa
The Bank of Canada lost $522 million in the third quarter of this year, marking the first loss in its 87-year history.
In the central bank's latest quarterly financial report, it says revenue from interest on its assets did not keep pace with interest charges on deposits at the bank, which have grown amid rapidly rising interest rates.
The Bank of Canada's aggressive interest rate hikes this year have raised the cost of interest charges it pays on settlement balances deposited in the accounts of big banks.
That's while the income the central bank receives from government bonds it holds remains fixed.
The Bank of Canada dramatically expanded its assets during the pandemic as part of its government bond purchasing program. Also known as quantitative easing, the policy was part of the central bank's efforts to stimulate the economy.
That expansion in assets is now costing the central bank, as it paid for the government bonds with the creation of settlement balances.
Speaking before the House of Commons finance committee last week, Bank of Canada governor Tiff Macklem addressed the expected losses.
He said losses don't affect the central bank's ability to conduct monetary policy.
He noted the size and duration of the losses will depend on the path of interest rates and the evolution of the economy.
"Following a period of losses, the Bank of Canada will return to positive net earnings," he said.
The Bank of Canada is looking to the federal government for a solution to balance its books.
While there are a few options available, some economists say the problem before the central bank is largely an accounting one rather than a monetary policy concern.
This report by The Canadian Press was first published Nov. 29, 2022.