In a highly unusual move, Red Deer County Mayor Jim Wood writes a letter to everyone in the Red Deer region
Letter submitted by Mayor Jim Wood, Red Deer County
City of Red Deer Economic Climate
To the residents, business owners and elected officials of the Red Deer region.
I am writing this letter on behalf of Red Deer County Council, in the spirit of cooperation among those of us elected to lead this region into the 2020s. This letter also comes as a response to a recent submission from the Red Deer Chamber of Commerce that indicated the City of Red Deer was a poor supporter of their business community.
I happen to believe that we are all in a better position to move forward when we work together. As the saying goes, "A rising tide lifts all boats." This is certainly true when it comes to the local economy we rely on for goods, services, and employment.
In my 15 years on Council – the last 9 as Mayor – I have had countless dealings with the City regarding all kinds of matters. Overall, the relationship has been extremely positive. We collaborate with the City on crucial issues such as regional water and sewer services, and partner with them on many shared boards such as the Red Deer Regional Airport, Westerner Park, Family and Community Support Services, Central Alberta Economic Partnership and Access Prosperity. The County and City have also worked in conjunction on funding requests for the Canadian Finals Rodeo and the Canada Winter Games. In addition, we have participated together in regional lobbying in relation to our local College, Hospital and Courthouse.
I would like to point out that the Red Deer City and County Intermunicipal Development Plan (IDP) has been in effect for 13 years and has provided for a mutually beneficial relationship. As you read this, we are beginning the process for our mandated Intermunicipal Collaborative Framework (ICF), and I anticipate this will be a very smooth process as well.
Much has been made in the press about City businesses leaving for other jurisdictions such as Gasoline Alley. Red Deer County does not actively 'poach' businesses from the City, and we do not see Gasoline Alley or the New Junction 42 Partnership Rest Area as being in direct conflict with Red Deer Economic Development. To put it simply, different businesses have different needs. Some needs can be best managed in a City environment, and some are best met outside an urban setting. Ultimately, business chooses the best location for success. Regardless of the municipality, business growth in central Alberta provides important jobs for the region.
I have read that 90 new businesses opened in Red Deer over the last two years. This statistic points to the overall health and resiliency of our regional economy. As for the downtown area, Red Deer County recognizes that most cities struggle with downtown development; every modern urban environment goes through transition stages.
In closing, I hope that we all continue to work together to foster a welcoming business environment in the Red Deer region. I know that working together to attract and retain jobs is a far more effective use of our time than creating a divisive and hostile climate among the leaders of our community.
Yours truly,
Mayor Jim Wood
Red Deer County
Annual inflation rate rises to 4.8% in December, highest since 1991
OTTAWA — Statistics Canada says the annual pace of inflation climbed in December to its highest rate since 1991.
The agency says the consumer price index in December was up 4.8 per cent compared with a year ago.
The reading compared with a year-over-year increase of 4.7 per cent in November.
Driving the faster pace of price growth in December were higher year-over-year prices for food, passenger vehicles and housing.
Statistics Canada says that excluding gasoline prices from its calculations, the consumer price index would have been up year-over-year in December by four per cent.
Prices at the gas pumps were up 33.3 per cent year-over-year in December compared with a 43.6 per cent annual increase in November as tightening of public health restrictions related to the Omicron variant weighed on demand.
This report by The Canadian Press was first published Jan. 19, 2022.
The Canadian Press
Scott Robinson is the new CEO of the Red Deer & District Chamber of Commerce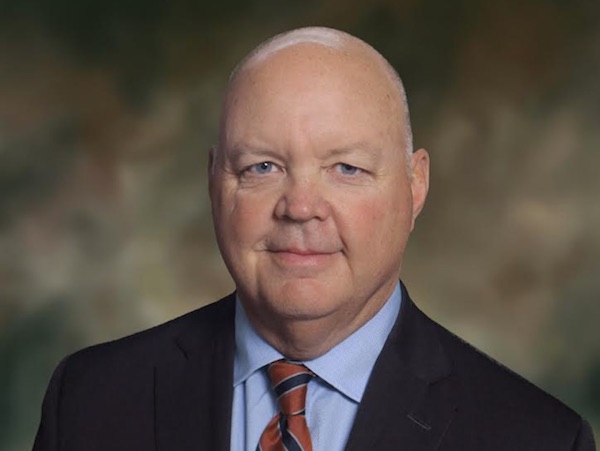 News release from the Red Deer & District Chamber of Commerce
Chamber announces hiring of Scott Robinson as CEO
The Board of Directors on behalf of the Red Deer & District Chamber of Commerce is pleased to announce the hiring of Scott Robinson for the position of Chief Executive Officer.
Scott brings a wealth of experience to the Chamber that includes over twenty-five years of executive and managerial experience, working with organizations of all sizes. Notably, Scott acted as CEO for the 2019 Canada Winter Games in Red Deer, and as Executive Director of the Hockey Alberta Foundation. Most recently, Scott has operated his own consulting practice, and has been the acting CEO of the Central Alberta Sport Authority.
Scott's experience in leadership also led him to pursue a Master of Arts Degree in Leadership with Royal Roads University, where he was awarded the Founders Award for Excellence in Sustainable Leadership.
An avid community volunteer, Scott has board and volunteer experience including time with Red Deer Polytechnic, The Donald School of Business, Westerner Park Governance Committee, Alberta Parks Recreation Association among others.
Scott shared his thoughts on being appointed as the new CEO of the Chamber, "I am very excited to join the Chamber of Commerce team and want to thank President Matt Cassidy and the Chamber Board for choosing me to help lead the Chamber along with a dedicated and talented staff. Red Deer is such an amazing community, and we have a dynamic and world leading business community that I look forward to listening to and learning from in the months ahead".
President Matt Cassidy commented on behalf of the Chamber's Board of Directors, "After an exhaustive search this fall, the board is confident in Scott's experience and ability to lead the Chamber forward, and to propel the successful legacy of the Chamber in support of our membership, and the business community as a whole."
Scott starts with the Chamber January 17, 2022.
The Red Deer & District Chamber of Commerce is a non-partisan, collaborative leader in building a vibrant community and fosters an environment where businesses can lead, be innovative, sustainable, and grow.