In 2021 Collicutt Centre, Red Deer's 4th and last recreational centre will be 20 years old.
2021 will be a pivotal year in Red Deer.
Collicutt Centre will be celebrating it's 20 anniversary just as the shovels hit the dirt on a new Multi-plex Aquatic Centre.
2001 the Collicutt opened it's doors for the first time. Red Deer's population was a hefty 68,308 residents.
1991 Mayor McGhee and council decided it was prudent for Red Deer to have a fourth recreational complex. The population was 58,252 residents and a recreational centre for every 15,000 was the established goal.
2001 Red Deer's fourth recreational centre opened to a population ratio of a recreational centre for every 17,077 residents. Already behind the target.
There was as recently as last year that the ratio of 1 indoor ice rink per 15,000 was established as determined for recreational complexes. With that in mind we should have built one in 2004 when the population was at 75,923. Giving us 5 recreation centres or 1 for every 15,000 residents as was deemed appropriate. Then again in 2010 when our population was 90,084 we should have built the 6th recreational complex.
If we followed this reasoning we should be planning on opening our 7th recreational complex because our population is 99,832 according to our last municipal census and if we were to grow at 1,2% annually we should hit 105,000 in 2021.
That did not and will not happen. The best we can hope for is a new Aquatic Centre to open in 2022.
The ideal goal is one for every 15,000 residents but if we build a 5th recreational complex with an indoor pool then we would have to settle for 1 for every 21,000 residents.
A fifth recreational complex north of hwy 11a would service the residents, expand tourism and kick start development north of 11a.
The current thinking is the city will tear down the downtown recreation centre and build the aquatic centre there. Leaving us with only 4 or 1 recreational complex for every 26,125 residents.
Instead of 7 we would be left with 4 for another 20 years.
What do we do? Councillor Tanya Handley has declared that she cannot support building the aquatic centre downtown with poor parking but would support building it as Councillor Frank Wong has been advocating, north of 11a near Hazlett Lake to kick start development. Newcomer Councillor Michael Dawe would consider moving the aquatic centre as would another.
That gives us 4 councillors but with 8 councillors and the mayor voting on the issue in a year, we need the commitment of 5 to ensure a new pool and not just a replacement.
I am asking all councillors and the mayor to commit to building a new aquatic centre north of 11a. Why now?
The city is a bureaucracy that tends to move slowly and in precise steps. It is always too early then it's too late. We need commitment now so the city can make the necessary adjustments when necessary. Please commit.
The city is growing? The population isn't, so is it growing?
Dear city council;
You were elected to take charge and represent the people. Not to sit idly by while others make the decisions. Remember the Westerner and how nobody spoke up until debt became unmanageable and a bail out was necessary.
The city staff talk about a growing city, they must be talking about staff, roads, sidewalks, houses and acreage because they are not talking about population.
2021 Population
100,844
2016 Population
100,418
Total population change, 2016 to 2021

Population percentage change, 2016 to 2021

426

0.4%

Total private dwellings 2021

Total private dwellings 2016

43,404

39,980

Total private dwelling change 2016 to 2021

Dwelling percentage change, 2016-2021

3,424

8.6%
In 2016 we had 2.5 residents per private dwelling now in 2021 we have 2.3 residents per private dwelling. We saw a population increase of 426 residents in 5 years but we have 3,424 more private dwellings.
We also have miles of more roads and sidewalks that we can't clear.
The city says you are dealing with a maintenance budget but they are talking about increasing costs within the bureaucracy, but you better not speak up.
When is it time to speak up? When will we get a growth budget? Just asking. Garfield Marks
John Stossel: Megyn Kelly On Media Bias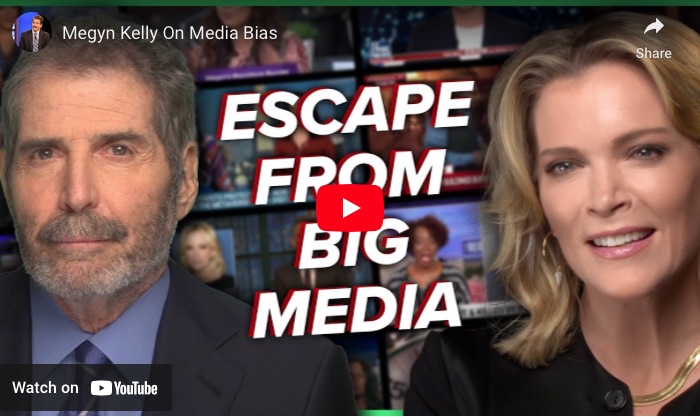 Megyn Kelly is well known for working at Fox News & NBC. Now she's her own boss, and feels free to call out bias wherever she sees it.
Today, big media has an agenda. It's not just, "give the news." Fox News and a few others spin right. Almost everyone else spins left. That's why I'm glad we have independent journalists like Megyn Kelly. We worked together at Fox, and then she went to NBC. She felt pressure from her bosses to stick to a certain agenda. Not pleasing the network got her fired from NBC. Now she has her own podcast, The Megyn Kelly Show. "I'm totally uncancellable," she tells me. "That was my only mission in coming back into our business. I didn't want a corporate overlord."
———— To get our new weekly video from Stossel TV, sign up here: https://www.johnstossel.com/#subscribe ————
John Stossel created Stossel TV to explain liberty and free markets to young people. Prior to Stossel TV he hosted a show on Fox Business and co-anchored ABC's primetime newsmagazine show, 20/20.
Stossel's economic programs have been adapted into teaching kits by a non-profit organization, "Stossel in the Classroom." High school teachers in American public schools now use the videos to help educate their students on economics and economic freedom. They are seen by more than 12 million students every year.
Stossel has received 19 Emmy Awards and has been honored five times for excellence in consumer reporting by the National Press Club. Other honors include the George Polk Award for Outstanding Local Reporting and the George Foster Peabody Award.