If We Shut Down The Canadian Oil Sands…
Canadian Pacific Railway announces five-for-one stock split, share repurchase program
CALGARY — Canadian Pacific Railway Ltd. says it will seek shareholder and regulatory approval for a five-for-one split of its common shares. 
Keith Creel, CP's president and CEO, says the railway believes the share split will encourage greater liquidity for CP's shares by making them available to a wider group of investors.
Shareholders are scheduled to vote on the proposed split on April 21.
If approved, shareholders will be entitled to four additional shares for each share held, on a date that is still to be determined.
CP's shares slipped $8.65 or two per cent at $425.42 in midday trading on the Toronto Stock Exchange ahead of the release of its fourth-quarter results.
The Calgary-based railway also says the TSX has accepted its notice to buy back up to 2.5 per cent of its outstanding common shares over the coming year.
This report by The Canadian Press was first published Jan. 27, 2021.
Companies in this story: (TSX:CP)
The Canadian Press
A scare with Diabetes led me to a Healthier Lifestyle
Frederick's story: A scare with Diabetes led me to a Healthier Lifestyle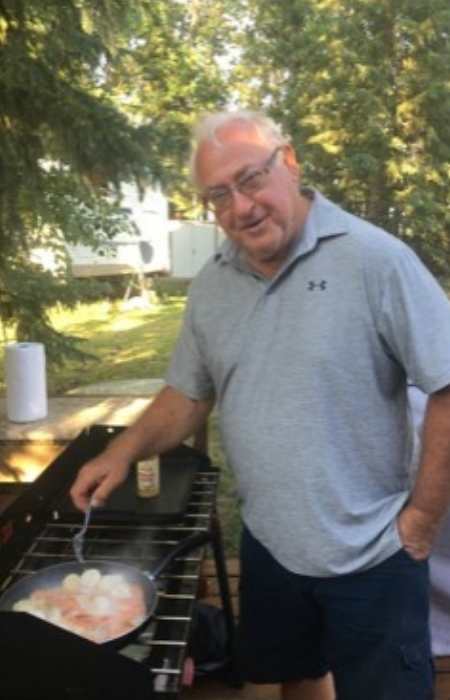 I have carried extra pounds for many years. In March 2019, I had some blood work done and the doctor said my blood sugar was increased making me pre-diabetic.
He suggested that I see the family nurse and start metformin. It soon became obvious that metformin caused side effects for me and I could no longer use it. The nurse made some good suggestions including taking the 8 week group Health Basics program. Between info from these two sources, I started decreasing sugar in my diet. I cut out juice and soda pop. I decided I didn't need that. I cut back on other carbs that I was overeating and I decreased my portion sizes.
My background is Russian and I love to cook. I learned how to tweak the Russian recipes to be healthier. My weight started to decrease and my blood work improved. I am more mobile and more mentally alert now. I don't feel deprived at all, in fact I am really enjoying my present food intake.
I am getting more activity than I used to and have many hobbies that I enjoy in retirement. I feel great. I never see going back to my old habits. I have more energy and feel much better now. My blood pressure and cholesterol are good. My liver and kidneys show no significant damage. The scare of diabetes changed the trajectory of my health. It caused me to change and I am enjoying my new healthier life!
Click to learn more about the Red Deer Primary Care Network.