Hundreds "Walk a Mile in Her Shoes" in Sylvan Lake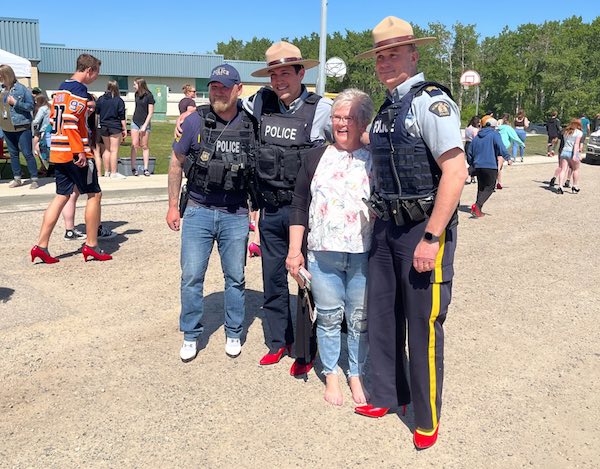 Over $7000 raised for the programs and services offered to clients at The Outreach Centre
On June 2, students, staff and community members of all ages walked in the Walk a Mile in Her Shoes event in Sylvan Lake. Presented by the HJ Cody Interact Club, the fifth annual event raised funds for The Outreach Centre and brought attention and awareness to gender-based and domestic violence issues in the community.
"Walk a Mile in Her Shoes events emphasize the necessity of speaking up and taking steps to end gender-based and domestic violence," says Ian Wheeliker, Executive Director at The Outreach Centre. "These events start difficult yet necessary conversations about gender relations and violence against both women and men."
Starting at H.J. Cody Highschool, participants walked one mile, some in a pair of high heeled shoes.
There was also a community-sponsored BBQ lunch, and a presentation with speakers and prizes. Author and town councillor Teresa Rilling told her own powerful story of overcoming emotional and sexual abuse, encouraging anyone who is suffering to reach out for help and support.
With about 600 people walking and over $7000 raised, Walk a Mile in Her Shoes Sylvan Lake was once again a huge success.
"We are so grateful for the ongoing support of the H.J. Cody Interact Club and the entire school community," says Wheeliker. "These students are truly making a difference and they should feel proud knowing that their efforts will go towards improving the lives of the clients we serve at The Outreach Centre."
To stay up to date with The Outreach Centre, visit theoutreachcentre.org or go to our Facebook or Twitter pages.
With hail storms this size it's a miracle no one was killed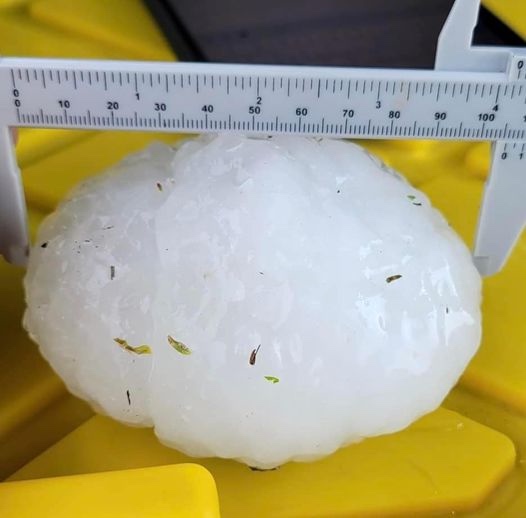 Monday, August 1st will be a day hundreds of Albertans will never forget. The hail storm that devastated an area of Central Alberta resulted in a series of terrifying experiences for motorists on the QE II, especially around Antler Hill, just north of Innisfail. This is a map of the area most affected by the largest hail stones most have seen in their lifetimes.
Yes we've all heard people talk about "baseball" or "tennis ball" sized hail in the past. In this case, those comparisons are simply too small!
Now you can imagine how terrifying it must have been to be caught driving on the QE II south of Red Deer and north of Innisfail during this storm on Monday, August 1st. Here's what that felt like, courtesy of Gibran Marquez as posted on the Facebook Page Alberta Storm Reports
This couple was remarkably calm considering the battering they were experiencing!
The immediate aftermath.
ASIRT investigating Stettler incident after RCMP shoot and taser suspect who allegedly threatened woman with an axe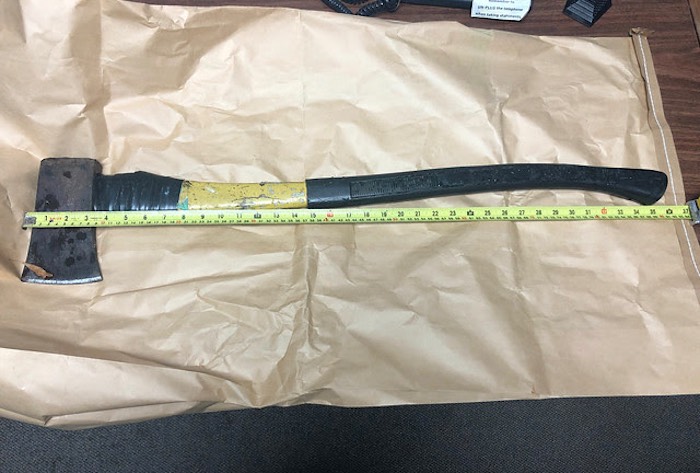 News release from ASIRT (Alberta Serious Incident Response Team)
Investigation into Stettler RCMP officer-involved shooting causing injury continues
On July 24, the Alberta Serious Incident Response Team (ASIRT) was directed to investigate an officer-involved shooting that occurred earlier that day.
At 10:14 p.m., the Stettler Royal Canadian Mounted Police (RCMP) detachment received a report of a disturbance in the area of 58 Street and 50A Avenue. When officers arrived in the area, they were flagged down by a female who said she had been threatened by a man with an axe.
Officers located the man in a nearby alley and confronted him. During this time, one officer discharged his conducted energy weapon and another discharged his firearm, striking the man. Emergency Medical Services arrived and provided the man with medical care. He was then transported by STARS Air Ambulance to an Edmonton-area hospital, and released the next day.
Two weapons were recovered from the scene
ASIRT's investigation will examine the circumstances surrounding the uses of force. No additional information will be released.
As part of its ongoing investigation, ASIRT is continuing efforts to identify people who may have observed the man or witnessed aspects of the confrontation between the man and police. ASIRT is asking anyone who may have been in the area and may have witnessed these events and/or may have video to contact investigators at 403-592-4306.
ASIRT's mandate is to effectively, independently and objectively investigate incidents involving Alberta's police that have resulted in serious injury or death to any person, as well as serious or sensitive allegations of police misconduct.