Huge Tax Filing Problem Creating Voter Cards for Non-Citizens
Our office has uncovered a major Canada Revenue Agency & Elections Canada information sharing problem as a result of tax software many practitioners used (including us) in the past. This major glitch is resulting in voter cards being sent to non-citizens this year's Alberta election.
If you check "NO" for the question "Are you a Canadian Citizen" the software is supposed to automatically leave the next question about Elections Canada blank when you file the return or at a minimum, flag as an error.
Even if it goes through, the CRA system should be able to recognize that they answered "NO" to the Citizen question, and should not forward information to Elections Canada.
Neither of these scenarios happened.
As a result, many permanent resident, non-citizens, are getting voter cards this year.
Below are images from my non-citizen client – both what they received (voter card) and what was actually filed on their return back in 2015. I have redacted the personal information to protect the innocent.
I've also tried entering the information in both our old software from our old provider, and our new software from our new provider, and the same results occur.
The problem is that there is no way for tax practitioners to reverse this in the future either. Once the CRA has sent info to Elections Canada, there is no way to remove it and say they shouldn't have.
If you override and check "NO", that means that Elections Canada can't receive new info. If you override and check "YES", then CRA & Elections Canada assume you are a citizen, even when you clearly have checked the NO box in the citizen form.
In essence, the "Are you a Canadian Citizen" question on the tax return is irrelevant. The real question is next one asking if they should send information to Elections Canada, because if they say yes, they are registered to vote and get a voter card.
This is a HUGE problem for potential voter fraud and needs to be fixed!
—
Cory G. Litzenberger, CPA, CMA, CFP, C.Mgr is the President & Founder of CGL Strategic Business & Tax Advisors; you can find out more about Cory's biography at http://www.CGLtax.ca/Litzenberger-Cory.html
Strategies to Manage Persistent Pain, September 16th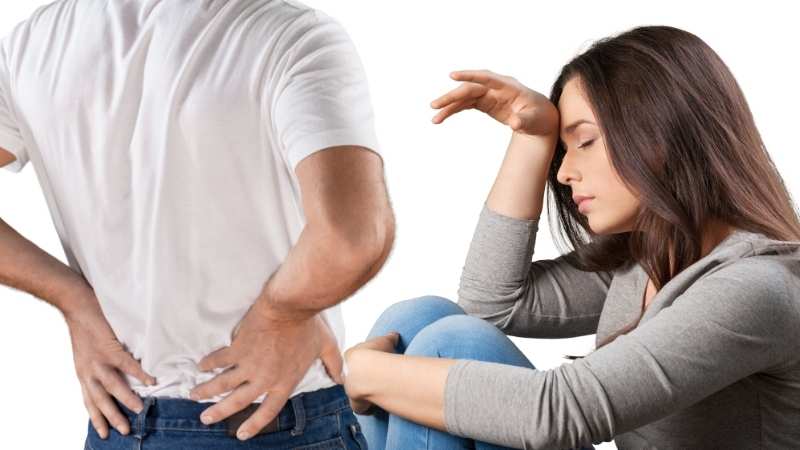 Strategies to Manage Persistent Pain Thursday, September 16, 2021 1:00-2:00 pm
Red Deer Public Library Facebook Live
Come learn more about persistent (chronic) pain from our team at Red Deer PCN. You will learn about different types of pain, medication to manage ongoing pain, the effects and benefits of opioids, and the importance of non-medication strategies to help manage your pain.
Presented by Red Deer PCN's Dr. Myburgh G.P, Jennifer Howe, Pharmacist & Jennifer Wallin, Psychologist.
Tune into Facebook Live at Red Deer Public Library Facebook page for this program.
This is one of a series of health-related programs co-sponsored by the Red Deer PCN and the Red Deer Library.
Watch for others in the series!
Read more stories from the Red Deer Primary Care Network.
Getting My Blood Glucose Back in the Normal Range Gave Me Tears of Joy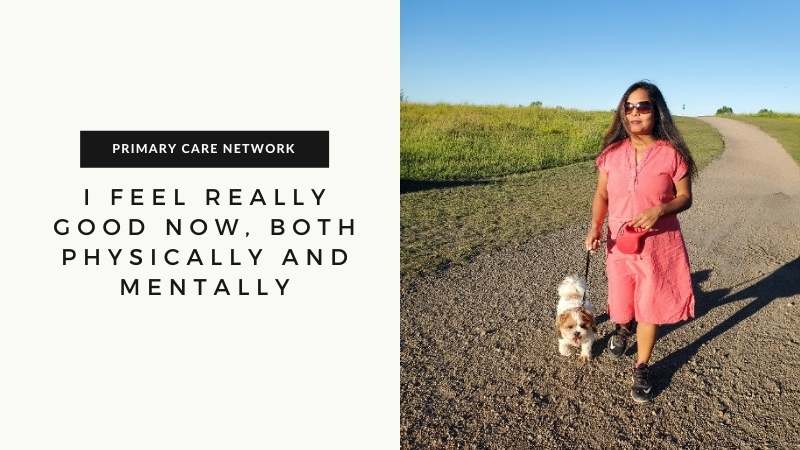 Diabetes runs in my family; my mom has it and my grandma did too. Well before Christmas 2019, at a routine physical my doctor told me that I have diabetes. I tried to bring it down for the next 3 months, but I was not successful, in fact it got worse. At this time, the doctor referred me to the PCN Family Nurse. I started seeing her and we made plans for how I could get through the Christmas season. However, I did very poorly as I love sweets. Getting poor readings, feeling exhausted and worrying who would look after my daughter if something were to happen to me left me very lethargic and depressed.
The nurse was patient and very encouraging. She helped me to change my mindset. I decided to take up the challenge to improve my blood glucose. The nurse and I talked about the rice in my diet and portion sizes of rice. I am from an island nation and rice is our staple. I did some testing of my blood glucose after consuming some of my favorite foods and I notice that amount of rice I was consuming did increase my blood glucose significantly. I thought I could never have a meal without it being mostly rice but I have learned now that I can do this quite easily. Even though I have a puppy, I would only walk her for 5 to 10 minutes at a time.
Since my mindset change, I worked to build up my activity. I started with 5-minute stints and pushed myself forward until now I am at one-hour stints. I take the dog for nice long walks and we both enjoy it. People comment on how good I look and how much more energetic I am. I feel really good now, both physically and mentally. The nurse helped to give me the confidence to tackle diabetes. I had tears of joy when I learned my blood glucose is back to the normal range.
To learn more about the RDPCN programs, visit www.reddeerpcn.com