How to Use Instagram Proxies to Manage Multiple Instagram Accounts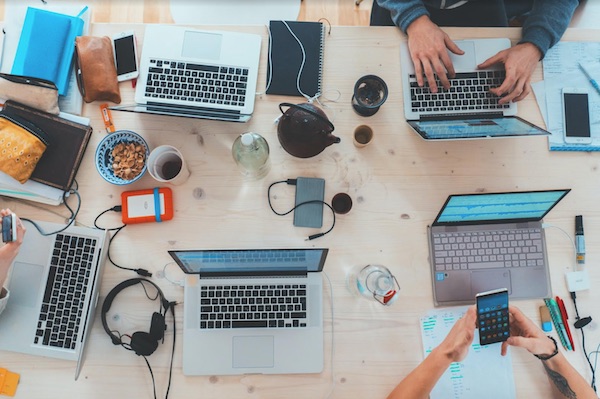 Whether you are a digital marketing agency or an individual building a successful brand, social media marketing is one of the greatest tools in your arsenal. However, establishing a strong brand and following on platforms like Instagram can often take long.
However, if you manage multiple accounts, you can share and interact with the content of your main account, helping build your brand and following much faster. And it will make your content appear sought after by the platform, leading to your content appearing on more news feeds.
Managing multiple social media accounts is difficult as most social media platforms limit the number of accounts created from the same IP address. This is why you need to use proxies to help you manage multiple Instagram accounts. If your target audience is situated in another country, for example, France, you can use a France proxy to bypass any geo-restrictions and be seen by your audience.
Why Do You Need an Instagram Proxy to Manage Multiple Accounts?
There are a few reasons why you may need a proxy to help manage multiple accounts. The first, and most obvious one, is that social media platforms only allow a few accounts per IP address to be created. Once you create multiple accounts, you may face an IP ban or have your accounts frozen.
Another reason you might find a proxy valuable is when you are trying to target a specific
audience in a particular location. If you use a proxy with the location set in that country, for example, using France proxies, if your audience is French, it will give you more exposure and engagement among your French audience.
What Type of Proxy Do You Need?
Before buying a proxy, it is important to know which one you need. There are many proxy providers out there offering different types of proxies. As such, it is crucial to understand what type of proxy you need.
There are free proxies out there, but more often than not, these will only cause you trouble as they are often shared among many users, and you have no idea what the history behind the allocated IP address is. Using one of these could get you banned, or worse.
Datacenter proxies are also not advisable in this situation as they are not linked to IP addresses with real ISP. Instagram often checks its logs to see the ISPs of the accounts using the platform. Using datacenter proxies that have no ISP linked can also lead to getting banned.
If you want to create and manage multiple Instagram accounts, you will need a residential proxy, as their IP addresses are linked to real devices with ISPs. If you need to target a specific audience in another country, you can opt for a residential proxy in that country, such as France proxies. Alternatively, you can also go with a social media proxy for the specific platform you wish to use, such as Instagram proxies.
How Can You Use Proxies to Manage Multiple Accounts?
Using proxies to run multiple Instagram accounts is extremely useful for marketing agencies. When you buy a proxy with the intent of managing multiple Instagram accounts, you will be able to add four accounts per proxy. We do not recommend adding any more than this; otherwise, you might get banned. Whether you chose a location-specific proxy such as France proxies, or an Instagram proxy, they all work in the same general way.
Once you've bought the proxy from the provider, you will receive specific information such as the protocol type, host, port, username and login. You run your proxy and log in with your Instagram accounts. Now you'll need to set up the proxy for these accounts. To do this, you will have to go to the proxy settings. There are usually two types of proxies to select. The general proxy option will change the general IP shared between all the Instagram accounts, which is not ideal. You want to choose Account Proxy to set a unique IP address for each Instagram account. This is the safest way to avoid a ban. Select which account you want to change the IP address for and fill in the requested details. Now repeat this for each
Instagram account you want to add.
As you can see, the process for setting up a proxy to manage multiple Instagram accounts is quite simple and can be done quickly. Once this has been set up, you can go about managing your multiple accounts without fear of getting banned. Also, if you feel up to it, you can add Instagram bots to automate your interactions further.
Considerations Before Choosing a Proxy Provider
When you choose proxies for Instagram account management, you need to be aware that there are many options to choose from. The cheapest isn't always the best, so make sure you consider your options carefully. The quality of the proxy should be your first priority. You want to look for a provider that offers a variety of proxy types such as datacenter proxies, residential proxies, social media proxies and location-specific ones. We also recommend that you look at how many IP addresses are available in their pool. Having a very small or limited pool could lead to issues down the line. Finally, always look at customer reviews to see what other customers experienced when using this provider.
Final Thoughts
Instagram marketing is one of the most influential platforms for connecting with your target audience and converting them to clients. If you are looking to manage multiple Instagram
accounts, you will need a proxy to help avoid getting banned. Don't fear; proxies are easy to use and set up if you choose the right provider. Look for providers with a good reputation
that also offer a variety of proxy types and have a large pool of IP addresses.
The Canadiens vs Oilers: What can we expect?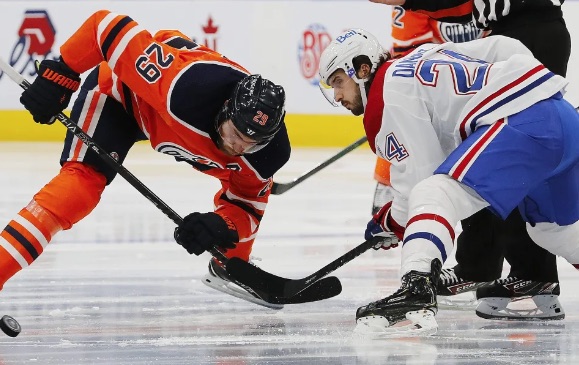 Neither the Montreal Canadiens or the Edmonton Oilers are having the best of seasons this year in the NHL. But of the two, the Canadiens are having a much worse time of it. As of January 21st the Habs have recorded just 8 wins, against 25 losses with 6 overtime losses. That leaves them sitting at the bottom of the Atlantic Division in the Eastern Conference. In fact, no team has won fewer games this season, so statistically speaking, they are currently the worst team in the NHL.
Compare that to the Oilers, who sit sixth in the Pacific Division of the Western Conference, with a much better record of 18 wins, only 14 losses and just two overtime losses. These teams couldn't be further apart in terms of their form. It won't be any surprise then to see the Oilers as the favourites going into this game with top sportsbooks around the world offering odds of -148 for them to win.
And now with the new sports betting sites in Canada you can wager on your favorite team, so whether that be the Canadiens or Oilers, you can back whoever you like. Neither of them are likely to be winning the Stanley Cup this year though, so if you're thinking of backing someone to go all the way this season, you may want to evaluate which teams are on top of their game at the moment.
In fact, there are plenty of new sportsbooks in Canada with the likes of Caesars Sportsbook and William Hill now operating and offering odds on NHL fixtures, and odds for the Stanley Cup. As it stands, the Colorado Avalanche are favorites at +550, with the Toronto Maple Leafs and Tampa Bay Lightning behind them at +700.
Coming back to the Canadiens and the Oilers, if you wanted to back either of them to go all the way, you're looking at odds of +50000 and +3500 respectively.
But things don't always go to plan. And occasionally an underdog gets one over on their opponents. So how do we see this game panning out?
Current Form
As we mentioned, neither team is having the best of seasons this year. And although they don't have much to show for it, the Canadiens have had a bit of a better showing recently. Both teams have played most of their last five games on the road, and have lost almost all of them. The Canadiens have recorded just one win, but the Oilers have lost all 5. In fact as the Oilers prepared to meet their provincial rivals from Calgary, they haven't enjoyed a win in over a month, losing 7 straight.
For the Canadiens, after an 11 day covid-layoff they started slowly with a 5-1 loss to the Boston Bruins. Then it was an overtime loss, where they held the Chicago Blackhawks 2-2 in regulation, before conceding in overtime to lose the tie 3-2. There was a 5-2 loss to the struggling Phoenix Coyotes, before their only win of 2022 so far. In Dallas, the Habs impressively handled the Stars 5-3. Finally, Montreal continued to show signs of improvement against the Las Vegas Golden Knights, coming out of Vegas with a 4-3 overtime loss.
As for the Oilers, they started off 2022 entirely on the wrong foot with an overtime loss to the New York Islanders (3-2). They were then handled in regulation time with a 4-1 loss to the New York Rangers and a 4-2 loss to the Toronto Maple Leafs. After this the wheels entirely fell off when they blew a huge lead against Ottawa, losing 6-4 and then were embarrassed at home 6-0 by Florida.
One of these teams will be putting an end to their bad run when they meet on the 29th January. Even if it's only by winning a game in overtime. And it could be just what they both need to kick start their season. But how have past meetings gone?
Head-to-head
They've yet to play each other this season, but are due to meet a few times in the next couple of months. With the first of those games being as mentioned, on January 29th. They played each other a total of nine times across 2021, which started with a 5-1 win for the Canadiens on the 17th January 2021. That was then followed up two days later for another Canadiens win on the 19th January where they again beat the Oilers, this time by a smaller margin of 3-1.
The Oilers brought it back with a 3-0 victory in the February of 2021, but the Canadiens then recorded another victory in March, winning 4-0 and making it three games to one so far that year. Their next game came in April, and was a much closer tie that finished 2-2 at normal time, but the Canadiens went on to win that one in overtime 3-2.
There would be two more meetings in April that would go either way, beginning with a 4-1 Oilers win, followed by a 4-3 Canadiens win. The last two games of 2021 then came in May, and the Oilers got the better of the Canadiens on both occasions. Both games went to overtime following a 3-3 tie in each one, before the Oilers scored one last point in each game during overtime to take the wins.
Overall, that meant the Canadiens had the better of the Oilers, with five wins to four. And that will potentially give them confidence going into their next game, knowing they have a good past record against them.
Game predictions
It's almost a surprise this game is going ahead, with so many games recently canceled due to restrictions based around COVID-19. But if all goes well, then despite their current form, and their overall records, we believe an upset could be on the cards for the Canadiens. We're not expecting them to work miracles and absolutely batter their opponents, but with their last game only being a loss in overtime, as opposed to the Oilers who have two full defeats in their past 5 games, the Oilers may have more confidence going into this.
So we're expecting it to be close, maybe just one point in it. Possibly the game even going to overtime and the Canadiens just pinching the win. However, it could really go either way. The one thing that's guaranteed is one team is going to end their losing streak, and with both teams being so poor recently, we're not expecting it to be a match for the ages that people will talk about for years to come.
Impact of the COVID-19 pandemic on the gambling industry in Canada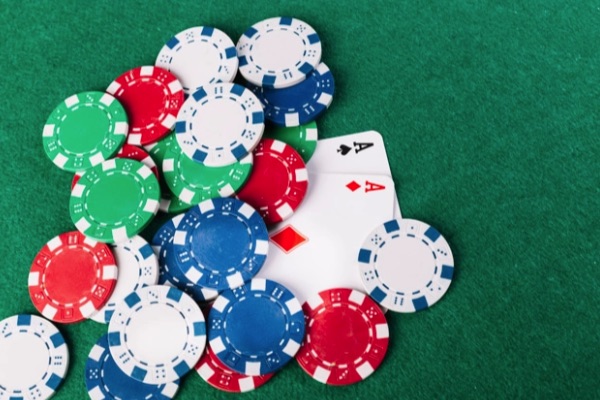 When the Covid-19 pandemic hit, choices made by the gambling market made profound long term impacts on the industry. This became clear during the first phase of the lockdown. Many land-based gaming outlets had to close down by order of the government. Individual players moved in droves to online gaming, even though it didn't have the same feel as physical outlets.
Between the first and second waves of restrictions, some outlets opened, and customers eagerly returned. But even now, as casinos have learned to operate under restrictions, it's obvious the casino community has yet to recover fully. The future of the gambling terrain is…uncertain.
To add fuel to the fire, the Problem Gambling Index Score has risen in this period. Four studies have noted a link between higher issue severities and increased problem gambling. While land-based gambling access was restricted, individuals turned to online casino sites. Potential problem casino addicts with no access to work or daily movement were stuck in front of their PCs all day, often gambling.
Online gambling has continued to gain in popularity. The recent legalization of online gaming in many jursidictions has increased the exposure of and the number of people who indulge. Lottery ticket sales, online casino table games, and electronic slot machines are all wildly popular. The one exception may be sports betting, which has been affected by the worldwide suspension and postponement of professional games.
Many countries have taken measures to reduce the possible effects of the lockdown when it comes to online gaming. Some employ measures like limiting advertising and establishing a daily bet cap. But how exactly has the lockdown affected this industry, and what can be done about it? Let's find out.
What is the impact of the coronavirus pandemic on the Gambling sector in Canada?
The Problem Gambling Severity Index is commonly used in prevalence gambling studies to assess risk factors. Emerging data from a study by the Alberta Gambling Research Institute revealed a link between severity and gambling.
Contrary to current opinion, the lockdown measures implemented had several implications on the public and even drove individuals into the arms of gambling slot machines. The casino industry continues to thrive even after the pandemic.
Before the widespread lockdowns, virtual gaming was not nearly as relevant to the Canadian gaming industry as it is today. But gambling research has revealed casinos and gambling platforms turned to websites and mobile applications to stay afloat amid the lockdowns.
Increased problem gambling was the expected result. This was particularly prevalent in younger age groups, especially males.
Canadians from all over the country began looking for trusted online casinos. Individuals began to do searches and check out websites to understand their odds. Problem Gambling status was on the rise, with the casino offering a range of activities and slots. They also offered several bonuses and deals such as welcome bonuses, free spins, and the first no deposit bonus.
With these, they could attract more new players and users to their platforms. In turn, these players spent more money. Virtual casinos are now more popular than ever before. There's simply no doubt the COVID 19 pandemic has had a significant effect on the betting world.
But to stay in business, gambling platforms must regularly update their websites. They also offer new and existing players a diverse range of bonuses and promotions, and they do their best to ensure the safety of their patrons. A great resource for dependable online casinos can be found at most trusted online casino Canada.
Further development
The Closing Procedure
While Parliament governs the electronic gambling community in Canada, the Criminal Code's enforcement and gambling regulation are handled at the provincial or territorial level.
When the severity of the COVID-19 pandemic's effect on Canada industry became clear in early 2020, it was primarily provincial and territorial agencies that swung into action. They issued directives to shutdown land-based gambling. The orders did not specify a reopening date.
Policymaking, Planning, and Consultations
Provincial regulators and private sector operators recognized the reopening process even before closing. It was clear that it would be complex, risky, and subject to revision when it occurred. The primary condition is if it results in poor health outcomes.
In April 2022, sector representatives in most provinces began informal meetings. These meetings were to understand the conditions for an eventual reopening, the operational strategy to take, and the strategies to employ.
This led to an early and unanimous realization that the process would be successful only if everyone worked together, communicated openly, and took a cohesive approach.
The Procedure for Reopening
The majority of nations took a step-by-step strategy to reopen their economies. Any enterprises deemed "non-essential" were to remain closed to all except distanced operations. Each following recovery phase allowed for the resumption of operations of a new group of firms or activities. Some of which were subject to limits or requirements even today.
Businesses were classified into distinct groups under this regime based on their risk to individuals' health. During the previous reopening phase, enterprises were generally grouped with businesses.
Some provincial and territorial governments moved the entire jurisdiction through reopening phases. Others, particularly those with larger populations, took a more regional approach. They imposed relaxing restrictions in each local region of the jurisdiction based on the pandemic risks. Mostly based on a number of active cases and a number of new cases trends that region presented.
As a result of this strategy, multiple phases were implemented across the province or territory. Every province and territory imposed numerical limits on the size of public gatherings. Ranging from 5 or 10 to 25, 50, 100, and so on. Larger numbers apply to outdoor spaces and increasing numbers. This was done as jurisdictions progressed through the various reopening phases.
Summary
A review of the land-based industry's response to the COVID-19 pandemic to date is a good demonstration of how determined and concerted planning action can create the ground work for economic recovery. It is achieved once associated health and safety issues are mitigated. It also indicates some tendencies that will likely affect how the sector evolves in the coming years. There has certainly been a decided shift to online gaming and going forward, online gaming will certainly become a permanent feature of the entertainment industry.