How To Save Money On Life Insurance in Canada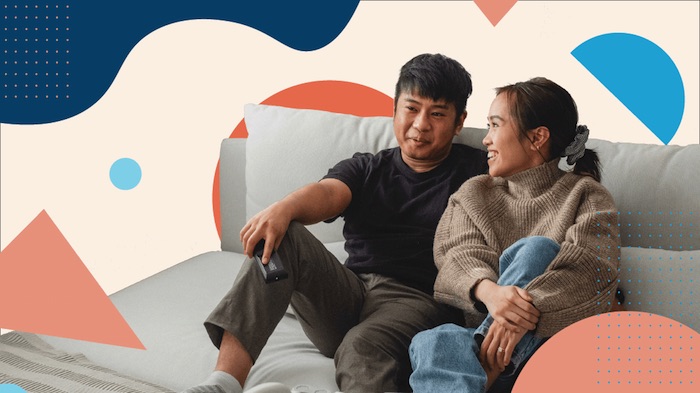 For many people in Canada life insurance isn't a priority in their youth. Some of these individuals only start thinking of or considering insurance after attaining a certain age, which shouldn't be the case at all. Although you might be neutral about it, it is highly advisable to consider or even get life insurance as soon as you start your career or have dependents. Although you might be young and healthy, you never know what the future holds, which is a reason you need to think/buy life cover.
Whatever your age or income is, getting life insurance is one of the best decisions you can ever make. This will help take care of your loved ones, especially during unfortunate times of need, cushioning them for some time until they can get back on their feet. It is also worth noting that life insurance comes in different packages and can be customized to suit one's age, financial, and lifestyle needs. However, it would help if you window-shopped and researched the best life insurance in Canada before settling for the most appropriate and affordable one that fits your unique needs. Life insurance doesn't have to be expensive. Below are a few tips and tricks on saving money on life insurance.
Stay/Live Healthy
Make an effort to stay healthy and keep fit, and your premium costs will be much lower than anyone that doesn't mind their health or physical fitness. This, however, entails keeping an eye on everything from the foods you eat (nutrition), leading an active lifestyle or exercising, managing stress, and getting enough sleep. Keeping your body weight in check and avoiding certain lifestyles/habits, including heavy alcohol consumption, smoking, etc., will help keep premium rates at the bare minimum.
Buy The Right Coverage
Consider buying just 'enough' life cover based on your health and specific needs. This is especially important at the beginning, where you can upgrade the coverage as needed. An excellent example of this is if you don't have a family or dependents, the minimum life cover would be just OK. You can upgrade the coverage as years go by and have a family and people that look up to you.
Pay Upfront
Paying all your annual premiums upfront (in one lump sum) could also save you some money. One reason for this is that some insurance companies add service fees and other charges to each payment, making it a bit more expensive in the long run if you pay in smaller amounts or throughout the year. Be sure to look out for these charges with your preferred insurance company before paying in one lump sum.
Choose And Maintain a Term Life Policy
Term and permanent life insurance are the two most common and preferred life insurance policies. Term life insurance is designed to provide cover for a certain/determined period or specific needs. This can be in the form of years or paying for something, say college or a mortgage. It often is the most flexible and affordable, with some converting it to permanent insurance as time goes by. Permanent life insurance, on the other hand, is designed to last a lifetime and only pays benefits upon the holder's death. Although a nice option, you could save a lot by choosing term life and then servicing it through.
Research On Different Policies/Features/Providers
Window shopping for different providers also makes it easier to compare various features and policies offered by the same. Some insurance providers will provide more features on specific policies than others. That said, you might want to focus on providers offering feature-rich policies but at an affordable rate. Comparing policies and features offered by different providers will give you the upper hand in determining the best one to buy from.
Combine Policies with Your Spouse
Some insurance providers offer discounts for those that buy/combine policies with their spouses through the same company.
Add Your Child's Insurance to Your Policy
A good number of providers and policies also allow parents to add their children's insurance to their policy. One of the advantages of combining such is that all your kids will be insured under one policy for a unit price, saving you a lot in the long run. The kids can, however, choose to transfer the insurance to an individual policy after attaining the legal age (21).
Buy Life Insurance Early
Although you might know this, life insurance premiums cost much more for older adults than youths. This is because older adults are considered higher risk than the younger generation, a reason a youngster will pay less in life insurance premiums than their parents. Getting life insurance at a tender age could also help keep your premiums low.
These are some of the ways you can save money on life insurance. You can also find out more about this from your preferred insurance provider.
5 Industries in Canada Experiencing Growth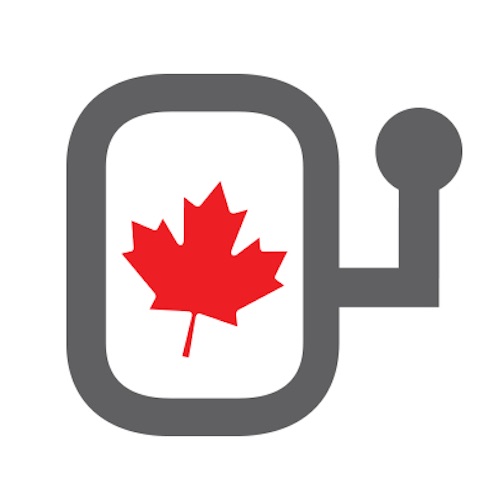 Economic growth benefits every country as it can produce resources, healthcare, food, security, and education for the public. In that case, developing countries like Canada focus on improving and increasing their economic status for more advanced technology, internet connection, pure resources, capital, and human labor.
Canada, one of the most progressing and developing economic statuses among all other countries, benefits from its vast growing industries. Casino gaming is one of the biggest industries that aid the country's economic growth by producing large amounts of money, profit, and capital.
In addition, the casino industry also helps in the tourist economy as it can provide more job employment opportunities.
Growing Industries in Canada
1. Agricultural Industry
Developing countries, like Canada, pay more attention to their agricultural industry sector. It makes them one of the essential suppliers of agricultural products for many countries, like The United States of America and Asia. In addition, the government Canada offers more agricultural-related jobs for many people and supports their land, crops, and goods.
Due to their high-quality and fine agricultural products, Canada became the leading importer of wheat and grain goods to their neighboring countries, such as China, Mexico, Japan, and the USA. Because of the high demand and increasing number of capital, human labor, and importation of products, Canada's economic status became more competitive and strong.
2. Online Gambling Industry
The gambling industry aided in the tourism economic sector of Canada. Online gambling sites have become the country's number one major economic contributor due to the evolution of technology. Canada is known for their numerous live dealer casino sites; many are interested in playing and investing their money in this industry due to the large profit.
Canada's online gambling and betting sites provide entertainment, profits, and many other benefits.
3. Service Industry
The employment rate affects the country's economic status, stating that the increased employment, opportunities, and human effort indicate a developing nation's economy. On the other hand, the service sector of the Canadian state is one of the largest contributors to their growing economy, employing many people about 75%.
The service industry is aligned in transportation, hotel services, restaurants, forestry, customer service, etc. Also, Canada's business and education service sector increased due to large amounts of human labor, population, clients, and trades, which helped their economy grow.
4. Mining Industry
Canada is the leading producer of diamond, uranium, copper, nickel, and gold making its wealth come from mining. And due to in-demand mining products, the country offers many jobs that employ people up to 300,000.
5. Health and Medicine Industry
The fast-growing health industry of Canada improved its economy by adding medicine specialists, such as mental doctors, dentists, optometrists, and chiropractors. By doing this, human labor increases, and the economy grows.
Build More! Improve More!
In any nation, the government's responsibility is to enhance each industrial sector. In addition, Canada, being one of the most prosperous countries in the world, assists other nations by encouraging them to improve their economic status. As they say, a good economy is a sign of a healthy community.
7 Easy Ways To Build A Successful Dental Practice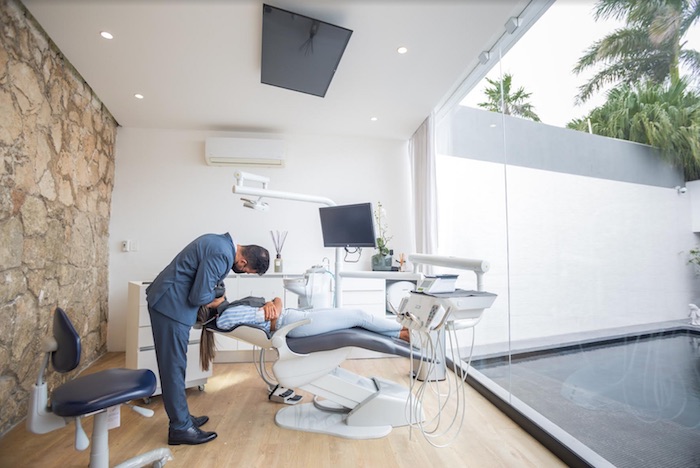 To build a successful dental practice, you must focus on delivering exceptional patient care, creating a welcoming environment, and implementing effective marketing strategies. This can involve hiring and training the right staff, investing in modern dental technology, and maintaining a strong online presence. Building relationships with local healthcare professionals, participating in community events, and providing various payment options can help you stand out. By prioritizing the needs of your patients and implementing these seven easy strategies, you can establish a thriving dental practice that benefits your patients and your bottom line.
How to Build a Dental Practice
Learning how to grow your dental practice means working on your mindset and business skills. Here are seven easy ways to build a successful dental practice
1. Master Your Mindset
Building a successful dental practice requires a strong and positive mindset. Being an entrepreneur in the dental industry can be challenging, but by focusing on your vision and mission, you can stay motivated and persistent. Visualize the kind of practice you want to build and set clear goals for yourself and your team. Surround yourself with other successful dental professionals by attending medical conferences and networking events. Being part of a supportive community can help you learn from others, stay up-to-date on the latest trends, and grow your business.
2. Providing Flexible Financing
One of the most significant barriers to dental care is affordability. Offering flexible financing options can help attract new patients and keep them returning. Partner with dental financing companies or create your in-house financing plans to make dental care more accessible to those without insurance or on a tight budget. Financing options show patients that you care about their financial well-being and can help increase treatment acceptance rates.
3. Establish Equilibrium
Owning and managing a dental practice can be demanding, and getting caught up in the day-to-day tasks is easy. However, balancing work and personal life is crucial to preventing burnout and maintaining a positive attitude. Develop a schedule that allows for time off and prioritize self-care activities such as exercise, hobbies, and spending time with loved ones. This balance will help you stay energized and focused and create a more sustainable practice.
4. Ensure Easy Referrals
Referrals from satisfied patients and other healthcare professionals can be a powerful way to grow your practice. Ensure the referral process is easy and seamless by providing patients with referral cards or offering online referral forms.
To facilitate cross-referrals, consider developing relationships with other healthcare providers, such as physicians or chiropractors. Patients who receive high-quality care and are referred to your practice are more likely to return and recommend your course to others. In addition to making referrals easy, providing excellent care that motivates patients to refer others to your practice is essential. Patients happy with their dental care experience are more likely to refer their friends and family to your practice.
5. Expand Your Services
Offering a wide range of services can attract new patients and increase revenue. Consider expanding your services to include specialties such as periodontics, endodontics, or oral surgery. This can allow you to provide comprehensive care to your patients and refer them to specialists within your practice, which can help retain patients and increase revenue.
In addition, offering cosmetic dentistry services such as teeth whitening, veneers, and Invisalign can also be a lucrative addition to your practice. Many patients are willing to pay out of pocket for these services, which can increase your profits while improving your patients' smiles and self-confidence.
6. Set Your Practice Apart From the Competition
The dental industry is highly competitive, and finding ways to differentiate your practice from others in your area is essential. Develop a unique brand identity, create a welcoming and modern office environment, and offer amenities that go above and beyond what other dental practices provide. Consider offering specialized services, such as cosmetic dentistry or orthodontics, to attract patients who other methods may not serve.
Prioritize patient satisfaction by focusing on building relationships with your patients. Encourage open communication and actively listen to their concerns and needs. Respond promptly to patient inquiries and ensure all patient-facing staff members are friendly, courteous, and knowledgeable. By building a reputation for exceptional patient care, you can establish a loyal patient base that will be a foundation for long-term success.
7. Attract and Retain Top Talent
Attracting and retaining top talent is crucial in building a successful dental practice. Your staff members are the face of your course, and they play a vital role in delivering quality patient care and ensuring the smooth operation of your business.
To attract the best candidates, offering competitive salaries and benefits packages is essential. Health insurance, retirement plans, paid time off, and other benefits can help set your practice apart from competitors and make it more attractive to potential employees. Once you have a great team in place, it is equally important to retain them. Providing ongoing training and development opportunities can help your staff members stay current
with the latest industry trends and techniques, ultimately leading to better patient outcomes.
Creating a positive work environment that fosters open communication and collaboration can also help your team members feel valued and invested in the practice.
Attend Medical Conferences.
Attending medical conferences is an excellent way to stay up-to-date on the latest trends and developments in the dental industry. Websites like CoatConnect provide a
comprehensive list of upcoming conferences and events, making it easy to find ones that suit your interests and schedule. Attending conferences can help you learn from other dental professionals, gain new insights into patient care and management and network with other practitioners.
Building a successful dental practice requires dedication, Perseverance, and a willingness to adapt to changing industry trends. By delivering exceptional patient care, offering flexible financing options, creating a positive work environment, and differentiating your practice from competitors, you can build a thriving business that benefits your patients and your bottom line. By implementing these strategies, you can create a dental practice that is successful, sustainable, and fulfilling.