Cannabis and Anxiety: Is it Actually a Good Match?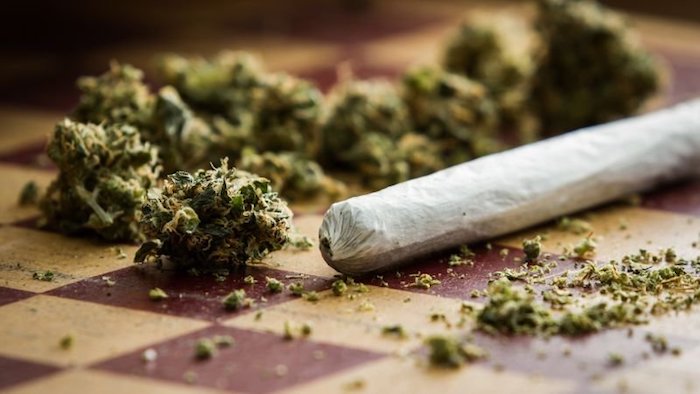 It's pretty widespread that cannabis helps relieve a wide range of physical and mental health conditions, and it has been a common way of coping with anxiety and stress for many people. However, the relationship between cannabis and anxiety is pretty complicated because of debates among experts, and it's better to learn more about the current research on the use of cannabis for anxiety and check an overview of the potential benefits and risks.
Compounds
One of the main compounds found in cannabis is tetrahydrocannabinol (THC), which is responsible for the drug's psychoactive effects. THC works by binding to receptors in the endocannabinoid system, which is responsible for regulating mood, pain, and other bodily functions. Studies have found that THC can help to reduce anxiety symptoms, particularly in individuals with specific forms of anxiety, such as social anxiety disorder.
On the other hand, another compound found in cannabis is cannabidiol (CBD), which does not produce psychoactive effects. CBD can also help reduce anxiety symptoms, and it has been effective in treating anxiety disorders such as generalized anxiety disorder and post-traumatic stress disorder.
There are many cannabis strains that have different content of THC and CBD, and that's why it's better to consult a specialist in advance and use something that's more likely to help you cope with your mental health condition.
Other side of cannabis
However, it is important to note that while some studies have shown that cannabis can be beneficial in reducing anxiety symptoms, others have found that it can actually worsen them. The reason for that is that the effects of cannabis can vary greatly depending on the individual and that different strains of cannabis can have different effects. Additionally, some people may be too sensitive to the psychoactive effects of THC, which can make their anxiety symptoms worse.
You should also consider that cannabis use can lead to addiction, especially among heavy users, and it can impair cognitive function, particularly memory and attention. Long-term use of cannabis may also lead to chronic bronchitis, poor lung function, and a higher risk of mental health issues such as depression and psychosis. Even though self-medicating with cannabis is getting pretty widespread, it's recommended to talk to a medical professional to avoid struggling with side effects.
Furthermore, the legal implications of using cannabis are necessary to check in advance. While some states and countries have legalized cannabis for medical or recreational purposes, it remains outlawed in many other places. It's essential to be aware of the cannabis regulations in your area before using it for any medical conditions to avoid having problems with the law.
Summary
Cannabis is not a universal solution when it comes to coping with anxiety symptoms. It's better to consult a medical specialist, start with a low dosage, and work with reputable and legal sources like WestCoastSupply to order weed online and be sure that you get high-quality products. Moreover, you can check the lab test results to ensure that it is free of any harmful contaminants and that it has the right level of THC and CBD since these compounds have different effects on the body and mind. Also, it's important to be aware of the potential risks, especially for those with a history of addiction or mental health issues.
Keep in mind that cannabis use should be part of a comprehensive treatment plan, and it should not replace traditional therapy and medication for anxiety disorders.
5 Industries in Canada Experiencing Growth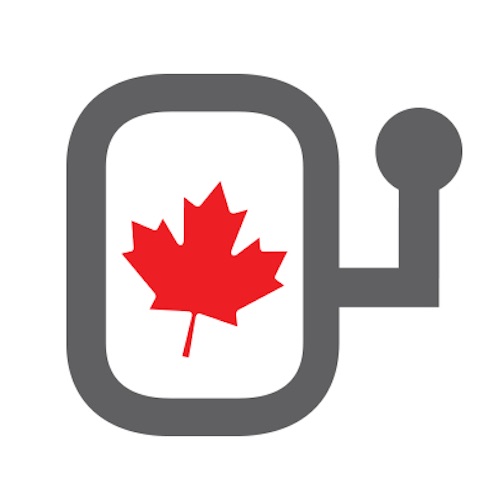 Economic growth benefits every country as it can produce resources, healthcare, food, security, and education for the public. In that case, developing countries like Canada focus on improving and increasing their economic status for more advanced technology, internet connection, pure resources, capital, and human labor.
Canada, one of the most progressing and developing economic statuses among all other countries, benefits from its vast growing industries. Casino gaming is one of the biggest industries that aid the country's economic growth by producing large amounts of money, profit, and capital.
In addition, the casino industry also helps in the tourist economy as it can provide more job employment opportunities.
Growing Industries in Canada
1. Agricultural Industry
Developing countries, like Canada, pay more attention to their agricultural industry sector. It makes them one of the essential suppliers of agricultural products for many countries, like The United States of America and Asia. In addition, the government Canada offers more agricultural-related jobs for many people and supports their land, crops, and goods.
Due to their high-quality and fine agricultural products, Canada became the leading importer of wheat and grain goods to their neighboring countries, such as China, Mexico, Japan, and the USA. Because of the high demand and increasing number of capital, human labor, and importation of products, Canada's economic status became more competitive and strong.
2. Online Gambling Industry
The gambling industry aided in the tourism economic sector of Canada. Online gambling sites have become the country's number one major economic contributor due to the evolution of technology. Canada is known for their numerous live dealer casino sites; many are interested in playing and investing their money in this industry due to the large profit.
Canada's online gambling and betting sites provide entertainment, profits, and many other benefits.
3. Service Industry
The employment rate affects the country's economic status, stating that the increased employment, opportunities, and human effort indicate a developing nation's economy. On the other hand, the service sector of the Canadian state is one of the largest contributors to their growing economy, employing many people about 75%.
The service industry is aligned in transportation, hotel services, restaurants, forestry, customer service, etc. Also, Canada's business and education service sector increased due to large amounts of human labor, population, clients, and trades, which helped their economy grow.
4. Mining Industry
Canada is the leading producer of diamond, uranium, copper, nickel, and gold making its wealth come from mining. And due to in-demand mining products, the country offers many jobs that employ people up to 300,000.
5. Health and Medicine Industry
The fast-growing health industry of Canada improved its economy by adding medicine specialists, such as mental doctors, dentists, optometrists, and chiropractors. By doing this, human labor increases, and the economy grows.
Build More! Improve More!
In any nation, the government's responsibility is to enhance each industrial sector. In addition, Canada, being one of the most prosperous countries in the world, assists other nations by encouraging them to improve their economic status. As they say, a good economy is a sign of a healthy community.
7 Easy Ways To Build A Successful Dental Practice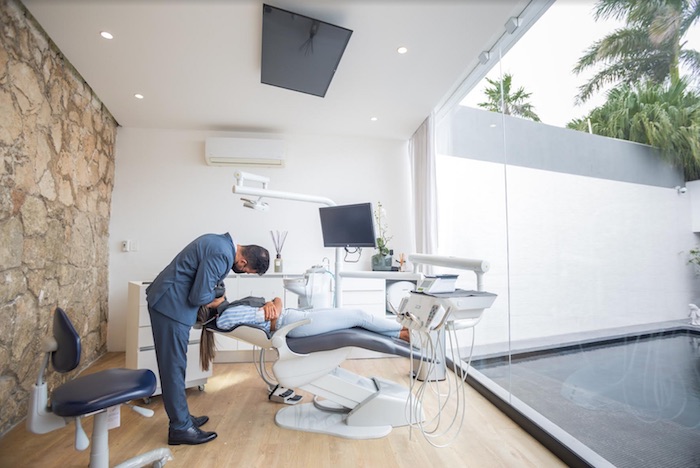 To build a successful dental practice, you must focus on delivering exceptional patient care, creating a welcoming environment, and implementing effective marketing strategies. This can involve hiring and training the right staff, investing in modern dental technology, and maintaining a strong online presence. Building relationships with local healthcare professionals, participating in community events, and providing various payment options can help you stand out. By prioritizing the needs of your patients and implementing these seven easy strategies, you can establish a thriving dental practice that benefits your patients and your bottom line.
How to Build a Dental Practice
Learning how to grow your dental practice means working on your mindset and business skills. Here are seven easy ways to build a successful dental practice
1. Master Your Mindset
Building a successful dental practice requires a strong and positive mindset. Being an entrepreneur in the dental industry can be challenging, but by focusing on your vision and mission, you can stay motivated and persistent. Visualize the kind of practice you want to build and set clear goals for yourself and your team. Surround yourself with other successful dental professionals by attending medical conferences and networking events. Being part of a supportive community can help you learn from others, stay up-to-date on the latest trends, and grow your business.
2. Providing Flexible Financing
One of the most significant barriers to dental care is affordability. Offering flexible financing options can help attract new patients and keep them returning. Partner with dental financing companies or create your in-house financing plans to make dental care more accessible to those without insurance or on a tight budget. Financing options show patients that you care about their financial well-being and can help increase treatment acceptance rates.
3. Establish Equilibrium
Owning and managing a dental practice can be demanding, and getting caught up in the day-to-day tasks is easy. However, balancing work and personal life is crucial to preventing burnout and maintaining a positive attitude. Develop a schedule that allows for time off and prioritize self-care activities such as exercise, hobbies, and spending time with loved ones. This balance will help you stay energized and focused and create a more sustainable practice.
4. Ensure Easy Referrals
Referrals from satisfied patients and other healthcare professionals can be a powerful way to grow your practice. Ensure the referral process is easy and seamless by providing patients with referral cards or offering online referral forms.
To facilitate cross-referrals, consider developing relationships with other healthcare providers, such as physicians or chiropractors. Patients who receive high-quality care and are referred to your practice are more likely to return and recommend your course to others. In addition to making referrals easy, providing excellent care that motivates patients to refer others to your practice is essential. Patients happy with their dental care experience are more likely to refer their friends and family to your practice.
5. Expand Your Services
Offering a wide range of services can attract new patients and increase revenue. Consider expanding your services to include specialties such as periodontics, endodontics, or oral surgery. This can allow you to provide comprehensive care to your patients and refer them to specialists within your practice, which can help retain patients and increase revenue.
In addition, offering cosmetic dentistry services such as teeth whitening, veneers, and Invisalign can also be a lucrative addition to your practice. Many patients are willing to pay out of pocket for these services, which can increase your profits while improving your patients' smiles and self-confidence.
6. Set Your Practice Apart From the Competition
The dental industry is highly competitive, and finding ways to differentiate your practice from others in your area is essential. Develop a unique brand identity, create a welcoming and modern office environment, and offer amenities that go above and beyond what other dental practices provide. Consider offering specialized services, such as cosmetic dentistry or orthodontics, to attract patients who other methods may not serve.
Prioritize patient satisfaction by focusing on building relationships with your patients. Encourage open communication and actively listen to their concerns and needs. Respond promptly to patient inquiries and ensure all patient-facing staff members are friendly, courteous, and knowledgeable. By building a reputation for exceptional patient care, you can establish a loyal patient base that will be a foundation for long-term success.
7. Attract and Retain Top Talent
Attracting and retaining top talent is crucial in building a successful dental practice. Your staff members are the face of your course, and they play a vital role in delivering quality patient care and ensuring the smooth operation of your business.
To attract the best candidates, offering competitive salaries and benefits packages is essential. Health insurance, retirement plans, paid time off, and other benefits can help set your practice apart from competitors and make it more attractive to potential employees. Once you have a great team in place, it is equally important to retain them. Providing ongoing training and development opportunities can help your staff members stay current
with the latest industry trends and techniques, ultimately leading to better patient outcomes.
Creating a positive work environment that fosters open communication and collaboration can also help your team members feel valued and invested in the practice.
Attend Medical Conferences.
Attending medical conferences is an excellent way to stay up-to-date on the latest trends and developments in the dental industry. Websites like CoatConnect provide a
comprehensive list of upcoming conferences and events, making it easy to find ones that suit your interests and schedule. Attending conferences can help you learn from other dental professionals, gain new insights into patient care and management and network with other practitioners.
Building a successful dental practice requires dedication, Perseverance, and a willingness to adapt to changing industry trends. By delivering exceptional patient care, offering flexible financing options, creating a positive work environment, and differentiating your practice from competitors, you can build a thriving business that benefits your patients and your bottom line. By implementing these strategies, you can create a dental practice that is successful, sustainable, and fulfilling.