How to Avoid Common Resume Mistakes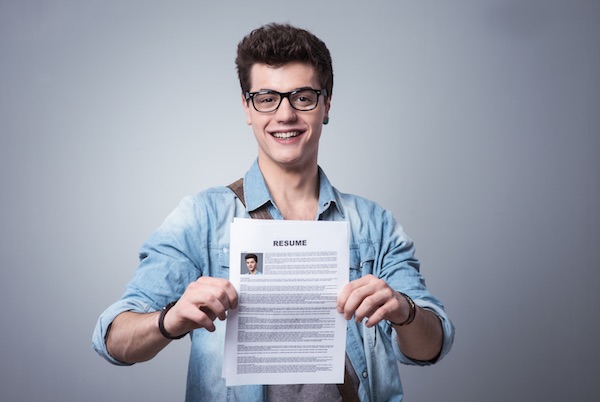 Crafting a resume is not an easy task. You need to make sure that you've listed everything relevant to the position you want to occupy: education, work experience, various skills, and certifications. You need to make sure that it's all intact. And when you come to realize it, you understand that it's no big deal – especially when you can find a lot of examples of resumes online.
But here's a funny thing. Despite the insane amount of resume examples on the internet, people still make many mistakes. It ranges from forgetting to proofread it, which leads to a resume containing a lot of misspelling and grammar errors, to crafting a resume that will prevent you from getting hired. All in all, there are a lot of mistakes one can make when writing one. But how do you avoid those mistakes?
The first and the most evident solution would be hiring someone to do everything for you. Many people who want to present themselves as perfect candidates visit the best resume editing services on Skillhub so that recruiters will be drawn to them. But if you prefer doing everything on your own, you just need to know the most common mistakes to avoid when crafting a resume. So, let's check them out without any further ado.
Using the Same Resume for All Applications
You have experience in support service, copywriting, journalism, and personal shopping, and now you can apply to any job that requires some of your skills. In case you think that you can use the same resume for the position of journalist and customer support manager, you are absolutely wrong. Such a resume would confuse a recruiter and may be quickly rejected.
And even if the recruiter spends enough time figuring out what such a pompous resume has to do with the position, you will be considered lazy. Moreover, you may seem to be unconcerned about the job. You need to spend extra time and tailor your CV to a specific position. That will show that you are interested in the job.
If you want to target your potential employers, you can do some extra tricks. Check the website of the company you wish to apply to. Figure out the language style used on the site, and apply it to your CV and cover letter. A resume like that will undoubtedly catch the eye of the recruiter and increase your chances of getting invited to the interview.
https://www.workitdaily.com/media-library/image.jpg?id=19217121&width=1200&coordinates=0%2C83%2C0%2C84&height=600
Resume Objective Instead of Professional Summary
A resume objective is quite important. It clearly shows what your goals are. An employer and recruiter need to know what the prospective candidate wants to accomplish in their career. Quite often, it reveals whether the candidate will fit in the company's culture or not. Still, it doesn't show how the company can benefit from hiring the candidate – that's why you should use a professional summary instead.
A professional summary gives employers a clear picture that, professionally, you are the right person for the position. Providing the employers with a brief description of your work experience and skills raises the chances for your resume to be noted. If you lack professional experience, change your career objective by adding how your desired achievements can benefit your prospective employer.
Unrelated Work Experience
If you previously worked as a customer support manager and you are applying for the position of interviewer, you must be careful with what you put on your resume. While you might think that without going into details about your past work experience, your CV looks empty, you need to understand how much it relates to your prospective position.
Thus, instead of going into details about everything that a support consultant can do, focus on your communication skills. Both jobs rely on them. Highlight how you've interacted with customers and how you've managed to help them by asking them the correct questions. Those skills are far more relevant to the job of the interviewer than familiarity with various CRM systems.
Unrelated Skills
Listing irrelevant skills is basically the same as listing unrelated work experience. Everything depends on the role that you want to get. For example, if you want to try yourself in Talent Acquisition but have prior experience only in copywriting, you should list your skills in the way they are relevant. Show the employer that your skills will work well for crafting the texts for the vacancy.
At the same time, if you are applying for the web designer role and have prior experience in customer support service, you can leave out skills relevant for the latter. But those same skills can come in handy if you are applying for the position of a UX designer, as they may help you predict what prospective customers may need. Once again, everything depends on the role you want to get, so study it and emphasize the relevant skills to the positions.
Lack of References
Generally, employers expect the candidate's resume to contain at least two professional references. Thus, omitting them in your CV may result in your application being dismissed. It is crucial to include several contacts of your past colleagues and employers that can give positive feedback. Without them, your resume may look suspicious.
Some job seekers tend to omit the reference section, providing a statement that they will provide references when asked. That's a wrong move, as the potential employer can view this statement as redundant. You should also avoid including too many references. It may simply overburden your CV.
Final Thoughts
Those are the most common mistakes people make when writing a resume. Avoiding them helps craft a resume that will surely draw the attention of recruiters. But there are other things you can do to ensure that no one will pass your CV. After you finish writing it, ask yourself the following questions:
Are your name and contact information at the top of the page?

Is your resume readable?

Are the sections listed in order of relevance to the vacancy requirements?

Have you been honest about your work achievements instead of exaggerating or being too modest?

Have you proofread your CV?
If the answer to all of those questions is positive, you have nothing to worry about, and you can apply for the job you are interested in. You can quickly figure out what may require changes or extra polishing – as these questions help you figure out that everything is intact.
Electricity prices: Canada, USA and Australia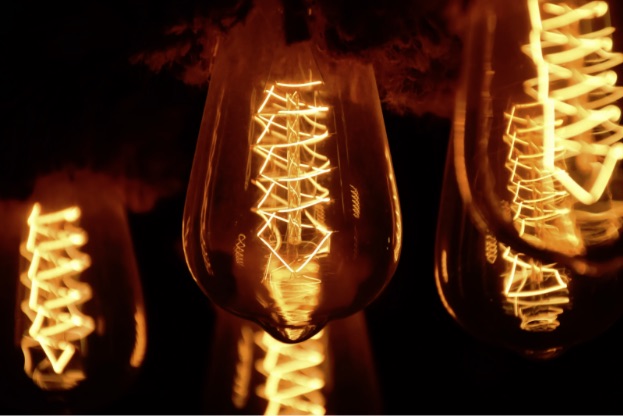 If you're only used to paying for utilities in one country, you probably have no idea how average prices compare with what consumers pay in other parts of the world.
There are all sorts of variables involved, of course, but it's interesting to get a broad understanding of the state of play in a handful of major nations. So to that end, let's explore electricity costs in Canada, the US and Australia.
America
With record gas prices still being recorded, switching to an electric vehicle has never seemed more attractive to US consumers. But if you were to make the leap, would the price of domestic power be a prohibitive factor?
Well, across the OECD countries, the average electricity price sits at just over 24 cents for a kilowatt hour (kwh) of energy. In America, the residential average is just under 14 cents per kwh.
This is impressively low, and comes in spite of the fact that there has actually been a 4.3 percent annual increase in typical costs.
Canada
Some see Canada as holding the key to energy stability. With its ample natural resources and smaller population, it follows in the footsteps of the US by enjoying cheaper than average electricity.
For 2020, Canada's kwh costs were pegged at around 18 cents. Again, this represents a rise from the previous year, following the general upward trend in power generation expenses globally.
Australia
As a country the size of a continent, with a modest population, Australia has more in common with Canada than the US in many ways.
This is reflected in its electricity market, where competition between energy companies is significant enough to ensure that consumers have access to below average prices for power.
The most recent available stats place Australia's averages at 19.21 cents per kwh. Interestingly this actually represents the lowest level of pricing seen in the past eight years, which suggests that Australia is actually bucking the trend of the price rises seen elsewhere.
Understanding the factors at play
Now that you have an idea of how much variation there is in electricity costs between three developed, progressive Western nations, it's worth unpacking what can cause these differences, and what other factors are at play.
First, there's the part played by the government in terms of taxing the different types of power that are available. In Australia, for example, around a tenth of the total costs that's passed onto consumers is used to fund environmental programs and counteract the damage done by energy sources still powered by fossil fuels.
Then there's the cost of actually getting the electricity to the consumer. Australia's large size and dispersed population mean that building and maintaining the network accounts for almost half the cost of provision. Meanwhile in the US, where there are more than ten times the number of people, the economies of scale make the provision of power more affordable on a per customer basis.
Finally there's the factor of resources. Whenever a nation needs to import the fuel required to generate electricity, rather than being able to source it closer to home, prices will be higher, and also more susceptible to fluctuations on the global stage.
Final thoughts
For the time being the US is home to cheaper electricity costs than Canada or Australia, but if price rises continue apace then America might eventually overtake its neighbor to the north, and also eclipse its ally in the southern hemisphere.
Consumers in all countries should keep a keen eye on energy prices where they live, and aim to switch to the best value deals from providers where possible.
4 Appropriate Types of Flowers to Send to Someone in the Hospitals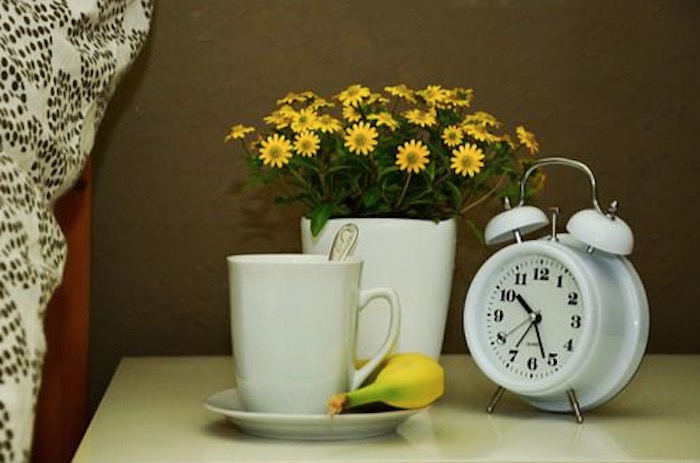 It just might be that nothing is more uplifting to a sick patient than a get well soon note. Sometimes all one needs to get better is a gift that literally tells them, "Hey, you can beat this" or "we need you, get out of that hospital bed" And if your guess is as good as anyone's, a bouquet of flowers can work magic at this!
However, not all flowers may be appropriate for use as a get-well-fast gift. If someone you love is hospitalized and you want to help them get well, here are some types of flowers you can consider.
Sending Flowers to Hospitals
If you have to send flowers to a hospital, this could mean a few things. Perhaps you're unable to deliver them personally to your ill loved one. Maybe you're abroad at the moment, but you want to support someone you know (or don't know) to get well soon.
Whether you choose to send the flowers through a courier or flower delivery service, it pays to do the following:
Find out if the hospital accepts flower deliveries

Know the hospital's preferred delivery times for floral gifts

Make sure to get the recipient's name, medical facility address, and hospital room number right

Send the right flowers
What To Consider When Choosing Get-Well-Soon Flowers
Quick recovery flowers should help brighten up the sick person's day. They should be timed right as well. They shouldn't be too small or too large. The color shouldn't be tied to any bad memories or traumatic events that the recipient may have experienced.
Most importantly, you will want to consider picking flowers that won't cause any harm to the recipient/s, especially those with a history of allergies to pollen.
This makes it important to consider things like:
Flower type and size

Flower color (with preference for bright flowers)

Allergy-free flowers
Some Appropriate Flower Options to Send to A Sick Person
If a person known to you has been hospitalized, you'll want to send blooms that will make them feel special, loved, and supported. And of course, there are so many different types of flowers out there, some of which a sick person would find alluring.
Here are some that might even help an ill person get out of the hospital sooner than everyone thought.
1. Irises
Irises are some of the most popular and beautiful flowers to send to a hospitalized person. The flower is a symbol of rebirth and renewal, making it a powerful and uplifting get-well-soon gift.
2. Daisies
As you may already know, being hospitalized is no joke. Daisies are commonly used as a heart sign to express feelings of sympathy for a sick person. Some people love daisies because they are soft and very sweet and look amazing on all occasions.
There's a big chance your recipient will feel energetic and loved, enough to get out of that hospital bed once they receive some daisies from you.
3. Tulips
Tulips are loved and admired for being vibrant and beautiful. Many people think tulips represent true love and friendship, so some people take this as a symbol that the love in their lives is with them even when they're sick. So, this is definitely a great get-well-soon gift to send to a hospitalized person.
4. White Roses
People adore white roses, so it's not surprising that some will even do anything to get their hands on one. They're often a symbol of hope and good health, making them a great option when you want someone ill to feel special.
And besides being available in a wide range of different colors, you can order roses online these days, and have them delivered right where the sick recipient is situated.