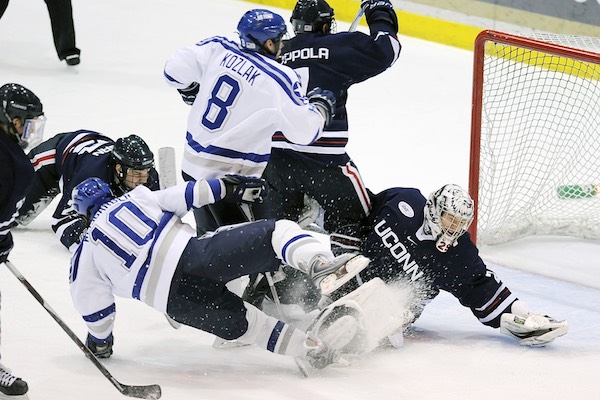 When you're a total beginner to online betting, you need to learn some fundamental concepts before you can move on to your favorite sports or online casinos. Jumping into the online betting scene without knowing how it works is a surefire way to lose your cash, so consult the information in this short guide before you do anything else.
Once you're confident in your betting ability, you can get started by finding a sportsbook that gives you odds information. You can find sites online that give odds for all types of sports, take Fanduel's NHL odds, for example.
The House
Legal betting is conducted by the house. This is the term for casino and online casinos that profit off of bettors gambling in their establishment. If you're betting on sports, the house is called the sportsbook or the bookmakers instead. Online betting typically refers to sports betting, so we're focusing on that today.
Their job, besides entertaining gamblers, is to calculate the probability of certain results for an event. This could be a team winning a sports game or the possibility of a certain player scoring against the other side.
These establishments take odds very seriously as it is the difference between making a profit or a loss. They'll look at the historical record of the sport, each team, and even each player, and they'll go as deep as to gauge the fitness and conditioning of each person in the event.
The Odds
Once calculated, the odds are presented to the house's patrons. You'll find that for most sports, they use fractional odds that look like this:
X/X
Those two Xs represent numbers that'll tell you everything you need to know about the bet. For example, if a team has 5/1 odds of winning then they're likely to win five times out of every six games. At 1/5 odds, however, the team is expected to win just once for every six games. How much you get is also worked out by fractional odds, so riskier bets will get you more cash if they pay off.
If you're a fan of percentages instead, you can always figure that out by doing this:
5/1 odds can be expressed as 1 / (5 + 1) = 0.16. That's 16%.
If you do this with the opposite, 1/5 odds, then that's 5 / (5 + 1) = 0.83, or 83%.
Here are some common odds you'll see:
1/1 = 50%
1/4 = 80%
4/1 = 20%
The odds also determine your payout. With a 1/1 bet, you get $1 for every $1 that you wager. With 1/4 odds then you get $1 for every $4 you bet, and the opposite arrangement at 4/1 odds.
Betting with the odds will pay off more often but with less cash. Betting against the odds will pay off less often but with more cash. It's all about taking on acceptable risk while profiting off the bets you make. The key to betting is finding a sweet spot where you can profit while winning bets consistently.
The Best Games to Play at Canadian Online Casinos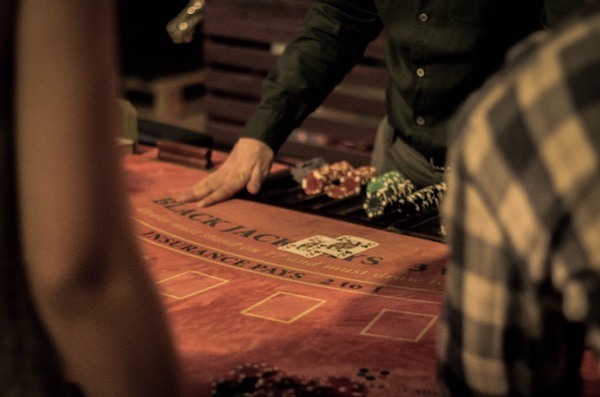 Seeing as how the gaming industry is constantly looking to improve and attract more users, the options available to players abound. If you're new to the world of online casinos, you might be looking for some games you can play in your spare time and maybe even win some money.
If you live in Canada, you should know that online gambling is somewhat of a gray area. While betting over the internet is not prohibited, operators need to be licensed by the province in charge. However, many provinces allow their residents to gamble on various out-of-state websites. The only province that doesn't allow online gambling yet is Ontario, so keep that in mind.
So, which games can you choose from? Read on for some of the best games to play at Canadian online casinos.
Poker
Probably the most famous casino game, poker is a timeless classic that you can find on all quality websites. Even though poker games are easy to find and the rules are simple to understand, winning this game is not always so straightforward. Many individuals look for strategies that can maximize their odds. When playing poker, you are doing so against other players and not against the house, which means that your chances of winning might be
changing non-stop. If you learn that you are good at this game, you can even consider participating in one of the many poker tournaments. Also, there are many variants to this game like Texas Hold'Em, Omaha, 5 or 7-Card-Stud, and many many more.
Blackjack
Another very popular online casino game is blackjack. The rules of this game are quite simple and the outcomes are countless. While there are several variants of blackjack out there, the goal is the same. You will play only against the dealer and you want to get as close to 21 as possible without going over. If the total of your cards exceeds 21, you automatically lose. Despite the rules being so straightforward, it's not easy to win in blackjack as you will also have to strategize. When it comes to variants, there is the classic blackjack, European blackjack, and Spanish 21, among many other types so you want to better understand the requirements of the game you opt for.
Slots
If you're looking for something simple that doesn't require any strategizing, you'll love slots. To play these games, you don't need any special skills or knowledge. You only need to pick a game among the wide array available at SuperSeven online casino, for example, decide on the size of the bet, and spin the reels. All that's left to do is wait for the result to see if the symbols align and make you a winner. Slots come in thousands of themes, varying from movies to foods, so you will have no issue finding something that matches your interests. Furthermore, online casinos often offer deals and bonuses like free spins that you should make the most of.
Baccarat
Baccarat is also popular among online casino users in Canada. This might be due to its simplicity. There are only three outcomes in the game of baccarat – the player winning, the banker winning, or the game ending in a tie. Whoever is closer to nine after drawing two cards is the winner. You will be betting on the outcome and not actually facing off against the dealer. As the house edge is relatively low, your chances of winning are higher than in some other games.
Most casinos offer punto banco, mini-baccarat, baccarat squeeze, and speed baccarat.
Roulette
A simple but fun game you can opt for is roulette. Mostly available in American, French, and European versions, roulette is really easy to learn. You need to place a bet on where you think a ball will land on the wheel. While there are some strategies that can improve your odds of winning such as betting on red or even numbers and splitting your bet, the outcome mostly depends on luck so anyone can try this game. You can even try some other variations like
roulette royal, mini-roulette, and multi-wheel roulette.
Craps
You can also give craps a try. This classic game can accommodate up to 20 players at once. You need to place a bet on the outcome of your dice roll and then roll them. The bets you can make are various, which is something that often scares newbies. However, there are also some simple bets you can stick to in the beginning until you learn more about different bets. Plus, you can expect various deals and bonuses when you opt for craps.
Bingo
Yet another game that is available in Canadian online casinos is bingo. If you choose to play this, you will get a ticket with numbers. Then, you wait for the winning numbers to be selected. In case you get all the required numbers in a group or pattern, you got yourself a bingo. This game comes with small buy-ins and jackpots but the low-risk is exactly why so many people find it thrilling.
As you can see, the selection of games in Canadian online casinos is impressive. No matter your skills, you will be able to find a game to have fun.
Three ways online gambling has changed in the past decade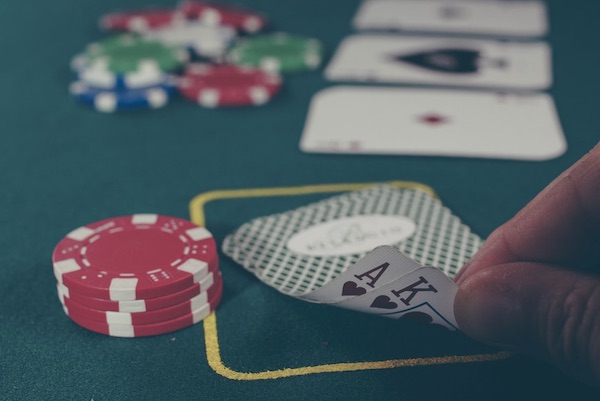 Gambling has existed in various forms for many years. Previously, gambling was an activity associated with the upper class as casinos were expensive and enforced dress codes to gain entry to the casino. Technological advances have seen rapid changes implemented to the gambling industry-in the past decade especially.. Inventions such as the smartphone or the computer have meant accessibility to casino games has become a lot easier and mobile. At the touch of a button, a user can immerse themself in a casino experience through an App or online website.. In the article below, we will take a closer look at how online gambling has changed during the past decade. 
More payment options
When online casinos were introduced to the world for the first time, gamblers weren't offered many payment options. Prior to these advances, it was only possible to pay by credit or debit cards. This has definitely changed throughout this timespan in question. Over the years, gamblers have slowly received more payment options. Payment options can vary depending on your location. For example, Canadian plaºyers now have the option to enjoy interac e-transfer casino Canada;a gaming operator with payment option that has become very popular in Canada in the past few years. Within recent years, many online casinos have also started to introduce cryptocurrencies as a new payment method, and this is a payment method that guarantees a high level of safety and security.
Mobile gambling
Within the past decade gamblers have had more and more opportunities when it comes to mobile gambling. Technology is becoming advanced, and most people are spending more time using their smartphones. Nowadays, it is rare to meet a person who doesn't own a smartphone, and many people have started to implement their smartphones as a bigger part of their everyday lives. The development of advanced mobile technology as well as the increasing adoption of smartphones have paved the way for further development of the mobile gambling industry.
Protection of players
When online gambling was conceived there was very little focus on consumer protection. Since then many countries around the world are concentrating more on regulating gambling services, which gives higher protection to players. The Curaçao eGaming Commission was the first to regulate online gaming, and since then many other commissions have followed in their footsteps. The bigger the online betting industry grew, the more operators were needed to maintain the protection quality of the growing user base. The reason for this is because of the significant amounts of money changing hands in the gambling industry. These regulations positively impact each country's economy due to the increased employment opportunity and taxes taken on the operators..