What CRM System Is Used In Canada?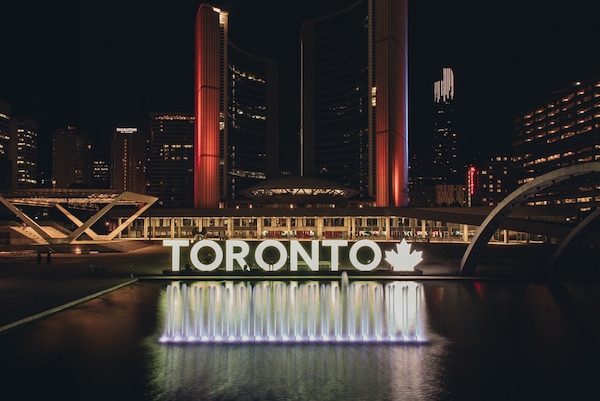 Broadly stated, CRM is an approach used by businesses in the management of communication with potential and current customers. It involves the collection and sufficient analysis of customer data. This is usually carried out to ensure that future communications with customers and prospects are personalized to improve the customer's experience with the business. 
Several businesses in Canada already utilize Creatio CRM in their business operations, especially in revamping their relationships with existing customers and prospects. But what is CRM? This question is still common among businesses that are not yet implementing CRM in Canada and beyond. In this article, we look at the CRM used in Canada and its roles among the industries using the tools. 
What Systems Are Used In Canada?
Some of the CRM systems used in Canada include creatio CRM, salesforce CRM, and Dynamics CRM. 
This is a Software as a service low-code solution that businesses use to manage business processes together with customer relationships. By the year 2020, the Creatio system was made of marketing Creatio with marketing automation tools, sales Creatio; with the sales force automation tools, studio Creatio; low-code platform, and service Creatio, which is used as a help desk software. 
This CRM system is widely used in Canada, and vendors in this category offer cost-effective solutions that support the integration of artificial intelligence into the CRM tools used by their clients to make their marketing, sales, and customer service more predictive, scalable, and proactive. 
Creatio remains a top-ranking leader in three categories of the 2019 CRM Market Leader Awards:
•
CRM for mid-sized companies 
Below are some of the CRM system functions that help in driving business strategies in Canada. 
•
Consolidating Client Data
With creatio CRM, it is much easier for businesses to consolidate all the data and interactions with customers. This data helps organizations personalize their interactions with customers and offer unique services to every client with unique needs. This helps to increase the satisfaction of customers, drive loyalty and improve customer experience.
•
Automation Of Business Processes
Organizations and businesses encounter several repetitive processes and activities in their daily operations. These processes are, however put under human control, making them more expensive and time-consuming. 
Businesses using CRM get access to the automation tools for the automation of both internal and external processes such as data entry, regular campaigns, etc. Employees, therefore, get more time to focus on more important activities and increase their productivity as a result. Automate marketing and sales processes with creatio CRM to increase your ROI. 
While CRM helps organizations to gather relevant customer information, this data helps the employees in designing targeted marketing campaigns. Sales reps can therefore send more relevant messages as well as cross-sell and upsell. 
This kind of marketing also helps the businesses to increase their retention rates, increase sales and revenue. You can install a small business CRM solution to help you advance targeted marketing solutions. 
•
Increased Data Integrity 
CRM helps organizations enhance their data completeness by collecting more information on sales, among other relevant data to sales reps, marketing, and service teams. This helps to close the information gaps available in a business to reduce chances of misunderstanding, poor performance, failed projects, among other shortcomings. 
Salesforce specializes in customer relationship management and helps businesses to track customer interactions with businesses, market to customers, among other services. 
Some of the functions supported by Salesforce CRM include weeding out duplicate leads, Email and Campaign management, opportunity forecasting, Google Apps integration, and Web to Lead support. 
Salesforce is built on the following types of clouds: service cloud, custom cloud, marketing cloud, Salesforce automation, and analytics. 
This is another intelligent business application used by businesses in Canada. It helps organizations to evolve, transform and grow. Besides, they unify CRM and ERP capabilities by offering purpose-built apps for the management of specific business functions. 
Top Five Canadian Online Casinos You Need to Check Out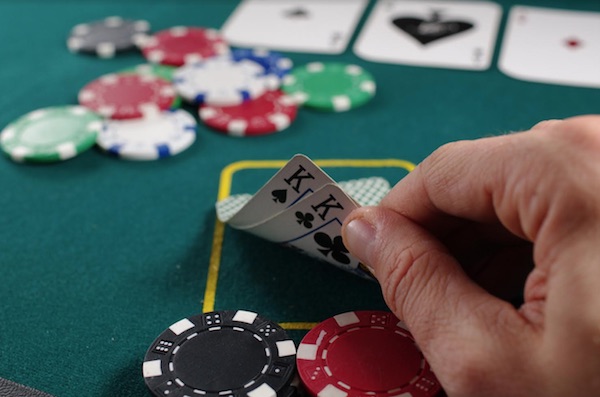 When it comes to selecting a grand online casino, you will find yourself bombarded with options and, frankly, a large percentage of players on the market and not worth your business.
So, how do you go about finding a trustworthy and enjoyable casino in the Canadian market? The truth is, it's not easy. Ideally, you'd locate possible big-name brands that arouse your curiosity and then check out the many online reviews before finally selecting one that works.
In order to help you in your crusade, here are the brands that we feel are most rewarding in the online casino Canada industry. It's worth noting that when selecting the best in the market, you should pay close attention to the following.
● Reputation
● Sign-Up Offers
● Customer Service
● Payment Methods
● Range of Games
These aspects are the main points of interest that online casino users look out for before completing the sign-up process. They should be taken into account before you do likewise.
PlayOJO
These guys are one of the most popular in the business, especially in Canada, and their service is particularly appealing for those who like their casino action via mobile devices. As well as having a ton of games, Play OJO offers excellent welcome bonuses and has a great user interface that will keep you entertained for hours.
Royal Vegas
Royal Vegas is fabulous for slots and table games with over 700 games on offer and great live dealer options. It is perhaps their blackjack games that attract the most attention, with 35 variants and an excellent slick interface.
There are few casinos that have been around as long as Royal Vegas, which launched back in 2000, and the fact that they are still hugely popular goes some way to show you just how compelling and built for purpose their offering truly is.
Spin Galaxy
If you like spin action, then Spin Galaxy is the online casino for you. They have a truly astonishing number of spin games, including traditional favourites and those that are more modern leaning. They also offer some great movie tie-ins as well as other casino game options.
Bodog
Though Bodog is well known for its sports betting platform, its casino site is also top-rated in the Canadian market. Fronted by Rival Gaming and Real Time, Bodog has a very advanced setup, and their site is perhaps the freshest of those on our list. Bodog is keen to reward its loyal customers, offering ongoing promotions as well as solid sign-up offers for new users.
Mansion Casino
Mansion is one of the longest-running players in the casino market, and as such, they are one of the most trustworthy of those available. Powered by Playtech, Mansion's casino site is very state-of-the-art and offers a vast selection of games. They offer a truly 24/7 customer service, which is more than most casinos can claim to have, and we are very impressed by their loyalty program, though be warned that access to this is by invitation only.
Wild TV launches streaming app for hunting enthusiasts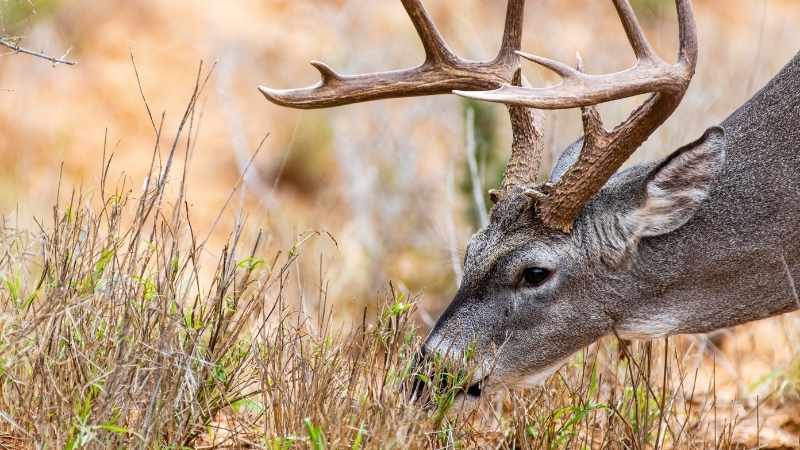 Wild TV launches streaming app for hunting enthusiasts
If you're a hunter, or an enthusiast, this new APP from Edmonton's Wild TV Inc might be the perfect addition to your entertainment options.
Wild Television Network (Wild TV), the number one hunting, fishing, and outdoor lifestyle television channel in Canada, is launching its subscription streaming service, The Wild TV App, to provide its fans in North America access to its trove of hunting content anywhere and anytime.
After running a successful linear TV channel for over two decades, Wild TV expands its services to offer hunting enthusiasts a new way to experience its unparalleled hunting content with The Wild TV App for only $4.99 per month or $39.99 per year.
The Wild TV App will feature shows made by hardcore hunters who share their stories, lessons and experiences from the most exceptional hunting environment globally – the Canadian Wild. It will also include the network's hit shows, including How to Hunt, The Edge, Trapping Inc., Mitchell Payment's Moment of Truth and Non-typical Nation, to name a few.
Ryan Kohler, President of Wild TV Inc., said the Wild TV App would complement their linear television service and help further realize their vision of building the strongest hunting community in the world by promoting excitement, wellness and conservation.
"The launch of The Wild TV App marks the beginning of a new era for us and our fellow Wilders. We know what makes a great hunting entertainment because we eat, sleep and breathe hunting. Every show in The Wild TV App is hand-picked by a hunting expert," he said.
"With The Wild TV App, we also want to bring people closer together and inspire them to get outside to hunt. We want to further strengthen the hunting community by entertaining, sharing knowledge and respecting the ecosystem," Kohler added.
The Wild TV App is available on all Apple and Android devices, Roku devices, Amazon Fire TVs and Fire Sticks, Samsung Smart TVs, LG Smart TVs, and the web www.wildtvplus.ca.
About Wild TV:
The Canadian wilderness has the best hunting in the world and we want you to explore what makes it so great. Wild TV is the only viewing platform for hunting enthusiasts made by hardcore hunters that share stories, lessons, and experiences from the most exceptional hunting environment in the world – The Canadian Wild.
Our shows are made by hunters, for hunters! We know what makes great hunting entertainment because we eat, sleep and breathe hunting. Every show is hand-picked by a hunting expert, who would rather be outside hunting.
We are Wild TV. Contact your local service provider to subscribe to our television channel today. Or click here to purchase the Wild TV APP and get access to exclusive hit hunting TV shows featuring some of the biggest names in the hunting world.