Hazlett Lake may be the greatest opportunity lost for the city of Red Deer
This opinion piece was submitted by Garfield Marks.
In cities around the world, man made lakes have been an economic diversification, city saviour, a tourist destination, and/or heat issue solution. Let us look at examples I found on google.
In 2000, when Jasmin Imamović became mayor of Tuzla, it was a dilapidated, swampy mining settlement short on prospects. Bosnia-Herzegovina's third-largest city had suffered badly in the Bosnian war, and from recessions, low wages and exodus of people since. Solution was a man made lake.
Tuzla's economy has also changed massively. The tourism and service industries are now its biggest sectors – a sharp change of direction for a city previously known for its coal plants and smoke-filled skies.
Other cities are also trying to boost their profile by artificially creating "natural" tourist attractions. The UAE's Palm Jumeirah and The World, some of the world's largest artificial islands, are an extreme example; a rather more considered effort is Barcelona's beach at Barceloneta, created as part of the city's facelift for the 1992 Olympic Games.
The beach, the Catalan capital's largest, is credited with catapulting Barcelona into the top ranks of European travel destinations: the yearly number of visitors staying in hotels in the city rose from 1.7 million in 1990 to 8.9 million in 2017.
Amsterdam has also tried the fake beach approach, incorporating housing.
The Serpentine (also known as the Serpentine River) is a 40-acre (16 ha) recreational lake in Hyde Park, London, England was a venue for the men's and women's triathlon and marathon swimming events in the London 2012 Olympics
In Alberta; Echo Dale, the largest of Medicine Hat's parks, is located a short distance west of .Medicine Hat… The park has two man-made lakes:
Henderson Lake Park is one of Lethbridge's premier parks featuring a 24 hectare man made lake, mature trees and groves, gardens, picnic shelters, and recreational properties.
Red Deer has Hazlett Lake in a prime spot by Hwy 2, great for tourism, 100 acres for recreational activities, 2 miles of shoreline for beaches, locate the Aquatic Centre there and you would have a premier tourist destination and residents could have a staycation..
We would not have to spend millions building a man made lake, we have the real thing.
SO:
Why did the city after discussing with a few members of the Red Deer Naturalists think that leaving such an opportunity dormant, was a good economical idea? Why not make some beaches? Why not develop this tourist attraction possibility? Incorporate the new Aquatic Centre.Why just build housing?
While other cities are investing millions in building artificial lakes, we are building homes to hide our very own natural lake.
A lot of words have been written about our state of affairs in Red Deer. The fall-out from a depressed economy, being in a bust portion of a boom-bust cycle. Talk of diversifying our economy away from our continued reliance on the energy sector. Words are not actions, and it is worrisome. Is it fear or lack of vision that impedes us from following up on the words?
No matter how we dress it up, Red Deer is stagnant with growth at about 1% over 3 years, after population loss. Blame the economy, the stars or any number of reasons but it could have been different. Lethbridge is now more populated than Red Deer and Lethbridge is growing in this economy. Lethbridge invested and is still investing in areas appealing to young families including recreational facilities. Lethbridge has a history of investing in facilities to encourage growth, education and tourism. They turned a man made slough into Henderson Lake Park and has never looked back.
Red Deer has a greater opportunity in having a real natural lake. Will Red Deer build a park? NO, they will plan on houses, and apartment buildings that may never get built, unless we go into a boom portion of the boom-bust cycle. This is the simplistic, easiest and safest plan with a low return on investment. It ignores the high-profile location and possibilities of the lake, but it has less risk. A wall of residences will be built to hide the lake from Hwy 2.
Remember, Hazlett Lake is a natural lake that covers a surface area of 0.45 km2 (0.17 mi2), has an average depth of 3 meters (10 feet). Hazlett Lake has a total shore line of 4 kilometers (2 miles). It is 108.8 acres in size. Located in the north-west sector of Red Deer.
Red Deer has seen mass exodus of population over the years before seeing a very modest growth of about 1% over 3 years. The handling of Hazlett Lake or lack of vision for Hazlett Lake may be an example. How many Red Deer residents drive to Sylvan Lake and pay $10 parking to sit and swim in a lake? We have a lake but we wouldn't think of building a beach anywhere along the 2 mile coastline. Let Red Deer residents drive to Sylvan Lake and spend their money there.
Lethbridge took a man-made slough and created Henderson Lake Park, a highly regarded tourist attraction. We will put a trail around our lake. Red Deer residents can go to Sylvan Lake to go to a beach.
We have several planned neighbourhoods that are sitting undeveloped or unfilled so this residential development they are proposing for Hazlett Lake, may never get built. What is the draw? We are creating new neighbourhoods, faster than we are growing, why?
Why not look at how we can invite growth to fill the empty lots we have now? Every town and city has lots for sale but how many have a lake, a natural lake with 4 kms. of shoreline?
We have an opportunity here with Hazlett Lake to create something, a destination, an attraction, will we let it slip through our fingers? Apparently it may be too late. Thanks city hall.
City releases Annual Financial Report for 2022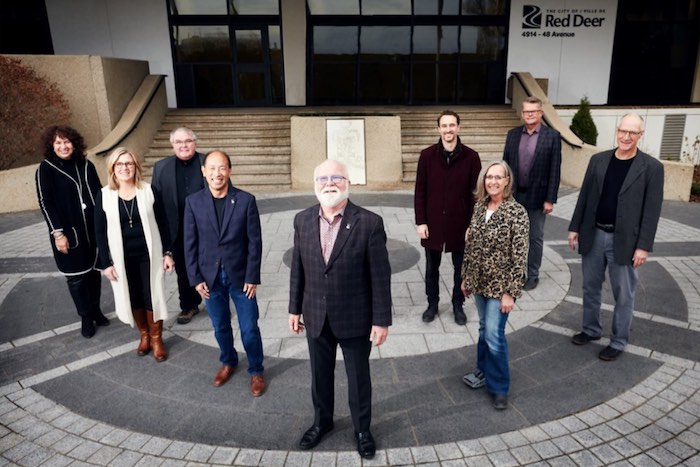 Operating Results
2022 has been an unprecedented year for The City with the economy recovering from the COVID-19 pandemic and the Bank of Canada hiking interest rates to help mitigate rising inflation. These issues, not unique to Red Deer, are posing challenges to The City's current financial strategy.
Total operating revenue has increased by $8.1 million (3%) over last year but fell short of budget by $14.7 million (4%).
User fees and sale of goods went up by $11.9 million due to an increase in service levels after the pandemic in recreation facilities, transit, and utilities. Most of the increase is in land sales.
Unfortunately, the recovery did not return The City's operations to pre-pandemic levels. The expectation of revenue increases in those areas exceeded actual results.
Operating expenses were also heavily impacted. Pandemic recovery as well as higher inflation have contributed to the general increase in expenses over last year in the amount of $20.2 million (5%). These increases come in the form of higher fuel costs in transportation and fleet, higher transmission costs and tariffs for electric light and power, and increased salaries at recreation facilities, transit, as well as ongoing overtime for police and emergency services.
On an object basis, these increases are primarily impacting salaries, contracted services, and materials and supplies expense, offset by the decrease in grants to organizations. The City planned on these costs rising, however, and came within $3.5 million (1%) of budgeted expenses.
Due to lower-than-expected revenue and increasing expenses, The City reported an operating deficit of $43.5 million for the year ended December 31, 2022. This is $11.2 million (35%) over budget of $32.4 million.
Operating deficits can affect The City's ability to fund operations in the future, as it has a direct impact on tax supported reserves. Reserves overall have declined by $21.3 million (11%); $18.7 million of that decrease is the Operating Reserve- Tax Supported (ORTS). The City budgeted a decline (use) of ORTS during 2022 and expected a year-end balance of $17.5 million, however due to the operating deficit, the actual year-end balance is now $8.9 million.
Taken together, tax-supported activities (general government services, protective services, transportation, community services, and recreation, parks, and culture) reported a deficit before capital related revenues of $71.5 million. This is mostly related to depreciation on tangible capital assets which The City does not fund through taxes, but through equity in tangible capital assets. The remaining 25% of the shortfall must be funded through ORTS.
The main areas attributing to the unexpected shortfall in tax supported operations is the RCMP contract and the Kinsmen arena contaminated site accrual as well as lower-than-expected tax-supported revenues, namely investment income, transit, recreation, and fines. These shortfalls are somewhat offset by higher staff vacancies and lower finance charges in transportation and higher community services grants.
Despite this concerning decline in ORTS, self-supported operations are holding steady with no significant change from prior year when taken as a whole. The City expected the use of reserves during the past three years: future budgets will need to improve these key reserves. A revised reserve policy will be forthcoming to Council with a recommended minimum balance for ORTS.
Capital Results
The City's capital expenditures revealed a little less activity compared to last year. This is due to one of the COVID-19 grant programs ending in 2022, leaving the COVID-19 Resilience grant until December 31, 2023. Total capital grant revenue recognized in the year is $46.7 million, which is $8.6 million (23%) more than projected and $1.9 million (5%) more than last year. The City put more emphasis on utilizing grants while they are still available and less on borrowing and capital reserve.
In 2022, total capital expenditures of $105.2 million were financed with 44% capital grants, 33% reserve, 18% debenture borrowing, and 5% developer fees and other external sources.
The capital activities for The City have resulted in an overall annual surplus of $9.7 million, which is much lower than prior year and lower than budgeted. This shows that The City has become increasingly dependent on capital grants to grow its accumulated surplus. However, it is important to note that all of this surplus is used to purchase tangible capital assets and is not available for operations.
Financial Position
The statement of financial position tells its own story. Both financial assets and liabilities declined over last year. Municipal Sustainability Initiative (MSI) and Canada Community Building Fund (CCBF) advances for 2022 have fallen by roughly half. Although, this did not change the amount of grant revenue reported in 2022, it did reduce both government transfers receivable and deferred government transfers. This indicates potential declines in capital grant revenue reported in the future, especially as the COVID-19 Resilience grant comes to an end.
Because the decrease in financial assets exceeded the decrease in liabilities, the net debt has increased by $21.2 million (20%) from prior year.
Impacts from COVID-19 recovery and rising costs are reflected in The City's financial position as well. Lower capital expenditures in 2022 have freed up more cash flows to invest in short term deposits to take advantage of the higher interest rates. Losses on sale of long-term investment has also occurred, resulting in lower investment earnings recognized as short term interest is allocated to The City's various deferred revenue balances.
The market value of The City's investments fell over 6% to the investment cost, the largest decline in recent memory. Actual investment losses are not realized unless the investments are sold. Management believes that these declines are temporary as interest rates stabilize and the bond market adjusts to a higher interest rate environment.
Debt Limit
The City's investment portfolio is not the only area affected by a higher interest rate environment. The cost of new borrowing will increase into the foreseeable future. Though, The City has reported no substantial increase in finance charges for 2022, the debt servicing limit is more forward looking. Despite higher revenues resulting in higher debt service limit of $89 million, total debt servicing costs have risen at a higher rate, resulting in an increase in debt service limit to 37%, up from 36%. This is largely due to full years' worth of payments on the $19 million debenture issued September 2021 for The Westerner Exposition Association. Although a 1% increase is not a cause for concern on its own, it is important to note that, going forward, the more expensive new debt becomes, the higher the debt servicing limit will grow relative to the debt limit.
This is illustrated by The City's debit limit decreasing even though debt servicing increased. The debt limit percentage is now at 56%, down from 58% due to higher revenues and long-term debt remaining relatively unchanged.
In Summary
With no changes to service levels, no increases to property taxes combined with increased costs during the past three years has culminated in The City relying heavily on operating reserves, specifically the ORTS. This is a trend The City must improve upon in the upcoming years.
While The ORTS is an area of concern, other indicators do provide a positive picture. Utility operations remain stable and well managed, the use of debt has leveled off, and the investments made to our assets are strong. Administration has more control over costs, which are managed well, and less control over revenues, which have not achieved our planned levels.
The task before us is to maintain what we are doing right and to improve upon our key reserve balances. The City's future budgets are moving away from a reliance on reserves as a funding source and plan to update the reserve policy to prop up reserve balances. Our next two years will also see the City develop a Long Term Financial Plan and an overall values based service level review.
Respectfully submitted,
Ray MacIntosh, MBA, CPA, CGA Chief Financial Officer
May 1, 2023
(a) Salary includes regular base pay, overtime, lump sum payments, gross honoraria, and any other direct cash remuneration. The City does not pay bonuses to employees.
(b) Employer's share of all employee benefits and contributions or payments made on behalf of employees including pension, health care, dental coverage, group life insurance, long and short- term disability plans, professional memberships, tuition, and car allowance. Benefits and allowances also include supplementary employee retirement plan payments and moving and relocation allowances.
(c) Benefits for City Councillors include accidental death and dismemberment, group life, health care, dental coverage, registered savings plan, internet and phone allowances, transit, and Canada Pension Plan.
(d) Included in benefits for the City Manager is a lump sum payout from the Muni SERP retirement plan in the amount of $133 in 2022.
Red Deer Archives launches Advocate photograph collection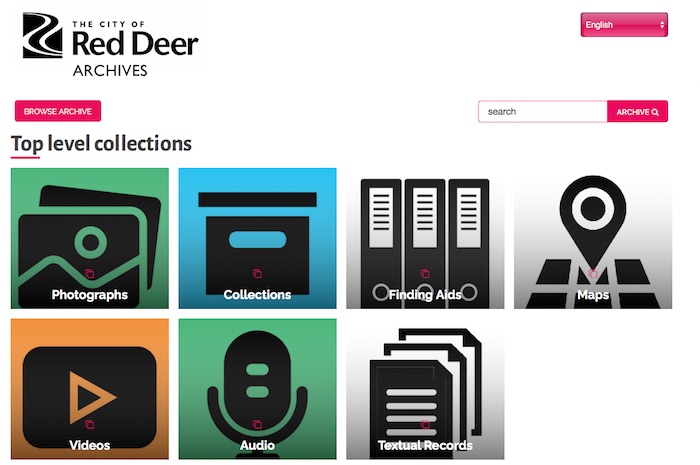 Red Deerians and historical researchers are invited to browse photographs from the Red Deer Advocate via a new digital archives collection that launched Tuesday, June 6.
The Red Deer Advocate Collection includes images that were taken as part of the outlet's news coverage between the 1960s and 1990s, some of which were never published. Due to copyright restrictions, these photographs had been limited to in-house searching for Red Deer Archives staff since 1999.

"These photographs have been a great resource tucked away inside the Red Deer Advocate's collection for many years," said Jillian Staniec, Archives Coordinator. "It's wonderful to now have the permission from Red Deer Advocate and BlackPress Media to share them with the public."

Over 1,000 images have already been added to the online Red Deer Advocate Collection, which can be viewed at https://reddeer.access.preservica.com/. The physical collection contains over 40,000 photographs of Red Deer's history and is available in-house for anyone to search and access.

"The Red Deer Advocate has a long and storied history in our community. We are thrilled and grateful that The City of Red Deer and Red Deer Archives has been able digitize hundreds of photographs from our publication, which will help citizens enjoy a trip down memory lane and reconnect with historical events" added Byron Hackett, Managing Editor of the Red Deer Advocate.

As work continues to upload the entire collection online, thousands of images have yet to be listed and digitized; the online collection will continue to grow over the coming years. Researchers are encouraged to contact the Red Deer Archives for assistance if they do not find the images they are looking for while browsing the digital collection.

Red Deer Archives welcomes anyone with historical photos or videos related to Red Deer and area to consider donating these items to the community's collection. For more information, please visit reddeer.ca/archives.