Glencore-Teck deal reveals the irony of coal: Profitable and vital, yet endlessly shunned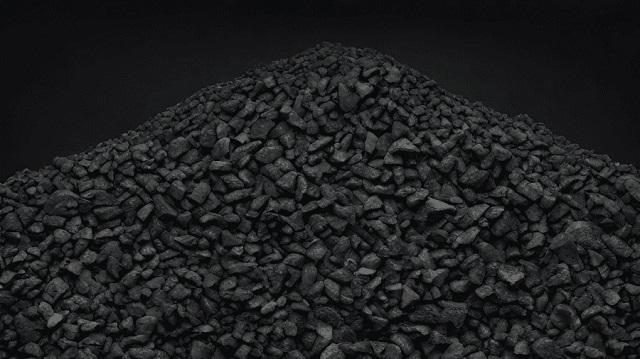 By Heather Exner-Pirot
Coal is not going anywhere, and while some countries will benefit, Canada will not be among them
In many ways, the US$8.9-billion deal Glencore has struck for Teck Resources' coal assets represents an elegant split that plays to each company's strengths.
Teck, the Canadian miner, can now focus on its core base metals business, in particular copper, as it bets on strong returns in the years to come. Swiss commodities giant Glencore can build up its coal empire, adding the steelmaking coal assets to its vast thermal coal trade.
But the deal also reveals how coal has its own set of rules. Despite how profitable and strategic Teck's coal resources are, they will soon come under foreign control. It is hard to imagine this unfolding the same way for any other commodity.
Coal is an essential, ubiquitous material. It is the workhorse of the global power sector, accounting for more than a third of global electricity generation. And it is indispensable in steelmaking. The burning of coke, a coal-based fuel, produces the carbon monoxide needed to convert iron ore into a liquid, alongside high temperatures. The majority of steel in the world is made with coking coal, also known as metallurgical coal.
Owing to its carbon intensity, it has a terrible reputation. Investors and shareholders, not to mention Western governments, shun it. Teck's intention to spin off its coal business is linked to shareholder desires to see a decoupling of its metals and coal businesses out of environmental concerns, which have weighed on its valuation. Even as it pursues Teck's coal assets, Glencore is doing the same; it plans to separate its metals and coal businesses within two years and sought Teck's premium steelmaking coal to make its other coal holdings more palatable.
But shareholder distaste for coal is increasingly divorced from its economics. Coal is still highly profitable. Last year witnessed high prices and record demand, in part owing to the fallout from the Russian invasion of Ukraine. Both Teck and Glencore benefited greatly. Teck earned record profits of $4.9-billion, with coal accounting for 75 per cent of that. Glencore's core profit rose 60 per cent to a record US$34.1-billion, more than half of which came from coal production.
Teck's steelmaking coal assets in B.C.'s Elk Valley are world-class – high-quality, with decades of reserves and a low carbon intensity relative to other deposits. Glencore's deal for them will see it partnering with Japan's Nippon Steel and South Korea's PISCO, who will take minority stakes. The fact that the deal includes two of the world's biggest steel producers is evidence that these coal assets have long-term customers. This deal is not about Teck unloading a bad asset; it is about removing the ESG noose around its neck.
That's poor justification for letting such vital assets end up in foreign hands. Yet the federal government will likely let the deal happen.
Federal scrutiny of foreign investment and takeovers in our domestic mining sector has grown of late, as the need for friendly sources of critical minerals grows. As The Globe and Mail reported last month, Canadian firms have mainly been the targets, rather than pursuers, of acquisitions in the sector in the past decade. Canada has toughened the Investment Canada Act as a result.
While the Teck-Glencore deal will raise similar concerns, it has been designed to skirt them. Teck's news release could have been written by Ottawa. It aligns with the federal government's recent Critical Minerals Strategy and commits to remaining a Canadian-based miner focused on "future-oriented metals," "an electric vehicle battery recycling facility" and support for "junior Canadian mining and exploration companies." It also preserves B.C.'s coal mining jobs and revenues.
There's a parallel universe where a G7 country protects its most exquisite metallurgical coal deposit, required to produce a critical material for any advanced economy, energy system or military. That introduces policy to reshore and build up its domestic steel industry in an era of growing geopolitical turbulence.
The world in 2023 is not this place. And Canada is not that G7 country. Indeed, the world view of the current federal and B.C. governments sees the decline of coal as both imminent and necessary. There is no way they will make the argument that the material is a strategic resource that must remain under Canadian ownership.
But coal is not going anywhere. Some countries will benefit, economically and strategically, from controlling it. Canada will not be among them.
Heather Exner-Pirot is the director of energy, natural resources and environment at the Macdonald-Laurier Institute.
Premier Smith reacts to Liberal Government's announcement on new methane reduction targets at COP 28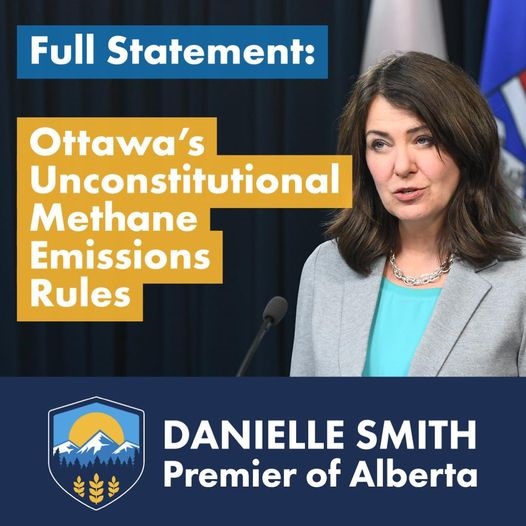 Federal methane emissions targets: Joint statement
"Once again, the federal government is setting unrealistic targets and timelines. Infrastructure can only be updated as quickly as technology allows. For example, Alberta will not accept nor impose a total ban on flaring at this time, as it is a critical health and safety practice during production. Any regulation that completely prohibits this is putting lives at risk"
Premier Danielle Smith and Minister of Environment and Protected Areas Rebecca Schulz issued the following statement on the federal government's proposed methane emissions regulations:
"The federal government has unilaterally established new methane emissions rules and targets to help win international headlines. Instead of building on Alberta's award-winning approach, Ottawa wants to replace it with costly, dangerous and unconstitutional new federal regulations that won't benefit anyone beyond Environment and Climate Change Minister Steven Guilbeault's post-office career.
"Managing emissions from Alberta's oil and gas industry is our constitutional right and responsibility, not Ottawa's, and we are getting the job done. Using a province-led approach, Alberta has already reduced methane emissions from the oil and gas sector by 45 per cent – hitting our target three years early – and we're just getting started.
"Meanwhile, not only is it illegal for Ottawa to attempt to regulate our industries in this manner, Ottawa also hasn't even hit one of its past arbitrary and unscientific emissions targets largely because it has little to no credible expertise regulating the natural resource, agricultural and other industry sectors in this space.
"Ottawa could have helped us keep reducing emissions with joint incentive programs in line with Alberta's Emissions Reduction and Energy Development Plan. It could have listened to the Supreme Court's declaration that the Impact Assessment Act was unconstitutional and abandoned this kind of arrogant and ineffective scheme. Instead, these new regulations threaten our successful province-led approach and impede good work that's already underway.
"Once again, the federal government is setting unrealistic targets and timelines. Infrastructure can only be updated as quickly as technology allows. For example, Alberta will not accept nor impose a total ban on flaring at this time, as it is a critical health and safety practice during production. Any regulation that completely prohibits this is putting lives at risk. A total ban would also be costly, resulting in shut-ins and loss of production.
"This approach will also cost tens of billions in infrastructure upgrades, yet Ottawa has provided virtually no financial support to do so. Thousands of Albertans could be put out of work in the coming years due to these costly regulations. A federal government willing to invest $37.7 billion into just three battery plants in Ontario and Quebec cannot credibly refuse to provide tax credits and financial incentives for producers in Alberta and Saskatchewan to assist with achieving a carbon-neutral economy by 2050.
"For years, Alberta, not Ottawa, has done the hard work and achieved results. We strongly support reducing methane emissions and have invested tens of millions into developing these technologies. Minister Guilbeault must work with us, and not against us, to keep cutting methane emissions and charting a course for carbon neutrality by 2050.
"Given the unconstitutional nature of this latest federal intrusion into our provincial jurisdiction, our government will use every tool at our disposal to ensure these absurd federal regulations are never implemented in our province."
Alberta's Methane Target Reached Early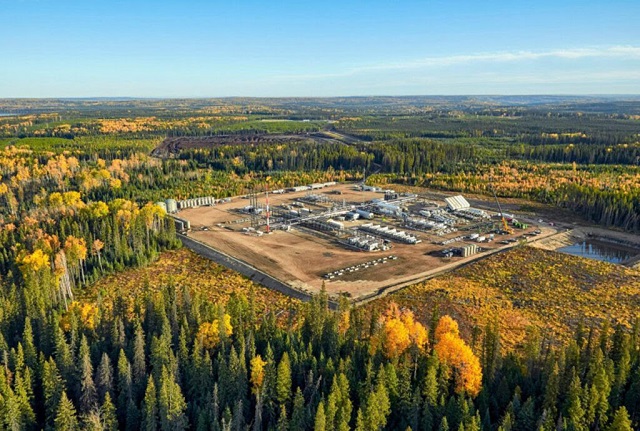 Gas processing plant in northwest Alberta, courtesy of EnergyNow
Courtesy of ENERGYminute
See more articles and infographics from ENERGYminute HERE
---
In a pat-yourself-on-the-back moment, Alberta's oil and gas industry successfully achieved a 45 percent reduction in methane emissions, surpassing the province's mandated target ahead of schedule.
Background: Alberta was the first province in Canada to commit to a 45 percent reduction in methane emissions from the oil and gas sector by 2025, based on 2014 levels. Spoiler alert: Alberta achieved its methane mission three years early.
Their targeted approach to reducing methane emissions from flaring, venting and fugitives has become an example globally, earning national and international awards for its effectiveness and cost-efficiency.
Alberta strong: The government credited the early success to close collaboration with the industry, implementing early action programs such as carbon offsets, tough regulations for all facilities, and enhanced leak detection and repair methods.
Minister of Environment Rebecca Schulz highlighted that this made-in-Alberta approach not only achieved the goal three years ahead of schedule but also resulted in roughly $600 million in savings for the industry compared to the proposed federal program.
Getting the job done: Alberta allocated $57 million from the Technology Innovation and Emissions Reduction fund for methane emissions programs, including:
$25 million in rebates to companies adopting emissions reduction equipment.
$17 million supporting alternatives to detecting and quantifying emissions.
$15 million to help small- and medium-sized operators assess methane reduction opportunities.
Overall, the initiatives eliminated 16.6 million tonnes of carbon dioxide equivalent from the atmosphere.
Looking ahead: Alberta is committed to building on this momentum and collaborating with industry experts to determine the next steps in their emissions reduction journey, aligning with the goal of carbon neutrality by 2050.