Get Ready for Rodeo, Untamed! CFR 46 just 1 day away!!
From Red Deer & District Chamber of Commerce
Are you ready? We are just one day away from the kick off of the 46th Canadian Finals Rodeo at Westerner Park! As a Rodeo Insider, you'll be in-the-know all week long with event reminders & performance recaps hitting your inbox daily.

With just one day to shine up your boots, put the final touches on your theme day outfits, and plan your schedule accordingly – we're excited to give you some key pieces of information before you buckle in for a week long celebration of the cowboy lifestyle!
Limited edition pins


Introducing our brand new CFR 46 collectable pins! With over 15 pins to collect during the week (that's a total of 8 CFR event pins + 7 sponsor pins), we are thrilled to be bringing the pin trading tradtion back for our rodeo fans.Select pins will be available on-site each day in extremely limited quantities! Keep an eye on our Facebook, Instagram and Twitter, and follow the hashtag #CFR46 to see where you can collect your pins each day.
Limited edition coozies


Keep your drinks cold with our new limited edition beer coozies! Shaped like a boot and bearing the CFR 46 crest, we'll be giving them out at the Trade Show Pop-Up Café with the purchase of your beverage each day, until supplies last.
Pre-rodeo parties


Join us Tuesday to Saturday from 4 – 6:30 pm in the Parkland Pavilion for a
pre-performance wind-up party. Grab a cold one (or two), get decked out in our theme day swag, kick up your heels next to friends and take in the previous night's performance highlights on our big screens!
Fill Your Boots
At the Canadian Finals Rodeo, we are focused on giving back wherever we can, and this year we need your help! We've partnered with The Mustard Seed to wrap up #Socktober the best way we know how.
Do your part by donating a pair of new, unused socks as part of CFR's new#FillYourBoots initiative!
Branded socks, courtesy of Lammles, will also be available for purchase on-site at the Official CFR Merchandise Shop within the CFR Trade Show. Help us ensure the comfort of our community's most vulnerable this winter! For more information and donation details, click here.
Drink tickets


To help ensure your experience is a smooth one, we've created a drink ticket system that allows you to travel through CFR's venues with your beer in tow! All bars on-site (excluding the Trade Show Cafe & Daily Buffetts) will require drink tickets for the purchase of alcoholic beverages.Drink tickets can be purchased using cash or card, and are valid from October 29 through to November 3 – so you can re-use them the next day!
Parking passes


Weekly parking passes allow you to come and go each day and are available for $56. Parking passes can be purchased until October 28 at the Tickets Alberta Box Office, or at the gate during CFR.Single day parking with one-time entry will be available at the gate for $10.
Click the banner above to learn more about our daily Lunch & Dinner Buffets!
We can't wait to celebrate with you next week at the 46th edition of the Canadian Finals Rodeo.
See y'all soon!
How high will you go? Netflix price hike renews questions for streaming subscribers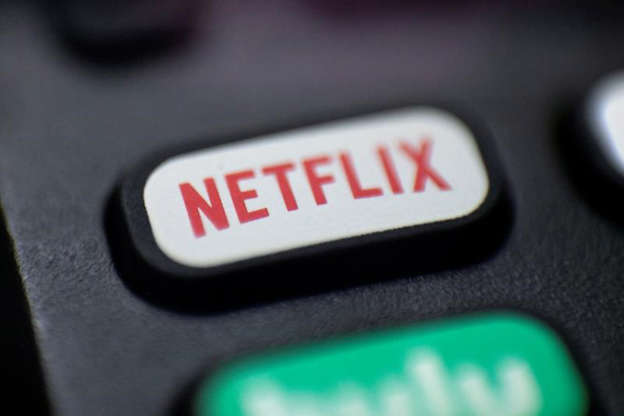 TORONTO — Another year, another Netflix price increase.
At least that's how it might feel for Canadians after the streaming giant announced last week it's once again inching up the cost of its most popular subscription packages by a dollar or two per month.
On Friday, Netflix said the price of its standard plan, which includes high-definition video and two simultaneous streams, will rise $1.50 to $16.49 per month, while the premium package, with Ultra HD access and four streams, is going up by $2 to $20.99.
The basic plan with standard definition video remains unchanged at $9.99.
While Netflix isn't the only streaming giant to hike prices, it's done so the most frequently, which leads London, Ont.-based analyst Carmi Levy to wonder if the company is testing how much more it can charge.
"The era of cheap streaming is drawing to an end," he said.
"We can expect to see continued behaviour like this – small, fairly frequent increases – as Netflix tries to feel out in an experimental manner just how much resistance consumers have to price increases."
Netflix last raised its Canadian prices in October 2020, boosting the standard plan by $1 and the premium plan by $2. However, subscribers felt an extra pinch last year when the company added GST or HST charges to its bills on Canada Day.
Price increases are becoming more of a regular feature at Netflix as it spends on more lavish TV and film projects, particularly for the international market where it sees room for growth. The company is also investing in mobile games production in hopes of hooking viewers to more interactive entertainment.
Other streaming companies have jacked up prices during the pandemic, too.
Disney Plus added another $3 to customers' bills last year as it introduced more programming for grown-ups through a section of the service dubbed Star, while Bell Media's Crave divided its packages differently to introduce a $9.99 mobile-only option or $19.99 streaming on any device.
Levy suggested no matter which platform boosts its price, the move itself is bound to have ripple effects across all services.
"Consumers are going to be looking at their streaming budgets and asking themselves why they've committed to more than one service," he said.
For years, analysts have suggested that most households would bear the costs of up to three streaming platforms. And in the early months of the COVID-19 pandemic, streaming emerged as an ideal lockdown entertainment option leading more people to sign up.
However, a recent Bank of Canada survey found consumers appeared more concerned about inflation now than at any other time in the pandemic, which could tighten discretionary spending on non-essential items such as streaming packages which can be cancelled with the click of a button.
Richard Lachman, an associate professor at Ryerson University who studies digital content, said each dollar added to monthly bills pushes streaming companies closer to pricing themselves out of some households.
"These costs of what are now basic services are higher than you used to pay just for a cable bill," Lachman said.
"You're paying for high-speed internet that's fast enough for the kids to be on school, and for you to be on meetings … plus your cellphone bill … so I think we're going to hit some limits."
If any of the streaming giants is sheltered from penny-pinching consumers, it's almost certainly Netflix, suggested Kaan Yigit, a technology analyst at Solutions Research Group.
In July 2020, his company asked 900 Canadians who have used Netflix if they would recommend it to others. The response was an overwhelming 88 per cent "recommend" score with 65 per cent saying they were "very likely" to recommend.
"I've been in the research business for 25 years, and those are as high of numbers as I've ever seen," Yigit said.
He added: "Will they come to a point where (higher costs) is going to begin to make a difference? It could happen, but right now is not the time."
Netflix is set to report its year-end financial results Thursday, which could yield clues to how loyal its base is as the pandemic drags on.
While the company projects it will end 2021 with about 18.4 million new global subscribers, that's not even half the spike seen in 2020 when more than 37 million newcomers joined.
Lachman said he's hearing more viewers talk about "fine-tuning" how they subscribe to Netflix, Apple TV and Amazon Prime Video, meaning they sign up for a service, binge the shows they want and then cancel.
"The push towards subscription models was to make us forget how much we're paying and just count on it, like a utility," he added.
But with every email notifying subscribers of a price increase, "it reminds us to double check how much we're paying."
This report by The Canadian Press was first published Jan. 18, 2022.
David Friend, The Canadian Press
6 Netflix Original Movies filmed in Canada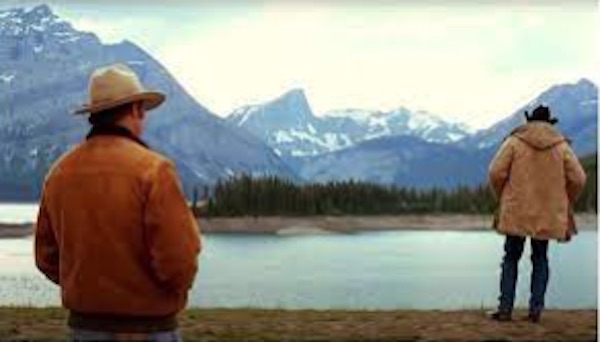 Canada is widely recognized as one of the most beautiful countries in the world. With so many natural beauty backdrops, American film makers are shooting some of the most popular Netflix movies here. In fact it just might be that some of your favourite movies are filmed in Canada.
In this article, we will discuss original Netflix movies that are filmed in Canada. Also, we will tell you how you can access these US Netflix films wherever you are.
The Incredible Hulk
Directed by Louis Leterrier, The Incredible Hulk is an early and thoroughly enjoyable Marvel movie which features the amazing actor, Edward Norton as the titular force of nature, and Bruce Banner's alter ego. Don't let the mediocre reviews fool you, The Incredible Hulk is a much watch movie. The acting is spot on and this is something all members of the family would enjoy to watch.
October Faction
Based on reviews; October Faction, a series about people hunting monsters, lacks in almost all aspects from storytelling to plot. However, we see that this show has managed to garner a following who are still waiting for its season 2. The Story of October Faction has many rooms for improvement, from developing story lines for the main characters to adding some more action. If only more monster hunting was added to the film, it would be a great turning point for this film.
Chilling Adventures of Sabrina (Part 3)
Chilling Adventures of Sabrina Season 3 is directed by Rob Seidenglanz, Alex Pillai, Kevin Rodney Sullivan, Craig William Macneill, Viet Nguyen, Jeff Woolnough and was one of the most anticipated Netflix Series of 2020. The minds behind this film set out to ensure there are no boring moments. What makes the show interesting is both Sabrina's power and her resistance to evil which comes from her goodness and her love for her friends and aunties. Despite being a witch, she remained a good and morally upright person. This might be the reason why everyone is excited for season 4.
Inception
Directed and written by Christopher Nolan, Inception has received numerous incredible reviews. Inception was filmed in Calgary where Leo De Carpio spent some time while filming this Netflix Film. Inception is known to be one of the best films of the century, receiving a rating of 87%. Nominated for eight Oscars, including Best Picture and Best Original Screenplay this film is superbly created and packed with action. Inception is unique in its complex portrayal of a hypnotizing vista of dreams within other dreams.
To All the Boys: P.S. I Still Love You
This Netflix original film directed by Michael Fimognari has received good reviews and ratings so far. It is the most highly anticipated Netflix film of this year for romance. This movie was filmed in Vancouver Aquarium, Queen Elizabeth Park and in surrounding areas..
Fractured
Directed by Brad Anderson, Fractured has received several good reviews from both critics and viewers. This thriller is very well created and executed, supported by amazing acting performances. The story revolves around the aftermath of a terrible accident. When Ray Monroe rushes his daughter and wife to a busy hospital, they seemingly dissappear. Tension builds throughout as Ray searches frantically in an effort to save his family.
Conclusion
The success of Netflix films isn't only about great stories and plots, locations are carefully chosen because they are also critical. Of course choosing the right film depends on your taste and the genre you like to watch. But, we hope that we have given you a little bit of a push to try to spend some time with these Netflix original films.
Quick Steps to access US Netflix in Canada
We understand that if you are outside the US, you might not have access to US Netflix content. However, you can easily access the US Netflix by using any of the premium VPNs available. To access US Netflix in Canada, simply follow these steps:
1. Choose and look for any VPN provider on the internet that suits your needs. There are a lot of available VPN tools you can use to bypass geo-blocks. Just make sure to choose the one that offers fastest video streaming to avoid inconveniences.
2. Once you have secured a premium VPN account, log in and choose any US server from the location list.
3. Lastly, watch the best movies on Netflix Canada or the US. 6 Netflix Films That Are Filmed in Canada