Freedom Convoy Diary – How a young Central Alberta family found themselves in Ottawa protesting mandates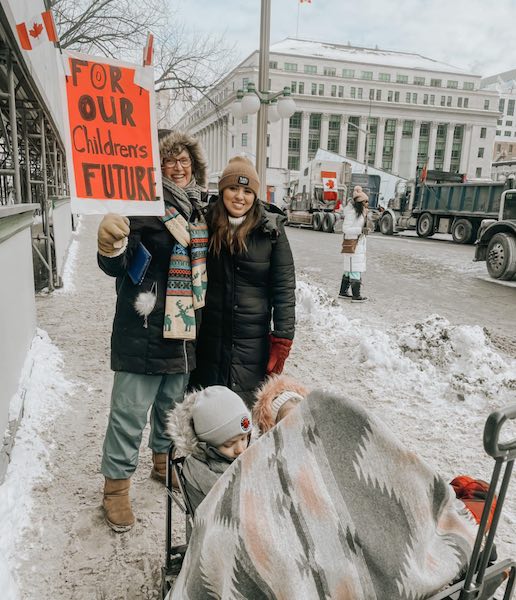 When Cody Borek refers to "the road" he isn't typically thinking about the highway. For Cody and his wife Evalena, "the road" usually means Main Street in Settler, or Lakeshore Drive at Sylvan Lake. That's because the Boreks are not truckers. Cody and Evalena run a couple of unique small businesses in Central Alberta. Sweet Home on Main Street in Settler is a ladies boutique and clothing store. They sell locally crafted vendor items. There's even a cafe with on-site baking. Sweet Home on the Lake at Sylvan Lake is the same type of operation, charming, homey, even trendy. Certainly not the kind of place that comes to mind when you think of people who might drive across the country in support of something called the Freedom Convoy.
But before you make your judgement (I know.. you already have) just hear the Borek's out a bit. Maybe you'll understand why they so desperately want to do anything they can to end this two year stretch of restrictions and division. Maybe you'll understand why they loaded up their 3 children under 5 for a cross country trip promising as much risk as adventure. Cody knows there's a price to pay. So far about a thousand people have 'unfollowed' them on social media. Some have even returned items to their store because of their stance. That opposition just proves the incredibly sad state of affairs the Boreks are so desperate to leave behind.
Cody and Evalena bought their businesses in 2018. For more than half of the time they've owned the stores, they've had to juggle covid restrictions on top of all the other challenges new business owners face. Days ago, their neighbouring cafe owner came over to tell them he can't do it anymore. He closed on the last day of January. One more piece of data. Another business done in by pandemic restrictions. For their part, the Boreks feel terribly uncomfortable asking customers for health information. They know it's a small price to pay for protection, but they feel like it's becoming a permanent problem and they know it's leaving some people on the outside.
They've also been raising three children. For more than half their young lives, those children have not seen the smiling faces or enjoyed a 'high-five' with the people they come into contact with. The youngest doesn't know that world even exists. Cody and Evalena aren't sure exactly what that will mean to the way their children think about the world and community, and 'others', but they know they don't like it. Then there's the other end of the family. The Boreks lost a grandfather in the midst of covid. Like so many Canadians, they know the tragic heartbreak of not being there when someone they love dies, alone. Their last contact with grandpa, was through a window.
In the end, the Boreks don't see this ending. The cycle of covid waves has the world heading in a direction they do not want their kids to grow up in. That's why they decided even though they aren't truckers, they wanted to join the Freedom Convoy. As of Tuesday, they're still in Ottawa. Here's a diary, tracking that trip, written by Cody Borek, and posted to his facebook page. We have exerts and photos here posted with Cody's permission.
---
January 25 – Leaving Stettler for Ottawa
This morning our family starts our drive to Ottawa
The last 2 years have been some of the most mentally challenging of our life.
Family and friends have battled depression, business closures, jobs lost and there have been enough tears shed.
We do understand the first rule of business is to not get involved with politics. But we truly feel that this is so much more then that. Our 3 kids under 5 don't know or hardly remember a life where strangers don't wear masks. A life where you greet your neighbors and fellow community members with a smile.
We are taking this journey with our kids because it gives us hope
. Seeing so much of our country come together brings tears to my eye.
Some of you will strongly disagree with us taking this journey and making this stance. We can respect that, but it is something that we needed to do.
January 27 – Why we're doing this
What would cause somebody to pack up their young family, risk everything they have worked for and drive 36 hours in the middle of a Canadian winter?
Severe discontentment and HOPE.
Instead of attacking our character and assuming we must be white supremacists or terrorists wanting to break up our country, I ask you to think deeper. Try to understand the why, and look to all of the people you know and love that are in support of this movement.
I know some of you truly believe what we are doing is wrong, but then you notice friends that you deeply respect in support of this journey. Have an open conversation with them.
There is so much hurt in my family, community, and country. If we want this to end we need to love our neighbours again.
This is not a fringe group of people making this stand, sure there could be some, but I honestly believe this is the silent and becoming less silent majority.
It is not an easy decision to drive across Canada to make a stand. For the tens of thousands that are doing it not only is it a massive financial challenge. They are also risking their safety on the roads, they are risking the unknown of what happens when we arrive to Ottawa and all the rumours of the military. They are risking members of their community trying to "cancel" them and their character without true understanding.
If I felt our future was going to soon be back to normal, or these government restrictions made a lick of sense I would not have joined the journey.
I complain too much, and have seen too much hurt in my wife, mom, kids, sister, family, team members, and friends to not try to do something about it. This movement has potential, and I hope you join in any way you can. At the very least to make a stand.
It was possible for me to join. I had a duty to do so. I know millions more would be by our side if they had the ability. Thank you for your support, I am not just here for my family, but for all of you who wish you could be here. To those who wish us ill, please seek to understand.
January 28 – On the road with the Freedom Convoy
This convoy is the most incredible thing I have ever witnessed. Beyond what you could imagine.
We just rolled into North Bay, just a few hours from Ottawa and I want to share some of the experiences.
EVERY single community entrance, EVERY gas station, EVERY road side diner is crowded with supporters cheering us on. They have the flags flying, cars honking, kids waving and ladies cheering. Workers in coveralls are stopped along every road.
The support in Ontario has been much more then we anticipated. Gas stations giving free drinks and discounted gas. Restraunts advertising free food. Business owners along the way offering cash for the journey. Groups handing out windshield washer fluid and bagged lunches.
We broke off from the main West Convoy at White River last night as they closed the road to Sault Ste Marie around Superior Lake. We were nervous they wouldn't open it back up so we headed North.
We then learned there wasn't just one convoy, but downloading the truckers app on Zello, we realized there are at least a half dozen coming from all over Canada and USA.
When we are in the convoy there are semis, trucks and cars as far as you can see in front and behind. And I believe we were in one of the smaller groups.
Each community you see an overwhelming amount of vehicles on route with flags flying and license plates from every province.
It's truly humbling to be apart of.
Thank you for your support.
This needed to happen.
January 28 – Canadians come out in support
January 29 – Moved to tears
They say grown men don't cry. This journey has made that not possible. Thousands upon thousands of people lined the roads sending us off to Ottawa.
People of every age, and background. You could see and sense so much hope.
Slowly rolling by making eye contact with some of the fathers at the side of the road. They would have tears in there eyes and just give you that head nod. I know we are on the right side of this movement. It needs to happen. Many of these mandates simply don't make sense and they need to end.
It hasn't been possible for us to get a true sense of how many people are in these convoys. But I am telling you the people lining the streets, parking lots and overpasses of every town are beyond words.
We are receiving much more love then hate. But there needs to be a conversation and understanding. Name calling and attacks just divide us further. I took this journey, because I have seen too much pain in my family, friends, team members, and business community. My 3 kids under 5 don't know or remember a world without masks and keeping your distance from your neighbours. I would rather close my business then tell my team they can't work for us unless they are vaccinated and boosted. I can't be convinced that should be the new normal. It's been 2 years of "almost over", just this one more hurdle. I don't believe the hurdles will ever stop unless we stop jumping.
Do you have a "why" you support this movement? Maybe if we fill the news feeds seeking to share why we feel the way we do instead of attacks, it may shift more and more people to understanding. The politicians need to shift with public opinion, and I don't think the silent majority have been clear enough.
January 30 – Eyewitness report from Parliament Hill
This is what I am seeing on the ground.
I believe this to be one of if not the largest protest in Canadian history, yet not a single arrest has been made and no violence documented. That is incredible and a statement.
The Terry Fox statue should not have been used as a political symbol. People should not be holding Nazi or swastika flags. That is 100% in agreement from all. Those who disagree with the movement that have happened latch on to it and say that's what we are about.
The truth is those flags didn't last long. Large groups of people peacefully asked them to remove them immediately when they are seen.
If you don't believe there are a few agitators here trying to provoke violence to discredit this whole movement you are wrong. I have already experienced them. I believe those with these signs are doing the same.
I loved the analogy from Pierre Poilievre the other day, and am going to spin it a little different. When someone in my home town of Stettler commits a felony. I don't believe my community to be bad. That individual needs to answer for the felony he commited. Not my entire town.
Just like here. You have hundreds of thousands of people. Yet those who oppose what we are doing latch on to what one or two individuals do, then label us all as extreme disrespectful people, just to gratify the belief they have.
I challenge you to use your logic. Don't drive the country apart further by name calling. Messages we receive saying we are disgusting or awful parents are quite annoying, though I don't take them to heart. I just know you don't yet understand why we are here.
I hope the scale of this should help you to continue to question the narrative the media and politicians are pushing. I truly hope one day we can shake hands and come to an understanding.
January 30 – The media narrative vs my lived experience
This is why traditional media is going extinct. Social media is exposing the narrative. Trudeau says only a small fringe support this movement. The media is following the script and mostly showing the "fringe".
If they can manipulate the media, they can manipulate the narrative.
I have been receiving many messages about all the Swastika's or inappropriate signs and they are asking me to tell them the truth of what I see. Another question is how many trucks are here.
Firstly, I challenge you to go through photos showing hundreds of people. I don't think it will be very often you come across 1 or 2 inappropriate signs. When they do pop up, you better believe those who oppose this are going to snap a picture before others ask them to put them away.
Secondly, there are streets of trucks visible and much of downtown is at a gridlock. We were advised from our hotel that if we leave they don't know if we can get back in. The police have many roads blocked not allowing the Western Convoy to yet join. They say they are coming tomorrow after the foot traffic has died down.
Are there people here with questionable motives? Yup probably. But the vast majority of people, who have travelled from all across our country, just want to take a stance. We are united in the fact that our government is over reaching too far into our lives and trying to make choices on our behalf that we simply won't allow. People want to do their jobs, see their families, visit with their neighbours and live their lives
.
"Freedom is never more then one generation away from extinction. We didn't pass it to our children in the bloodstream. It must be fought for, protected, and handed on for them to do the same".
Ronald Reagan
January 31 – The Prime Minister further divides us
Trudeau:
"Canadians were shocked and frankly disgusted by the behaviour displayed by some people protesting in our nations capital."
I'm sure they would be when that's what the media shows them, and that's the narrative you are desperate to push to slow any momentum. Thankful for social media to continue to share what we experienced. Not once have I felt unsafe with my family.
There are people giving free food at stands, and walking the trucks offering truckers free food and coffee. I find it impossible to believe it was truckers that demanded food at a homeless shelter.
I did not witness any dishonouring of our war memorials, nor did I personally witness dishonouring of the Terry Fox statue. Quite the opposite. But I'm sure there could have been some which is so sad that a few can change the narrative.
The police are EVERYWHERE, both RCMP on horses and from cities all over. All that we have witnessed are very friendly. They smile at the kids, and wish us a great day. A minority of them have their masks pulled down
I sure hope you don't let the media convince you against the magnitude and peacefulness of this. There have still been no arrests. I do believe many in the city may be inconvenienced by this. The honking is constant and loud and you couldn't drive to work. But you haven't been inconvenienced to the level of losing your job.
Thank you for standing with us back home
CBC reports 8,000 people on Saturday and 3,000 on Sunday. This is just so wrong. I personally talked to parliament security who said they have never witnessed anything like it. He told me it was bigger then what they see on Canada Day.
January 31 – PM's comments will ensure both sides double down in division
The Prime Minister didn't take my advice about seeking to understand. Maybe I should
There are people whom I respect that disagree with me making this journey to Ottawa with my family. They aren't as loud in my comments or messages, but I am certain that each one of my posts that challenge what they see would be frustrating. Just as when I see posts challenging what I am seeing here are frustrating to me.
The Prime Minister's comments only divide us further. Do you think calling us racist, and fringe will make the truckers want to pack up? They are going to double down just as he has.
I would love to respectfully hear your comments on why the vaccines and masks need to be a government mandate and not a personal choice.
It truthfully doesn't make sense to many of us.
I hope to open some discussion and understanding from both sides without personal attacks having to get involved.
—————————–
As of Tuesday morning, the Borek family were returning to Parliament Hill to show some more support for Freedom Convoy. Cody plans to continue to post updates to
his facebook page
.
The Covid Narrative Flunked the Critical Thinking Test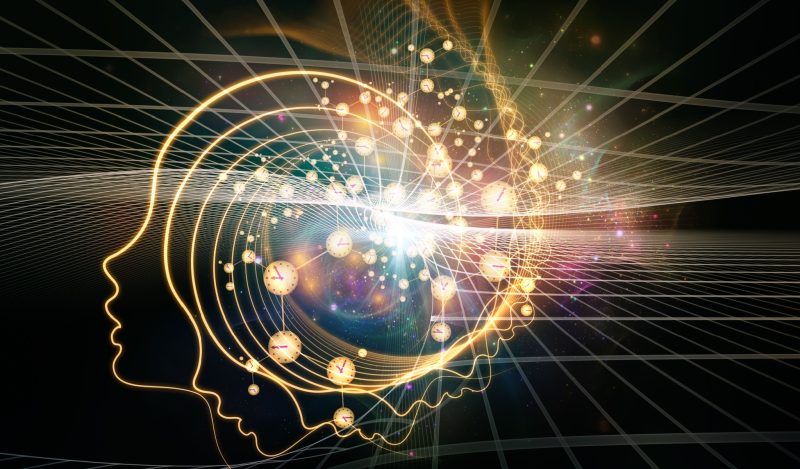 BY
BRUCE W. DAVIDSON
At the height of the Covid hysteria, several times I encountered variations of the meme "It's not a pandemic; it's an IQ test." Probably the memesters were poking fun at those duped by the mainstream Covid messaging.
In any case, that meme really misses the point. The essential problem has never been about one's IQ. Many highly intelligent people (in an academic sense) swallowed a very dubious narrative, while others less academically gifted did not. The real divider was the ability and inclination to think critically about it.
In a previous article I explained the basic concept of critical thinking, which can be defined as rational judgment about appeals to belief. Here I will lay out my own classroom approach to it in relation to the Covid messaging and policies.
The approach was derived from Browne and Keeley's once popular critical thinking textbook, Asking the Right Questions: A Guide to Critical Thinking. Simplified for Japanese university students unfamiliar with the concept of critical thinking, this approach consists of six questions, all very applicable to the official narrative about Covid. For any Japanese speakers who may be reading this, here is a video link of me explaining my approach.
Number one: What are the issues and the conclusion? The purpose of this question is to spur awareness that very often there is an assertion being made in the context of a debated issue. Many of my students have been completely unaware that a debate exists about many matters they hear about in school or from the media, such as climate change/global warming.
When people insist that no real debate exists in regard to an issue about which reasonable people differ, they have already failed the critical thinking test. That stance certainly has been the substance of much Covid messaging.
Number two: How good are the reasons? Many of my students can brainstorm on their own the characteristics of good reasons: clear, true, logical, objective, and important. In the Covid context, untrue reasons include arguing on the basis that novel, experimental injections are certainly (100 percent or 95 percent) "safe and effective." Moreover, the demand by pharmaceutical companies to receive complete legal protection from any liability belied this claim of safety.
Along with that, it was not logical to endanger people with potentially serious health harms from experimental injections or to withhold from them medical care in the name of protecting them, as happened during the lockdowns.
Number three: How good is the evidence? For the purpose of learning critical thinking about statistics, a number of books explain common forms of statistical deception and error. The classic book How to Lie With Statistics, along with the more recent book by Joel Best Damned Lies and Statistics, show how such dubious statistical data is often created or else badly interpreted.
In a Japanese book, Shakai Chosa no Uso (The Lies of Social Research), Professor Ichiro Tanioka reveals that government statistics also are often deceptive and simply serve the interests of bureaucrats and politicians, either by magnifying a problem to justify government policies and funding or by making a government program appear to be successful. Since many people are easily impressed by number data, he comments that more than half of all social science research is garbage, a problem compounded when the data is then referenced by the mass media, activists, and others.
Since the earliest days of the Covid panic, statistical chicanery has been conspicuous, including Neil Ferguson's now-infamous predictions of millions of deaths without lockdowns. Norman Fenton exposed a number of statistical confusions in the UK's national statistics in regard to Covid. As another example, Pfizer's claim of 95 percent Covid vaccine efficacy was based on its own shoddy research using the PCR tests. However, few in the Covid-messaging mainstream bothered to look into the statistically shaky basis for this claim. They simply parroted the "95 percent."
Number four: Are any words unclear or used strangely? A number of words took on unclear, strange, or inconsistent meanings during the Covid panic. One notable example was the word safe. In the case of the experimental Covid injections, the term evidently could accommodate a wide variety of serious side effects and a considerable number of deaths.
However, in other contexts, an extreme, all-or-nothing concept of safety came into play, as in the slogan "No one is safe until everyone is safe." This slogan makes as much sense as shouting, during the sinking of a passenger ship, "If everyone is not in the lifeboats, then no one is in the lifeboats." Nevertheless, this nonsensical mantra was on the lips of many in the corporate media, in order to insist on policies like universal Covid vaccination.
Interestingly, this absurd concept of safety is actually one of the items in The Ennis-Weir Critical Thinking Essay Test, which I made use of in my teaching and research (The test and manual can be downloaded for free). The test focuses on a fictional letter to a newspaper editor arguing for a total ban on overnight street parking in a certain city. The test-taker's job is to evaluate the various arguments in the letter, one of which asserts that "conditions are not safe if there's even the slightest possible chance for an accident."
Of course, such a view of safety could lead to the ban of almost anything with the slightest element of risk. To illustrate this, I pretended to trip on a student desk in class. Then I would insist that the accident showed that "teaching is too dangerous" and leave the classroom briefly. There is very little in life that is really "100 percent safe."
Another conspicuous misuse of terminology has been referring to the Covid injections as "vaccines," since the novel mRNA technology does not fit within the traditional definition of a vaccine. A more accurate designation would be "gene therapy," since the injections influence the expression of the body's genes, as Sonia Elijah and others have pointed out.
In order to allay public anxieties and avoid the necessity of testing their injections for possible toxic gene-related side effects like cancer, the familiar, user-friendly term vaccine was chosen. Then when the "vaccines" were obviously failing to prevent Covid infection, as vaccines are normally expected to do, the public was suddenly offered a new definition of a vaccine –something that does not prevent infection at all but simply ameliorates the symptoms of disease.
Number 5: Are there any other possible causes? People often arbitrarily attribute phenomena to causes that they wish to implicate. However, multiple causes may be to blame, or the real cause may actually be something entirely different. For example, many have been blaming human-generated CO2 for the high temperatures this summer, but other possible causes have been identified, such as an increase in atmospheric water vapor from underwater volcanic eruptions.
In regard to Covid causation, John Beaudoin discovered evidence of widespread fraud on death certificates in Massachusetts, in response to pressure from public health officials wanting to inflate Covid death figures. Hundreds of accidental deaths and even Covid vaccine deaths were counted as resulting from Covid.
Looking at the UK's national Covid death statistics, Norman Fenton discovered a similar problem. Only around 6,000 people actually died from Covid alone, a mere four and a half percent of the total number of supposed "Covid deaths." The rest had other serious medical conditions as possible causes of death. If a person tested positive on a PCR test after hospital admission, even someone fatally injured in a traffic accident could be counted as a Covid death.
In another example of wrong-headed thinking about causation, elements of the mainstream news media and certain "experts" credited the initial relatively low numbers of Covid hospitalizations and deaths in Japan to the practice of universal masking here. Unfortunately for that theory, soon afterwards Covid cases and hospitalizations shot up dramatically in Japan, making the "saved-by-masks" explanation difficult to maintain. Nevertheless, many officials and media outlets had decided early on that they believed in masks, regardless of what the evidence and common sense had to say.
Number six: What are the basic assumptions and are they acceptable? An assumption is an underlying, unstated belief that often goes without challenge and discussion. Recently I encountered a false assumption when I decided to stop wearing a face mask in class at my university. This met with the displeasure of one of the higher-ups, who called me in for a chat. He insisted that my unmasked face was making my students uncomfortable in class. He was assuming that they felt this way about it, so I decided to do an anonymous survey to find out their real feelings. To my surprise, only one student in all of my classes objected to my going maskless. The rest preferred that I teach without a mask or else expressed indifference.
Adherents of the mainstream Covid narrative accepted as axioms dubious ideas such as these:
Viral epidemics can and should be halted by extreme measures bringing great suffering on large numbers of people.
The threat of Covid infection supersedes human rights such as the rights to work, to commune with other human beings, to express opinions freely, etc.
Facial masks prevent Covid transmission.
Facial masks do no significant harm.
These assumptions have been ably debunked by many articles at Brownstone Institute and elsewhere.
Thus from the beginning the mainstream Covid narrative has failed to give persuasive responses to any of these questions. In light of that, it is remarkable that there are still many people who endorse the original Covid measures and messaging. Especially in times like these, more people need to employ critical thinking to become less gullible and more skeptical of widespread ideas and influential entities, including those usually branded as reliable. They neglect to do so at their own peril.
'Freedom Convoy' organizers' trial on scheduled break until after Thanksgiving
Tamara Lich arrives for her trial at the courthouse in Ottawa, on Tuesday, Sept. 19, 2023. Lich and fellow Freedom Convoy organizer Chris Barber are charged with mischief, obstructing police, counselling others to commit mischief and intimidation. THE CANADIAN PRESS/Justin Tang
The trial of "Freedom Convoy" organizers Tamara Lich and Chris Barber has begun a scheduled break that will continue until after Thanksgiving.
The court finished hearing the testimony of Serge Arpin, the chief of staff to Ottawa's former mayor, on Friday.
He spoke about how the city responded to the protest that overwhelmed the downtown core for three weeks in early 2022.
Arpin also testified about his interactions with convoy organizers while working out a deal with former mayor Jim Watson to move big-rig trucks out of residential neighbourhoods.
The evidence was originally due to be wrapping up by this point in the trial, which had been scheduled to last 16 days, but Arpin is just the fourth witness to finish his testimony.
The trial was expected to hear from 22 witnesses, leaving the court to ponder how much more time will be needed to reach the finish line.
Justice Heather Perkins-McVey, who is overseeing the trial, has identified several dates in October and November.
Lawrence Greenspon, the lawyer representing Lich, said he does not want to set new court dates until the Crown has established a new, more accurate time estimate for its case.
As of Friday, the trial is expected to resume Oct. 11.
Lich and Barber are charged with mischief and counselling others commit offences such as mischief and intimidation for their role in organizing and prolonging the demonstration.
The defence questioned Arpin Friday about how city council and staff attempted to put an end the protest. As the mayor's chief of staff, Arpin told the court he sat in on every council meeting.
He was grilled about a bylaw change on Feb. 9 last year that banned idling in a vehicle unless the temperature fell at or below -15 C. The bylaw originally allowed idling if the temperature was below 5 C.
"City council … was attempting to freeze out the truckers and their families," Greenspon told the court.
Arpin said he believed the intention was to bring the demonstration to an end.
Arpin was also involved in the deal between Watson, Lich and other organizers to move trucks out of residential neighbourhoods and onto Wellington Street, in front of Parliament Hill.
He texted back and forth with the convoy organizers' lawyer Keith Wilson on Feb. 14 and 15 in an exchange that was filed as evidence in the trial.
The texts suggest city staff did not give protest organizers or their lawyers a heads-up about plans to file a court injunction against demonstrators who violated city bylaws.
"Just so you know, it is highly irregular for the city's lawyers to have done this without providing us lawyers here with notice," Wilson wrote to Arpin on Feb. 15.
"This could change everything."
Arpin told Wilson he was under the impression they knew about the court filing, but said in court that he never informed them himself until after the injunction was granted by a judge.
Lawyers representing the convoy organizers were not given an opportunity to oppose the application in court at the time.
The deal between Lich and the mayor fell apart later that day when police would no longer allow trucks to move closer to Parliament.
Arpin confirmed the police service underwent a change in command that day as a result of the police chief's resignation.
He apologized to Wilson at the time, the text messages show.
"Our goal has always been de-escalation and I know you share this goal," he texted to Wilson on the 16th.
The Crown hopes to pick up its case in October with eight local witnesses from Ottawa who lived or worked downtown during the Freedom Convoy protest.
Lich and Barber have already admitted that there was mischief taking place in the protest zone.
Greenspon has argued that the testimony of those witnesses would be akin to victim impact statements, and therefore shouldn't be allowed to be heard during the trial.
P