Finish Line Program making a life-changing difference for Red Deer students battling difficulties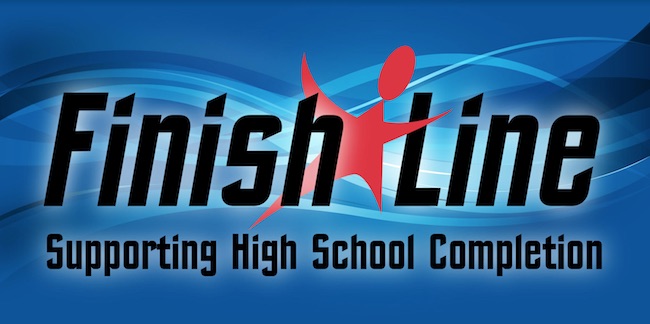 Over 400 students graduate through The Finish Line Program
It's graduation time for 802 students in Red Deer Public Schools, but the journey to cross the stage isn't the same for everyone. For some it's been a real challenge.
Through the Finish Line Program, over 400 students have earned their high school diplomas over the last number of years. These students, who were no longer in school and had not completed their high school graduation requirements, would not have graduated if it wasn't for Finish Line.
"Now more than ever, achieving a high school diploma is important. It creates life chances," said Kristine Plastow, Chair of the Foundation for Red Deer Public Schools. "Employers are asking for a minimum of a high school diploma when looking at candidates, and often those candidates are required to upgrade for post secondary to gain acceptance into a chosen field. Finish Line allows students who did not graduate an opportunity to complete their diploma and reach their full potential."
Finish Line works to identify students who are no longer in school, and who have not completed their high school graduation requirements. For some students, they may have been a few credits short of earning their diploma, and for others the task may have seemed monumental, but with the help of Program Coordinator Sharon Schultz, they were able to achieve their goal.
"Students are surprisingly honest when they are asked about their academic history," said Sharon. "They may not be proud of their lack of completion, but they are now ready to reach that finish line. Many will say that getting a call and having someone welcome them to the completion process is the first step. Most have said that they would not have taken the initiative on their own had they not been contacted for the program."
With the COVID-19 pandemic, the past year has presented new challenges for many, but there have been many opportunities as well.
"This school year, 35 students accessed the Finish Line Program. Each of these individuals have unique stories and backgrounds, and have worked hard to complete courses," said Sharon.
Some of the students of the program this year included a single mom who works full time and is raising her four-year-old son. Another young girl working as a hospital aide, can now apply for the Bachelor of Nursing program because of her high school diploma.
"With the pandemic, there has been a large increase in overage students wanting to complete their high school courses. Being laid off from a current job, being unable to find work, and being driven by the basic need to be productive, led to a huge increase in overage students accessing the program," said Sharon.
For Lisa, high school was one of the hardest times in her life. Lisa battled with mental health issues, while trying to navigate an ever-changing friend group and trying to figure out who she wanted to be as a person. As a result, she struggled to stay in school.
"I felt like I was alone in trying to move forward," she said, speaking of her desire to continue with school but constantly feeling overwhelmed. "The struggle of school was still so hard on my mental health that it was healthier for me to just not finish at that time."
When Lisa dropped out of her Grade 12 year, she had 27 of 100 credits needed to graduate. While working full-time, Lisa received a letter from the Finish Line Program.
"I didn't know what it entailed but I was ready at that point to see what my options were," said Lisa. "I met with Mrs. Schultz and she told me that even though I had only 27 credits, I had really good marks so she knew something probably was going on. This is the first time I felt really understood. I explained my story to her and like a loving mother she comforted me and we set up a plan for me to fully succeed. I knew it wasn't going to be easy but now I had her and her support by my side."
Two years after their initial meeting and putting in the work with lots of encouragement and support from Sharon, Lisa graduated from high school.
"The support didn't stop there though, and it still continues today," Lisa said of Sharon. "Besides being with me throughout my school life, she has even seen me get married, go through college and will be here for when my first child is born. I would be in a much different place and headspace if it wasn't for the Finish Line Program and Mrs. Schultz especially."
The Finish Line Program is a project of the Foundation for Red Deer Public Schools and would not be possible without the generosity of community support. Thank you to our sponsors including Nova Chemicals, Servus Credit Union, Central Alberta Co-op, Berry Architecture, Border Paving, the Red Deer Rebels, the Kiwanis Club of Red Deer and Andy and Christine Metzger.
"The Finish Line Program continues to serve a very valuable need in our community," said Sharon. "This program is viable, sustainable, and life changing for many. Thanks to the sponsors, young people are achieving."
* Lisa's name has been changed to protect her privacy
Count down to Canada Day celebration at Bower Ponds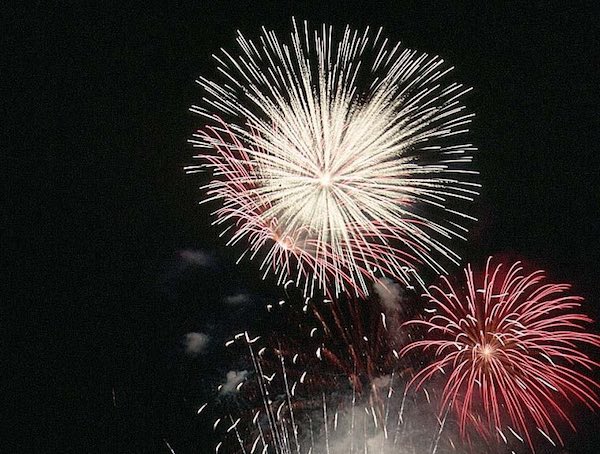 News release from

Red Deer Local Immigration Partnership
Red Deer Local Immigration Partnership and Red Deer Cultural Heritage Society Partners for Canada Day
The Red Deer Local Immigration Partnership (RDLIP) and Red Deer Cultural Heritage Society (RDCHS) is partnering for this year's Canada Day event at Bower Ponds. This day is meant to celebrate ALL peoples of and in Canada and its diversity, and race relations among community members. It is also an opportunity for community members to reconnect after easing the COVID-19 pandemic restrictions.
Canada Day is a multicultural event that inspires people to recognize and appreciate Canada's cultural, ethnic, linguistic, and geographic diversity. It is hosted annually by the Red Deer Cultural Heritage Society, who are working in collaboration with the Red Deer Local Immigration Partnership this year. This event began back in 1969 (formerly known as the Red Deer Folk Festival Society) and is held at the Bower Ponds location. We expect a strong turnout, a diverse line-up of performers and all the usual amusement and festivities reflective of the multiculturalism and beauty of our country.
"Proud to be your neighbour" campaign launched by RDLIP in the beginning of the year. It is an awareness campaign which aims to highlight good neighbourly relations between people of different backgrounds and to change people's racist attitudes and behaviours.
Events of the day include multicultural performances on the main stage all day, 11am – 11pm. You can also enjoy food from 10 different cultural food booths starting from 11am. The Canada Day Opening Ceremony will kick off at 2pm with free cake following, about 2:30pm. Celebrations will close with an epic firework show at 11pm.
During the day, there are different activities held to provide opportunities for conversations and better understanding of race and culture. 2 sessions of the Human Library TM will be held between 12:00 PM- 1:00 PM and 3:00 PM- 4:00 PM in partnership with the Red Deer Public Library, wherein 'human books' are available to be 'read' by community members. The Human LibraryTM provides space for dialogue that can challenge stereotypes and prejudices. The human books will come from different parts of the world and will share their knowledge, culture and experiences. Proud to be Your Neighbour lawn signs and pins will also be distributed at the RDLIP booth.
"It is so exciting to be working with RDLIP on Canada Day and to share their anti racism campaign on 'Proud to be Your Neighbor'. This year celebrates that Canada is appreciative of our multiculturalism and diversity", says RDCHS Manager Delores Coghill.
"We are excited to collaborate with the RDCHS for this year's Canada Day event. We want to continue to share stories about how diversity helps, how it makes our communities stronger. Canada Day will mark the end of the campaign and signals the beginning of the next phase of RDLIP's anti racism work," says RDLIP Interim Program Manager Kristine Bugayong.
CASASC Education Program awarded Inspiration Award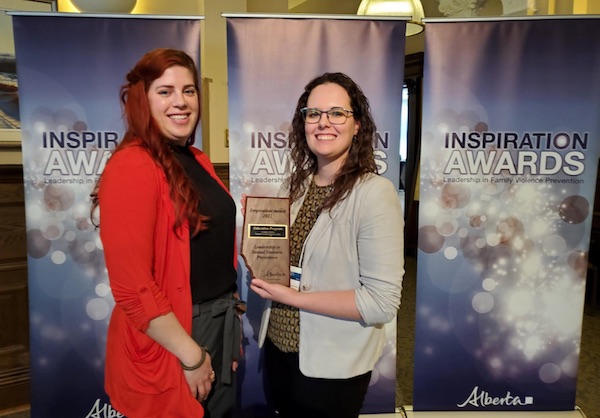 CASASC Education & Community Awareness Manager Carlia Schwab (left) and CASASC Educator Kailee Mears (right) at the 2022 Inspiration Awards in Calgary on June 24.
The Central Alberta Sexual Assault Support Centre (CASASC) Education Program is the recipient of a provincial award recognizing leadership in sexual violence prevention. CASASC Education team members attended the 2022 Inspiration Awards ceremony in Calgary on June 24.
A total of ten Inspiration Awards were presented by the Ministry of Community and Social Services to individuals and groups for their leadership in ending family violence and abuse in communities across the province. Awards recognized leadership in preventing family violence, sexual violence, child abuse and bullying.
The awards were presented by Jason Luan, Minister of Community and Social Services with the Honourable Lois Mitchell acting as Master of Ceremonies. CASASC received its' program award for showing leadership in sexual violence prevention.
"Having to adapt to COVID realities, in October 2020 the education program underwent a complete revision of all programming, developing content to virtual teaching modalities and adapting to meet the needs of in-person teaching dynamics,"
said Lois Mitchell at the ceremony. "The CASASC Education Program grew in the following months from one solidified program into five formal school offerings for Grades K-12, with full availability to schools and community starting September 2021.
"Through the expansion of programs and age-appropriate content and topics, the education program has contributed to the enhanced awareness and prevention of sexual violence and the creation of healthy relationships for all schools within central
Alberta. Offering programs at no-cost and either virtual of in-person delivery models, the education program helps to reduce barriers to their programs and are quickly becoming a recognized and recommended sources for primary prevention
programming."
The CASASC Education Program is a prevention-focused program designed to prevent sexual violence in the central Alberta region. It is the home of educational programming like No Secrets K-4 and Healthy Dating Relationships 101. The team
currently consists of five educators who completed 477 presentations in the 2021-2022 school year.
This is the second Inspiration Award received by CASASC. In 2018, CASASC received a group leadership award for offering innovative and comprehensive programs and services.