Finish Line Program making a life-changing difference for Red Deer students battling difficulties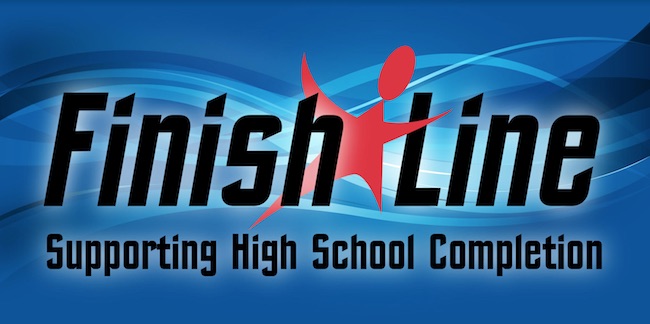 Over 400 students graduate through The Finish Line Program
It's graduation time for 802 students in Red Deer Public Schools, but the journey to cross the stage isn't the same for everyone. For some it's been a real challenge.
Through the Finish Line Program, over 400 students have earned their high school diplomas over the last number of years. These students, who were no longer in school and had not completed their high school graduation requirements, would not have graduated if it wasn't for Finish Line.
"Now more than ever, achieving a high school diploma is important. It creates life chances," said Kristine Plastow, Chair of the Foundation for Red Deer Public Schools. "Employers are asking for a minimum of a high school diploma when looking at candidates, and often those candidates are required to upgrade for post secondary to gain acceptance into a chosen field. Finish Line allows students who did not graduate an opportunity to complete their diploma and reach their full potential."
Finish Line works to identify students who are no longer in school, and who have not completed their high school graduation requirements. For some students, they may have been a few credits short of earning their diploma, and for others the task may have seemed monumental, but with the help of Program Coordinator Sharon Schultz, they were able to achieve their goal.
"Students are surprisingly honest when they are asked about their academic history," said Sharon. "They may not be proud of their lack of completion, but they are now ready to reach that finish line. Many will say that getting a call and having someone welcome them to the completion process is the first step. Most have said that they would not have taken the initiative on their own had they not been contacted for the program."
With the COVID-19 pandemic, the past year has presented new challenges for many, but there have been many opportunities as well.
"This school year, 35 students accessed the Finish Line Program. Each of these individuals have unique stories and backgrounds, and have worked hard to complete courses," said Sharon.
Some of the students of the program this year included a single mom who works full time and is raising her four-year-old son. Another young girl working as a hospital aide, can now apply for the Bachelor of Nursing program because of her high school diploma.
"With the pandemic, there has been a large increase in overage students wanting to complete their high school courses. Being laid off from a current job, being unable to find work, and being driven by the basic need to be productive, led to a huge increase in overage students accessing the program," said Sharon.
For Lisa, high school was one of the hardest times in her life. Lisa battled with mental health issues, while trying to navigate an ever-changing friend group and trying to figure out who she wanted to be as a person. As a result, she struggled to stay in school.
"I felt like I was alone in trying to move forward," she said, speaking of her desire to continue with school but constantly feeling overwhelmed. "The struggle of school was still so hard on my mental health that it was healthier for me to just not finish at that time."
When Lisa dropped out of her Grade 12 year, she had 27 of 100 credits needed to graduate. While working full-time, Lisa received a letter from the Finish Line Program.
"I didn't know what it entailed but I was ready at that point to see what my options were," said Lisa. "I met with Mrs. Schultz and she told me that even though I had only 27 credits, I had really good marks so she knew something probably was going on. This is the first time I felt really understood. I explained my story to her and like a loving mother she comforted me and we set up a plan for me to fully succeed. I knew it wasn't going to be easy but now I had her and her support by my side."
Two years after their initial meeting and putting in the work with lots of encouragement and support from Sharon, Lisa graduated from high school.
"The support didn't stop there though, and it still continues today," Lisa said of Sharon. "Besides being with me throughout my school life, she has even seen me get married, go through college and will be here for when my first child is born. I would be in a much different place and headspace if it wasn't for the Finish Line Program and Mrs. Schultz especially."
The Finish Line Program is a project of the Foundation for Red Deer Public Schools and would not be possible without the generosity of community support. Thank you to our sponsors including Nova Chemicals, Servus Credit Union, Central Alberta Co-op, Berry Architecture, Border Paving, the Red Deer Rebels, the Kiwanis Club of Red Deer and Andy and Christine Metzger.
"The Finish Line Program continues to serve a very valuable need in our community," said Sharon. "This program is viable, sustainable, and life changing for many. Thanks to the sponsors, young people are achieving."
* Lisa's name has been changed to protect her privacy
Strategies to Manage Persistent Pain, September 16th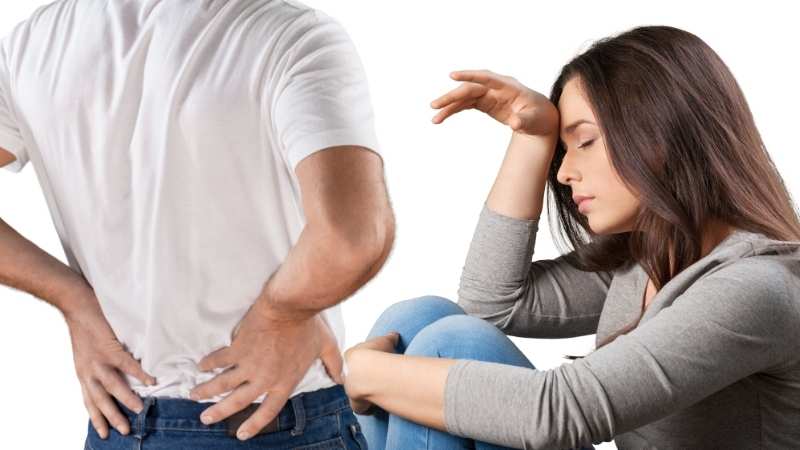 Strategies to Manage Persistent Pain Thursday, September 16, 2021 1:00-2:00 pm
Red Deer Public Library Facebook Live
Come learn more about persistent (chronic) pain from our team at Red Deer PCN. You will learn about different types of pain, medication to manage ongoing pain, the effects and benefits of opioids, and the importance of non-medication strategies to help manage your pain.
Presented by Red Deer PCN's Dr. Myburgh G.P, Jennifer Howe, Pharmacist & Jennifer Wallin, Psychologist.
Tune into Facebook Live at Red Deer Public Library Facebook page for this program.
This is one of a series of health-related programs co-sponsored by the Red Deer PCN and the Red Deer Library.
Watch for others in the series!
Read more stories from the Red Deer Primary Care Network.
Getting My Blood Glucose Back in the Normal Range Gave Me Tears of Joy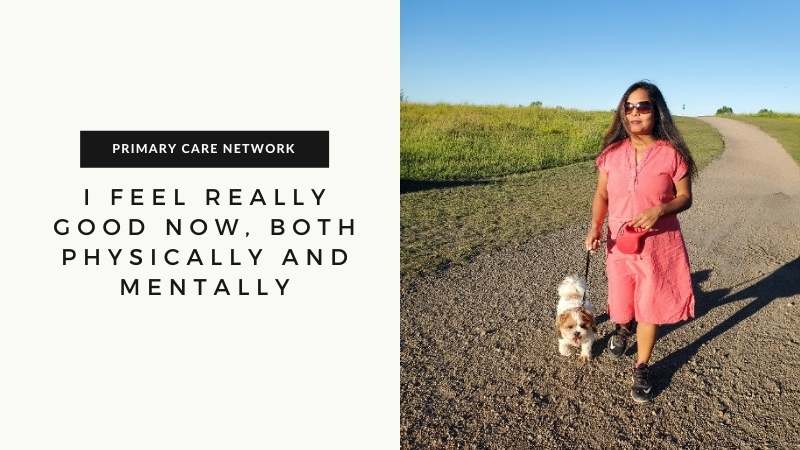 Diabetes runs in my family; my mom has it and my grandma did too. Well before Christmas 2019, at a routine physical my doctor told me that I have diabetes. I tried to bring it down for the next 3 months, but I was not successful, in fact it got worse. At this time, the doctor referred me to the PCN Family Nurse. I started seeing her and we made plans for how I could get through the Christmas season. However, I did very poorly as I love sweets. Getting poor readings, feeling exhausted and worrying who would look after my daughter if something were to happen to me left me very lethargic and depressed.
The nurse was patient and very encouraging. She helped me to change my mindset. I decided to take up the challenge to improve my blood glucose. The nurse and I talked about the rice in my diet and portion sizes of rice. I am from an island nation and rice is our staple. I did some testing of my blood glucose after consuming some of my favorite foods and I notice that amount of rice I was consuming did increase my blood glucose significantly. I thought I could never have a meal without it being mostly rice but I have learned now that I can do this quite easily. Even though I have a puppy, I would only walk her for 5 to 10 minutes at a time.
Since my mindset change, I worked to build up my activity. I started with 5-minute stints and pushed myself forward until now I am at one-hour stints. I take the dog for nice long walks and we both enjoy it. People comment on how good I look and how much more energetic I am. I feel really good now, both physically and mentally. The nurse helped to give me the confidence to tackle diabetes. I had tears of joy when I learned my blood glucose is back to the normal range.
To learn more about the RDPCN programs, visit www.reddeerpcn.com