Federal and Provincial governments to spend $400 million to clean up Alberta oil and gas sites, create thousands of jobs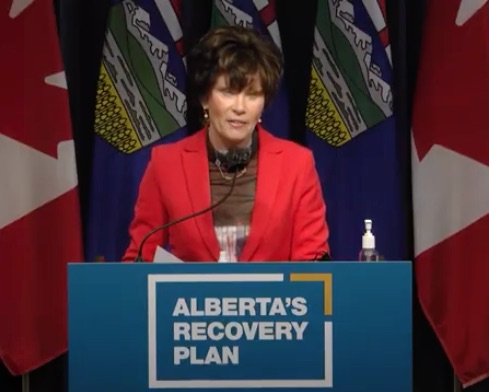 Funds target cleanup on Indigenous oil and gas sites
Two new rounds of the Site Rehabilitation Program will provide $400 million to create thousands of jobs for Albertans while completing significant environmental cleanup across the province – including on First Nations reserves and Metis Settlements.
The governments of Alberta and Canada are advancing their commitment to ensure Indigenous businesses and communities play a meaningful role in Alberta's post-pandemic energy strategy by targeting $100 million of federal Site Rehabilitation Program (SRP) grant funding to clean up inactive oil and gas sites in Indigenous communities across Alberta.
Alberta's government worked with Indigenous communities, Indigenous businesses, the Indian Resource Council and the Metis Settlements General Council to develop the details of this grant allotment, which includes $85 million for First Nations reserves and $15 million for Metis Settlements to work with licensees to close sites located on or around their lands.
"The Site Rehabilitation Program is cleaning up legacy oil and gas sites across the province and creating thousands of much-needed jobs. As stewards of the land, this funding will ensure that Indigenous people benefit from resource development on land that was first inhabited by their ancestors."
"Working with Minister Savage and the Government of Alberta, we are creating jobs, cleaning up our environment, and supporting the hard-working people in our oil and gas sector – including in First Nations and Métis communities."
"This is an investment in a strong future for Indigenous people in Alberta, who will benefit from the jobs created and the reclaimed lands in their communities. Programs like this are game-changers for Indigenous communities."
"First and foremost, I am thankful to the Creator for another day and for the bounty that Mother Earth provides. The SRP Indigenous set aside will allow Alberta First Nations and Metis Settlements to reduce liabilities by decommissioning and cleaning up well sites across Alberta. During this time, First Nations-owned companies and member-owned companies, along with existing and new partnership creations, can get working to create gainful employment in a difficult period as this pandemic and downturn of the oil industry has caused hardships for many. We look forward to working with the province, ministers, industry, Indian Resource Council and service providers to make this program a success. 'Our Mother Earth takes care of us, as her children, we need to take care of her.'"
"This $100-million collaboration between First Nations represented by the Indian Resource Council, the Metis Settlements and the Government of Alberta shows unprecedented progress towards reconcili-action in the protection of land, lives and livelihoods."
A second new funding allotment will provide up to $300 million to oil and gas producers who paid for closure work in 2019 or 2020. This is the program's largest grant period and is designed to give contractors and licensees the funding and time to work on closure projects of all scopes and sizes – leading to the cleanup of a significant number of oil and gas sites across the province.
"Closure work creates jobs and positive environmental outcomes that enhance Alberta's ESG record and provides valuable economic benefits to rural communities. PSAC has long advocated for a mechanism to accelerate the decommissioning of orphan and inactive sites to provide the sector with jobs during this prolonged downturn. We are pleased that the Governments of Canada and Alberta have heard us and responded with this important program."
Including these two rounds, which will open to applications on Feb. 12, $800 million in SRP grants have been made available to eligible applicants since launching in May 2020. In total, the program is expected to generate almost 5,300 direct jobs and lead to indirect employment – and economic benefits – across the province.
The Alberta government continues to work with an Industry Advisory Committee and an Indigenous Roundtable to help make continuous improvements to the program and its processes.
Alberta's Recovery Plan is a bold, ambitious long-term strategy to build, diversify, and create tens of thousands of jobs now. By building schools, roads and other core infrastructure we are benefiting our communities. By diversifying our economy and attracting investment with Canada's most competitive tax environment, we are putting Alberta on a path for a generation of growth.
Quick facts
Through the Site Rehabilitation Program (SRP), launched in May 2020, the Alberta government is directing up to $1 billion of federal oil and gas COVID-19 economic stimulus over two years to get Albertans back to work by speeding up well, pipeline and site closure efforts in the energy sector.
As of Feb. 12, $310.3 million of grant funding has been allocated to 633 Alberta-based companies for periods 1 through 4 of the program.
Applications for grant periods 5 and 6 will remain open until March 31, 2022.
During period 6, Indigenous communities will be provided a community-specific allocation.
Contractors have until Dec. 31, 2022, to complete their work through the program.
Remaining grant periods for the balance of the $1-billion funding commitment will be announced in the coming months.
Aurora Cannabis to raise $33.8M in share offering, plans to repay convertible debt
EDMONTON — Shares of Aurora Cannabis Inc. were down more than 10 per cent after the cannabis company announced plans to raise $33.8 million in a share offering.
The company says Canaccord Genuity has agreed to buy, on a bought deal basis, 46,250,000 shares of the company at a price of 73 cents per share.
It has also granted Canaccord Genuity an over-allotment option for up to an additional 6,937,500 shares on the same terms. If the over-allotment option is exercised in full, the offering will total $38.8 million.
Aurora says it plans to use the money raised to repay the remainder of its outstanding convertible senior notes at or prior to maturity.
The company says the remainder, if any, will be used for strategic purposes, including potential acquisitions.
Aurora's stock price was down 13 per cent at 79 cents per share in early trading on the Toronto Stock Exchange.
This report by The Canadian Press was first published Sept. 28, 2023.
Companies in this story: (TSX:ACB)
The Canadian Press
Running Reins Ranch in Red Deer County picks up $250,000 grant from province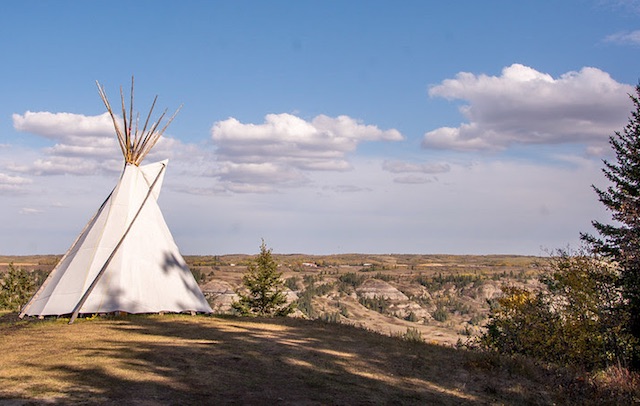 Running Reins Ranch partners with members of the local Indigenous community to set-up teepee accommodations and host regular cultural programming for guests.
Tourism investment fuels growth in rural Alberta
Alberta's government continues to support regional tourism opportunities across the province, generating jobs and new tourism destinations for locals and visitors alike.
Ahead of World Tourism Day 2023, Minister of Tourism and Sport Joseph Schow visited Running Reins Ranch to see first-hand how tourism investment grants are making a difference in the lives of Albertans.
"Alberta's government is proud to invest in growing visitor destinations like Running Reins Ranch that celebrate the richness and diversity of Alberta's rural destinations and provide a sustainable tourism experience for visitors to enjoy."
As part of the Tourism Investment Program, Running Reins Ranch received a $250,000 grant from Travel Alberta.
"Our investment will support the building of additional unique accommodations at the ranch that will triple their capacity, emphasize their year-round offerings and create five new full-time jobs. This investment in Running Reins Ranch is a perfect example of how Travel Alberta is driving tourism growth in rural communities across the province."
Running Reins is located east of Innisfail, offering cabin and teepee accommodations and a wide range of outdoor activities for visitors looking to combine the beauty of the Prairies with farm experiences for a one-of-a-kind getaway.
Right to Left: Minister of Tourism and Sport Joseph Schow, Owners of Running Reins Ranch Terry and Janice Scott, and team member Grace Finlan.
"This funding is a game-changer for us and our business. We are excited to bring our vision to life and provide visitors with unforgettable experiences while supporting the economic growth of the surrounding community."
Tourism is Alberta's No. 1 service export sector. In 2019, Alberta welcomed 34.6 million visitors, generating $10.1 billion in expenditures and supporting more than 80,000 full-time jobs. The Tourism Investment Program is Travel Alberta's commitment to investing $15 million annually with communities and operators to develop the province's tourism sector. Developing Alberta's rural and agri-tourism sector is an essential component of the government's efforts to grow Alberta's tourism economy to more than $20 billion by 2035.
Quick facts
In 2022-23, Travel Alberta funded 166 projects across 73 communities – about 75 per cent of the projects and 70 per cent of the funding were in smaller urban and rural areas of the province.
In December 2022, Alberta's government released its Economic Development in Rural Alberta Plan, with supporting initiatives that demonstrate the government's commitment to building healthy and prosperous communities across rural Alberta and Indigenous communities.