Everything You Need to Know About Legal Sports Betting in Ontario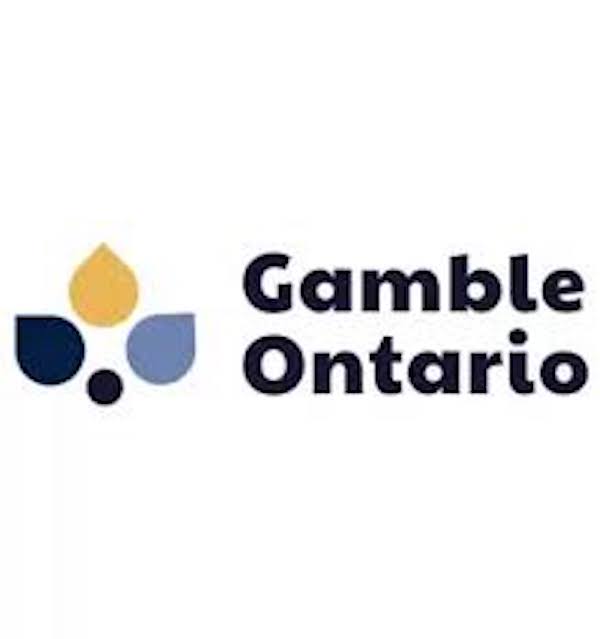 As one of the top world economies, Canada has several industries that help prop up its economy. Digital gambling is the latest sector that has netted the country millions of dollars' worth of tax. But how exactly does it work?
With different provinces and districts having varying rules, it can be a confusing business. Today, we will give you a rundown of how digital casinos rose to prominence in Canada and what the current legislation encompasses. We will home in on Ontario and how the province is looking to put into place a solid framework that will satisfy gamblers and the operators that provide digital gambling platforms throughout the province.
The Path to Legal Sports Betting in Canada
Gambling in Canada is only legal when overseen by one of the ten provincial governing bodies. As the most populated province, it should be no surprise that Ontario has the highest number of gambling establishments. However, if you prefer to do your gambling online from the comfort of your home, you can find a list of legal sports betting sites in Ontario that can cater to your needs.
We will take a closer look at Ontario a little bit later in this article. Canada takes a looser approach to legislation than certain places in the neighbouring nation of the United States. While it bears some similarities, in that each area has its laws as Nevada does overall, Canadian legislation is more liberal when it comes to citizens placing wagers.
Suppose you're looking for laws specific to your province. In that case, it might be a good idea to look at some legislation from government websites to ensure that you are operating within the confines of the legislation.
Throughout the early to mid-19th Century, gambling was controlled and facilitated by illicit organized crime groups. This has been the case throughout many countries and was also the case south of the border. As the 19th Century progressed, the Government revised the laws and legislation, and the power was placed into the hands of the provinces.
Date of Implementation
The two critical years for gambling in Canada were 1970 and 1985. In 1970, legislation was passed to allow specific types of gaming, and this took some of the power away from organized crime groups. In 1985, this power was devolved, allowing provinces to make much more robust decisions and set their legislative framework.
Crucially, this provided a framework for sportsbooks to operate in the country. In 2021, legislation was passed in several provinces, allowing sports betting on individual games online, which was a massive step for several of these territories.
There remains a bit of a grey area with digital gambling, given that it is such a new industry. However, the consensus is that as long as the provider is registered in the province it operates in and adheres to the laws set by the legislative bodies, it can operate within that vicinity.
The passing of specific legislation regarding online sports betting may indicate that more legislation may be on its way to provide clarity for companies that want to set up sports betting shops online that operate within Canada. In April 2022, Ontario passed legislation allowing legal sports betting online, opening up a market to over 10 million potential customers.
Ontario Sports Betting History
As discussed, you can visit various legal sports betting sites in Ontario province. It is the largest province, including Toronto the capital and other sizeable city areas, such as Ottawa. It is also eyeing up inventive ways to entice corporations to set up in the area.
However, similar to many other provinces, the legality of sports betting and its legislation has been ambiguous and confusing for both gamblers and gaming providers.
That was until last year, as we discussed at the end of our previous section. Until 2021, the legality of sports betting fell into a no man's land. Some companies were fined for operating without a license in specific provinces, but the most sensible thing, robust legislation, seemed like the last thing to occur.
The Internet ripped up the old rulebook and had governing bodies scrambling to devise a new one. There isn't a single industry out there that hasn't had to adapt to the seismic changes that the disruptive innovation of the Internet caused. Plenty of industries went out of business due to the rise of the Internet. However, some only exist, and can only exist, because of the Internet.
In the middle, some corporations took on the technology and used it to create a whole new business subdivision. This is the category that the gambling industry falls into. Criticizing legislative bodies for not clarifying these sectors sooner is easy.
However, it is a complex process and involves governmental figures, lawmakers, and lawyers who must write these watertight pieces of legislation to ensure they are not ambiguous. This isn't an easy or fast process, but Canada is finally starting to catch up with online gambling regulation, and Ontario is one of the leading provinces in that regard.
AGCO and Ontario Sports Betting
The Alcohol and Gaming Commission Ontario (AGCO) ensures that gambling legislation is robust, understandable, and well-regulated. Providing legislative clarity to alcohol and gambling companies can be a tricky business. Many believe it infringes on the rights of people, who should have free choice to do what they want with their money.
That is undoubtedly true, and it's not up for debate. It's relatively obvious that this is what the Canadian lawmakers believe, too. However, ultimately, the legislation isn't in place to stop people from doing anything; it's to protect gamblers and ensure they get a fair shake when they play a casino game online.
The AGCO proactively ensures that large gambling companies online stick to the legislation they have set out for them. They do this by issuing audits and site visits and ensuring compliance is met with the utmost respect. For these companies to operate in Canada, it is a privilege, not a right, and even though they bring in a lot of money via tax, they must adhere to the laws of the land.
The legislation introduced in 2022, which we discussed earlier, was devised by AGCO and they released the information as a press release in April 2022.
It's challenging to oversell just how vital AGCO is to developing a culture of fair sports betting in Ontario. If they can get this legislation right and get it to work, while providing an appropriate playing field for providers and players, it could be a very lucrative stream of income for the province.
Ontario Sports Betting Best Legal Sportsbooks March 2023
Knowing which digital casino to use can be a conundrum, especially with so many websites out there. However, as we touched on at the beginning of our article today, some legal sports betting companies in Ontario have a better reputation and provide a better service than some of the other websites we have sampled. This isn't an exhaustive list, but the ones we have narrowed it down to include
● Royal Panda Sports
● BetVictor Sports
● BetRivers Sports
● BetMGM Sports
● Leo Vegas Sports
All these companies are licensed and registered to operate digitally in Ontario. There are plenty of others to choose from, but we have already done a lot of the research and leg work, so you don't have to; you can just sign up and take advantage of the multitude of promotional offers they have available.
You should only ever gamble as a form of entertainment or as a way to unwind. However, if you start spending more time gambling than you originally planned or you begin to spend more money than you wanted to, these are ominous signs. Speaking to a family member or friend about your issue could stop it from spiralling into something harder to control.
Conclusion
As you can see, this legislation is continuing to evolve. Not only has the Internet changed the way sports betting in Ontario operates, but it has provided a vehicle to ensure that any developments in the industry take place at a rapid pace.
Due to the Internet, there is a non-stop stream of information and communication. Therefore, any movement to legislate needs to move fast enough to keep up with the speed at which these digital casino providers seek to provide services.
Providing robust and lucid legislation is paramount because the industry is ultra-competitive and has billions of dollars at stake. It is also moving at breakneck speed due to the level of advancements and technological accessibility that fuels the growth.
However, any legislation invariably takes time to implement to ensure no ambiguity is involved. Overall, the sports betting industry now has a solid parameter within which it can operate and provide sportsbook services.
The most crucial factor to take away from today is that last year's law passed by AGCO is by far the most comprehensive and transparent. It has opened the door for sports betting companies to enter the province digitally and legally to provide their services.
Blackjack 101: The Basics of the Game and How to Play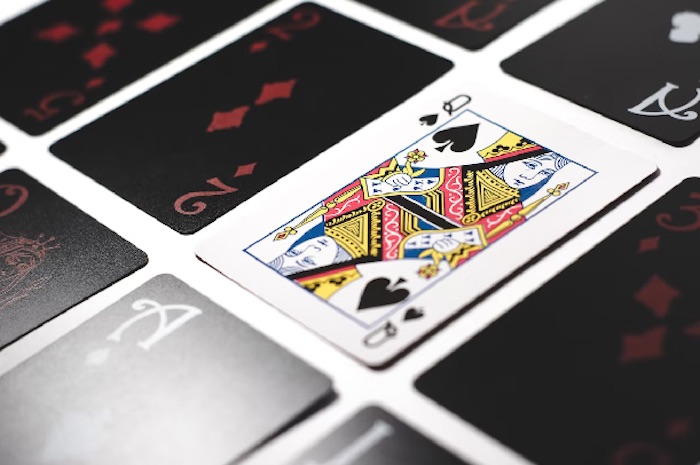 Blackjack is one of the most popular casino games in the world, and for good reason! If you're looking to challenge your wits, test your luck, and perhaps even walk away with some winnings, then blackjack might be the perfect game for you. In this blog post, we'll go through all of the basics behind this classic game, from what makes it unique to how bets are placed and how players can win.
Introducing the Game of Blackjack
Blackjack is one of the most popular and exciting games you can play at the Best online casinos in Canada and land-based casinos. In this dynamic game of skill and chance, you compete against the dealer to try to make twenty-one with your two cards.
Players are then given the option to hit or stand before the dealer's turn comes up. When it's time to hit, you can choose as many cards as you want until you reach twenty-one (without going over!).
If your hand total happens to be closer than the dealers' without going over, you win! It sounds simple, but with its varied betting options – including splitting and doubling down – there are plenty of strategies involved in getting the best outcome when playing.
Understanding the Rules of Blackjack
Knowing when to hit, stand, double down, split, and surrender is an important skill that players need to understand in order to maximize their chances of success. Knowing when it is beneficial to take these actions can take some practice but can pay off significantly in the long run.
Doubling down and splitting pairs can be great options depending on the situation, while hitting and standing have different nuances based on your hand totals or the dealer's face-up cards. Surrendering should only be used as a last resort, and a thorough understanding of the game will help you determine which decision is best for each hand.
Tips for Increasing Your Chances of Winning
If you're looking to increase your chances of winning, there are some important things to keep in mind. To start, managing your bankroll is essential for playing any game responsibly. Allocate yourself a certain amount of funds and decide beforehand how much money you can afford to lose, if necessary.
Another tip is recognizing patterns in the dealer's actions, such as where they stand on certain hands or what cards they choose to call/fold when faced with certain situations. It takes time and practice, but observing these tendencies can pay off in the long run!
Bottom Line
To sum it up, blackjack is an incredibly popular game with a long and interesting history. It can be enjoyed in land-based casinos, online casinos, or even at home among friends.. At the end of the day, understanding how to play and what strategies to use will ultimately help you become a better player and potentially walk away with larger winnings.
Ontario sports betting market flourishing; other provinces closely monitoring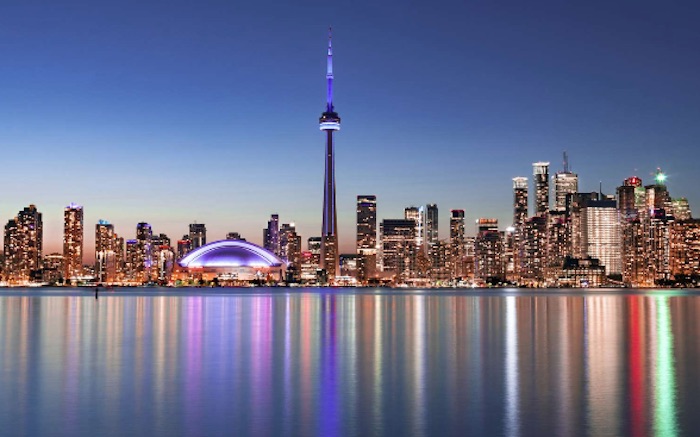 If you reside in Ontario, it has been difficult to avoid mentioning sports betting. You've probably seen the advertisements and heard the hoopla since the province opened its regulated online gambling market a year ago, and at this point you know how to participate.
In 2021, Canada legalized single-event sports betting, but Ontario was the first province to implement a regulated sports betting system that would enable numerous operators to offer legitimate, online sports gambling services. Numerous Ontarians are enthralled by this more open world of sports betting, and as a result, more than twenty organizations are competing for this sports-related niche of the larger provincial online gambling industry.
However, as the product offerings develop and the market matures, industry analysts and operators predict more changes for sports betting in Canada in the near future.
High revenue
After a year, the Ontario government still seems pleased with the health of the regulated online gaming sector, which has operators providing sports betting services along with casino and poker activities as well as top betting apps. According to a Ministry of the Attorney General spokesperson, Ontario's "safe, legal, and competitive online gaming market" fosters business possibilities, safeguards consumers, and generates income that "helps pay for government priorities."
The first, second, and third quarters of the first year of the online gambling sector each saw billions of dollars in bets placed, according to data from iGaming Ontario (iGO), a division of the Alcohol and Gaming Commission of Ontario. The public does not yet have access to fourth-quarter statistics.
However, the percentage of these wagers that are solely from sports betting is not broken down in these totals. The Ontario Lottery and Gaming Corporation (OLG), which keeps track of its own sports betting transactions, is not included in these totals either. In its annual report for 2021–2022, it states that OLG's PROLINE+ brand handled $1 million in bets just days after single-event betting became available, months before the opening of the broader regulated market.
Other provinces are closely monitoring the Ontario market
Other provincial governments are interested in learning from Ontario's experience, notably Alberta, which has just one legal gambling website operating right now.
The communications manager for Alberta Gaming, Liquor and Cannabis (AGLC), Karin Campbell, told CBC News that PlayAlberta.ca "has witnessed tremendous growth since launching its sports offering" a year and a half ago. She attributed this to the associated betting activities as well as newly accessible online lottery services.
The regulator, according to Campbell, is "supporting the successful and legal implementation of an expanded sports betting market" and is closely watching Ontario's market developments.
Single-event sports betting is also attracting many customers on PlayNow.com, British Columbia's only legal, regulated gambling website, in which punters placed $170 million on sports wagers in the first year of legalized online gambling.
The bulk of sports wagers on the site are single-event bets, according to Matt Lee, a spokesperson for the British Columbia Lottery Corporation. Lee stated that the lottery organization "continues to evaluate what sports-betting experiences" may be provided in the future given the interest in these services.
The Atlantic Lottery Corporation is the sole authorized supplier of single-event sports betting in Atlantic Canada. Greg Weston, the spokesperson for the institution, stated that "sales have been strong since the option became available."
As time goes on, Peter Czegledy, a partner at Toronto's Aird & Berlis LLP and the head of its gaming division, believes that "Ontario will not be alone" in enabling private operators to compete with long-established government operators in online gambling, including sports betting. But he said that the strategy can vary depending on the jurisdiction.
The journey ahead
Some industry observers predict that over time, there will be fewer enterprises competing in Ontario's market.
A core number of large enterprises will ultimately emerge, according to Michael Naraine, an associate professor in Brock University's Department of Sport Management in St. Catharines, Ontario. He anticipates that there will be some consolidation and some failures.
Naraine predicted that there will eventually be seven or eight significant firms, citing Coolbet's recent exit as evidence that the market's current composition would not be long-term viable.
According to Czegledy, it's conceivable that additional operators will enter and leave the Ontario market in the future. Nevertheless, according to him, a more pertinent query is "what categories of operators have or have not undergone regulation, and what proportion of the market they make up". He concluded that, according to those metrics, Ontario has done well thus far.