Evansburg RCMP involved in shooting following vehicle pursuit
Evansburg, Alberta – Evansburg RCMP can confirm that one of their members has been injured following an exchange of gunshots. The member suffered non life-threatening injuries and has been transported to an Edmonton hospital.
Earlier Thursday afternoon, an RCMP member in Evansburg located a male believed to be wanted on a Canada Wide Warrant out of Calgary. At approximately 5:15 p.m., efforts were made to stop the male suspect in the vehicle he was driving. The male failed to stop for police and a pursuit ensued.
The pursuit continued on Highway 16 between Evansburg and Entwistle, travelling eastbound and westbound multiple times. The suspect vehicle avoided tire deflation devices. RCMP members from Stony Plain, Spruce Grove, Edson, and Drayton Valley assisted Evansburg members in the pursuit.
While eastbound at Nojack, the deployment of a tire deflation device was successful. The suspect continued eastbound until the vehicle came to a stop at Highways 16 and 22 North.
A confrontation occurred between the RCMP members and the male suspect, who was the sole occupant of the vehicle. The male was injured fatally and the RCMP member suffered minor injuries.
Members remain at the scene to continue their investigation.
The incident has been referred to Alberta Serious Incident Response Team (ASIRT) which is mandated to investigate incidents involving serious injury or death that may have resulted from the actions of a police officer. Further information will not be made available by the RCMP.
We focus our sympathy towards everyone affected by this event, and our good wishes to our recovering member.
Missing 13-year-old Edmonton girl found alive in Oregon, 41-year-old man arrested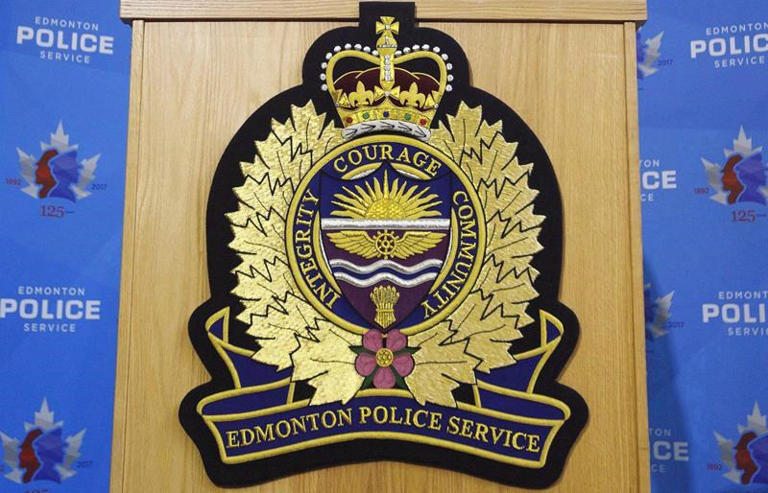 EDMONTON — Police say a 13-year-old Edmonton girl missing for more than a week has been found alive in the United States.
She was located following a week-long search that began when she was seen arriving at her junior high school but didn't show up for class.
Edmonton Police Insp. Brent Dahlseide says the girl, who was reported missing June 24, is currently in an Oregon hospital for a precautionary examination after being found safe in the state early Saturday morning.
Dahlseide says a 41-year-old Oregon man will be charged with child luring and is expected to face additional charges in Canada and the U.S.
He says Edmonton police received assistance from other agencies in Canada, as well as from the FBI and other police services in the U.S.
Dahlseide says it's believed the suspect came to Edmonton, but it's not yet clear how he initially made contact with the girl or how she crossed the U.S. border.
"We would be speculating to say they crossed the border together, but I do know that they were located together, again, in the U.S. once they gained entry," Dahlseide told reporters during an online news conference Saturday, noting he believed the two had been communicating online.
"I don't know how long they may have been in contact with one another. I do know that the reason we're going with a child-luring charge at this point is that it's one we can support because of some of the online history."
Photos of the girl have appeared on billboards and posters across Alberta this past week asking people to be on the lookout for her and contact police with tips.
Dahlseide said an Amber Alert was not issued because investigators lacked a description of a suspect or a suspect vehicle. He said police got that information on Friday and were drafting the alert that afternoon when they learned from Canada Border Services the suspect had crossed into the U.S.
At that point the suspect was no longer in Canadian jurisdiction, Dahlseide explained, which is another criteria for an Amber Alert. He said they made a deduction about where the suspect was going and alerted authorities on the U.S. side.
Dahlseide said he believed the arrest was made outside Gladstone, Oregon, just south of Portland, away from the suspect's residence. He said the suspect's name would not be released until charges are formally laid.
He said the girl's family were informed early Saturday she'd been found safe and they are making arrangements to bring her home.
"I'm sure we likely woke them up, showing up at their door so early," Dahlseide said.
Canadian investigators have not had a chance to speak with the girl or the suspect yet, Dahlseide said, and other questions remain.
He said investigators believe the suspect was in Mission, B.C. for three to four days, so they'll be asking RCMP there to speak to people who may have seen him or the girl during that time. The FBI will also be able to help supply bank or credit card information to piece together the suspect's movements, he said.
This report by The Canadian Press was first published July 2, 2022
Rob Drinkwater, The Canadian Press
B.C. RCMP identify twin brothers as B.C. bank shooting suspects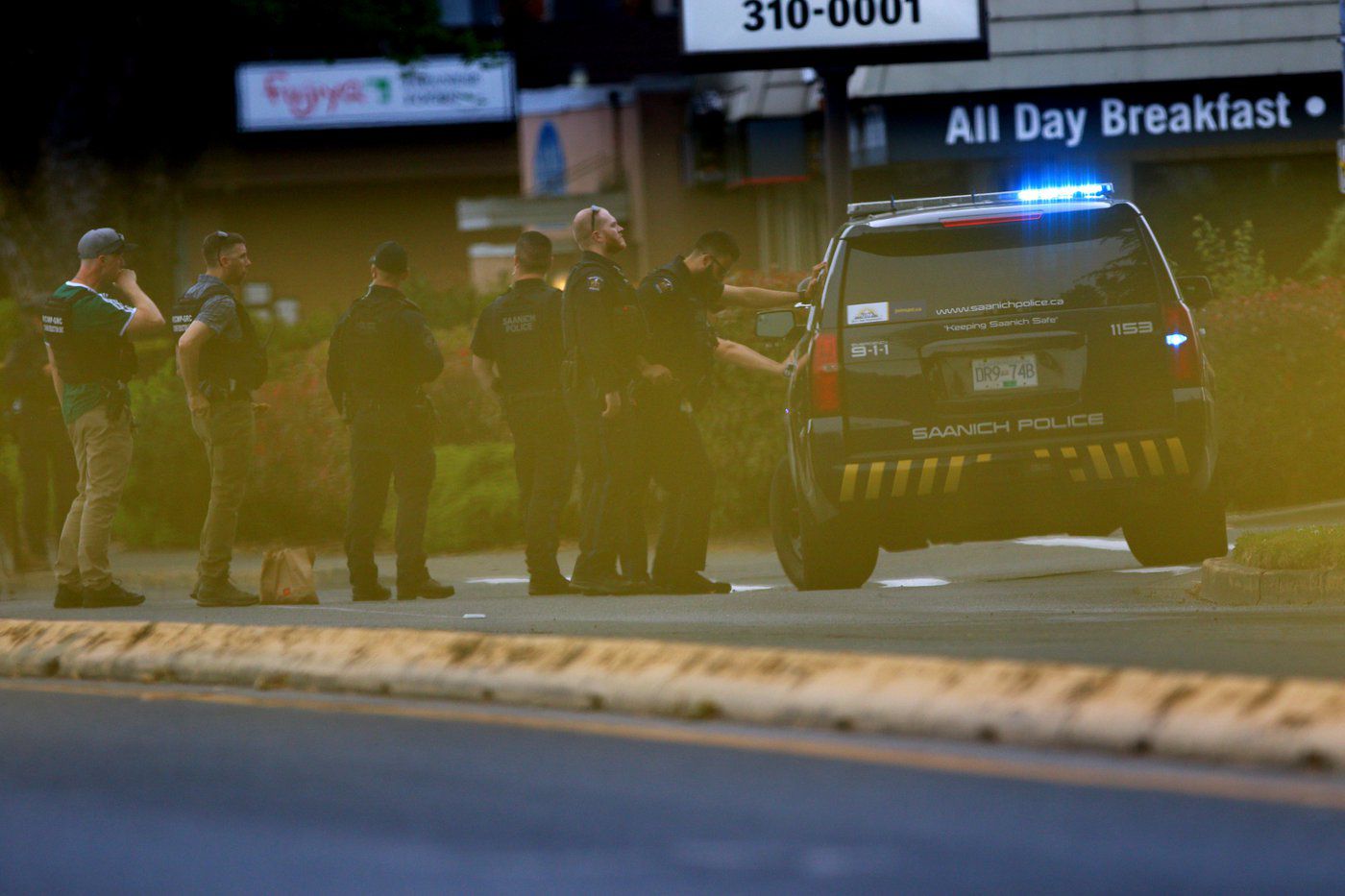 Victoria – Twin brothers in their early 20s were responsible for the shooting that injured numerous police officers at a bank in Saanich, B.C., earlier this week, RCMP alleged Saturday.
Mounties spokesman Cpl. Alex Bérubé named the men as 22-year-olds Mathew and Isaac Auchterlonie from Duncan, B.C.
Six officers were shot and the brothers were killed in the shootout with police on Tuesday outside the Bank of Montreal branch.
Bérubé said officers have spoken with the twins' relatives, who are co-operating with the investigation.
Investigators are looking into the suspects' backgrounds, and he said neither man had a criminal record or was known to police.
"We understand that the release of the names of the two deceased may answer the who, but there are still many outstanding questions and investigation efforts that need to take place in order to fully understand what took place and why," Bérubé told a news conference.
"The motive behind the armed robbery and subsequent exchange of gunfire with police has not yet been determined."
Police have also confirmed that the twins are associated with a white four-door 1992 Toyota Camry that has two black racing stripes over the hood and roof, Bérubé said.
The car was found with multiple explosives, which were removed and destroyed last week
Bérubé said the investigation has so far determined that there were only two suspects in the bank.
"However, we are continuing to look into whether anyone else was involved or associated to the events on Tuesday."
An update on the condition of the injured officers wasn't given.
Earlier, Saanich Chief Const. Dean Duthie had said three of the officers remain in hospital, including one who is in intensive care while another will require more surgeries.
This report by The Canadian Press was first published July 2, 2022.