Embracing Tradeoffs To Finally Create Humane Covid Policy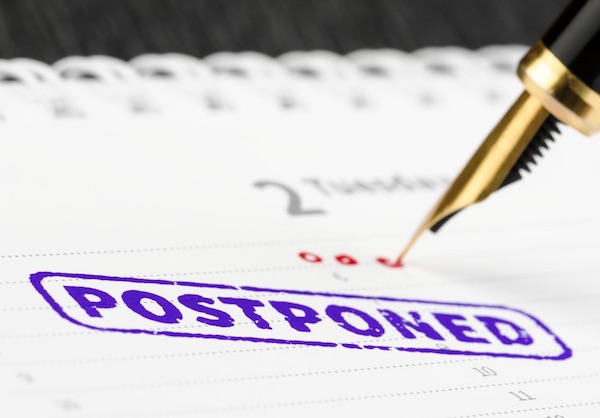 The flaw in the treatment of Covid-19 and its variants is the policy of perfection. "We're not going to put a dollar figure on human life," Andrew Cuomo, New York's governor, declared after he imposed a statewide COVID-19 lockdown last year. The goal was to "save lives, period, whatever it costs."
An outbreak of COVID-19 on the New York Islanders has caused the hockey team to postpone its games through at least Tuesday. As many as eight team members will be unavailable to play because of NHL Covid-19 protocols. Earlier in November, the Ottawa Senators postponed three games after players entered COVID-19 protocol.
Reports of the outbreak leave out just how sick the players are. If the press releases were more forthcoming they might show that almost all the affected players have mild or no symptoms— like a flu bug— but have ticked the unreliable PCR test for a minuscule trace of the virus. Or they have been in contact with a person who has caught the attention of the PCR auditors.
In previous pandemics these leagues employed no extraordinary measures and play went on normally as players who fell sick were quarantined. There were zero fatalities or long- term sicknesses from SARS, AIDS, H1N1, Hong Kong flu and other previous pandemic viruses. Leaving aside the unreliability of PCR tests the real question is why pro sports leagues continue the whack-a-mole policy of excessive testing.
Surely we have learned that early treatment and helping groups targeted by the virus and its variants is the best means of getting through the current crisis. Depending on which research you read, people in the demographic of the Sens and Islanders players are at as much risk from the vaccines as they are from the virus. Which is, negligible in both cases.
Making this worse has been the very spotty record from health authorities such as the WHO, CDC, Health Canada who took positions, reversed them, and, when challenged, got governments and Big Tech to censor their critics. Even though other previous pandemic viruses still exist in the population the people in charge pretended that Covid-19 could be wiped away if the public would just adopt their stringent advice. (A position they're now slowly withdrawing.)
For all the importance placed on the lockdowns/ masks/ distancing, no one in officialdom has yet been able to clearly articulate how they've stopped any of the worst aspects of Covid. Infections have followed traditional patterns and peaks. There's no correlation between lockdowns and the lifespan of a virus. Yet the leagues remain in lockstep with corporations and government by using a test-and-trace standard developed in April 2020 that neither halts the virus nor protects athletes.
Driving government's initial approach in Canada and the Western world has been Governor Cuomo's "every life is sacred" response— predicting that health officials and government technocrats could ultimately eliminate the virus entirely. This assumption— embraced by legacy media— justified the succession of draconian mandates on lockdowns, masks, distancing etc.
In doing so the zealots trampled the most sacred tenets of liberty and freedom in western culture. Locking up people in hotels, requiring small businesses to close while larger ones remain open, forcing people of all ages to take experimental drugs at the risk of their jobs, mandating masks and vaccines on 5-12 year olds… these were wartime measures.
Health® experts forgot the principle economist Thomas Sowell famously observed. "There are no solutions; there are only tradeoffs." Using an absolutist approach politicians and their embedded media concentrated all their costly efforts on a vaccine. The collateral damage from their single-minded pursuit of vaccines doomed untold millions to addiction, suicide, delayed surgery and neglect.
Sowell's principle on tradeoffs is the bedrock of a liberal democracy. We balance the options and choose the path that honours both freedom and collective action. One instance of how this works is in the manner in which we travel. Individuals are given the right to own whatever brand of car they like, drive any speed under the law, whenever they like, take whichever route they choose. They buy their choice of insurance to protect them against collisions with the inevitable reckless drivers in our midst.
We also understand that, under this compact, we accept tradeoffs. In 2020, 38,680 people died in motor-vehicle traffic crashes in the U.S. (In 2018 in Canada, there were 1,922 motor vehicle fatalities.) The state could reduce these statistics by reducing speeds, presumably to virtually nothing. But as citizens we see this government overreach as impractical.
Using the absolutist Covid standard on major highways, speeds would be reduced to 10 kilometres/ hour, cars would have governors to enforce speeds and government would tell you when and where you can drive. Absurd. With Covid, however, we have been told that smothering governance is justified, because every life is sacred. There will be no tradeoffs.
As we see the usual suspects gearing up for more overreach caused by a new variant, we may finally reach the breaking point for many citizens. They now see that, in the race for an ending to the virus, the balance between freedom and collective action must not be ignored again . They must say no to unreasonable measures. Whether they can resist the threats of the ruling class and its media partners will be telling.
Bruce Dowbiggin @dowbboy is the editor of Not The Public Broadcaster (http://www.notthepublicbroadcaster.com). The best-selling author was nominated for the BBN Business Book award of 2020 for Personal Account with Tony Comper. A two-time winner of the Gemini Award as Canada's top television sports broadcaster, he's also a regular contributor to Sirius XM Canada Talks Ch. 167. His new book with his son Evan Inexact Science: The Six Most Compelling Draft Years In NHL History is now available on http://brucedowbigginbooks.ca/book-personalaccount.aspx
Green On Outside/ Red On Inside: The Great EV Leap Forward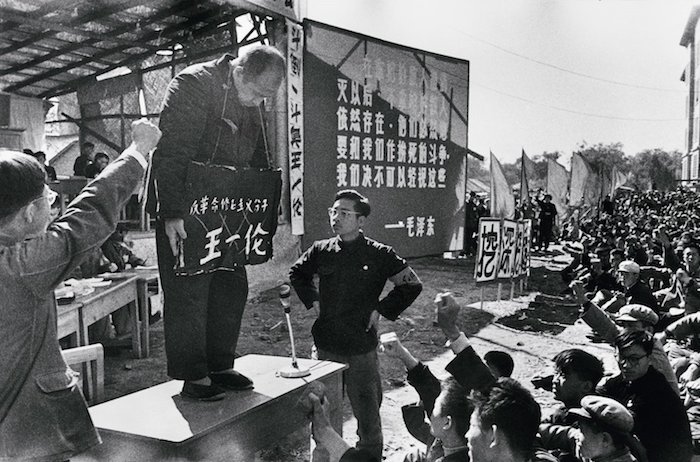 Sign up today for Not The Public Broadcaster newsletters. Hot takes/ cool slants on sports and current affairs. Have the latest columns delivered to your mail box. Tell your friends to join, too. Always provocative, always independent.
"We just did something about climate change for the first time in decades. That's why we have to win this as that hurricane bears down on Florida. We have to win in the midterms."— Minnesota Senator Army Klobuchar
A few years ago here at Usual Suspects we began posting black-and-white pictures of the Red Guard waving Mao's Little Red Book and show trials of capitalist roaders in the mid-60s. It was a jest at the Rob Reiner wing of the Left. The point being that, "Boy, won't these people look dumb in a few years when sanity prevails?"
Take a Great EV Leap Forward to the present day, and the Red Guard photos look less like satire and more like Amy Klobuchar on climate change. Organizations and people once regarded as sane have jumped the tiburon of fashionable narcissism. All the while calling everyone to their right the daughter of Mussolini (Italy's Meloni) follower of Hitler (Hungary's Urban) or a Trump disciple (Canada's Poilievre).
It's been astonishing to watch these liberals and their further-left friends like Reiner and Sarah Silverman still have no idea what happened in 2016. They think Trump led America astray. But #OrangeManBad never had a political philosophy. He just borrowed the issues from his base that mainstream GOP grandees ignored. That gave him the presidency. He followed them, not vice versa.
This seems too much for the Klobuchars to unpack. And so they have gone in search of issues that can be used to punish the 75 million or so who voted for the New York hotelier in 2020. Covid-19 served as a tasty entrée, but now it's a devolved into the disappointing dinner of boosters and bribery.
So the Klobuchar wing has revved up a Climate Change doctrine that promises no resolution for 50 years— but does offer a convenient cudgel with which to pound non-believers today. Proof of their conviction that we are entering a climate blast furnace always lies, in the words of Little Orphan Annie, only a day away.
Witness CNN's true believer Don Lemon's closed-minded haranguing an official from NOAA about Hurricane Ian. It must be climate change!!
NOAA Guy: "I don't think you can link to climate change to any one event …"
LEMON: "Listen, I grew up there. And these storms are intensifying…"
As Lemon shows, the chief media weapon to leveraging climate catastrophe "is surprise… surprise and fear… fear and surprise… Our two weapons are fear and surprise… and ruthless efficiency…. Our three weapons are fear, and surprise, and ruthless efficiency… and an almost fanatical devotion to Climate… ."
Or, as Komrade Klobuchar believes, if we can just drive electric cars the pending hurricane threatening Florida's Gold Coast will turn into a gentle off-shore breeze. There's not a moment to waste. Forget that Hurricane Ian is just South Florida's sixth major storm in the last 57 years versus 16 in the previous 50 years before that. Klobuchar knows best.
So the greens in government have harnessed the population to aggressive agendas. "The European Union is set to cut greenhouse-gas emissions by at least 55% by 2030, and the Biden administration promises to "achieve a 50-52 percent reduction from 2005 levels in economy-wide net greenhouse gas pollution in 2030."
In Canada, our plucky prime minister is not to be outdone. Canada's target is to cut emissions by 2030 to no more than 60 per cent of what they were in 2005. No more fossil-fuelled cars by 2035.
Of course the whole thing is a boat that won't float. Germany's green revolution is in tatters courtesy of Vladimir Putin and renewables that don't renew. Some have noticed. Louisiana congressman Clay Higgins summed up the fantasy fuel agenda when he quizzed Green zealot Raya Salter in a hearing.
"Everything you have, your clothes, your glasses, the car you got here on, your phone, the table you're sitting at, the chair, the carpet under your feet — everything you've got is petrochemical products. What would you do with that? Tell the world."
"If I had that power in the world — actually I don't need that power," Salter responded. "Because what I would do is ask you sir, from Louisiana, to search, to search… search your heart and ask your God what you are doing to the Black and poor people in Louisiana."
Higgins was then pummelled by professional scold Alexandra Occasio Cortez for embarrassing Salter. "Men who treat women like that in public, I fear how they treat them in private." How petro products might be replaced was never answered. That matters little to the Klobuchar Clan. If only we go faster then momentum will carry them over the threshold to a new age.
Which brings us back to why today's zealots want to imitate the China of the Red Guard. When Mao grew impatient with China's inability to become the world's leader in steel production in the late 1950s he mobilized The Great Leap Forward. China's resources would be totally diverted to making steel— even in the back yards of peasants.
The outcome? Writes Helen Raleigh in @WSJ: "The combination of lies, failed experiments, absence of labor and violent requisition practices led to famine. From 1959 through 1961, an estimated 30 million to 40 million Chinese people died from hunger." Mao then purged the leadership that had failed his pipe dream. More millions died. China retreated from the world.
It's worth noting that during those tragic times future Canadian PM Pierre Trudeau wandered China with his friend Jacques Hébert. He was given rare access in exchange for Potemkin approvals of Mao's genius. "The experience of that superb strategist Mao Tse-Tung," gushed Trudeau Sr. "might lead us to conclude that in a vast and heterogeneous country, the possibility of establishing socialist strongholds in certain regions is the very best thing."
Needless to say, the Trudeau apple hasn't fallen far from the tree on China or orchestrated disaster. Green power has no bigger booster than Justin. "One of the essential lessons from China's Great Leap Forward is that catastrophic failures inevitably follow from politicians' insistence on ignoring reason, logic, truth and economics," writes Raleigh. "Europe's current energy crisis, California's continuing power outages and Sri Lanka's food shortages are all warning signs."
Signs that Justin and Klobuchar have dismissed as conspiracies of right-wing nut cases.
Bruce Dowbiggin @dowbboy is the editor of Not The Public Broadcaster (http://www.notthepublicbroadcaster.com). A two-time winner of the Gemini Award as Canada's top television sports broadcaster, he's a regular contributor to Sirius XM Canada Talks Ch. 167. Inexact Science: The Six Most Compelling Draft YearsIn NHL History, , his new book with his son Evan, was voted the eighth best professional hockey book of by bookauthority.org . His 2004 book Money Players was voted seventh best, and is available via http://brucedowbigginbooks.ca/book-personalaccount.aspx
Dramatic? Yes. But 1972 Was Not The Greatest Hockey Ever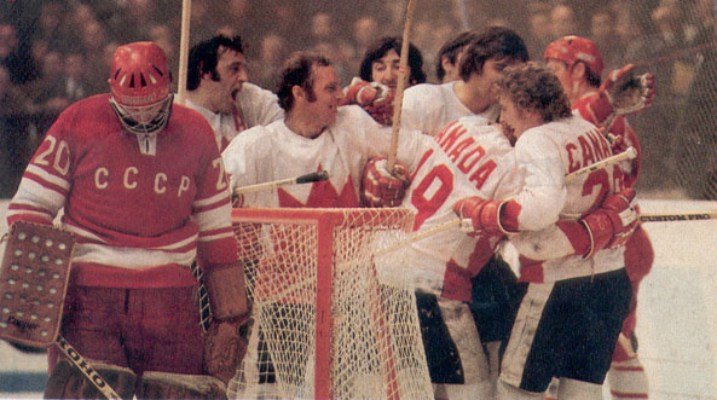 Sign up today for Not The Public Broadcaster newsletters. Hot takes/ cool slants on sports and current affairs. Have the latest columns delivered to your mail box. Tell your friends to join, too. Always provocative, always independent.
One of the advantages of being alive for an extended period is how you develop a filter for propaganda. Experiencing seminal sports events in real time affords the ability to separate hype from history. Perhaps the greatest sports events for Canadians of a certain age were those in September 1972, when— as a first-year student at U of Toronto— we cut classes to watch the national mental trauma of The Showdown Series.
Even 50 years after the emotional tumult of Canada/USSR, it's fair to say that it was a drama unlike any other. It legitimized International hockey competition. In an age when a 36-inch TV was a luxury, hockey sticks were made of wood and Foster Hewitt was still semi-coherent the eight-game matchup between Canada's top NHL stars and the "amateurs" of the Soviet Union delivered as a clash of cultures. Many who weren't there call it the greatest hockey ever played.
The greatest hockey ever? Certainly the Soviets played their best. But the Slap Shot quality of Canada's winning effort could not hold a candle to the 1987 Canada Cup squad that beat a Soviet team in a three-game final as the USSR was collapsing. Without Bobby Orr, Bobby Hull and Gerry Cheevers in the 1972 lineup— and lulled into complacency by homer media— Team Canada squandered its obvious advantages by arriving out of shape for Game 1.
Neither were they prepared mentally for the political consequences of eight games on two continents over 26 days in September. How high were tempers and how damning the criticism? The late Rod Gilbert's own brother called him "a disgrace" after Canada suffered an embarrassing 7-3 defeat in the opener. While time has soothed frayed tempers the Summit Series was not Canada at its best psychologically. To be blunt, Canada's top stars were their often own worst enemies when adversity appeared.
That's been largely forgotten today as fans smooth out the team's rough edges. Perhaps the best example of revisionism was Phil Esposito's pouting, whiny screed after Canada lost Game 4 in Vancouver. Espo was pure entitlement, demanding that fans ignore the ill-tempered, slap-dash attitude of their heroes. While sycophantic journalists have re-fashioned the Johnny Esaw interview as a call to arms, it was more like a put-upon call to Canadians for pity.
Almost as egregious was the deliberate injuring of Soviet star Valeri Kharlamov, the speedy winger (think Pavel Bure) who had destroyed Canada with his skill. And so Bobby Clarke went full Ogie Ogelthorpe, breaking Kharlamov's ankle in Game 6 with a cynical slash. Kharlamov tried to continue, but he was done as a factor in the remaining games. (Years later series star Paul Henderson admitted, "I really don't think any part of that should ever be in the game."
Then there was the late Jean Paul Parisé's intimidating assault on controversial referee Josef Kompalla in Game 8. Frustrated about calls in the final game, Parisé charged at Kompalla with his stick raised. Just before he brought the stick down on Kompalla he pulled back. Parisé was ejected, but it proved an ugly moment mitigated only by Henderson's later heroics.
To say nothing of Alan Eagleson's obstreperous behaviour skittering across the ice with a raised finger after reportedly escaping the KGB. He was matched by Bill Goldsworthy's raised finger at Game 8's end. Espo's repeated "choke" signs at bemused Soviets. Or the four Canadian players who jumped ship before the series switched to Moscow. It was high drama. The greatest hockey? No.
Thanks to Canada's globalist PM Pierre Trudeau, Canada was looking to break its image as an imperial chattel of Great Britain. The series was a springboard to that for many. But Canada had to win. My friend Bob Lewis, who covered the series for Time magazine, is excellent in the Icebreaker documentary at presenting the trauma for a vulnerable Canada. The country headed for a federal election in October wondering how a defeat might hurt Trudeau's chances. (The win didn't keep Trudeau from losing his majority.)
The 50th anniversary, like previous anniversaries of the 1972 series, has produced documentaries and films reliving the moments with surviving players and journalists who were there in the flesh. While neither CBC's four-part series Summit 1972 nor Icebreaker: The '72 Canada Soviet Summit Series breaks any new ground on the Cold War climate, they do serve as a reminder to anyone born after the Series of the cultural impact of the showdown with a feared nuclear rival. And it uses the latest technology to clean up video and audio that was being lost to time.
The principal difference between the two productions— besides length— is the scoreboard of which players on the two teams appear in each documentary. Who gets Ken Dryden? Who nails down Phil Esposito? Who gets Vladislav Tretiak? The greatest impression is the age of the surviving men now (10 Team Canada members have passed away) who look more like WW II vets than hockey heroes.
Sadly, the producers of Icebreaker also include extensive interviews with convicted felon Alan Eagleson, who stole the glory from Joe Krycka and Fred Page of the Canadian Amateur Hockey Association who originally negotiated the series. The corrupt Toronto lawyer then pushed them aside in his position as player agent and NHL Players Association director. Yes, he was part of the series, but allowing him to restore his integrity via a starring role in this documentary makes for tough watching.
So for those beleaguered by a modern world, the 1972 retellings will be a balm with a happy ending— like when Esposito met noted USSR hockey fan and cold-blooded dictator Vladimir Putin years later. "Mr. Esposito, I thought you hated all Russians," Putin remarked. "Mr. Putin, I did until my daughter married one," Esposito replied.
For others it might fill in the stories told by now-deceased relatives and friends who saw it all. And for aging Boomers, whose proxy was carried by Team Canada 1972, the throwback will be a reminder that something of worth more than bell bottoms and sideburns emerged from their glory days.
Bruce Dowbiggin @dowbboy is the editor of Not The Public Broadcaster (http://www.notthepublicbroadcaster.com). A two-time winner of the Gemini Award as Canada's top television sports broadcaster, he's a regular contributor to Sirius XM Canada Talks Ch. 167. Inexact Science: The Six Most Compelling Draft YearsIn NHL History, , his new book with his son Evan, was voted the eighth best professional hockey book of by bookauthority.org . His 2004 book Money Players was voted seventh best, and is available via http://brucedowbigginbooks.ca/book-personalaccount.aspx