You are NOT alone! Text4Hope aims to help Albertans shoot down the Covid-19 Blues
Are you self-isolated or quarantined? Are you feeling anxiety, stress, angst, depressed or struggling through this COVID-19 crisis? Alberta Health Services (ASH) has launched a new daily, no cost mental health and wellness text-based service called, Text4Hope.
"Connection is so vitally important to our mental health and well-being," said Dr. Deena Hinshaw, Alberta's chief medical officer of health as she explained the free program, "aims to help provide encouragement and hope to Albertans." Continuing, "Text4Hope sends subscribers (a daily) text message of support and encouragement, to ease stress or anxiety." All an Albertan has to do to sign-up for this platform, "Is texted, Covid- 19 hope, to 393939 to subscribe." Hinshaw said, "In return, they will receive text messages on healthy thinking or actions to help manage their mood."
Dr. Vincent Agyapong, Clinical Professor, Department of Psychiatry, University of Alberta & AHS's Edmonton Zone Clinical Section Chief for Community Mental Health, created a similar outlet for people during the 2016 Fort McMurray wildfires, said "One of the biggest benefits to Text4Hope is that it offers immediate support when experiencing stress and anxiety."
No community-based Alberta-wide project like this can come together this fast without the generous financial support of numerous organizations, helping ASH make Text4Hope possible include; the Mental Health Foundation, the University Hospital Foundation, Calgary Health Trust, Alberta Children's Hospital Foundation and the Royal Alexandra Hospital Foundation.
The initiative cost four dollars per-person to run through this three-month project and is budgeted for 2-million-dollars right now. Donations are being accepted by all of the non-profit partners that have put up in advance to make Text4Hope possible.
While this program provides a free, evidence-based one-way text communication and is a helpful option for people in self-isolation, or quarantined and those in remote locations around the province, Dr. Agyapong stressed, "The program isn't intended to replace (face to face) therapies or interventions but is rather another added support to someone's overall care plan."
All of Alberta Health Services mental health support lines and web resources remain operational during this time. For details and links for the services available in your health region across Alberta, visit this link; "Help in Tough Times"
Dr. Hinshaw added that the "program is an additional resource to help us find encouragement and strength as we navigate the day-to-day challenges of a new normal."
Stay home plea from a healthy Canadian shocked to be a victim of COVID
Two Edmonton police officers have been charged with assault after an arrest in March
Two Edmonton Police Service officers have been jointly charged with assault and assault with a weapon after an altercation with a suspect in March.
The province's police watchdog alleges the officers used forced and employed an electronic stun gun during the arrest of a male suspect.
The Alberta Serious Incident Response Team investigated and determined that the two officers should be charged.
Const. Dustin Adsett and former Const. Oli Olason are to appear in Edmonton provincial court on Nov. 9.
The Alberta Serious Incident Response Team investigates when police are involved in actions that result in serious injury or death, and other serious allegations of police misconduct.
This report by The Canadian Press was first published Sept. 29, 2022
Police say toddler's death in southeast Calgary being treated as suspicious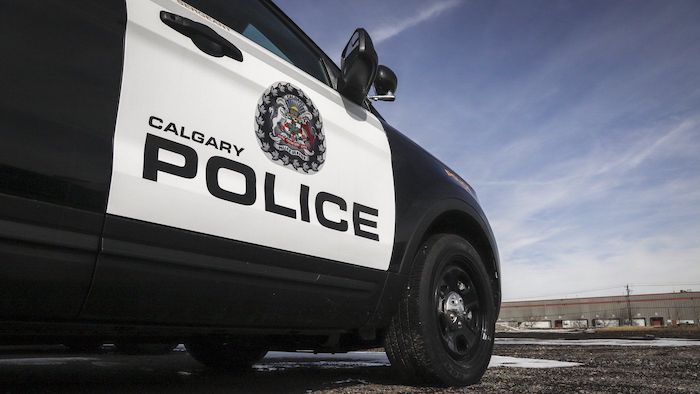 Police say they are investigating the death of a toddler in southeast Calgary.
Emergency crews were called to a home in the community of Midnapore around 2:15 a.m. Thursday and found a two-year-old girl in medical distress.
Police say the child was taken to hospital by ambulance but later died.
They say the toddler's death is being treated as suspicious.
Detectives are interviewing people to try to determine what happened before the child's death.
An autopsy is to be done Friday morning.
This report by The Canadian Press was first published Sept. 29, 2022.