You are NOT alone! Text4Hope aims to help Albertans shoot down the Covid-19 Blues
Are you self-isolated or quarantined? Are you feeling anxiety, stress, angst, depressed or struggling through this COVID-19 crisis? Alberta Health Services (ASH) has launched a new daily, no cost mental health and wellness text-based service called, Text4Hope.
"Connection is so vitally important to our mental health and well-being," said Dr. Deena Hinshaw, Alberta's chief medical officer of health as she explained the free program, "aims to help provide encouragement and hope to Albertans." Continuing, "Text4Hope sends subscribers (a daily) text message of support and encouragement, to ease stress or anxiety." All an Albertan has to do to sign-up for this platform, "Is texted, Covid- 19 hope, to 393939 to subscribe." Hinshaw said, "In return, they will receive text messages on healthy thinking or actions to help manage their mood."
Dr. Vincent Agyapong, Clinical Professor, Department of Psychiatry, University of Alberta & AHS's Edmonton Zone Clinical Section Chief for Community Mental Health, created a similar outlet for people during the 2016 Fort McMurray wildfires, said "One of the biggest benefits to Text4Hope is that it offers immediate support when experiencing stress and anxiety."
No community-based Alberta-wide project like this can come together this fast without the generous financial support of numerous organizations, helping ASH make Text4Hope possible include; the Mental Health Foundation, the University Hospital Foundation, Calgary Health Trust, Alberta Children's Hospital Foundation and the Royal Alexandra Hospital Foundation.
The initiative cost four dollars per-person to run through this three-month project and is budgeted for 2-million-dollars right now. Donations are being accepted by all of the non-profit partners that have put up in advance to make Text4Hope possible.
While this program provides a free, evidence-based one-way text communication and is a helpful option for people in self-isolation, or quarantined and those in remote locations around the province, Dr. Agyapong stressed, "The program isn't intended to replace (face to face) therapies or interventions but is rather another added support to someone's overall care plan."
All of Alberta Health Services mental health support lines and web resources remain operational during this time. For details and links for the services available in your health region across Alberta, visit this link; "Help in Tough Times"
Dr. Hinshaw added that the "program is an additional resource to help us find encouragement and strength as we navigate the day-to-day challenges of a new normal."
Stay home plea from a healthy Canadian shocked to be a victim of COVID
U.S. senators call for trade crackdown on Canada over dairy quotas, digital policies
WASHINGTON — A pair of senior U.S. senators is urging the Biden administration to get tough with Canada for "flouting" obligations to its North American trade partners.
Democrat Sen. Ron Wyden of Oregon and Republican Sen. Mike Crapo lay out their concerns in a letter to U.S. Trade Representative Katherine Tai.
The letter says American dairy producers still aren't getting the access to the Canadian market they're entitled to under the U.S.-Mexico-Canada Agreement.
It also describes Canada's planned digital services tax as discriminatory and raises similar concerns about new legislation to regulate online streaming and news.
All three, the senators say, would give preferential treatment to Canadian content and deny U.S. tech companies fair access to the market north of the border.
The letter comes after meetings this week in San Diego between U.S., Canadian and Mexican trade emissaries, as well as the North American Leaders' Summit in Mexico City earlier this month.
The USMCA, referred to in Canada as CUSMA, has been at the centre of a number of bilateral and trilateral disputes since it went into effect in the summer of 2020.
"Three years later, it is disappointing that Canada and Mexico have failed to come into full compliance with the agreement — and, in some cases, have flouted their obligations," the senators write.
"USTR must take decisive action to ensure full compliance with the agreement and with dispute settlement panel findings. It is critical to ensure that every chapter of USMCA is fully and timely enforced."
Canada and Mexico have their own issues with how the U.S. is interpreting the deal, which was signed in 2018 after protracted trilateral efforts to replace NAFTA.
As the Mexico City summit wrapped up, a dispute panel ruled against the U.S. over how it interprets the rules that determine the origin of core automotive components.
It remains unclear whether the U.S. plans to comply with that decision.
This report by The Canadian Press was first published Jan. 27, 2023.
The Canadian Press
TotalEnergies EP Canada ups stake in Fort Hills oilsands project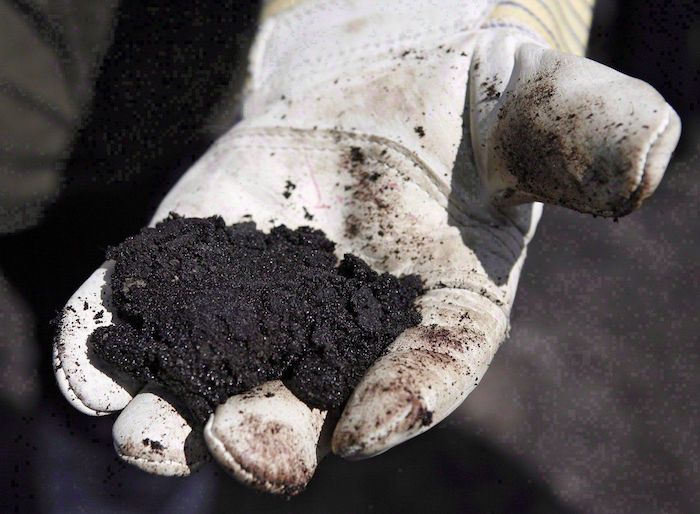 Calgary – TotalEnergies EP Canada Ltd. says it is increasing its ownership in the Fort Hills oilsands project by acquiring part of Teck Resources Ltd.'s stake in the mine.
Teck announced last year that it would sell its 21.3 per cent stake in Fort Hills to Suncor Energy Inc., the third partner in the project, for about $1 billion.
However, TotalEnergies EP Canada says it has exercised its pre-emption right to acquire an additional 6.65 per cent in the project from Teck for $312 million.
The deal brings the company's stake in Fort Hills to 31.23 per cent. Suncor will own the rest.
French company TotalEnergies announced in September 2022 its plan to exit the Canadian oilsands by spinning off TotalEnergies EP Canada in 2023.
It says the acquisition of an additional interest in Fort Hills helps build TotalEnergies EP Canada for the future.
This report by The Canadian Press was first published Jan. 27, 2023.
Companies in this story: (TSX:TECK.B, TSX:SU)