Trio of Passionate Edmonton Women Overflowing with Humanity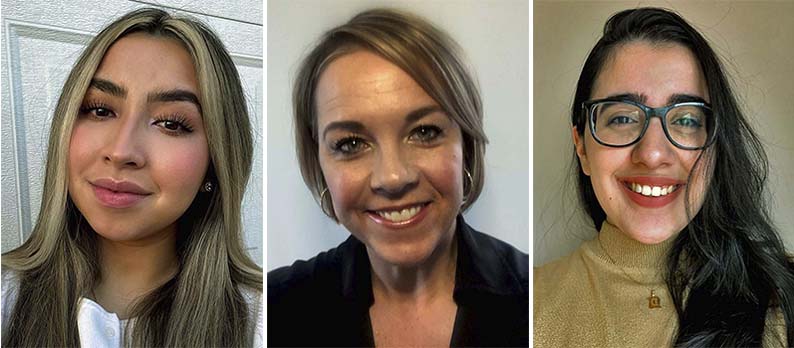 New website works to make a permanent record for seniors' stories and knowledge
Launching live at the start of April, the community response to Seniors Of Humanity (SOH), has already been, "amazing and incredible, we are so thankful", say the three co-creators.
Meera Kassam, Erin Gaudet and Diana Dagher were brought together through @YegSeniorsProject (YSP), an, inspiring, multi activity, Metro Edmonton initiative that brings community connections and joy to homebound seniors.
This new SOH initiative hopes to build on its sister project's past successes. Kassam is very adamant saying, "This project is not about us, it is about the amazing people that have passed and are still alive. We want their stories, memories and knowledge told and remembered." While the features so far have been Edmonton based, this energetic group it thinking big and can see the day where it will grow across Alberta, Canada and even the world.
Sporting more passion and energy than a super-charged Energizer Bunny, 20-year-old Edmontonian, Meera Kassam, founder of both SOH and YSP is currently one of Alberta's busiest people.
This humble go-getter is currently finishing her 3rd year of undergrad studies at the University of Alberta, in the fall she is transferring to the University of Calgary to complete her degree in the Social Work program. Also, on Kassam's busy weekly plate is, working at a retirement home, is a personal trainer, is a caregiver for her grandparents and special needs uncle, does the family shopping and their errands as well. Once all of these responsibilities are completed, she spends the rest of her energy and hours dedicated to helping the two growing community initiatives she has founded.   
Asked where she gets so much passion and energy for the community? "I give my parents and family all the credit for the person I am today. "Kassam was born in Kabul, Afghanistan, before the 9/11 attacks. When she was a year-old, with the war on terror raging, she was able to immigrate to Canada. Kassam has had travel thoughts, "People dream to go back to their homeland, but for me it doesn't work like that." Continuing, "As a western woman, I would be in grave danger if I went back to my birth country, even for a visit."
This senior's memory concept is something that she wanted to do for some time, "In my second year at the University of Alberta I talked at length with my Genitourinary professor on creating a project that would preserve seniors' stories," Kassam said.
Erin Gaudet, made contact through Kassam's YSP's website. They clicked right away she explained, "I had never met Meera, during our first call, we hit it off and quickly discovered that we had the exact same idea."
In 2015, Gaudet, married mother of two very active boys, helped her father write his life's memoirs. Later he started battling health issues, "I lost my incredible father to brain cancer in 2019." Thankful for her dad's already documented and written memories, "I learned a lot about his life that I did not know. He left us all a legacy of love." Continuing, "These memories and knowledge would have gone by the waste side, forgotten over time."
Two became a third co-creator, when Diana Dagher joined the team to help with the full suite of social media channels. With some great content ready to go, things moved very quickly from January.
Kassam explains how a simple shopping trip inspired the name, "I needed a pair of jeans, fell in love with a pair made by, Citizens of Humanity. They were hundreds of dollars, had to put them back." Then the creative lightbulb went off, "I thought hey, Seniors of Humanity. Why not?" The name was born.
Seniors of Humanity wants to be as inclusive as possible. Their goal is to share the wisdom, the struggles, and the stories of seniors with the world.
Gaudet points out, "Seniors offer a large untapped resource, but their value and inputs are wildly underrepresented on social media. With this project we hope to change that." Adding, "If your parents, grandparents, great grandparents and other family members cannot write their own story, sit down with them and do it together. You never know what you might learn that you did not know before."
One of the first features posted online by Seniors of Humanity is, Monica Miles Lipscombe, mother of well-known Edmonton actor, producer and community advocate Jesse Lipscombe, founder of the #MakeitAwkward campaign. Monica is also one of seven children of a true Edmonton legend, three time Grey Cup champion with Edmonton Football Team, Canadian Football Hall of Fame member, Alberta Sports Hall of Fame member, on the Edmonton Eskimos Wall of Honour, University of Alberta grad and long-time Edmonton Catholic School teacher, Rollie Miles. Lipscombe's SOF story
Gaudet Added, "If you do not have someone to write the story, please email us the background information and we will endeavour to call them and document their story."
Stories can be submitted through the website; HERE
Quote collection for, "Words of Humanity" came be submitted; HERE
Seniors of Humanity; Email
Seniors Of Humanity Social media;
Other media coverage;
Ryan Jespersen's Real Talk feature; Link
Adrienne Pan's CBC Radio Active feature; Link
www.CovidKindness.ca highlight of @YegSeinorsProject's (YSP), Mother's Day parade giant drive-by for Edmonton seniors. LINK
Edmontonians begin to receive their new waste carts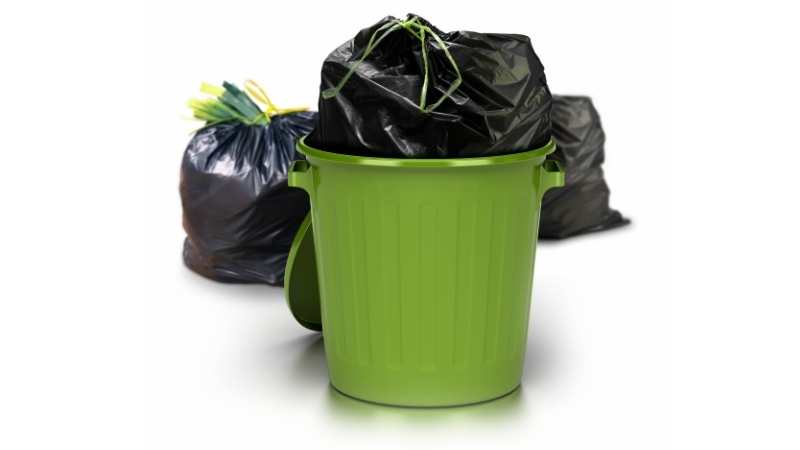 March 15, 2021
Between March 15 and August 31, approximately 250,000 homes in Edmonton will receive new garbage and food scraps carts as the City of Edmonton implements the Edmonton Cart Rollout program in six phases. The new cart-based system incorporates research and public engagement along with two years of testing the cart-based system in 13 pilot neighbourhoods.
"The Edmonton Cart Rollout is an essential step in Edmonton's journey to become more sustainable and environmentally friendly as we grow," said Don Iveson, Mayor. "These carts will allow us to reduce overall waste and accomplish a 90 per cent waste diversion from landfills — all while improving safety conditions for our workers."
Over the coming months, and in partnership with all Edmontonians, the City aims to send less waste to landfill and continue to work towards a zero waste future while helping residents transition to the new system.
"Now more than ever, we need Edmontonians' help as we embark on the new system," said Councillor Jon Dziadyk. "Reducing waste at home and better using what we have will help make the program a success."
As cart delivery begins, each home will receive a garbage cart, a food scraps cart and a food scraps pail. Approximately 19,000 homes that pre-selected a 120L cart earlier this year will receive the smaller sized garbage cart. All other homes will receive the default large (240L) garbage cart. Starting April 6, residents can exchange their garbage cart size anytime after they receive their carts by submitting an online request. The City highly recommends that residents use the carts for a few weeks before submitting an exchange request based on the two to six week learning curve observed in the homes that tested the program. The new way of sorting and setting out waste takes a little time to get used to. The City also offers an Assisted Waste collection service for customers who have difficulty getting their waste to the curb or lane. For information on the cart exchange and collection assistance, visit edmonton.ca/waste.
Along with the carts, each home will receive an information package which includes a welcome brochure, What Goes Where poster, collection calendar and city map to help residents determine their first cart collection day. Residents should not use their carts until their first cart collection day as automated collection will not begin until carts are delivered to all homes in a certain phase. Residents who receive carts from March 15 to April 10 will start the cart-based collection the week of April 13.
Residents can download the free WasteWise app in the App Store or Google Play for sorting information and collection day reminders. Edmontonians can also find their cart delivery period, proper set-out and sorting information as well as sign up for a virtual education session at edmonton.ca/waste. Sessions are live now and will be available until the Fall.
"We're so excited to be launching this new program," said Jodi Goebel, Director, Waste Strategy. "With the Cart Rollout, we're joining other cities all over North America in sorting waste at home to help keep food scraps and yard waste out of the landfill."
EPS investigating shooting in Tamarack neighbourhood
October 20, 2020
The Edmonton Police Service is investigating a shooting that occurred in the southeast Edmonton neighbourhood of Tamarack earlier this afternoon.
Southeast Division patrol members responded to a weapons complaint near 43A Avenue and 7 Street, at approximately 2 p.m. It was reported to police that an adult male lying in the parking lot was suffering from what appeared to be gun-shot wounds. The 22-year-old male complainant has since been treated and transported to hospital by paramedics with serious injuries.
No suspect(s) or a motive for the shooting has been identified at this time.
Anyone with any information about this incident or the individuals) responsible is asked to contact the EPS at 780-423-4567 or #377 from a mobile phone. Anonymous information can be submitted to Crime Stoppers at 1-800-222-8477 or online atwww.p3tips.com/250.