Trio of Passionate Edmonton Women Overflowing with Humanity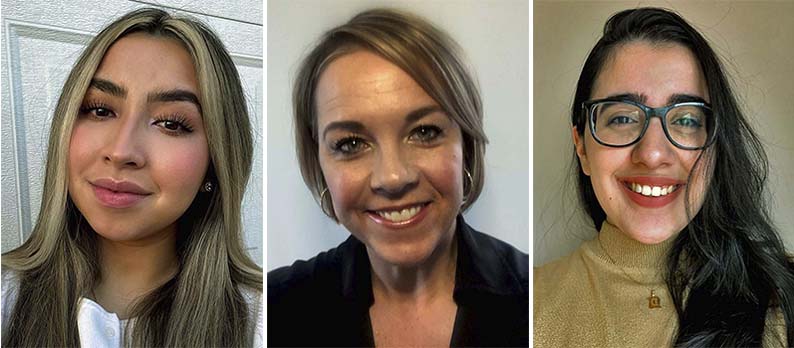 New website works to make a permanent record for seniors' stories and knowledge
Launching live at the start of April, the community response to Seniors Of Humanity (SOH), has already been, "amazing and incredible, we are so thankful", say the three co-creators.
Meera Kassam, Erin Gaudet and Diana Dagher were brought together through @YegSeniorsProject (YSP), an, inspiring, multi activity, Metro Edmonton initiative that brings community connections and joy to homebound seniors.
This new SOH initiative hopes to build on its sister project's past successes. Kassam is very adamant saying, "This project is not about us, it is about the amazing people that have passed and are still alive. We want their stories, memories and knowledge told and remembered." While the features so far have been Edmonton based, this energetic group it thinking big and can see the day where it will grow across Alberta, Canada and even the world.
Sporting more passion and energy than a super-charged Energizer Bunny, 20-year-old Edmontonian, Meera Kassam, founder of both SOH and YSP is currently one of Alberta's busiest people.
This humble go-getter is currently finishing her 3rd year of undergrad studies at the University of Alberta, in the fall she is transferring to the University of Calgary to complete her degree in the Social Work program. Also, on Kassam's busy weekly plate is, working at a retirement home, is a personal trainer, is a caregiver for her grandparents and special needs uncle, does the family shopping and their errands as well. Once all of these responsibilities are completed, she spends the rest of her energy and hours dedicated to helping the two growing community initiatives she has founded.
Asked where she gets so much passion and energy for the community? "I give my parents and family all the credit for the person I am today. "Kassam was born in Kabul, Afghanistan, before the 9/11 attacks. When she was a year-old, with the war on terror raging, she was able to immigrate to Canada. Kassam has had travel thoughts, "People dream to go back to their homeland, but for me it doesn't work like that." Continuing, "As a western woman, I would be in grave danger if I went back to my birth country, even for a visit."
This senior's memory concept is something that she wanted to do for some time, "In my second year at the University of Alberta I talked at length with my Genitourinary professor on creating a project that would preserve seniors' stories," Kassam said.
Erin Gaudet, made contact through Kassam's YSP's website. They clicked right away she explained, "I had never met Meera, during our first call, we hit it off and quickly discovered that we had the exact same idea."
In 2015, Gaudet, married mother of two very active boys, helped her father write his life's memoirs. Later he started battling health issues, "I lost my incredible father to brain cancer in 2019." Thankful for her dad's already documented and written memories, "I learned a lot about his life that I did not know. He left us all a legacy of love." Continuing, "These memories and knowledge would have gone by the waste side, forgotten over time."
Two became a third co-creator, when Diana Dagher joined the team to help with the full suite of social media channels. With some great content ready to go, things moved very quickly from January.
Kassam explains how a simple shopping trip inspired the name, "I needed a pair of jeans, fell in love with a pair made by, Citizens of Humanity. They were hundreds of dollars, had to put them back." Then the creative lightbulb went off, "I thought hey, Seniors of Humanity. Why not?" The name was born.
Seniors of Humanity wants to be as inclusive as possible. Their goal is to share the wisdom, the struggles, and the stories of seniors with the world.
Gaudet points out, "Seniors offer a large untapped resource, but their value and inputs are wildly underrepresented on social media. With this project we hope to change that." Adding, "If your parents, grandparents, great grandparents and other family members cannot write their own story, sit down with them and do it together. You never know what you might learn that you did not know before."
One of the first features posted online by Seniors of Humanity is, Monica Miles Lipscombe, mother of well-known Edmonton actor, producer and community advocate Jesse Lipscombe, founder of the #MakeitAwkward campaign. Monica is also one of seven children of a true Edmonton legend, three time Grey Cup champion with Edmonton Football Team, Canadian Football Hall of Fame member, Alberta Sports Hall of Fame member, on the Edmonton Eskimos Wall of Honour, University of Alberta grad and long-time Edmonton Catholic School teacher, Rollie Miles. Lipscombe's SOF story
Gaudet Added, "If you do not have someone to write the story, please email us the background information and we will endeavour to call them and document their story."
Stories can be submitted through the website; HERE
Quote collection for, "Words of Humanity" came be submitted; HERE
Seniors of Humanity; Email
Seniors Of Humanity Social media;
Other media coverage;
Ryan Jespersen's Real Talk feature; Link
Adrienne Pan's CBC Radio Active feature; Link
www.CovidKindness.ca highlight of @YegSeinorsProject's (YSP), Mother's Day parade giant drive-by for Edmonton seniors. LINK
City of Edmonton dumping two deputy city managers, bringing in new Chief Climate Officer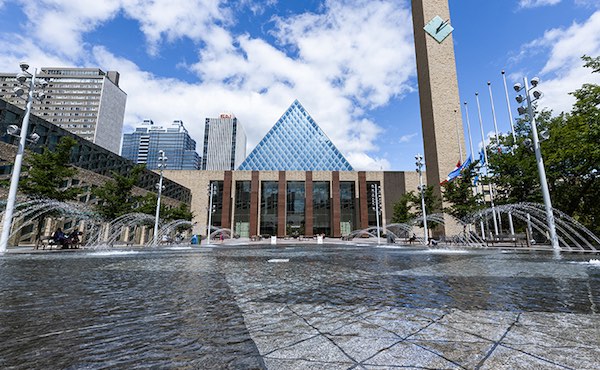 News Release from The City of Edmonton
City Manager reduces number of departments, executives in move to focus on priorities
City Manager Andre Corbould has reduced the number of city departments and deputy city managers from seven to five, reduced the number of leadership positions in the City, and introduced a broader approach to decision making within City Administration.
Departments providing services (City Operations, Community Services, Financial & Corporate Services, Integrated Infrastructure Services, and Urban Planning & Economy) will continue. The former Employee Services and Communications & Engagement departments will be considered enabling services, see the size of their leadership teams reduced, and be incorporated into the Office of the City Manager.
The City's Executive Leadership Team will also include a new Chief Climate Officer and the Chief of Staff will take on additional responsibilities as corporate lead for anti-racism and reconciliation. "This team of leaders will ensure that beyond policy and financial matters, we are also actively considering environment and inclusion when we are making decisions about building our city," said Corbould. The team will continue to include human resources and communications leaders, now as newly-appointed Chief People Officer & City Solicitor Michelle Plouffe and a Chief Communications Officer.
The number of front-line staff remains unchanged, although there are a number of structural adjustments across the organization
Some communications teams will report to the deputy city managers of individual departments, while others remain in a centralized unit focused on priority issues like climate resilience, housing and economic development.
One human resources branch has been dissolved, with teams moving to other areas providing similar services, and the Legal Services and Employee Services teams are together in one division.
Edmonton Fire Rescue Services will reduce its number of senior level Deputy Fire Chief positions from five to three, with additional Assistant Deputy Fire Chiefs added at a lower level. The new structure will enhance services such as emergency management, and workforce supports such as mental health and safety. The number of firefighters remains unchanged.
"With strategic direction set by the City Plan, Council's budget direction to reduce spending and focus on priorities, and Edmontonians' requirements for core services, I am confident that these adjustments will equip us to accomplish the work at hand," Corbould continued.
The savings from these adjustments will be applied toward OP12, direction from Council to reduce spending by $60 million, to reallocate $240 million toward priority initiatives, and report frequently on results.
"Edmontonians gave a strong mandate to Council to improve core services, invest in public transit, create conditions for economic development, tackle affordable housing and climate change and build a more equitable city for all. That work started the day we took office and was further advanced through the approval of the 2023-2026 budget where Council made significant investments in those priority areas. City Council also directed administration to find $60 million in savings over four years through the 2023-2026 budget and reallocate an additional $240 million to these priority areas. That work is underway through OP12," said Mayor Amarjeet Sohi.
"Council further directed the city manager to streamline city administration to align it with City Council priorities. The changes implemented by the city manager do that. I have full confidence in the city manager and our administration to implement these changes, and that they won't impact frontline services. Organizational change is always difficult and everyone who has served our city has left a meaningful impact and I want to thank each person for their service. They helped to make our city a brighter place, and their efforts are appreciated. I also want to thank all our staff who help us to make Edmonton a better place each and every day. City council looks forward to continuing to support administration through this difficult work, and we look forward to seeing how they'll find $240 million that can be transitioned to Council's priority areas of housing, climate change, public transit, and core services," he continued.
Edmonton bylaw banning styrofoam and single use cups from restaurants in effect July 1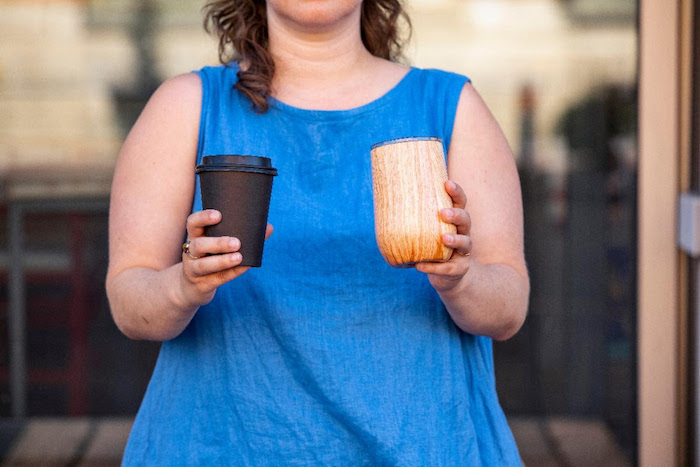 Single-use item bylaw to support waste reduction in effect July 1
Edmonton's single-use item reduction bylaw takes effect on July 1, starting businesses—and city residents—on a road to less waste and litter.
"Looking locally, you can already find countless examples of businesses who are reducing single-use items well before the bylaw is in place," said Mayor Amarjeet Sohi. "We're excited to support the efforts of these leaders, and make an even greater environmental impact."
The bylaw applies to most organizations that are required to hold a business licence or civic event permit issued by the City of Edmonton. It regulates four types of single-use items that can easily be replaced with reusable options or avoided altogether:
Shopping bags: Single-use plastic shopping bags (including biodegradable and compostable plastic shopping bags) can no longer be distributed, and businesses must charge at least 15 cents for a paper shopping bag and at least $1 for a new reusable shopping bag.
Foam ("Styrofoam") plates, cups and containers: These items can no longer be used.
Single-use cups: Restaurants must serve dine-in drink orders in reusable cups and have a written policy for accepting reusable customer cups.
Accessories (like utensils, straws, pre-packaged condiments and napkins): These items will only be available by request or self-serve.
"The bylaw builds on the efforts many businesses and residents are already making to reduce waste," said Denis Jubinville, Branch Manager, Waste Services. "All these positive choices add up and contribute to cleaner parks and public spaces."
An estimated 450 million single-use items are thrown in the garbage each year in Edmonton. These items make up about 10,000 tonnes of garbage—the weight of more than 700 city buses. Reducing single-use items means less litter and less waste in the landfill. It also means fewer emissions will be required to produce, ship and dispose of these items.
"The bylaw will help encourage businesses and customers to stop and consider if the item is actually necessary," said Jubinville. "We have worked hard to take a balanced approach that allows single-use items like cups and bags to be available for those who need them."
The bylaw complements the federal restrictions on certain types of single-use plastics, including plastic shopping bags and Styrofoam, both of which will be banned this year. While the federal regulations specifically address plastic items, the City's bylaw focuses on waste reduction, rather than simply replacing plastics with other types of materials.
More information and support tools are available at
edmonton.ca/SingleUse
. City Waste Education Outreach staff will also be visiting many businesses to answer questions and help them adapt to the bylaw.