#WithGlowingHearts thanks employers who support Reservists
#WithGlowingHearts thanks employers who support Reservists
As Canada works to overcome the pandemic challenges, #Reservists are being mobilized to assist. With many thanks to ‪#Employers who support them to do important work on behalf of us all. Employers also have access to tools for support such as "With Glowing Hearts" Reservist Support Program & CERP (Compensation for Employers of Reservist Program). When Employers support Reservists, they too serve our country. Thank you! @CFLCCA ‪#CAF.
Reservists play an integral role in the companies and organizations they work for outside of their military careers. Here are three interviews that were conducted in Edmonton in 2019. They showcase the way employers and reservists support each other. If you're an employer who is considering hiring a Reservist, these videos will provide some real world insights from both employers and reservists.
Here is an interview with Sean Pascek, Vice President with Prostar Energy/Well Service about the benefits his company has gained from employing reservist Master Corporal Wolfgang Brettner as their company's Safety Manager. Interview was conducted in summer of 2019
Meet Kevin MacLeod, interviewed here in his role as Managing Senior Principal of Stantec Geomatix and Captain Vikesh Malhi, a reservist and Project Manager with Stantec. Interview was conducted in summer of 2019.
Cory Stockley, Dispatch Manager with Tag Logistics and Master Warrant Officer Andrew Gordey discuss their relationship and the mutual benefits of having a reservist on staff.
About the Canadian Forces Liaison Council: The Canadian Forces Liaison Council (CFLC) is a national organization comprised of over 200 senior executives and community leaders within the private and public sectors who volunteer their time to encourage employer/educator support for the Reserve Force.
We work in partnership with the Department of National Defence to engage employers, educational institutions and other organizations to emphasise how valuable reserve service is to Canadian communities and the defence of Canada. The CFLC's objective is to raise awareness among organizations and show how they can benefit by employing reservists and take advantage of the special leadership and skills training reservists receive.
We aim to educate employers of the special skills that reservists have to enable them to fulfill their military obligations and attend training courses. To do this, the Council has worked with the Defence Team to develop and deliver a wide range of effective employer support programs such as ExecuTreks. Connecting to the business community, these programs inform, engage, educate, recognize and support employers and their reservist employees.
CFLC also delivers provincial and national awards programs to recognize employers and educational institutions who demonstrate, above and beyond, support of Reservists and the Canadian Reserve Force. The Reserves form a critical component of Canada's Defence Strategy – Strong, Secure, Engaged – and are prepared to answer the demand as our military is increasingly called to action.
WATCH: 'ExecuTrek' takes business leaders on a tour of Canada's largest military training event
Glenn Anderson adds some colour to the "Day of Golf"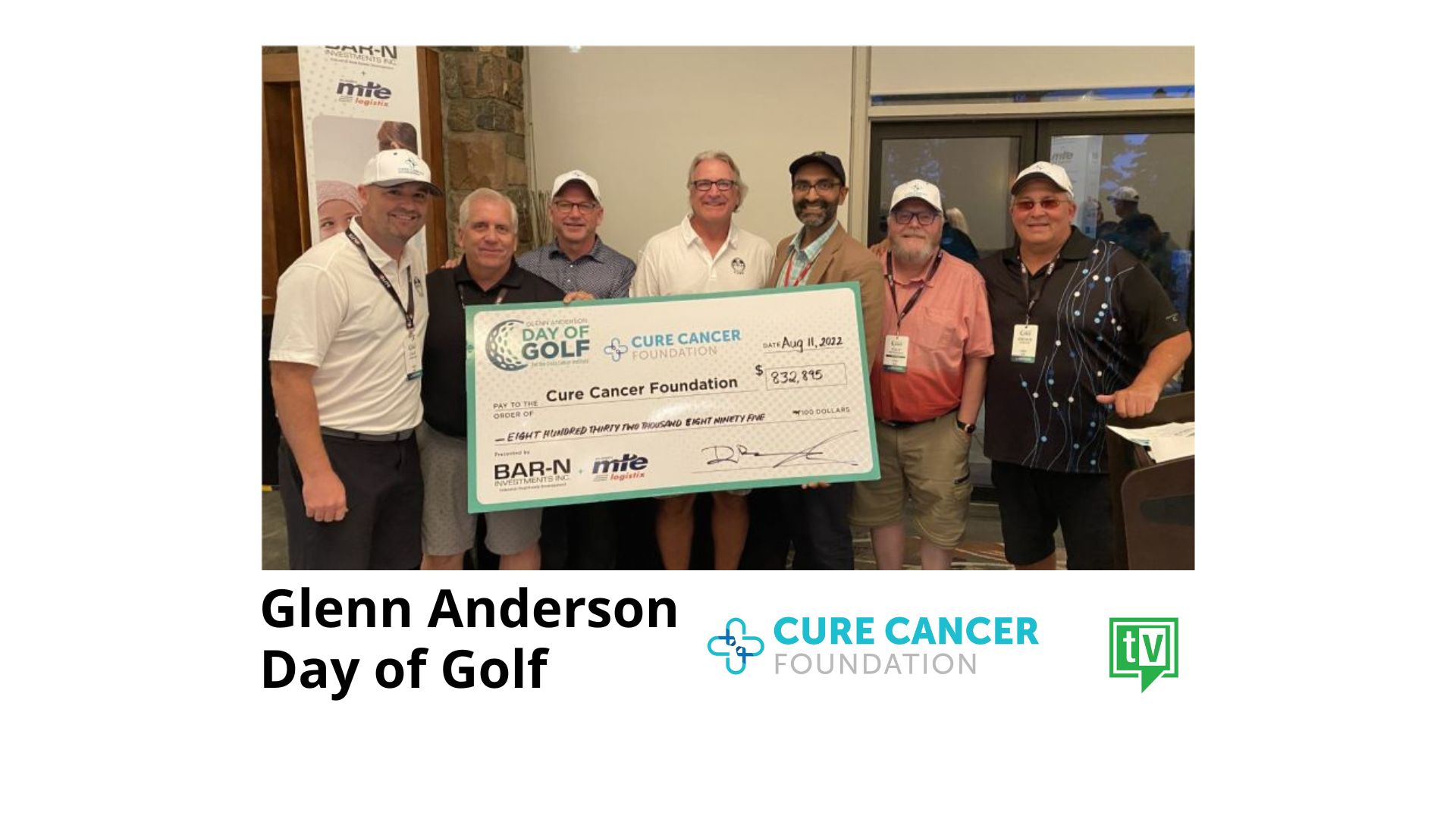 Last week, the 32nd edition of the Glenn Anderson Day of Golf raised an incredible amount of money … in fact more than $832 thousand dollars! Chances are as the numbers are tallied up, that total will be near $900K! That's a big deal and the money raised will fund cancer research. Congratulations to the organizers and a shout out to the Derrick Club who did an amazing job of hosting the event.
But today's story is more about Glenn Anderson. A class act, Anderson travels up to Edmonton from Florida each year to help make this event a roaring success. He told some great stories at a reception the night before the tournament. If you're an Oilers fan, you'll enjoy this video!
Click here to watch the video.
Headliners Wickenheiser and Straschnitzki lead the way at Lending Cupboard fundraiser with $10,000.00 donation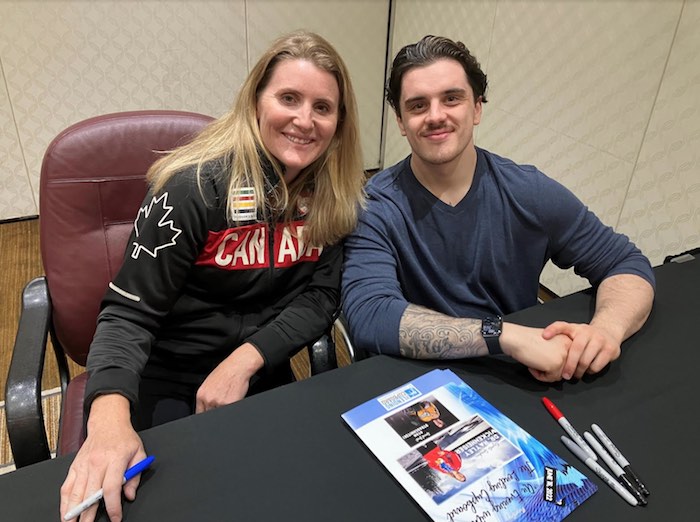 'An Evening with The Lending Cupboard' proves an inspiring, community-building event
Special guests Dr. Hayley Wickenheiser and Ryan Straschnitzki strongly endorse TLC's vision
'An Evening with The Lending Cupboard', held on June 16th at the Cambridge Hotel in Red Deer, proved to be an exciting, inspiring event featuring Dr. Hayley Wickenheiser and Ryan Straschnitzki.
"When I was contacted to come and do this, it was a no-brainer given what I do now in medicine," explained Wickenheiser, who is also of course a highly-acclaimed Olympic gold medalist and author in her own right. "This is a brilliant idea. I don't know why we aren't doing this across the country – it makes a lot of sense!
"It provides a very valuable service in the community…if we can help to raise that profile, that's so good."
During the event, Wickenheiser shared many details of her own memorable journey, reflecting on the hockey dreams that have been intrinsic to her life from a young age. She then interviewed Straschnitzki onstage, giving him the opportunity to reflect on the Humboldt bus crash of April 6, 2018 and the courageous steps he has taken to re-build his life since.
"My entire process from the time of the accident has made me realize how this kind of support really helps out," explained Straschnitzki, adding that bolstering awareness about the service is critical as well. "It's such a great idea, and it benefits so many people. The more the word can be spread about it, there's even more of an impact that can be made. "Being in a wheelchair these past four years, I've realized how inaccessible things can be when you live with a disability, so I think it's important to raise awareness about these kinds of programs," he added. "I think it's a great initiative!"
Executive Director Dawna Morey also commented on how thankful she was for how the event unfolded, and how inviting Wickenheiser and Straschnitzki – who turned out to be a powerful duo – was indeed the right choice. "I'm humbled that they joined us, and I'm also humbled by their incredible generosity – having donated $10,000 back to The Lending Cupboard."
Amanda Blair, TLC's Board Chair, said she was blown away by the generosity of all the attendees, including of course Wickenheiser and Straschnitzki – and the overall support from the community. "Seeing everyone pull together just gives you that faith in humanity – it warms your heart," she said. "Everyone there was also super enthusiastic about it – I think a lot of people learned more about The Lending Cupboard, which is also what we are trying to do."