Local artist records original song for Remembrance Day with video showcasing Red Deer's military history
This spring, a singer and songwriter friend of mine from Red Deer, Shelly Dion, came to me with a song idea that had, in her words, been "knocking around in my head for the past 30 years". She said that she really wanted to pay her respects to the people who sacrificed their lives and livelihoods to go to war.
The song is called "Lay Me Down", and it's a very fitting song for this time of year. We decided to get together and record a simple version of the song. Then I sent her off to see musical wizard, Red Deer's Heath West of Medodius Design. Heath came up with some excellent improvements and we recorded it in his studio this fall.
As Honorary Colonel of 41 Signal Regiment in Alberta, I'm always looking for opportunities to promote the military, our Regiment's members, and of course at this time of year, to acknowledge the sacrifice made by the men and women who serve in the Canadian Armed Forces. "Lay Me Down" hit all the right notes.
With some help from Counsellor Michael Dawe, long time archivist for the City of Red Deer, I gained access to some wonderful historic photos that helped me to tell the some of the story of Red Deer's military history. At the same time, I wanted to help the members of our Regiment honour the many local members who have volunteered to put their lives and careers on hold to deploy internationally to places like Afghanistan, Golan Heights, Bosnia-Herzegovina, Croatia, and more recently Ukraine and Latvia. This project allowed me to both profile some local history and recognize our more modern history. Thanks to WO Drew Adkins of 41 Signal Regiment for his help in coordinating photos from our wall of fame inside Cormack Armoury.
The above video is the result. Take some time to learn about our local military history. Do you know who Cormack Armoury is named after? You'll also learn about local members of 41 Signal Regiment (2 Sqn), many of whom actively serve in Armed Forces today. You may even know some them as neighbours, friends, and co-workers. Please take a moment to acknowledge their service, and on November 11th, with so many restrictions that limit our usual services and ceremonies, please take a moment at 11 AM to be silent and consider how lucky we are to be at peace in our country.
"Lay Me Down" is written and performed by Shelly Dion and produced and engineered by Heath West. Musicians: Bagpipes Glenn MacLeod, acoustic guitar Heath West, electric guitars Lloyd Lewis, drums Phil Liska, Bass Doug Gagnon.
Click to read more on Todayville.
Senate Reform needed sooner than later for the sake of national unity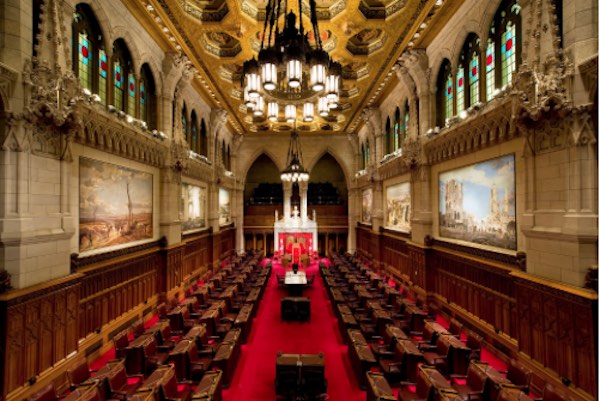 Real Equality For Provinces
Last week I wrote to you all about how some provinces are more equal than others when it comes to seats in the House of Commons.
You can refer back to last week's email for the full details, but here's a quick summary:
In theory, seats are distributed across the country based on the populations of the provinces but, in practice, a number of provinces receive "bonus" seats to make things "fairer" for them.
Quebec gets 6 bonus seats, while some of the smaller provinces receive a few too, and once all the political favours are handed out, at the extreme end of things, we end up with Prince Edward Island having one seat per 40,000 voters, while Alberta, British Columbia, and Ontario have one seat per 120,000.
Despite this, Quebec politicians want Quebec to not lose seats when the re-calculation of population is done and, in fact, the Bloc Quebecois has asked for a guarantee that Quebec will have at least 25% of the seats in the House of Commons, no matter their population.
The debate over seats in the House of Commons exposes a fatal structural deficiency in confederation, where the east demand to be able to maintain the power they hold, despite the fact that the west's population has grown at a much faster rate.
Clearly, they're not actually interested in democracy, they're interested in power, but despite all this, Quebec's position does actually contain a nugget of validity – yes, really!
One of Quebec's primary concerns is to protect itself from overreach by the federal government in Ottawa, and on that point, Alberta agrees (even if we'd do far different things if we were left alone by Ottawa).
But the place to protect provincial rights is the Senate, not the House of Commons.
The House of Commons represents the people, and so should have seats distributed evenly by population, so every Canadian has an equal say.
The Senate should represent the provinces, and so should have seats distributed evenly by province, so every province has an equal say.
Instead, Senate seats are currently assigned on a regional basis:
24 seats for Ontario
24 seats for Quebec
24 seats for the Maritime provinces
24 seats for the Western provinces
6 seats for Newfoundland and Labrador
3 seats for the territories (1 each)
Obviously, this distribution is based on politics not on fairness, and if we ever want a Senate that can act as a real check on the power of the federal government on behalf of the provinces, then the seats must be distributed evenly.
Earlier today, federal Conservative Party leadership candidate Pierre Poilievre said that he supports provinces electing Senators and that, as Prime Minister, he would appoint Senators elected by provinces, rather than appoint political friends and allies as Prime Minister Justin Trudeau has done up until now.
But Poilievre also said that Senate reform was unlikely as, in order to achieve Senate reform:
"We'd have to open the constitution, which would begin a whole new can of worms about every other grievance that people have with the constitutional structure of the nation."
Poilievre is right that Senate reform would require opening up the constitution, but this doesn't mean that we should shy away from doing it.
It's long overdue for Canada to make significant changes to update an institution that has a fundamental bias against western Canada, and one of those changes must be reforming the Senate into an equal, elected, and effective Triple-E Senate.
Elmer MacKay once said:
"If we give the centre of our country superior status to the rest, how will we ever change it? It will be very difficult and may destroy us one way or another, because although we are proud Canadians, we have a strong attachment and loyalty to our provinces."
This is exactly why provincial equality must be respected in the governance structure of Canada, before national division erodes to the point of no return.
An elected Senate with effective powers and an equal number of Senators per province is the key to preventing this erosion.
It's time to renew the conversation, re-open the constitution, and restore balance to confederation.
Regards,
The Project Confederation Team
PS: Project Confederation doesn't accept any government funding and never will. We think you should be free to choose, for yourself, which organizations to support. If you're in a position to contribute financially to our important work, you can make a donation here.
Police involved shooting at Ponoka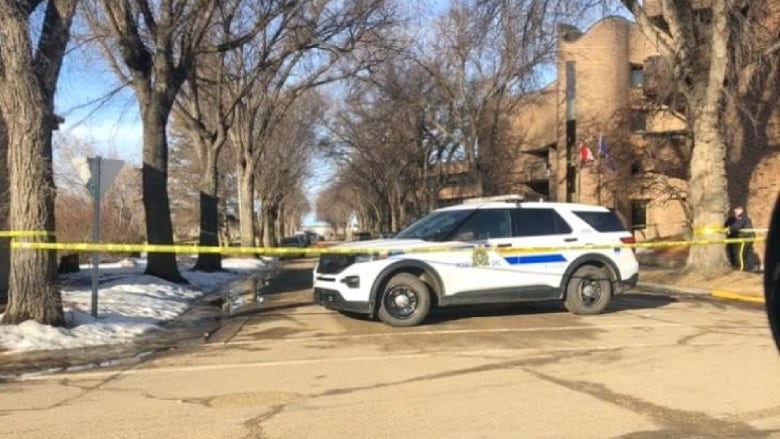 News Release from Ponoka RCMP
Ponoka RCMP officer involved shooting
On Feb. 10, 2022, at approximately 9:35 a.m., Ponoka RCMP received a report of an armed individual approaching the Ponoka RCMP Detachment holding a weapon. A confrontation occurred between the suspect and an officer, during which the officer discharged their service weapon.
Officers on scene provided first aid to the male until emergency medical services attended. The male was airlifted to hospital, the suspect sustained critical injuries as a result of the confrontation.
Our thoughts are with those affected by this event. No RCMP officers sustained injuries during the confrontation.
Ponoka RCMP have contained the area, and the Alberta Serious Incident Response Team (ASIRT) is attending the scene to initiate an investigation into the circumstances of the officer involved shooting.
The RCMP believes in processes that seek the facts and it's important that processes taken to assess the actions of all those involved, including the police, are fair, transparent, and defendable. This is why, as soon as we became aware of this incident, we immediately notified the Director of Law Enforcement and initiated our internal review process. The Alberta Serious Incident Response Team (ASIRT) has been directed to investigate the circumstances surrounding the actions of the police during this investigation.
Independent of ASIRT's investigation, the RCMP's internal review process has been implemented to gather a full account of what took place during this incident. RCMP training, policy, police response, and the duty status of the members involved will be subject to review. The RCMP is, of course, fully cooperating with ASIRT and will not be commenting further on this incident. All media inquiries about this incident should now be directed to ASIRT at 780-641-9099.