This is how a Local Musician is giving back to her Community
Kate Stevens is a local Calgarian and Bishop Carroll High School Alumni making a splash in the Canadian music industry with her original music and community investment initiatives. A talented singer-songwriter, she plays the ukulele, piano and guitar and writes all of her own music.
Growing up in a musical household, Kate's passion for music began at an early age and stayed with her all through her school years, eventually landing her in the music program at Bishop Carroll High School in Southwest Calgary. The education structure at BCHS allowed Kate to focus strongly on her love of music and develop as a young artist, impressively recording an entire studio album during her senior year. She also sang in choir and vocal jazz groups, building lasting connections within her high school and across the Calgary music community.
Just 20 years old, Kate graduated from BCHS in 2017, the same year she released her debut EP, Handmade Rumors. Since graduation, things have been crazy for Kate. From bringing home YYC Music Awards Female Artist of the Year in 2018 to 4 nominations at the 2019 YYC Music Awards, releasing another single and launching the Youth Musicians of Music Mile Alliance (YOMOMMA) to help nurture young musicians in Calgary, busy is an understatement. However, despite her exciting rise and packed schedule, Kate remains deeply invested in her community, and recently launched a new initiative to give back to the BCHS program that helped her get her own start. Using funds from a recent licensing agreement for one of her songs, she has elected to sponsor an annual scholarship for a BCHS vocal student in their final year.
"I was lucky to attend Bishop Carroll High School, "says Kate, "the incredible music program there helped me to develop as an artist, and I would like to give financial support to future musicians." At $250 dollars a year, the scholarship will be awarded by the BCHS Choir Director to a student who shows exemplary leadership skills and wants to pursue music after graduation. Having been on the receiving end of scholarships throughout her own high school career, Kate is aware of the positive impact these types of grants can have on the lives of developing youth, and wanted to be a part of the process that helps young musicians chase their dreams. "If I can support someone in this industry and really encourage the idea that music is important, then I've done my job."
Currently, all of Kate's upcoming performances have been cancelled as a result of COVID-19. Although she misses interacting with crowds and performing on stage, she remains optimistic and excited for the future. To hear her music and read more about her story, visit https://www.katestevensmusic.com.
Check out WeMaple video in partnership with Calgary Arts Development featuring Kate Stevens here.
For more stories, visit Todayville Calgary.
Cenovus Energy to buy remaining stake in Toledo refinery from BP for $300 million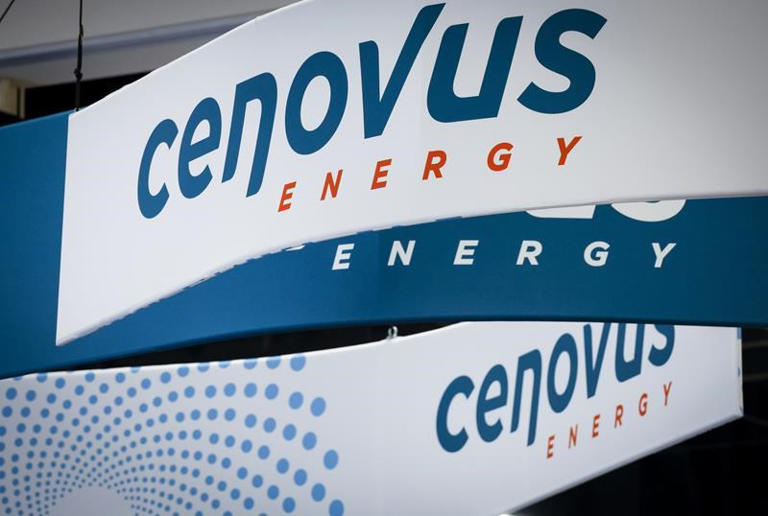 CALGARY — Cenovus Energy Inc. has reached a deal with British energy giant BP to buy the remaining 50 per cent stake in the BP-Husky Toledo Refinery for $300 million.
The Calgary-based oil producer has owned the other 50 per cent of the Ohio-based refinery since its combination with Husky Energy in 2021.
Cenovus says its U.S. operating business will take over operations when the transaction closes, expected before the end of the year.
The company says the Toledo refinery recently completed a major, once in five years turnaround to improve operational reliability.
It says the transaction will give Cenovus an additional 80,000 barrels per day of downstream throughput capacity, including 45,000 barrels per day of heavy oil refining capacity.
The deal brings Cenovus' total refining capacity to 740,000 barrels per day.
Alex Pourbaix, Cenovus president and CEO, says fully owning the Toledo refinery provides an opportunity to further integrate the company's heavy oil production and refining capabilities, including with the nearby Lima Refinery.
"This transaction solidifies our refining footprint in the U.S. Midwest and increases our ability to capture margin throughout the value chain," he said in a statement.
This report by The Canadian Press was first published Aug. 8, 2022.
Companies in this story: (TSX:CVE)
The Canadian Press
Nutrien names Ken Seitz president, CEO amid sweeping changes in agriculture markets
Saskatoon-based fertilizer giant Nutrien Ltd. has named Ken Seitz president and CEO following a months-long global talent search.
The company says Seitz, who has served as interim CEO since January and previously headed up its potash operation, brings 25 years of experience in agriculture and mining to the role.
Nutrien says it has achieved record results under Seitz's leadership amid sweeping changes in agricultural markets and unprecedented global food security challenges.
Russ Girling, chairman of Nutrien's board of directors, says the company's record performance during some of the most turbulent times in the sector underscore the strength of Seitz's leadership.
Seitz, who grew up on a dairy farm in Saskatchewan, says he's "honoured and humbled" to work alongside growers during challenging times.
He says Nutrien is well positioned to help meet the global goals of food security and climate action.
This report by The Canadian Press was first published Aug. 8, 2022.
Companies in this story: (TSX:NTR)
The Canadian Press