The Term "Starving Artist" Now Holds More Weight In Alberta, But There's Hope.
Large and small organisations are coming together to support musicians struggling through this financial crisis. Multiple industries have taken some hard hits in recent weeks and it is looking like there are still troubles on the horizon. If we look at the effects of what an isolation order and social distancing have on our daily lives, individuals and groups who earn their income through social events will be left with few choices.
One thing that the music industry holds true is their support for passionate people to be successful in their own way. These are the kind of people who take their form of art and consistently innovate to create their own success, to which deserves a lot of respect in the current economic climate. We have all heard of the "starving artist" stage of a musician's career. Now with stripped grocery stores and cancelled social gatherings of 15 people in Alberta, that phrase now holds more weight.
Let's be clear, certain successful artists who have gained a high level of success, public awareness and can be seen driving brand new Escalades around LA may still take a hit financially, however now is the time to support the industry as individuals or groups that don't have those same means and are struggling to pay their bills. For those who have had shows, tours, private bookings and event stages cancelled for the foreseeable future, there are multiple resources out there to get through the next few months.
Unison Benevolent Fund
Unison Benevolent Fund is a non-profit, registered charity that provides counselling and emergency relief services to the Canadian music community. Unison has helped over 1000 individuals and their families in every province and territory, as well as Canadians living abroad during times of crisis. They also received a 1900% increase in registrations since the coronavirus outbreak.
"We are here to help professional music makers in times of hardship, illness or economic difficulties"
They feel the pain for the music industry and want to act as a support role at this time. To that point they have resources for musicians and created a self care Sunday blog. They also have information on the music industry and how artists are innovating their approach. Check out their website to apply for financial assistance or for more information on the music industry.
Stan Brown Benevolent Fund
This is a fund made available for all Calgary Musician Association members that have fallen into hardship. The Stan Brown Benevolent Fund originated when the Association introduced an annual showcase called 'Musicalgary'. It was an initiative from the early 90's that helped to promote the musical talents and diversity of the membership. To make sure that any excess revenue was put to good use, the Health & Welfare Fund was born. Check out the Calgary Musicians Association to learn more about their work with the industry and their support for musicians in our city.
"These are difficult times. The Stan Brown Benevolent Fund is available to CMA members in need"
CERB Canada's Response for financial support to individuals
Any of us that have been keeping up to date with the news have been made aware of the emergency support benefit and the rushed EI applications over the last few weeks. The new Canada Emergency Response Benefit (CERB) will launch an online application in early April. As directed by prime minister Trudeau, the government recommends having an account setup on the Canada Revenue Agency with your direct deposit integrated so that once the application software becomes available you will receive the funds faster. If you want to learn more about this emergency benefit, check out this resource page.
Spotify Music Relief Project
Some of our favourite music streaming platforms have also released information and resources for artists that are struggling with the current pandemic and staying connected with their listeners. Spotify released a COVID-19 Music Relief project working with non profit organisations and donated funds to support their initiatives. They are making a donation to these organizations and will match donations made via the Spotify COVID-19 Music Relief page dollar-for-dollar up to a total Spotify contribution of $10 million.
Soundcloud
Soundcloud released numerous resources and podcasts for artists and musicians that are feeling the distress. They released an article on 7 ways to stay connected with your fans during COVID-19. With so many people at home, now is a good time to reset your intentions with your music and how you want to grow your audience. Hopefully before no time, we will be back in venues and concert halls enjoying the creativity and art that our local musicians have to offer.
Community
In a time like this community means more than ever. There are multiple Facebook groups like
Canadian Musicians Association, Calgary Local Music, Music Calgary and the Canadian Federation of Musicians. If you're in the same situation as a lot of musicians in our city, why not reach out to these groups and share your insight into how you are innovating in these times.
From all of us at Todayville Calgary, we wish all of our local musicians and their families the best of health and wellbeing. We look forward to hearing and seeing you all live very soon.
For more stories, visit Todayville Calgary
Mangiapane nets 3-year deal, $17.4 million from Flames, avoids salary arbitrati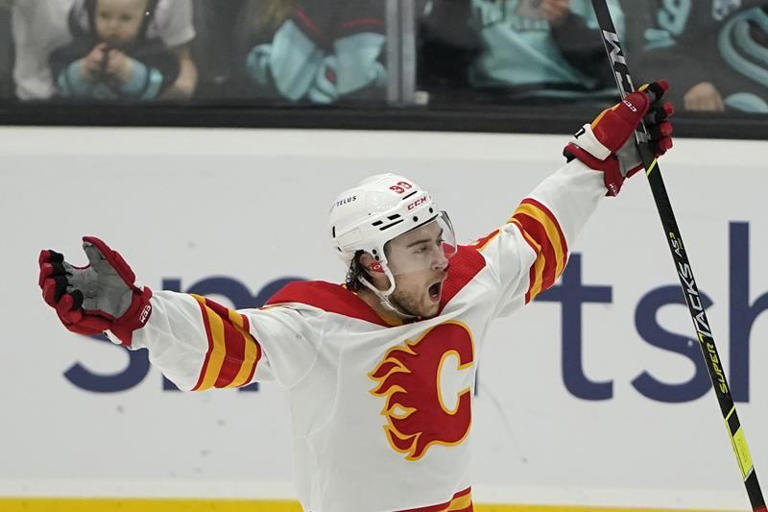 CALGARY — Andrew Mangiapane of the Calgary Flames was rewarded on Monday for setting career highs in goals, assists and points this past season.
The Flames signed the 26-year-old forward to a three-year contract worth $17.4 million.
Mangiapane set career highs in goals (35), assists (20) and points (55) during the 2021-22 NHL season. The winger, who played all 82 regular-season games, finished the season with the fourth-most goals on the Flames and tied for the sixth most road goals in the NHL with 23.
He had three goals and three assists in 12 Stanley Cup playoff games.
Selected by Calgary in the sixth round (No. 166) of the 2015 NHL Entry Draft, Mangiapane has 132 points (78 goals, 54 assists) in 260 regular-season games, and 12 points (six goals, six assists) in 27 playoff games.
Mangiapane was a restricted free agent and avoided a salary arbitration hearing scheduled for Friday.
This report by The Canadian Press was first published Aug. 2, 2022.
The Canadian Press
Sentencing arguments for Calgary man who ran down and killed his wife with U-Haul van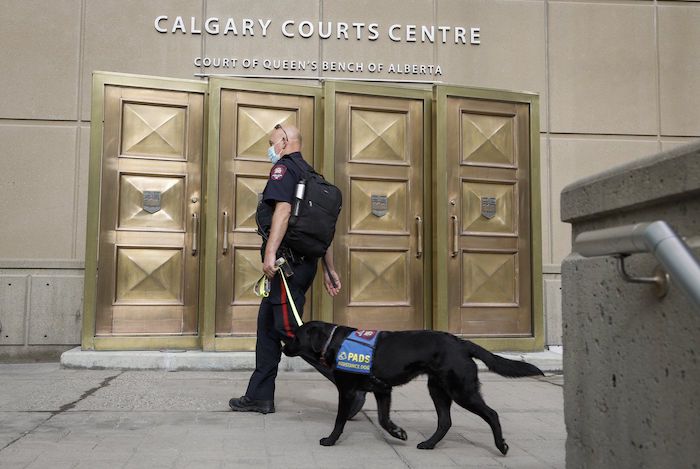 By Bill Graveland in Calgary
A Calgary judge reserved his decision Tuesday on a sentence for a man who deliberately drove over his wife with a U-Haul van during an argument and left her to die alone on a snow-covered street.
Ronald Candaele was convicted of second-degree murder a year ago in the February 2020 killing of Melissa Rae Blommaert.
Candaele already faces a life sentence but the Crown wants him kept in custody for 18 years before he's eligible for parole due to his long history of domestic violence.
"He was violent. He was unpredictable. He dismissed court orders put in place to separate him and Ms. Blommaert for her safety. The murder of Ms. Blommaert on Feb. 10, 2020, was not an isolated incident," said Crown prosecutor Robert Marquette.
"It was part of a long, terrible cycle of domestic violence which culminated in the offender committing the most heinous offence against Ms. Blommaert, taking her life."
Candaele and his wife had been arguing when she got out of the vehicle in the Bowness neighbourhood of northwest Calgary and her husband got behind the wheel.
As she stormed away, Candaele drove the U-Haul into his wife. After running her over, he turned around and drove past her as she lay dying in the street.
The couple had been evicted from their subsidized housing apartment earlier in the day.
Marquette said Candaele also tried to hide his role in her death. When he was first questioned by police, he denied being with his wife and told officers she was missing, had maybe been kidnapped or committed suicide.
Candaele's lawyer, Kim Ross, said his client should only have to serve the minimum of 10 years before being eligible for parole, saying the murder was not planned.
Ross said it happened at 4:10 a.m. and occurred in less than two minutes. He called the relationship a tumultuous one.
"This was a spontaneous, impulsive situation," Ross said. "Two minutes changed the lives of a great many people."
A victim impact statement from Monique Blommaert, the victim's cousin, was presented in court.
In it, she said she has been suffering from anxiety and depression and worries the victim's two children will eventually find out how she died.
"I still have a hard time believing that she's dead and talk to her as if she's still here," said the cousin. "I still can't believe that she was left to die alone in the street, run over and squished like nothing."
Justice Blair Nixon has set the sentencing date for Aug. 31 and asked Candaele if he wanted to address the court.
"I'm sorry about the things that have happened. It was out of my control. I never seen her. She wasn't in front of me at any moment in time," Candaele sobbed.
"I'm a truthful person, sir, but I never seen her. I feel like this isn't right. I maintain my innocence and I know God knows the truth. So does Melissa. So do I. I love her with all my heart and I always will."
This report by The Canadian Press was first published July 26, 2022.