Forget the Horizon, Downtown Calgary is in Big Trouble Right Now
Do you travel through or live in downtown Calgary?
Do you glare at our skyscrapers and see only a few lights on?
This is a tale of a cowtown that stopped producing milk, even our ranch has closed. If there was a light at the end of this tunnel, not even our top economic spokespeople can offer any of us a realistic answer for where we are at now, or when we will even see the light. The economic destruction from COVID-19 continues to ravage the health of local businesses and almost every other industry that calls our city home. With that, there is a lot more to the story that reaches beyond March of this year. The question is, what does a pillar city in Canada do when their downtown is empty and graduates continue to emigrate?
Recent data from the CBRE from Q3 of 2020 show the office vacancy in downtown Calgary has hit 28.7%. That number may seem irrelevant without comparison to other metropolitan places in the country. The chart below shows the office vacancy percentages based on data collected of unused office space by square footage in the downtown core in each identified city.
The clarification we are lacking is that there is a very real problem with attracting commercial activity. The challenge lies within the lack of large firms that have more than 1,000 employees to fill these empty sky-high office buildings.
We cannot simply just ask companies to move their workforce, an example being Suncor's recent decision to uproot 700 employees from Ontario to relocate to Calgary. Better described as 700 humans with families, friends and communities in Ontario. No figures have been released to state how many jobs will be coming to Calgary.
Almost within the same week, we see the consolidation of Husky Energy by Cenovus. This does make "fiscal" sense for the financial health and future of the company, becoming the third-largest oil and natural gas producer in the country. Citing a piece in the Financial Post by Diane Francis, Cenovus will close the Husky head office in Calgary, which is not reflected in the Q3 data released by the CBRE.
If we keep in mind that the headquarters for Husky Energy Inc was Western Canada Place, where we saw the Apache Corporation "strategically exit" Canada back in 2017. It will become clear in the near future that we could see another tenant evacuation of a huge building in downtown Calgary.
One piece of that 28.7% of our current office vacancy is due to Nexen leaving their building on 8th street completely vacant, setting up shop in the same building as the newly purchased Husky Energy Inc. In this case, bottom level retail such as cafe's are not included as occupied office space.
If there are corporate tax incentives in almost every major city in the efforts of attracting big business, therein lies the question. What else can Calgary offer to sway large firms to come here? Take a look at the chart below stating the 2020 Corporate Income Tax Rates in Canada.
At some point in the recent history of Alberta, competitiveness turned into desperation. There is some benefit to local entrepreneurs looking to set up a business by lowering the barrier to entry, however, have we really seen that as a result of the lowest corporate tax rates in the country?
Looking at the fact sheet prepared by Calgary Economic Development in May of this year. As shown in the chart below, take a look at the new and renewed business licenses. It is crucial to note that COVID-19 has created a mountain of economic problems for almost every city, which we can assume had a major impact on the 2020 numbers seen below. We may see this continuing to decline as the pandemic continues to ravage our economy.
In addition, It is important to note the lack of new business licenses issued since 2017. This is not a new problem but has been exacerbated by COVID-19.
When faced with a challenge, Calgarians do not quit. The piece of the puzzle that has yet to be found is to restore incentive to local and foreign investment. The ideology that big tech would eventually be "sold" on Calgary's infrastructure has not gained traction.
Recent history teaches us that big tech follows big tech, an example being TikTok opening a new headquarters in Dublin back in August of this year, where companies such as Alphabet, Amazon, eBay, Paypal and Facebook also have European headquarters. While these names are well-known globally, the economic and sociological effect it could have on our city would offer Calgarians some indication that we are actually progressing in some way.
Consider being a graduate enrolled in an extensive and expensive program this year. The lack of economic progress is tied with the lack of jobs in a psychologically destructive way. If we cannot incentivize foreign investment and create new job opportunities, more importantly, how do we hold on to waves of eager graduates that are well aware of the benefits of moving to other cities or countries?
The narrative that new graduates carrying thousands of dollars in debt are given any chance to achieve anything close to previous generations in Calgary back in the high oil and gas days is now an irrelevant argument. Understandable that they may pack up and leave for greener pastures.
The evidence is in the 2019 Calgary Civic Census. The age demographic of 20-24 is our second lowest age demographic sitting at 5.94%, the lowest being the 15-19 year olds sitting at only 5.28%. The chart below shows the breakdown of our Calgary's age segmentation.
Cities such as Vancouver and Toronto last conducted their population census in 2016. The comparison data ranked Calgary 29th out of 35 cities in Canada for the age demographic of 20-24. Thinking about the cities you are aware of in Canada, to not even rank in the top 10 for young adults adds to the enormous problem we will be attempting to remedy for an unknown amount of time. This data can be seen clearly in a CBC post relating to this issue.
The information above may offer some real data that has very real implications. However, the narrative less documented is what sentiment do young people feel in Calgary and what is left to be proud of. It cannot just be the Stampede or nothing at all. Even after emigrating to another city or country, what is it that they tell their newfound community about their home city? The vibrant, creative and hard-working young people in this city have a fighting chance, but only if there is some benefit to their future staying here. Without awareness of foundational values, celebration of culture and real opportunity to rely upon in your city, understandably, young people will continue to leave and seldomly will ever return.
________________________________________________________________________________________________________________________
References:
Calgary.ca, "Calgary Civic Census 2019." 2019 Civic Census Results, 2019, p. 18, Calgary.ca.
CBRE, "Canada's Office and Industrial Quarterly Statistics Q3 2020", CBRE.ca.
Calgary Economic Development, "Fact Sheet: Calgary Small Business", 2020 Edition Published: June 24, 2020, p 6., Calgaryeconomicdevelopment.ca
________________________________________________________________________________________________________________________
For more stories, please visit Todayville Calgary
Calgary city council to debate safety bylaws after protests at library drag events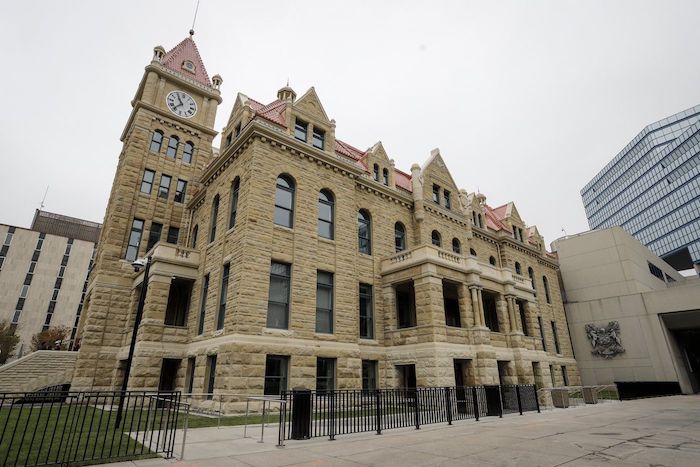 Calgary's city council is set to discuss updating one bylaw and bringing in another to address protests at drag events.
The proposed changes, which are on the agenda for this week's council meeting, include adding the word "intimidation" to the existing public behaviour bylaw.
A second bylaw, which would be called the safe and inclusive access bylaw, is also set to be debated by councillors as early as today.
It would prohibit protests within 100 metres of an entrance to a recreation facility or library and anywhere inside those facilities.
The move comes as a 36-year-old man faces criminal and bylaw charges related to a disruption during a Reading with Royalty event at a public library in February.
The family-friendly story times at libraries are led by drag queens or kings, and children are invited to dress in their best outfit, cape or crown.
Charges under the city's public behaviour bylaw carry a maximum penalty of up to $10,000 or six months in jail.
If passed by council, the safe and inclusive access bylaw would carry the same penalty.
"Recent protests have targeted members of the (LGBTQ) community and impeding the city of Calgary's ability to provide safe and inclusive access to city services," reads the new bylaw proposal. "The public is entitled to access these services without being exposed to messaging or behaviour that is hateful, intimidates, harasses or discriminates."
It lists multiple events that have led to safety concerns including: a Drag on Ice event that was postponed at the Chinook Blast festival Feb. 10; ongoing protests at Canyon Meadows aquatic and fitness centre, which is connected to Calgary Recreation's transgender and gender diverse facility; and the children's reading programs at public libraries.
Libraries across Canada — including Moncton, Halifax and Coquitlam, B.C. — have faced similar protests this year.
There have also been anti-drag protests outside the Tate Britain art gallery in London, as well as several bookstores and libraries in the United States.
Tennessee recently brought in a law that would ban drag shows in public spaces, starting July 1, and several other states are considering restrictions.
Across the United States, conservative activists and politicians have complained that drag contributes to the "sexualization" or "grooming" of children.
The efforts seek to smother popular "drag story hours," at which drag queens read to kids. Organizers of LGBTQ Pride events say they put a chill on their parades.
This report by The Canadian Press was first published March 14, 2023.
— With files from The Associated Press
Convicted killer charged with murder of another woman had finished sentence in June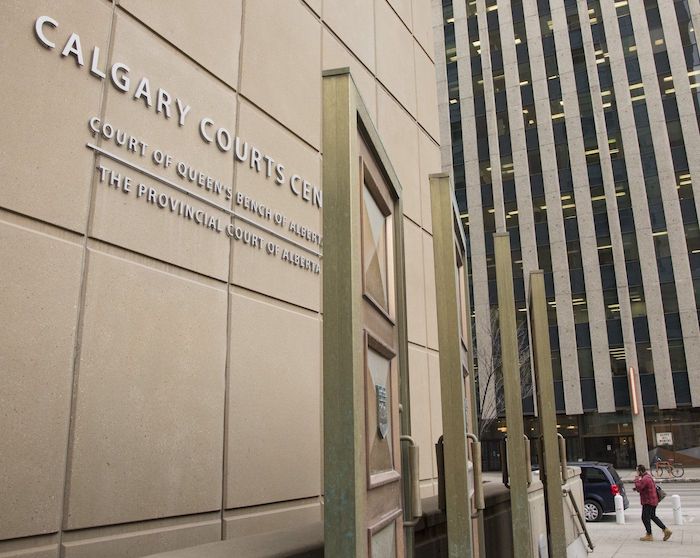 A Calgary man charged with murder in the death of a woman whose burned body was found in a park last month had completed his prison sentence for a similar killing less than a year ago.
Christopher Ward Dunlop, who is 48, was charged this week with second-degree murder and causing an indignity to a body in the death of 58-year-old Judy Maerz.
Her body was found by a passerby in Deerfoot Athletic Park on Feb. 16.
Dunlop previously pleaded guilty to manslaughter in the 2009 death of Laura Furlan, who was found dead in another Calgary park.
He was sentenced in 2015 to 6 1/2 years.
Documents from the Parole Board of Canada show Dunlop was pre-approved for statutory release in December 2019, and completed his prison sentence on June 3, 2022.
A risk assessment at the time suggested Dunlop had a low to moderate risk to reoffend.
"It is reported you took full responsibility for your offences," said a pre-release report. "It appears that you have the motivation for continuing to maintain necessary behavioural changes to help with lowering your risk.
"The clinician reported you admitted that a significant risk factor for yourself would be feelings of rejection or being used."
His release conditions included not consuming alcohol and not being in contact with the victim's family.
This report by The Canadian Press was first published March 3, 2023.