Looking for a Resilient Career for the Future? Keep an Eye Out for the Lighthouse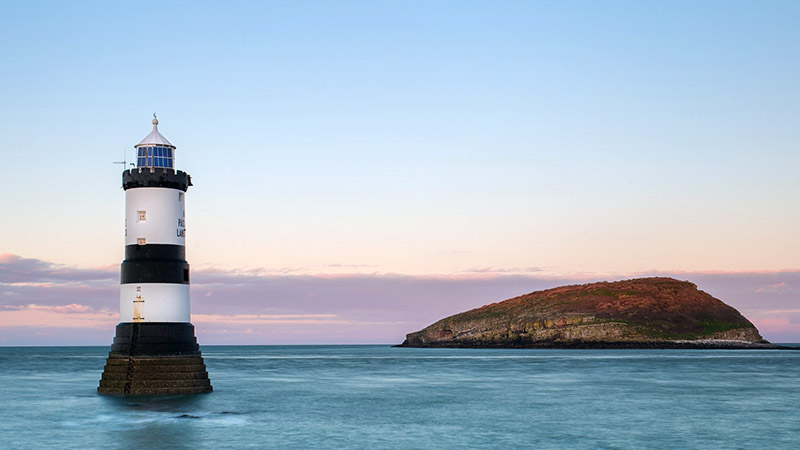 If we consider that the future of work will include a multitude of digital practices, it is up to us as employees and employers to embrace this shift with readiness and education. More familiar than not, the skills we learn through our years in education are a base, from which we hope to secure a position that falls in the same realm as our studies. The challenge is that even with curriculum updates and youth programs, the study of ever-changing digital education continues to be a challenge for both teachers and students.
We as a society are moving into a gig-heavy economy, with individuals packing more onto their certification rosters in the hopes of diversifying their resume's. For those who may want to keep the pace over the next decade, two key categories within education shine through – data science and web development.
The importance of these skills may seem only attributable to certain industries, however, if we consider the more intensive labour positions, how data is perceived and understood is immensely important. If you are a mid-career worker, someone looking to renew their digital education or one to pursue alternative career paths that carry real promise, these skills may prove to be some of the most sought after in the near future.
To no surprise that the end of year report by Payscale shows the two "hottest jobs" fall in the data category, reflected by the "The Future of Jobs Report 2020" by the World Economic Forum. This report shows a progressive estimate for skills that will be in demand up to 2025 and beyond.
This is all great knowledge to have on hand, but where can similar skills be learnt without investing in a multi-year university degree?
One Canadian company has tangible options.
Lighthouse Labs
Lighthouse Labs is a Canadian company founded in 2013 by its CEO Jeremy Shaki. They specialize in educational programs and boot camps in the fields of web development and data science. Their team has created intuitive learning programs attainable for all walks of life who carry a 'growth mindset' into their personal development.
They offer full-time and part-time courses for their multiple bootcamps, with available mentorship from experienced professionals in both fields. The results from their 2019 Student Outcomes Report available on their website. A year from January 2019, 504 students enrolled in their bootcamps, 458 graduated and 324 gained employment post bootcamp. Out of the 329 graduates who completed a job-seeking cycle within 180 days post-bootcamp, 95% of that group accepted employment. These numbers are incredible in comparison to the investment required for a new career avenue in 2021.
In March of 2020, we experienced a mass transition to digital communications in our daily and work lives due to the pandemic. For some, the integration of conference calls, internal team applications and a pressing focus on data was simple to grasp, but not for all.
In light of some of these challenges, Lighthouse Labs has implemented and collaborated with multiple organizations to offer "Impact Initiatives". Created to offer hyper-focused ways of educating groups of Canadians to enhance their digital literacy.
In collaboration with Kids Code Jeunesse, a non-profit organization focused on digitally-focused educational programs for youth, with funding from the Government of Canada created the Code Create Teach initiative. This partnership had 2,703 teachers experience a one-day introductory workshop on coding and computational thinking. The objective was to offer teachers additional tools they can bring into their classrooms to enhance their student's grasp of digital technologies.
There are multiple ongoing initiatives with Lighthouse Labs and other organizations that are available to view on their website. Another that stood out is the "Accelerating Possibilities Project" in partnership with Woodgreen Community Services. Created to offer mid-career workers an opportunity to learn new skills in web development, data science and customer service. Now more than ever, these types of initiatives have the opportunity to benefit the lives of countless Canadians.
As noted in various media outlets over recent years, there is an outcry for traditional industry workers to keep pace with the digital revolution with training and support. This is one opportunity where Lighthouse Labs and other educational programs can offer a real avenue to a new career.
It should be noted that parallel to the closing of office spaces, restrictions on multi-person worksites and the mass layoffs in some of the more traditional industries, these skills offer the opportunity to both begin a new career path with an educated support system, and to re-evaluate what new skills could bring more value to your current position and your company's future.
Scholarship Funding
Lighthouse Labs has a strong sense of supporting their community and has recently announced a new scholarship fund in response to the difficult economic and societal conditions our country has faced due to the pandemic. After a high interest in their March 2020 scholarship round, they announced another $500,000 scholarship fund for those in need. You may be eligible for up to $5,000 in support for a full-time bootcamp and $750 for part-time programs if you've been laid off, had your hours reduced, or are out of school because of the pandemic. For interested individuals, download their financial guide for more information.
If you would like to learn more about Lighthouse Labs, their support for our communities and the various boot camps they offer, check out their website. All of their material has been digitized and has opened up their reach to anywhere in Canada, check out their blog to learn more about their platform for online tech education. Their team has created a wide variety of reading material to help interested parties learn more prior to an application. These skills are here to stay, the more we integrate with data and web development, the more employers will be headhunting for the right candidate – which truly could be you.
For more stories, visit Todayville Calgary
Youth HQ Acquires Professional Building – Establishing the Centre For Social Impact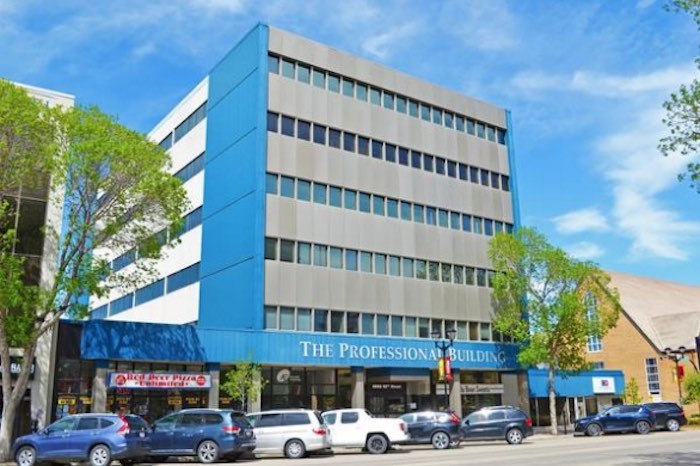 Youth HQ is pleased to announce that the Professional Building located at 4808 50th Street downtown will soon become the Centre for Social Impact. Supporters of the building share in the vision of providing charities and non-profit organizations access to a centrally located unique building that offers affordable office, program, and meeting space. The building has had substantial upgrades and enhancements that will serve tenants well into the future.
Red Deer has long identified a need for a unique building dedicated exclusively to charitable activities. An inspiring place where charities and non-profit organizations collaborate. "Charities and non-profits are often subject to locations throughout the city based on affordability. With continuing rising operational and facility costs such as rent, utilities, and available space, charities and non-profits face challenges. The Centre for Social Impact will respond to these challenges so organizations can focus on what they do best –create impact in our community." states Rob Lewis, Executive Director, YouthHQ.
The property was donated by Maclab Properties Group, a private real estate group founded in Edmonton in the 1950's. Maclab has a long history of strong support for the non-profit community across Alberta and was excited to contribute to this project. Youth HQ took possession of the building March 6, 2023. Tenants can look forward to affordable office space, shared meeting space and common areas, available reserved parking, affordable IT support on site, and exceptional ongoing building maintenance.
Interested tenants are encouraged to contact Rob Lewis, Youth HQ for more information.
Youth HQ is also looking for a donor who shares in this vision of creating a place that will benefit the community for years to come. This donor (individual or corporate) would have title name to the building – ___________________ Centre for Social Impact.
This is an exciting time for charities and non-profit organizations in Red Deer. The need for a location dedicated to social impact is finally a reality. Thank you to all our supporters for sharing in our vision and making the Centre for Social Impact a reality that will benefit Red Deer well into the future.
EXECUTIVE SUMMARY
Red Deer has long identified a need for a unique building dedicated exclusively to charitable activities and maximizing social impact. The proposed Centre for Social Impact (CSI) would be an inspiring place where charities and non-profit organizations can collaborate; a place centrally located where families can readily access a variety of supports and services; a place where organizations can share resources and minimize rising operating costs; and a place with in-house maintenance and operational supports.
Charities and non-profits are facing numerous challenges that threaten their ability to fulfill their respective missions. Rising operational costs (rent, utilities, service supports, insurance, etc.) directly influence the impact of the public donated dollar. Combining these rising costs with an increased demand for services limits the capacity for these organizations to respond to those needs. The ever-increasing competition for a declining public dollar has never been greater than it is today. The post-pandemic reality for charities and non-profits that were able to weather the storm the past three years, combined with the present economy, has compounded these challenges. The need for a building dedicated to social impact has never been greater.
Youth HQ has recently acquired a building that will not only benefit the services within Youth HQ but will also directly benefit many charities and non-profits in Red Deer and Central Alberta. The Professional Building, located on Ross Street, will become the Centre for Social Impact for the purpose of supporting charities and non-profits.
The property was donated by Maclab Properties Group, a private real estate group founded in Edmonton in the 1950's. Maclab has a long history of strong support for the non-profit community across Alberta and was excited to contribute to this project.
ABOUT YOUTH HQ
Youth HQ has been serving Red Deer and Central Alberta since 1976. Youth HQ is the administrative structure that presently oversees Big Brothers Big Sisters of Red Deer and District, BGC (Boys and Girls Club) of Red Deer & District, the 49th Street Youth Emergency Shelter, and Camp Alexo. This organizational structure with one Board of Directors, one Executive Director, and one administrative team supports all the entities described. Consequently, the publicly donated dollar goes much further in directly impacting the children and families we serve. Youth HQ was the first organization in Canada to bring two nationally affiliated charities under one roof.
Several similar organizations across Canada (particularly in Alberta) have since established similar operational structures. Youth HQ supports more than 2,200 children and families annually.
Youth HQ has a well-established track record of success and has proven its ability to embrace ambitious ventures for the purpose of enhancing social impact. Examples include the tremendous expansions of BGC programs and services into 13 surrounding locations within Central Alberta and the 3-million-dollar Camp Alexo Facility Master Plan that now serves numerous groups and organizations throughout the year.
Our agency tagline with BGC is "Opportunity Changes Everything". This incredible opportunity will create positive change not only for Youth HQ but also for many charities and non-profits in Red Deer and Central Alberta.
IMPACT TO CHARITIES AND NON-PROFITS
• Centrally located with easy transportation access
• Readily accessible to numerous services and supports under one roof
• Low and affordable sq ft rental rates
• Small office space or large office spaces available
• Meeting rooms readily available
• Large workshop/training or meeting space in lower level
• Low cost on-site IT tech support
• Ample parking in the downtown core
• Building maintenance and security
• A building that has significant improvements and upgrades
• Shared common areas.
• Opportunities for organizations to collaborate readily as needed.
• Less dollars dedicated to operational expenses.
• More dollars dedicated to programs and direct services.
CLIENT IMPACT EXAMPLE
A Single parent mother with 3 children visits the Centre for Social Impact for services and supports. After receiving some counselling and being connected to a support group she discovers that there are other services which can offer support for her children. The 8-year-old girl is matched to a mentor in the Big Brothers Big Sisters program. Her two boys are put on a waiting list for a mentor, but are connected to BGC, and become registered in the community-based after school program in Fairview. The impact of this story is that the mother was able to walk into one door and get connected to four organizations offering supports for herself and her children. Agencies will also be able to collaborate more effectively with one another in support of the families and community we all serve.
Recovering addicts from Red Deer Dream Centre brewing up a very unique fundraiser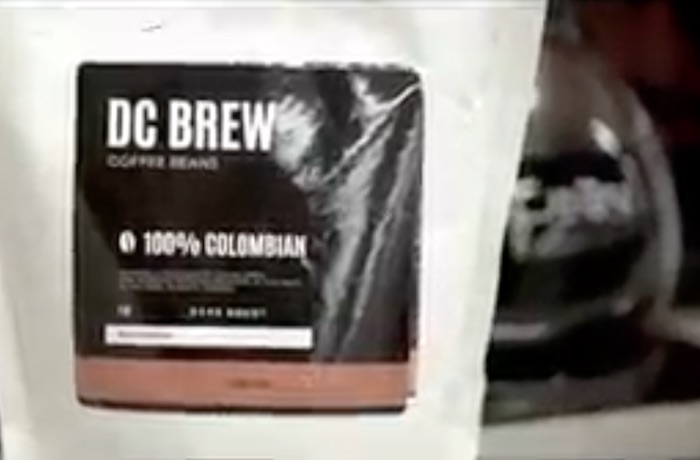 Red Deer's newest #socialenterprise straight from the #rddc, #dcbrew! Amazing coffee all the while, Helping support men in recovery, one bean at a time.
The Red Deer Dream Centre is a 40-bed addictions treatment facility where, in an atmosphere of hope and love, people can find life, restore their dignity, and find purpose in living a life in freedom from addictions.