Swirltex – Alberta Tech Company Develops New Wastewater Solution, Partnership with EIA
When we look at the ecosystem of cleantech, the challenges of traditional energy processes allow for intuitive and creative people to develop solutions. Not only benefiting financially in regards to mitigating waste disposal but also to offer more efficient ways to process or repurpose waste, thus decreasing the impact on our environment. The question is, who are the hard-working individuals taking on these challenges?
Swirltex is a Calgary based tech company that has developed a new form of filtration for wastewater. Founded by president and founder of Swirltex, Peter Christou, continue to advance their technology for a wide array of applications. Speaking with their CEO, Melanie McClare, their mission is to turn wastewater into a resource and treating it at industrial lagoons. Tied with a passion for reversing the detriment of pollution, their technology offers major benefits to local and indigenous communities across the country.
Buoyancy Based Membrane Filtration – "The Swirltex Difference"
Swirltex has developed a unique membrane filtration system to extract contaminants and solids that are suspended in water. If we consider how wastewater is processed at the industrial level, with their technology implemented, the 'dirty' stream of water is pumped through the system at much lower energy requirements than a traditional membrane system. The liquid is then injected with microbubbles in a rotational manner to create a vortex. The purpose is to create a flotation effect for the contaminants so that they bind to the microbubbles, such that their buoyancy is manipulated increasing their ability to float and separate from the liquid.
A permeable wall has the ability to allow liquids to pass through it while containing solid particles within the membrane. The flow pattern used in the Swirltex system forces the water to the outer surface of the membrane where it can be effectively passed through the permeable walls. The solid particles and contaminants are bound by the microbubbles to form a froth that channels to the center of the membrane to reduce any interaction with the permeable wall. High-quality clean water is produced with less pumping power to achieve the same production. Truly unique, this system achieves a far more efficient way to treat wastewater while reducing energy usage.
"Traditional membranes have not been able to perform well in some more difficult wastewater chemistries. So what Swirltex has done is created a way to be able to handle those more difficult wastewater streams, and help produce a very high-quality ultra-filtered water, so that companies have the option to reuse that water rather than disposing of it." – Melanie McClare, CEO
The Importance of Data Monitoring
Identified with the introduction of IoT and AI, the ability to perform faster, more efficient data monitoring has the potential for major benefits to systems like Swirltex and industries such as energy production and agriculture. Consider that IoT and AI monitoring in real-time could mitigate the occurrence of leaks within membranes, quality inefficiencies, seasonal variants, loss of heat or overheating of valuable material.
Another pressing issue is monitoring the quality of our drinking water. As technology continues to advance, IoT and AI could play a key role in establishing new standards of quality and safety for generations. As mentioned in an article published by Water Intelligence, "Using AI to Diagnose Water Consumption Patterns", maintenance teams could also benefit in mitigating the time spent inspecting miles of pipe or manually checking multiple metres. Speaking with Melanie, she offers her thoughts on how moving towards real-time data monitoring could play a major role in the future of water treatment.
"The drivers behind artificial intelligence adoption and water quality are not only societal but there's also an industrial component around saving money. So for example, if a customer can rectify an issue in real-time rather than having to do a downstream treatment to get the water to specification, that will save them money. The drivers are not only economic, but also the increasing societal pressures for people to understand what is in their drinking water, rivers and streams that their kids are swimming in…"
Swirltex has recently entered into a partnership with Edmonton International Airport(EIA). The goal of this collaboration is to treat the stormwater and deicing fluid run-off during the winter months. Their technology is on-site with a new portable treatment system for lagoons. Incredible opportunity for Swirltex to showcase their technology and effectiveness all while benefiting the surrounding communities. Melanie offers her thoughts on this recent partnership.
"Edmonton International Airport is a very progressive and innovative organization and is very environmentally focused. This partnership is to help them understand what is happening in their storm water system, how it relates to the de-icing fluids that they use during the winter, and the overall effects on the environment to get them to a certain specification for safer rivers and streams."
"This collaboration can reduce the need for future stormwater treatment facilities at EIA and develop a local technology that could serve the needs of airports around the world." – Steve Maybee, EIA VP of Operations and Infrastructure
If you would like to learn more about Swirltex and their buoyancy based membrane filtration technology, visit their website here or via their social media below.
For more stories, visit Todayville Calgary
'Not true': Justice minister denies crying or yelling during doctor confrontation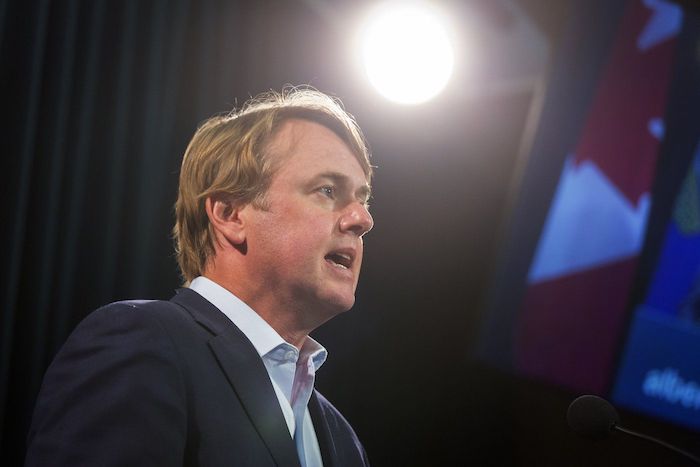 By Bill Graveland in Calgary
Alberta's justice minister said he felt sad and disappointed when he discovered someone he considered to be a friend was behind a social media post targeting him and his wife.
The Law Society of Alberta is in the final day of a hearing into allegations Tyler Shandro violated the profession's code of conduct. The three complaints date back to his time as the provincial health minister early in the COVID-19 pandemic.
Dr. Mukarram Zaidi, who had posted a photo on social media of Shandro with a caption related to privatizing health care, told the hearing the minister and his wife visited his home in March 2020. He said it occurred during fractious negotiations between the government and the Alberta Medical Association over fees.
The photo of Shandro, with a thought bubble caption, said: "So every Albertan that I can kick off health care is another client we can sign up for Vital Partners. We're going to be RICH." Shandro's wife, Andrea, is the co-founder of Vital Partners, a health insurance agency.
Shandro said Thursday his spouse alerted him to the post earlier in the day, when there had been up to a thousand threats made against the couple.
"I recognized the account being someone I considered a friend and who lived around the corner," Shandro said under questioning by his lawyer.
"The irony is that this is a fellow who had often engaged with me to discuss the importance of being careful with words, with online posts and what that could result in."
The doctor testified earlier this week that he went outside of his home to meet Shandro and described the minister as being highly upset as he demanded the doctor remove the post immediately because his family was being subjected to death threats.
"I see Shandro and his wife standing at the sidewalk. He was crying, he was emotionally charged. His wife was holding him," Zaidi said.
"He said: 'You can't do this to us. We're getting death threats.' I think I asked him: 'What do you want me to do?' And he said: 'Delete your post."'
Shandro said he walked over to Zaidi's home by himself and asked the doctors' children to send out their father. He said the conversation was over in a matter of minutes.
"I said: 'Mukarram, why wouldn't you have just asked me if you had questions? We know each other. You know me. You know Andrea. You know this isn't true.' And then I asked him: 'Do you know this conspiracy theory is resulting in Andrea getting death threats?'" Shandro said.
"He said softly: 'What do I do? Do I delete the post?' I specifically did not take him up on that offer. I said: 'Look, you have to decide that for yourself.'"
Shandro's lawyer, Grant Stapon, asked his client what he had to say to Zaidi's description of him crying and yelling while being held by his wife during the discussion.
"It's not true. It isn't true at all. Andrea was not there and if she really was there, it doesn't benefit me to say she wasn't there. If anything, it would be helpful to have her be there to corroborate," Shandro replied.
"I definitely did not yell at him."
Shandro said his wife did show up at the end of the conversation.
"She was emotional. She did have red eyes. She was crying earlier. She said: 'Don't talk to him. He's not interested in us. He's only interested in money.'"
Shandro said at that point they returned home.
Andrea Shandro is expected to testify later Thursday afternoon.
This report by The Canadian Press was first published Jan. 26, 2023.
Alberta considers training doctors for rural practice in smaller centres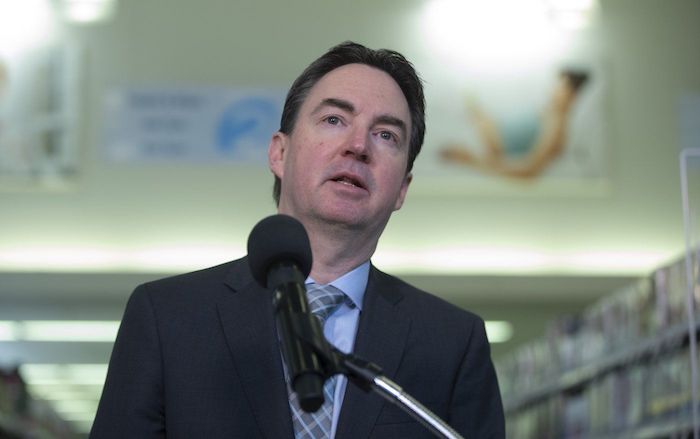 Calgary – Alberta is looking for ways to train doctors in smaller cities in hopes they will be more likely to help relieve a shortage of physicians in rural areas.
Health Minister Jason Copping and Advanced Education Minister Demetrios Nicolaides say the government is providing $1 million to four Alberta post-secondary institutions to look for ways to train doctors in Grande Prairie and Lethbridge.
Alberta has medical schools at universities in Edmonton and Calgary, but Copping says training doctors outside the big cities increases the odds of graduates practising in the province's smaller municipalities.
Todd Anderson of the University of Calgary's medical school says there are a wide variety of options being considered, including stand-alone schools.
The University of Lethbridge and Northwestern Polytechnic in Grande Prairie are also involved in the program.
Anderson says research suggests three-quarters of doctors who train in rural areas end up practising in one as well.
Copping says the project will take six to eight years to show results.
"It's going to take time to set the program up," he said Thursday. "That's a long-term strategy. But if you don't start, you'll never get there."
Meanwhile, rural health care continues to experience staff shortages. On Thursday, the Milk River Health Centre Emergency Department announced it would close until Monday due to a doctor shortage.
Nurses were to remain on-site to provide care for long-term care residents.
Copping said Thursday's announcement was just one part of the government's health-care strategy.
This report by The Canadian Press was first published Jan. 26, 2023.