SAD NEWS – But Not Unexpected
SAD NEWS – But Not Unexpected
When it came, after a few days of warning, the message was sad enough to erase all doubt about the short-term future of university sports in Canada: "It is not currently feasible . . . for USports to be able to offer fall championships."
Immediately affected by the Monday announcement from President Clint Hamilton were seven sports: women's field hockey, men's and women's cross-country, men's and women's soccer and of course, football which, thanks basically to the Vanier Cup-champion Calgary Dinos, stands as the highest-profile sport in Canada West universities these days.
Until this week, there was some hope that a five-game schedule – down from the accustomed eight-game slate — could be managed.
After the prompt and understandable responses of sadness and regret for coaches, athletes, trainers and fans tied to 56 programs in four jurisdictions (Quebec is not included at this point), the almost-automatic second response took the form of a question: with arrangements now in place to protect existing scholarships, how will high school seniors and ambitious young men in provincial junior leagues such as the Prairie Conference be affected?
Obviously, prospects who aimed at university careers had their plans put on hold for at least one year. Unless they're absolute standouts, rookies at the post-secondary level will sand in longer lineups before playing junior in Edmonton, Calgary, Regina, Winnipeg or Saskatoon.
John Paton, executive director of Alberta Sports Athletic Association which oversees high school competition in dozens of categories, said it is not known when classes will resume; negotiations are in almost-constant evolution. Negotiations on scheduling and other essentials will remain unsettled for weeks at least. Many meetings are taking place each week "and some more often than once a week.
"We aren't moving as fast as the universities did," he added, confirming that the university decision was "not unexpected."
One major obstacle was (and is) inter-provincial travel. Saskatchewan has already said visits by out-of-province teams will not be approved ungil the problems of isolation and physical distancing can be handled safely.
As the post-coronavirus world starts to assume some new shape, the ASAA continues to welcome input from every provincial sports organization. Alberta Basketball, for example, has already recommended starting the 2021 season at the normal starting time in late August or early September. Some see it the best way to put the challenging COVID-19 days well into the past.
Decisions on the start of scheduled play and the length of seasons at the high school level are sure to be guided by federal regulation and Alberta Health Services expertise, said Paton said, cautious about any potential "level of higher risk.".
Prairie Football Conference spokesmen are equally unsettled in their outlook. Crossing the provincial lines that mark Alberta, Saskatchewan and Manitoba is essential for all teams in that league. Some time ago, one observer suggested that the encouraging coronavirus picture in British Columbia might allow early-fall exhibition meetings between adjacent Alberta and B.C., but those conversations have apparently been put in hold.
Football Alberta spokespersons were not available for comment.
Tour the 2023 Red Deer Hospital Home Lottery grand prize dream home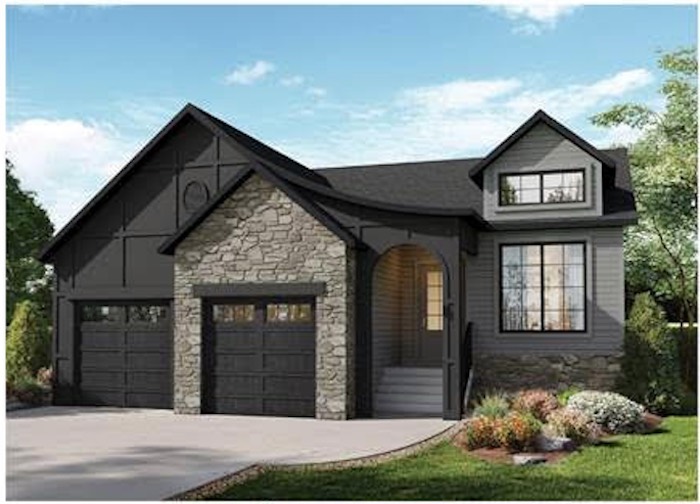 Later this month, someone is going to win this 3,049 sq ft beauty, built by Sorento Custom Homes.
The 4 bedroom, 3.5 bath bungalow is located in the new Evergreen neighbourhood, backing on to protected green space which a lucky family will be enjoying through a large wall of windows, and a cozy screened patio.
Don't wait any longer to buy tickets for a chance at 124 prizes valued at over 1.2 million dollars. And.. Don't forget the Mega Bucks 50 Raffle which is over a half million dollars – winner takes half!
Major prizes also include a 2022 Extreme Outdoors Mini MAX trailer, LG 55″ TV, Patio furniture set, Daymak Electric Bike, Camping set, Dyson Cordless Vacuums, Hisense portable air conditioner, Gyroor Scooter, PADERNO cookware set, and a Cuisinart small appliance package. But let's take another look at this dream home.
Tickets start at only $25 each!
CHECK OUT OUR GREAT TICKET PACKAGES
1 for $25 • 5 for $75 • 10 for $125 • 25 for $250
Over $1.2 Million in prizing to be won!
Win half of an increasing jackpot of up to $1,000,000
$10 EACH | 10 FOR $25
25 FOR $50 | 50 FOR $75
Win half of the current jackpot of:
Glendale Skatepark now includes on-site mentors from the YMCA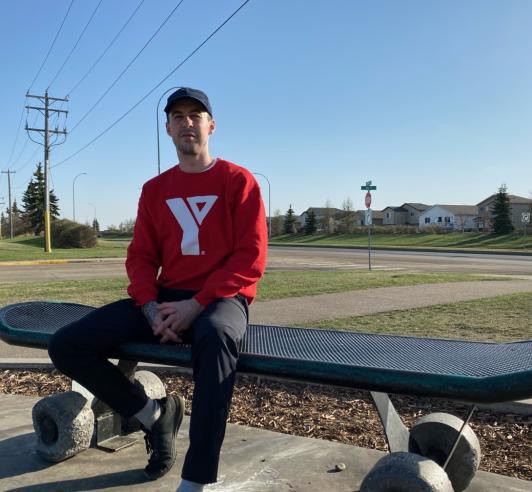 With consistent fair weather and summer right around the corner, skateboarders, BMXers and scooter-riders are excited to return to Red Deer's skateparks. Glendale Skatepark in Red Deer's north side is a popular choice, and has the added benefit of being staffed by Northside Community Centre YMCA's skatepark mentors.
The Y's skatepark mentors are experienced skaters and BMX bikers who want to help make sure the skatepark remains a safe and inclusive space for kids and youth of all skill levels and backgrounds to enjoy. They hang out at the park every day after school and on weekends, offering encouragement, teaching skills and providing water and snacks to anyone who wants it.
"The biggest part [for me] is just creating community engagement and connections," one skatepark mentor explained in a video on the YMCA's social media channels, adding, "engaging with the kids, teaching what you love to do… just being a positive influence on everyone and trying to make this place a better community."
The YMCA Skatepark Mentorship program was piloted in 2021, and after a successful season Border Paving Ltd. stepped up with a generous donation to make it possible for the Y to staff the park all summer long in 2022 and 2023. The Y has since expanded the program, and will have skatepark mentors and youth workers at the Red Deer Skatepark downtown in addition to Glendale, starting in July.
Youth can find YMCA skatepark mentors at the Glendale Skatepark Monday to Friday from 2:30 to 7:30pm, and noon–4pm on Saturdays and Sundays until the end of June. Starting in July, their weekday hours will expand to 12:30 to 8:30pm and they can be found at the Red Deer Skatepark downtown from 10am to 1pm every Tuesday, Wednesday and Thursday.
Visit ymcanab.ca/skatepark to meet Northside Community Centre YMCA's skatepark mentors for 2023 and learn more about youth programs at the Y.