The Raptors (Ridgefield Raptors that is) are coming to Edmonton next summer
At first word that the Raptors will be spending a few days in Edmonton next summer, sports fans might be excused for jumping up and down at the thought of a high-profile NBA event.
But the Raptors under discussion play another game — baseball — and they're based not in Toronto but in Ridgefield, Wash., a small centre near the Washington-Oregon border which claims fewer than 10,000 residents in its Wikipedia profile. Edmonton — officially labeled the Riverhawks — is now a partner in the West Coast League, which develops college players and has seen several top prospects selected in recent Major League Baseball drafts.
Also joining this week are teams based in Kamloops and Nanaimo, bringing the British Columbia contingent to four teams. Victoria and Kelowna were already members of what now is a 15-team organization.
Teams currently occupy Yakima, Wenatchee, Walla Walla and Port Angeles in Washington, as well as Bend, Corvallis and other communities in Oregon.
The city of Edmonton confirmed months ago that the Edmonton Prospects of the Western Canadian Baseball League would not be returning to Re/Max Field. Several years of association with Pat Cassidy and the Prospects had led to difficult feelings on both sides.
The Prospects are developing a new facility in Stony Plain. It will be ready for competition in 2022. Cassidy has said his team will find another place to play in 2021. All comments on next year and beyond are based, of course, on the progress of local, provincial and national fights against COVID.
Randy Gregg, the former Edmonton Oilers defenceman who led the new group's campaign to function in Re/Max Field, unveiled his new organization at a well-attended news conference and said several options concerning the WCBL were considered but "there were continuing roadblocks."
During months of negotiation, Gregg and his supporters did not communicate with the public. Neither did city council. "When you sign a non-disclosure agreement, you have to abide by it. Your signature has to mean something," he said.
Gregg insisted the Riverhawks organization has no ill feelings about the WCBL. "It might have worked well," he said. A few casual remarks were made about the potential value to this entire region if both the WCBL and the WCL are profitable.
The Edmonton approach includes sharing in travel costs for existing West Coast League teams. Similar situations made it difficult for a pair of so-called "independent" teams to operate in the years after the Edmonton Trappers were sold and Edmonton had no significant baseball.
Gregg is convinced the new load of travel costs will not be insurmountable. The Riverhawks are a collection of 28 contributors. He also pointed out that at least a couple of Edmonton's new partners are owned or controlled by owners with major-league connections.'
"We've got a big job ahead of us," he said. "We know that a lot of baseball fans have never seen a game at Re/Max Field."
As things were unfolding between the Prospects and city officials, there were regular suggestions that no lease would have been granted for the WCBL in 2021. "Can you imagine what it would feel like to have no baseball for maybe three or four years in this great sports city?"
Last week our nation ran into a spree of high-profile miracles
Tour "The Abigail" by Sorento Custom Homes – Grand Prize in the 2022 Red Deer Hospital Lottery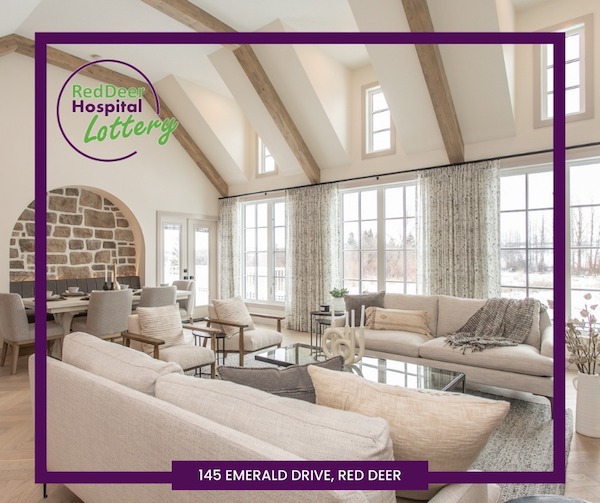 Have you seen it yet? Take a nice long look at the beautiful grand prize dream home!
NEW
TICKET GIFTING
OPTION
Step 1 – Click the GIFT TICKETS NOW! button
Step 2 – Enter the order for tickets and your personal information under buyers details
Step 3 – Click Send as Gift button and enter the giftee name and information
Print off this order form and mail in to the address listed on order form.
You can choose to get your tickets by mail, you will receive them in 3 to 4 week once processed by the lottery office.
You can also choose e-ticket and you will receive your tickets by email the day your order is processed. A valid email address is mandatory for e-ticket.
Mail to:
Red Deer Hospitals Lottery
PO Box 1098 Red Deer AB T4N 6S5
Call 1-877-808-9005 and a representative would be happy to help with your order, our agents are taking calls 7 days a week from 8am to 11pm
MAIN TICKETS
1 for $25 | 5 for $75 | 10 for $125 | 25 FOR $250
ORDER BY PHONE
Call Toll Free: 1.877.808.9005
MEGA BUCKS 50
1 for $10 | 10 for $25 | 25 for $50 | 50 FOR $75
5 winners already in Red Deer Hospital Lottery – Previous Supporters Draw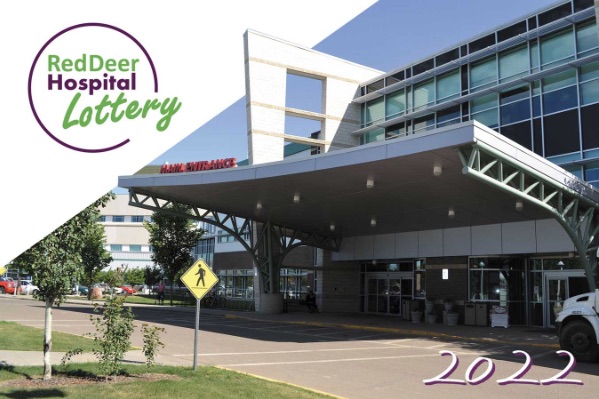 Five lucky people are already glad they purchased a Red Deer Hospital Lottery ticket – and the winning has just begun!
Thank you to Cecile A of Red Deer, Lynda H of Lacombe, Dan & Wendy K of Sylvan Lake, Bobbi & John W of Millet, and Jack W of Stettler who supported our hospital. They each won $1,000 in our Previous Supporter draws.
There are still 115 prizes totaling over $1.1 million to be won!
Our Grand Prize Dream Home package is valued $940,332.00 including furnishings from Urban Barn and $10,000 Dream Home CASH!
Maybe you'll win a 2022 GMC Yukon SLT worth over $81,000.00! Tickets are only $25 each.
There's still more. Buy before May 25th and you could win our EARLY BIRD CASH PRIZE OF $25,000
CHECK OUT OUR GREAT TICKET PACKAGES
$25 EACH | 5 FOR $75 | 10 FOR $125 | 25 FOR $250
Win half of an increasing jackpot of up to $1,000,000.
The jackpot grows with every ticket sold!
1 for $10 • 10 for $25
25 for $50 • 50 for $75
Win half of the current jackpot of:
17 of 83 pieces of equipment have already been funded!
Every ticket purchased will support the Red Deer Regional Hospital Centre with proceeds used to purchase eighty-three pieces of medical equipment for several units.
Since opening a few weeks ago, we've already secured funding for 17 stretchers benefiting 8 different units at our hospital!
CALL RED DEER & AREA OR TOLL FREE
403.340.1878 1.877.808.9005
Red Deer Hospital Lottery
PO Box 1098
Red Deer AB T4N 6S5Lottery Licence 590314 | Mega Bucks 50 Licence 590315
© RED DEER HOSPITAL LOTTERY 2022