The Raptors (Ridgefield Raptors that is) are coming to Edmonton next summer
At first word that the Raptors will be spending a few days in Edmonton next summer, sports fans might be excused for jumping up and down at the thought of a high-profile NBA event.
But the Raptors under discussion play another game — baseball — and they're based not in Toronto but in Ridgefield, Wash., a small centre near the Washington-Oregon border which claims fewer than 10,000 residents in its Wikipedia profile. Edmonton — officially labeled the Riverhawks — is now a partner in the West Coast League, which develops college players and has seen several top prospects selected in recent Major League Baseball drafts.
Also joining this week are teams based in Kamloops and Nanaimo, bringing the British Columbia contingent to four teams. Victoria and Kelowna were already members of what now is a 15-team organization.
Teams currently occupy Yakima, Wenatchee, Walla Walla and Port Angeles in Washington, as well as Bend, Corvallis and other communities in Oregon.
The city of Edmonton confirmed months ago that the Edmonton Prospects of the Western Canadian Baseball League would not be returning to Re/Max Field. Several years of association with Pat Cassidy and the Prospects had led to difficult feelings on both sides.
The Prospects are developing a new facility in Stony Plain. It will be ready for competition in 2022. Cassidy has said his team will find another place to play in 2021. All comments on next year and beyond are based, of course, on the progress of local, provincial and national fights against COVID.
Randy Gregg, the former Edmonton Oilers defenceman who led the new group's campaign to function in Re/Max Field, unveiled his new organization at a well-attended news conference and said several options concerning the WCBL were considered but "there were continuing roadblocks."
During months of negotiation, Gregg and his supporters did not communicate with the public. Neither did city council. "When you sign a non-disclosure agreement, you have to abide by it. Your signature has to mean something," he said.
Gregg insisted the Riverhawks organization has no ill feelings about the WCBL. "It might have worked well," he said. A few casual remarks were made about the potential value to this entire region if both the WCBL and the WCL are profitable.
The Edmonton approach includes sharing in travel costs for existing West Coast League teams. Similar situations made it difficult for a pair of so-called "independent" teams to operate in the years after the Edmonton Trappers were sold and Edmonton had no significant baseball.
Gregg is convinced the new load of travel costs will not be insurmountable. The Riverhawks are a collection of 28 contributors. He also pointed out that at least a couple of Edmonton's new partners are owned or controlled by owners with major-league connections.'
"We've got a big job ahead of us," he said. "We know that a lot of baseball fans have never seen a game at Re/Max Field."
As things were unfolding between the Prospects and city officials, there were regular suggestions that no lease would have been granted for the WCBL in 2021. "Can you imagine what it would feel like to have no baseball for maybe three or four years in this great sports city?"
Last week our nation ran into a spree of high-profile miracles
Red Deer Recovery Community will offer hope for residents from Central Alberta and around the world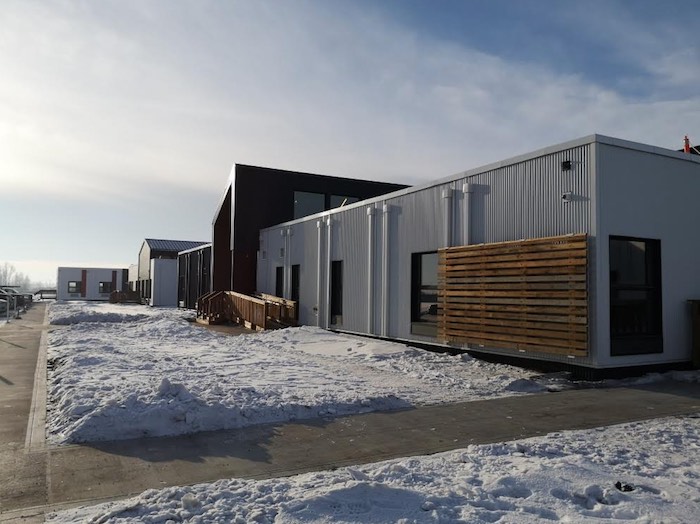 Central Albertans won't be the only ones paying close attention to the official opening of the Red Deer Recovery Community next month. According to Marshall Smith, Chief of Staff to Premier Danielle Smith, jurisdictions from across North America will be looking to the Red Deer Recovery Community for potential answers to their own issues. Red Deer Recovery Community will be the first of 11 the province is opening over the coming months.
Cities across North America and beyond have been battling an addictions crisis, and losing. As the number of homeless people and the number of fatal overdoses continues to rise, cities are looking for new solutions. After years of slipping further behind, Alberta has decided on a new approach to recovery and Marshall Smith has been leading the charge.
Smith is a recovering addict himself. A political organizer from BC, he once worked for former Premier Gordon Campbell. His own crisis started with alcohol, then moved to cocaine dependency before he eventually succumbed to methamphetamine use. The successful political operative found himself without work and living on the street for over four years. Eventually he benefited from a 35 day stay in a publicly funded recovery centre in BC.
Former Alberta Premier Jason Kenney brought Smith to Alberta to head up the UCP's addictions and recovery file. His personal experiences and incredible comeback story are at the heart of Alberta's new approach.
While the success of recovery programs vary, Marshall Smith and Dr. Christina Basedow of the Edgewood Health Network (operators of Red Deer Recovery Community) say with the right treatment and the right amount of time, they expect a very high rate of successful recoveries. Smith says the province won't give up on patients, even if some have to go through more than once.
The Recovery Community is central to this new approach, but patients who will be able to stay for up to a year, will need somewhere to go when they leave. This week the province also announced the Bridge Healing Transitional Accommodation Program in Edmonton. This "second stage" housing will ensure former addicts have a place to stay upon leaving addiction treatment centres. This will be their home in the critical days following treatment when they need to reestablish their lives by finding work or educational opportunities.
Red Deer Mayor Ken Johnston feels the 75 bed Recovery Community will be transformation for Central Alberta. Mayor Johnston says all Central Albertans will play an important role in helping former addicts when they leave the Recovery Community.
Construction of the Red Deer Recovery Community is all but complete.
Thursday, municipal and provincial politicians toured the facility and were introduced to the operators of the new facility. Dr Christina Basedow, Western VP of Edgewood Health Network teamed up with Nicholas Milliken, Alberta's Mental Health and Addiction Minister, to take questions about operations.
Premier Danielle Smith made the trip to Central Alberta to offer support for the project and see the facility first hand.
Red Deer Mayor Ken Johnston and Premier Danielle Smith listen to Chief of Staff Marshall Smith
Marshall Smith explains aspects of the Recovery Community to Premier Danielle Smith, Red Deer Mayor Ken Johnston and Red Deer MLA's Adriana LaGrange and Jason Stephan
In the days leading up to an official opening expected in February, Edgewood Health Network is finalizing the admission process which will see the first batch of up to 75 people suffering addictions moving into single and double occupied rooms.
The new 75-bed facility, will begin accepting residents battling addictions in February. Those residents will stay for up to a full year accessing medications, programming and developing life skills.
In the meantime the province expects a recovery industry will be developing in Red Deer including second stage housing opportunities and counselling.
Ottawa paramedic leader says drug supply getting more toxic amid overdose crisis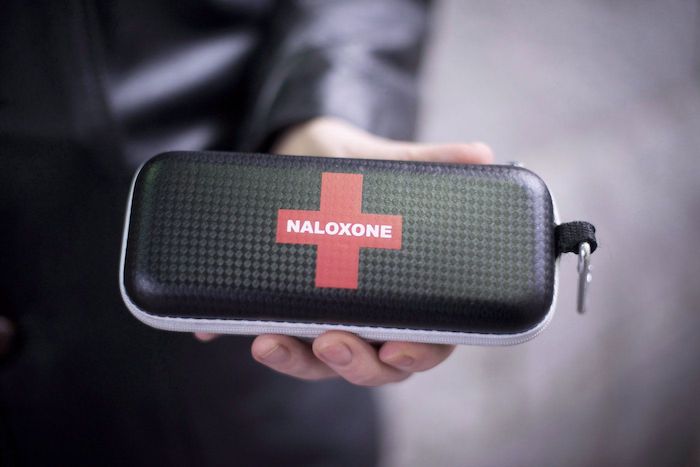 Ottawa paramedic leader Darryl Wilton says not a day went by in 2022 that didn't include an overdose-related call.
He says that although overdose numbers in the Ottawa area have remained steady, the drug supply has become more toxic and antidotes such as Naloxone are becoming less effective.
Wilton, the president of the Professional Paramedic Association of Ottawa, says his team is increasingly seeing benzodiazepines such as valium being used with narcotics, a mix that can require intensive care in the hospital.
The Renfrew County and District Health Unit, which serves communities just west of the city, put out an overdose alert Monday warning residents about "life-threatening" drugs circulating in the area.
The county's acting medical officer of health says that last week, paramedics responded to four overdose calls, which is alarming for the area.
Some safe consumption sites in Ottawa say they are looking to expand their hours of operation, but they are already struggling to meet the demand for their services.
This report by The Canadian Press was first published Jan. 4, 2023.
———