Historic Game and Overlooked Award
Historic Game and Overlooked Award
From now until a winner of the Bill Masterton Memorial Trophy is awarded a few months from now, millions of words will be written and millions more will be spoken about this annual award to the NHL player who best personifies perseverance, sportsmanship and dedication to his game. Those words have special meaning for those who recall the sorrowful event that led to introduction of this award.
In Alberta, we're guaranteed to hear and read that Connor McDavid of the Oilers deserves the honour because of his incredible effort in overcoming what might have been a career-ending knee injury. And that Calgary Flames captain Mike Giordano should win because he has overcome injury and does incredible things on the ice and in the community for the benefit of his team and his community.
The list of 31 candidates, all nominated by local media, was released on Tuesday and includes as many as a dozen who might have legitimate claims for the selection. Edmonton product Jay Bouwmeester, now 37, is the St. Louis Blues nominee and will get much support for his long and dignified career and the memory that quick use of a defibrillator was required to save him after he collapsed on the bench during a game last February.
Probably, the early leader is Bobby Ryan of the Ottawa Senators, who reached the NHL in 2005 as a second-overall choice by the Anaheim Ducks after surviving for years in a miserable and dangerous family situation. Another crisis was faced and defeated when he signed himself in as an alcoholic in dire need of aid, then came back to collect three goals in his first game after an absence of 104 days.
For those who see Masterton's name only on this award, it is – and certainly should be – essential to realize he is the only NHL player to lose his life as the direct result of an incident during a game. He was a Minnesota North Stars rookie in 1968 when he attempted to split a pair of Oakland Seals (remember them?) defenders. Both defenders hit him at the same time. Masterton never regained consciousness and died in hospital 30 hours later.
No penalty was called and no serious investigation was launched. Masterton's family understood that, in the words of one, "it could have happened to anybody."
His too-brief career ended with four goals and eight assists. His first goal came in the opening game of the season and was the first in history for the expansion North Stars, where he signed after three brilliant years at the University of Denver.
A personal note: my job as an editor on the night shift at Canadian Press in Toronto prompted me to handle the story as it broke. From every imaginable area, there was an outbreak of sympathy. Also, there was an outbreak of calls for the mandatory use of helmets. Most players responded that they couldn't possibly play well wearing helmets. League officials spoke almost in unison, saying the use of helmets would reduce fan interest; those who were thrilled to watch Guy Lafleur's hair streaming behind him, for example, should not be forced to surrender such joy.
Eventually, good sense reigned. Helmets became the order of the day – but not until 1979. Any new player that season wore head protection but "grandfather" clauses were written for the comfort and convenience of those whose careers began without the headgear.
The last active player to function without a helmet was Craig MacTavish, whose consistent career – much of it with the Oilers – ended in 1997. MacT always insisted the game was safer before helmets were adopted. Bill Masterton did not get to vote on the question.
600-year-old gold coin discovered in Newfoundland could be oldest found in Canada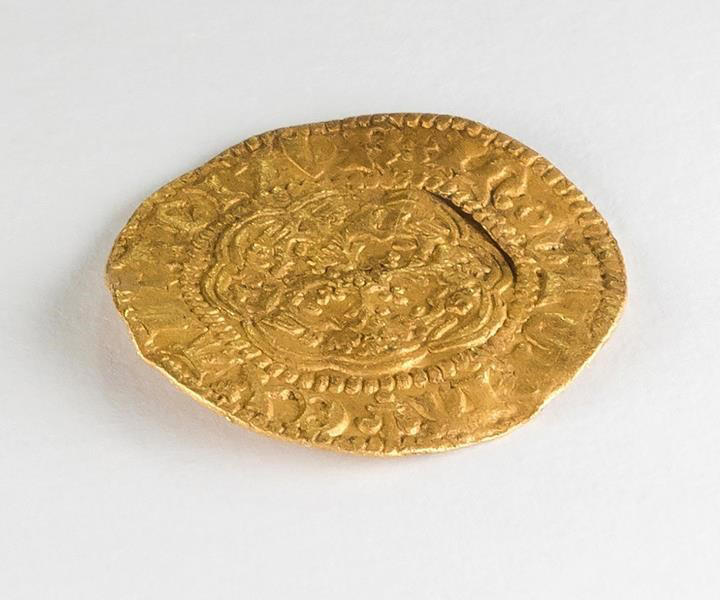 ST. JOHN'S, N.L. — A history enthusiast in Newfoundland has discovered what may be the oldest known English coin ever found in Canada.
Provincial archeologist Jamie Brake said Wednesday that he knew he was looking at something very special when Edward Hynes sent him photos of a gold coin he'd found this past summer. The coin has since been determined to be about 600 years old, which predates the first documented European contact with North America since the Vikings.
"It's surprisingly old," Brake said in an interview. "It's a pretty big deal."
How, when and why the coin wound up on the island of Newfoundland is still a mystery.
Hynes found the artifact at an undisclosed archeological site somewhere along Newfoundland's south coast. The exact location is being kept quiet, Brake said, so as not to attract treasure seekers.
Hynes was not available for an interview Wednesday, but Brake described him as a "super intelligent" man with a keen interest in Newfoundland's history. He said Hynes contacted his local heritage society right away when he first spied the coin.
"He really did exactly what we would hope someone would do under circumstances like this," Brake said.
Through consultation with a former curator at the Bank of Canada's currency museum, it was determined that the gold coin is a Henry VI quarter noble. With a face value of one shilling and eight pence, the coin was minted in London between 1422 and 1427.
That's about 70 years before John Cabot landed on Newfoundland's shores in 1497 after setting sail from the English port of Bristol.
But the coin's age doesn't mean someone from Europe was on the island before Cabot, Brake said. For example, it could have been part of a later settler's collection. It's unlikely that it was in circulation when it was lost, he said, adding that it was worth quite a lot of money in the 1400s.
"It's not the sort of thing you'd expect migratory fishers to be walking around with," he said.
Last November, officials announced the discovery of a coin in Cupids, N.L., that was minted in Canterbury, England, some time between 1493 and 1499. That coin — a "half groat," which was worth about two pennies at the time — was said to be the oldest English coin found in the country.
This latest discovery trumps that find. Brake described it as a thin circle of solid gold, slightly smaller than a quarter and weighing a little more than a dime. To figure out how it wound up on Newfoundland's south coast, Brake and his team will now flag the spot at which it was found as a site of interest and put together a plan to explore it.
"We're definitely interested in learning more," he said.
This report by The Canadian Press was first published Nov. 9, 2022.
The Canadian Press
Local artist records original song for Remembrance Day with video showcasing Red Deer's military history
Editor's note: This article was published in 2020. It was extremely popular in the Central Alberta region so we wanted to circulate it again this year, now even more poignant with the war in Ukraine. The video uses many images that are familiar to Central Albertans and pays tribute to Central Alberta soldiers who have deployed internationally over the years.
This spring, a singer and songwriter friend of mine from Red Deer, Shelly Dion, came to me with a song idea that had, in her words, been "knocking around in my head for the past 30 years". She said that she really wanted to pay her respects to the people who sacrificed their lives and livelihoods to go to war.
The song is called "Lay Me Down", and it's a very fitting song for this time of year. We decided to get together and record a simple version of the song. Then I sent her off to see musical wizard, Red Deer's Heath West of Medodius Design. Heath came up with some excellent improvements and we recorded it in his studio this fall.
As Honorary Colonel of 41 Signal Regiment in Alberta, I'm always looking for opportunities to promote the military, our Regiment's members, and of course at this time of year, to acknowledge the sacrifice made by the men and women who serve in the Canadian Armed Forces. "Lay Me Down" hit all the right notes.
With some help from Counsellor Michael Dawe, long-time archivist for the City of Red Deer, I gained access to some wonderful historic photos that helped me to tell some of the stories of Red Deer's military history. At the same time, I wanted to help the members of our Regiment honour the many local members who have volunteered to put their lives and careers on hold to deploy internationally to places like Afghanistan, Golan Heights, Bosnia-Herzegovina, Croatia, and more recently Ukraine and Latvia. This project allowed me to both profiles some local history and recognize our more modern history. Thanks to WO Drew Adkins of 41 Signal Regiment for his help in coordinating photos from our wall of fame inside Cormack Armoury.
The above video is the result. Take some time to learn about our local military history. Do you know who Cormack Armoury is named after? You'll also learn about local members of 41 Signal Regiment (2 Sqn), many of whom actively serve in the Armed Forces today. You may even know some of them as neighbours, friends, and co-workers. Please take a moment to acknowledge their service, and on November 11th, attend a service, and at the very least, take a moment at 11 AM to be silent and consider how lucky we are to be at peace in our country.
"Lay Me Down" is written and performed by Shelly Dion and produced and engineered by Heath West. Musicians: Bagpipes Glenn MacLeod, acoustic guitar Heath West, electric guitars Lloyd Lewis, drums Phil Liska, Bass Doug Gagnon.
Click to read more on Todayville.