Premier Jason Kenney shares photos of the Keystone XL pipeline crossing the Canada US border.
Alberta Premier Jason Kenney announces that shovels are in the ground in Alberta, Saskatchewan and parts of the United States on the Keystone XL pipeline expansion.
On Saturday, the day after Alberta premier announced at a press release that after the province made a $1.1 billion dollar equity investment in the Keystone XL pipeline, that shovels were already in the ground. Jason Kenney shared pictures on social media pictures of the pipeline crossing into the United States along the Saskatchewan border.
A long with the initial investment to get the pipeline project going again, the province will also provide an additional $4.2 billion in loan guarantees to help developer TC Energy start construction immediately. Kenney has said that the government had been negotiating with the company for months, and that no private sector bidders were ready to finance the project at this time. "In other words," Kenney has said, "without this investment by Alberta, the pipeline would not be built."
The project when completed, "in the spring or summer of 2023 will connect Canada's oil sands with refineries in the United States. The pipeline is critical to the long-term future of Alberta's oil industry, which has maxed out its capacity to bring oil to foreign markets using rail. Cars and existing pipelines. The Keystone XL pipeline will carry 830,000 barrels per day south from Alberta to a number of locations in the states.
Aside from announcing that, "construction is well under way" Kenney also added, "Our historic investment in getting a major pipeline built, creating good, high paying jobs – one of the reasons was to get work moving now in this construction season and throughout 2020."
Alberta faces a long road to an economic recovery once the country can get past the Covid- 19 pandemic, Kenney is staying positive, "This investment will create 7,000 jobs, directly and indirectly here in Alberta this year alone. We believe that Alberta's government will receive back at least 30 billion dollars in additional royalties and other revenues because of the additional shipments that Keystone XL will make possible."
From Cafe Owner to Political Activist at the heart of the Alberta Prosperity Project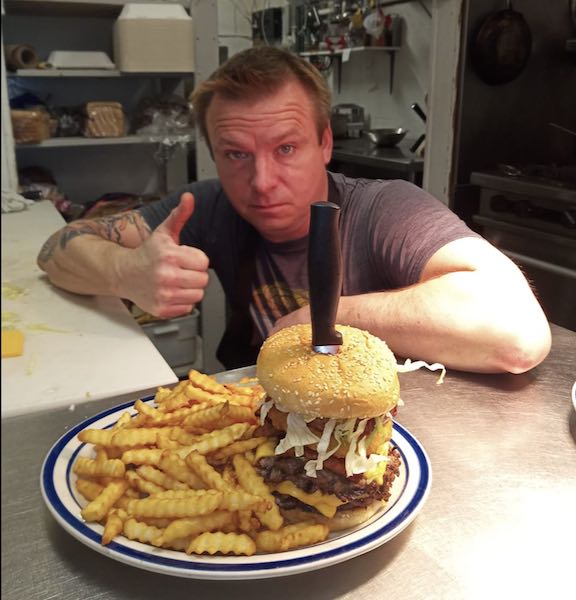 The COVID pandemic has turned Central Alberta Cafe Owner Chris Scott into nothing short of a lightning rod.
Many business owners grumbled and suffered through a couple years of mayhem due to wave after wave of COVID and the various restrictions affecting day to day operations. Where most business owners zigged, Scott, as they say… zagged.
Chances are you know something about his story as he's been in the news and seemingly on a never ending speaking tour ever since this all started.
You likely won't be surprised to know Chis Scott is still operating his cafe, still facing court charges, and heavily involved in trying to influence Alberta politicians.
No matter what side of this discussion you fall on, no matter what you think of the business owners, doctors, and religious leaders who stood in defiance of covid restrictions, this conversation will help you understand where those who have emerged as leaders of those who stood up to the health restrictions are putting their attention in the summer of 2022.
If you're interesting in learning more about the Alberta Prosperity Project.
If you're interested in WS Full Steam Ahead
Voting deadline looms in race to replace Jason Kenney as Alberta UCP leader, premier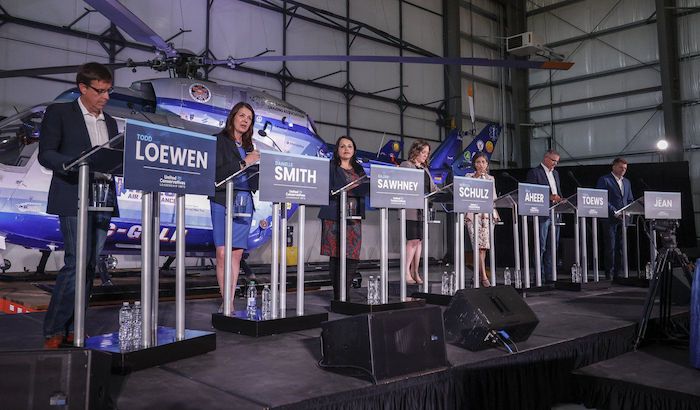 EDMONTON – It's deadline day to buy $10 Alberta United Conservative Party memberships to vote for the next leader and premier.
The party is accepting drop offs by 5 p.m. and online memberships until midnight.
The party will then go through the memberships and confirm information and expects to have the final tally ready in two weeks or so.
Seven candidates are on the ballot seeking to replace Premier Jason Kenney in the party's top job.
Kenney announced in May he was quitting after receiving a lukewarm 51 per cent support in a party leadership review.
The next key date in the race is the second debate, slated for Aug. 30 in Edmonton.
The candidates have been proposing a range of policy ideas from health care to education reform, but the focus of debate has been on how to leverage Alberta's relationship with the federal government to get a better deal in areas such as equalization.
This report by The Canadian Press was first published Aug. 12, 2022.