New W.H.O. Proposed COVID-19 Mitigation: Euthanize Every Non-Essential Person Over The Age Of 65 and/or Anyone Who Tests Positive For COVID19
"Desperate times call for desperate measures, and now is the time to consider all options, no matter how Machiavellian." says Dr. Killemall, said the head Epidemiologist for the W.H.O.
In response to this eyebrow-raising official statement, Canadian Prime Minister Justin Trudeau assured all Canadians that the W.H.O. is both infallible, and omniscient, therefore whatever they say, we will obey without question. To further bring home the point, PM Trudeau said yesterday,
"Our Government is now bringing forth new emergency legislation to immediately imprison anyone who makes any statements, either online, or otherwise which contradict, criticize, or question the recommendations of the W.H.O.
This is the type of serious response to the Pandemic that Canadians want, and it's the response they deserve. We're listening, and what's more, we are taking the appropriate actions necessary for the betterment of all Canadians. We have heard the concerns of many Canadians who are facing financial hardship due to the economic impact of the Covid19 pandemic, and we are required to find a solution so we can get people back to work. Also, we must consider the mental health of Canadians. Many Canadians have already watched everything worth watching on Netflix, and now are cruelly forced to interact with family members through conversation, board games, and other interactive activities. No Canadian should have to suffer such hardships, so as a response, we have decided to follow the W.H.O. recommendations, and starting next week, we will be Euthanizing all Canadians over the age of 55, who are non-essential. Further, to save on medical costs, and eliminate the further spread of COVID19 we will also Euthanize everyone who tests positive for the virus, and is also deemed to be non-essential. Difficult times call for difficult choices, and I'm confident that Canadians will understand and support their Government. As fair warning, any protests, complaints, or obstruction of any kind will result in a minimum five-year prison sentence."
If the parody above doesn't make you at least a little bit uncomfortable…it should. Actions far worse than the unthinkable measures in this piece have been done before, with far less provocation. Six months ago, if someone told you that all Canadians would be confined to their homes for up to eighteen months, would you have believed it? Or, would you have responded by scoffing, "That's ridiculous, it could never happen here! Where's your tinfoil hat?" This is an important question to ask yourself right now. How far will the Government go? You've already been surprised by the current state of affairs, so be prepared for the Government to continue to expand its power by taking away your rights, with or without reasonable cause.
It starts with a well-meaning Police officer issuing an improper ticket to a family for rollerblading together. The family will likely win in court, but that's not the point. The point is, a family who is simply spending health time together received an $800.00 fine for an action that did not actually contravene the currently imposed rules of social isolation. If you don't respond with outrage at this, because it's not happening to you, then let me remind you of a famous, and sadly relevant quote by the German Lutheran pastor Martin Niemöller.
First, they came for the socialists, and I did not speak out—
Because I was not a socialist.
Then they came for the trade unionists, and I did not speak out—
Because I was not a trade unionist.
Then they came for the Jews, and I did not speak out—
Because I was not a Jew.
Then they came for me—and there was no one left to speak for me.
Many people will be unable to accept that the above sentiment is either appropriate, or relevant to our current situation, and that would be an understandable response. It's a bit much for most people to consider that we are now in a perilous position. Nearly every single time for all of recorded human history, when National Governments expand their power, they keep at least some of their new power. Often, the expansion of power continues until the only solution is a violent revolution to topple the tyrannical Government. You may not be interested in History, but I can assure you, history is directly relevant to your life right now.
Be vigilant, and be brave enough to speak out when the Government goes too far. If you don't speak out early, you won't have the ability to speak out at all when it's too late. Remember, the Government is here to serve you, not subjugate you.
Yes, we all need to do our part during the Pandemic, and yes we need to be socially responsible for the good of all. We must be equally committed to fully regaining our freedoms once this is over, or we will face the very real possibility of living under a dictatorship.
for more stories, visit Todayville Calgary
WestJet sets sights on low-cost leisure with purchase of 42 more airplanes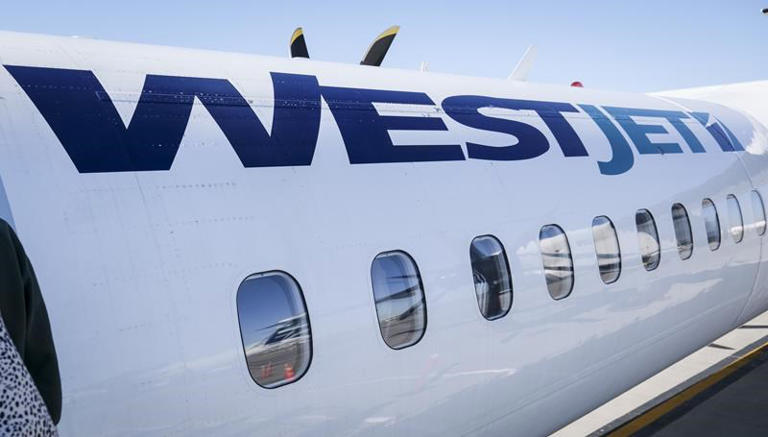 WestJet is making a substantial addition to its fleet with the purchase of 42 aircraft as the airline plans to expand its low-cost offerings, with plans to add routes to sun destinations from cities across Canada.
The Calgary-based airline announced the agreement with Boeing for the purchase of the 737-10 MAX planes on Thursday.
The purchase, which was on top of an existing order of 23 aircraft, includes the option to add 22 more planes depending on demand.
The purchase is a part of the airline's plan to expand its low-cost offerings and offer sun and leisure flying across Canada, said WestJet Group's chief executive officer, Alexis von Hoensbroech.
Earlier this month, WestJet said in a press release that it would be suspending several routes to Atlantic Canada, including flights between Halifax and Montreal, as of Oct. 28. Spring flight schedules are not yet available.
WestJet chief commercial officer John Weatherill said the decision was difficult but will help in the long run, as the airline shifts more of its eastern routes to sun and leisure destinations.
However, he said WestJet is not stopping Atlantic flights completely; instead, von Hoensbroech said the airline plans to ramp up its cross-country flights and flights from the East to leisure destinations including the Southern U.S. and the Caribbean.
"What we will do less, is flying within the East," said von Hoensbroech. "So flights between Montreal and Toronto will decrease but Montreal to Cancun will increase."
"We are a low-cost carrier and we want to improve our low-cost positioning," said von Hoensbroech.
Supporting this move is the pending Sunwing acquisition, given Sunwing's focus of servicing Eastern Canada's leisure market, said WestJet's chief executive officer.
Brought with the incoming aircraft is the need for more cabin crew, ground handlers and pilots, a challenge recognized by WestJet's chief executive officer, as staffing levels have been an industry-wide problem after the return of domestic and international travel.
While some roles are more challenging to fill, von Hoensbroech said that he is confident WestJet will find enough staff for the expansion and said it will create hundreds and thousands of additional job and career opportunities within WestJet.
"If you're a pilot and you are joining an airline that is growing, this will give you a faster track to become a captain than if you are joining an airline that is not growing as fast as we do," said von Hoensbroech.
WestJet says the Boeing 737-10 MAX provides the lowest cost per seat among mid-range aircraft and is part of the airline's plan to offer more affordable flights.
The order will start delivering at the end of 2024 through to 2028, expanding the fleet by 65 aircraft over six years.
WestJet wouldn't yet say whether the 42 additional aircraft will service WestJet alone or if they will also fly under Swoop, the airline's ultra-low-cost carrier.
This report by The Canadian Press was first published Sept. 29, 2022.
Caitlin Yardley, The Canadian Press
Police say toddler's death in southeast Calgary being treated as suspicious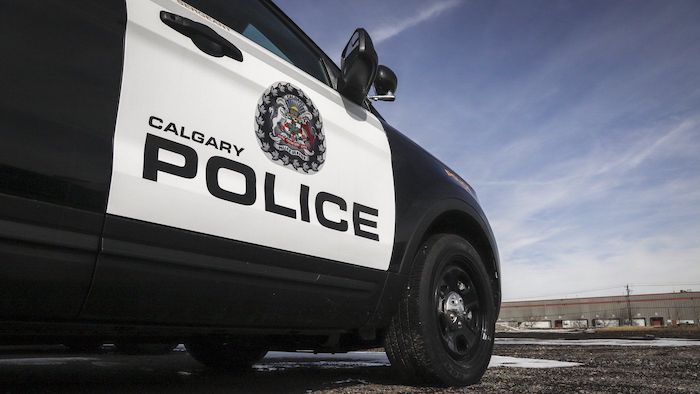 Police say they are investigating the death of a toddler in southeast Calgary.
Emergency crews were called to a home in the community of Midnapore around 2:15 a.m. Thursday and found a two-year-old girl in medical distress.
Police say the child was taken to hospital by ambulance but later died.
They say the toddler's death is being treated as suspicious.
Detectives are interviewing people to try to determine what happened before the child's death.
An autopsy is to be done Friday morning.
This report by The Canadian Press was first published Sept. 29, 2022.