Climate Change… "We Need To Take It Much More Seriously"
Climate Change… "We Need To Take It Much More Seriously":
Zac Trolley Engineer
For more videos, see WeMaple.
ZAC TROLLEY: It is real. It is something that is happening, and it's because it's being accelerated by our emissions, our activities. We have an impact on everything that we do. And our job as stewards of the planet is to ensure that our impact is as minimal as possible. Not out of the good of our hearts, but because we live here, and if we ruin our own house, we we live here. It's like trashing your own apartment. It's not a good idea. There's no positive outcome to that.
So, you know, my views on climate change and environmentalism in general is we need to take it much more seriously, as our actions have larger and larger consequences. You know, just the fact by having as many people as we have on the earth that we didn't have 50 years ago. Each person using one unit of energy has way more impact, and we're starting to use more energy per person. So this is an increasing problem that we need to address, and we need to address it a lot better.
Calgary police identify 15-year-old girl killed in shooting, investigation continues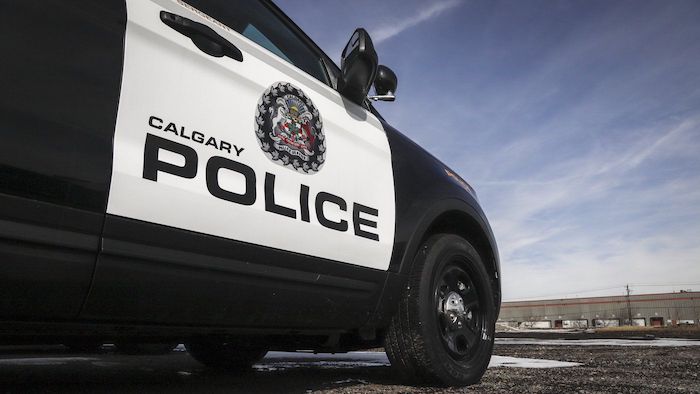 Calgary (CP) – Calgary police have identified a 15-year-old girl who was fatally shot this week as investigators try to determine whether she was the intended target or if it was a case of mistaken identity.
Officers responded to reports of a shooting in an alley in the Martindale neighbourhood early Tuesday morning.
They say the teenager was a passenger in a vehicle when she was shot and that the driver, who was not injured, immediately fled the scene before pulling over to call police.
Police say investigators have received several tips from the public.
They say evidence from the scene leads police to believe it was targeted, but investigators haven't determined whether the occupants of the vehicle were the intended targets.
The girl has been identified as Sarah Alexis Jorquera of Calgary.
"This was a senseless act of violence that took the life of a young girl," Staff Sgt. Martin Schiavetta of the homicide unit said in a statement Wednesday.
"At this point, we have more questions than answers and are working around the clock to hold those responsible accountable. Losing a 15-year-old is a tragic loss for our community, her school, her friends and, most importantly, her family."
Police ask anyone with any information about the shooting to call investigators.
This report by The Canadian Press was first published March 29, 2023.
'A miracle': Advocate says help being planned for victims of Calgary house explosion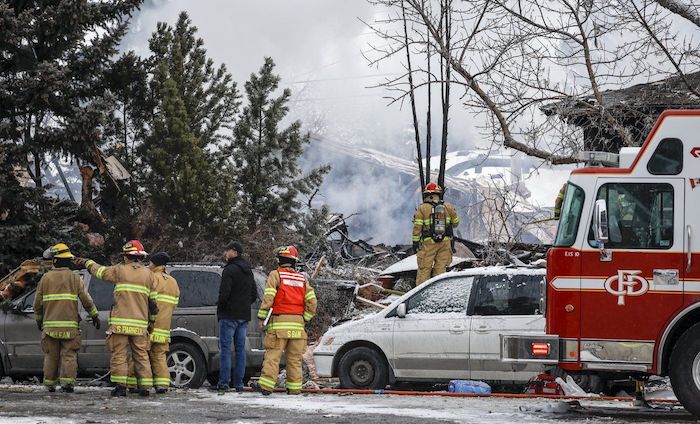 Firefighters attend the scene of a house explosion that injured several people, destroyed one home and damaged others in Calgary on Monday, March 27, 2023. A leader in Calgary's South Sudanese community says efforts will be made to provide financial help to 10 people seriously injured in a house explosion. THE CANADIAN PRESS/Jeff McIntosh
By Bill Graveland in Calgary
A leader in Calgary's South Sudanese community says efforts are to be made to provide financial help to 10 people seriously injured in a house explosion.
The blast Monday destroyed one home, damaged several others and left part of the roof from the house that blew up in a yard across the street in the neighbourhood east of downtown.
Calgary Emergency Medical Services has said all the victims were adults, and that six of them had life-threatening injuries and four were seriously hurt.
Community advocate Gar Gar said it appears all of the victims were from South Sudan. Gar said he and some of the victims' family members met at one of the hospitals where the injured were taken.
"I met a son who came to the hospital and went in and saw his dad and you could see the tears in his eyes. That sounds like it's related to something that he saw and the shape is father is in," Gar said Tuesday.
"There are family members, cousins, uncles and their nephews and nieces. Eventually, those will be the houses that some of them, when they get out of the hospital, might also be hoping to get back in."
The fire department said the force of the explosion created "a large debris field" and several fires. A tangle of what appeared to be charred beams, pink insulation and splintered wood could be seen where the house once stood.
Homes on either side were charred and one had a shattered window. A tree in front had a piece of plywood and other debris stuck in it.
Gar said after hearing about the explosion and seeing its aftermath, he can't believe there have been no deaths so far.
"To hear that they're still fighting for their lives and some of them are stable — that by itself is a miracle and we give thanks for the responders who came in and took them so quick," he said.
"Back home, we would probably have been talking about something different."
Gar said if all 10 victims were living inside the home, he wants to know why.
"That's certainly something we are asking when we get more details to see what kept 10 people in one house. Is that affordability issues or is that simply because we're seeing the homelessness coming into the South Sudanese community?"
Gar said community members will be meeting with the families Tuesday to see about setting up a crowdfunding page.
"Basically they lost everything in one blink of an eye. They're fighting not to lose their lives," Gar said.
"We're hoping to rally around those families and the community to come together and to support them where we can."
The cause of the explosion is still under investigation.
This report by The Canadian Press was first published March 28, 2023.