If fans don't fill the seats, should the CFL get government aid to stay alive? "Yes" or "No" on CFL help?
Here's the question: If fans stay away from home games, should the CFL get government aid to stay alive?
Does the Canadian Football League really matter anymore? I hope so, but I'm not sure. Honestly, I don't know what the CFL is any more. If you've got ideas to share – please, no comparisons with the NFL – I'm interested in seeing them.
The first team I ever paid attention to was the Toronto Argonauts. It was a long time ago – 1950, to be exact. Al Dekdebrun (who?) was the quarterback. Ulysses Curtis (who?) and Bill Bass (who?) were the running backs. Toronto won the Grey Cup that year, beating the Winnipeg Blue Bombers 13-0. All were among a rare group at the time: U.S guys known for gridiron purpose as immigrants.
This happened a full four years before Jackie Parker, the best player in CFL history, became an Edmonton Eskimo and seven years before Jim Finks arrived from the National Football League to develop running back Earl Lunsford and quarterback Joe Kapp for the Calgary Stampeders. They were imports, too.
There's no real room to question whether these Alberta franchises have been the brightest and most stable of all Canadian franchises, east and west, since that distant time.
Equally valuable, some of the time, have been the Bombers and the Saskatchewan Roughriders. All the rest have staggered more often than a room full of heavy drinkers on New Year's Eve; except perhaps for the Hamilton Tiger-Cats, they're still off balance. The B.C. Lions, despite the presence of Mike Reilly, who might be the best quarterback in the league, drew mostly yawns from spectators.
The Argos play home games in a facility where fans come disguised as empty seats. The Montreal Alouettes had a loyal owner who finally got tired of writing million-dollar cheques to cover team costs, so the league took control. About six months ago, two Toronto men bought the franchise. How long before league president Randy Ambrosie has to step up and take control again?
Ottawa had a terrible year on the field and a poor one at the gate last year. For billions of reasons tied logically to COVID-19, the outlook is not promising there.
Millions of words have been written and spoken about Ambrosie's big international dreams. Accountants have spent countless hours attempting to find the basis for his claim that the league needs about $30 million from the government to play at least a partial 2020 season. If no games are played, he estimates the need is more than 100 million so the CFL can operate in 2021.
Provincial governments have stepped up to help individual teams: then-Premier Don Getty introduced a fund to help Edmonton and Calgary; Saskatchewan's political bosses understood the province-wide love of the Roughriders and showed admirable tolerance when necessary.
For me, the Grey Cup has always been a mainstay in Canadian sports. Mature writers often referred to it as "the grand national drunk" because of the hordes who scheduled their annual holidays to attend. To ride eastward to Toronto on the old Grey Cup trains was a exercise in durability, especially if you had to write for publication on the way.
Prairie cities have continued to treat Grey Cup week as a celebration. Great times are had, civic and provincial budgets are fattened. A large number of games, regular season and playoffs, are exciting. Speed means more than bulk in the CFL. Many of the talented import players – Pinball Clemons and Tom Wilkinson are prime examples – have stayed in Canada to benefit our game.
All returns to the question: if fans stay away from home games, should the CFL get government aid to stay alive?
I vote yes, but I've been wrong before.
Tour the 2023 Red Deer Hospital Home Lottery grand prize dream home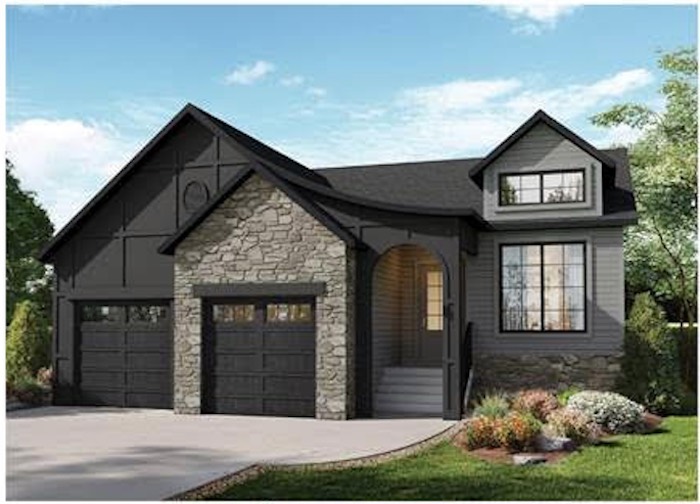 Later this month, someone is going to win this 3,049 sq ft beauty, built by Sorento Custom Homes.
The 4 bedroom, 3.5 bath bungalow is located in the new Evergreen neighbourhood, backing on to protected green space which a lucky family will be enjoying through a large wall of windows, and a cozy screened patio.
Don't wait any longer to buy tickets for a chance at 124 prizes valued at over 1.2 million dollars. And.. Don't forget the Mega Bucks 50 Raffle which is over a half million dollars – winner takes half!
Major prizes also include a 2022 Extreme Outdoors Mini MAX trailer, LG 55″ TV, Patio furniture set, Daymak Electric Bike, Camping set, Dyson Cordless Vacuums, Hisense portable air conditioner, Gyroor Scooter, PADERNO cookware set, and a Cuisinart small appliance package. But let's take another look at this dream home.
Tickets start at only $25 each!
CHECK OUT OUR GREAT TICKET PACKAGES
1 for $25 • 5 for $75 • 10 for $125 • 25 for $250
Over $1.2 Million in prizing to be won!
Win half of an increasing jackpot of up to $1,000,000
$10 EACH | 10 FOR $25
25 FOR $50 | 50 FOR $75
Win half of the current jackpot of:
Glendale Skatepark now includes on-site mentors from the YMCA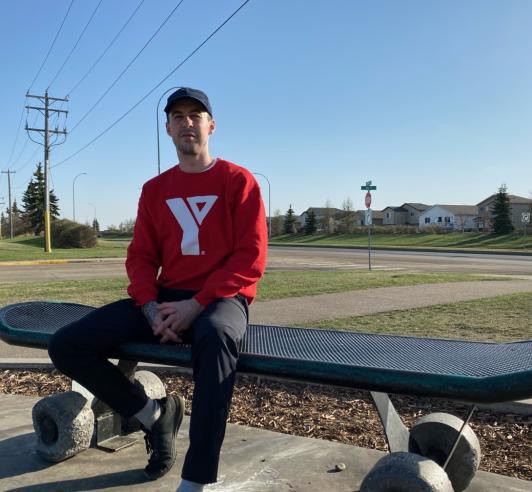 With consistent fair weather and summer right around the corner, skateboarders, BMXers and scooter-riders are excited to return to Red Deer's skateparks. Glendale Skatepark in Red Deer's north side is a popular choice, and has the added benefit of being staffed by Northside Community Centre YMCA's skatepark mentors.
The Y's skatepark mentors are experienced skaters and BMX bikers who want to help make sure the skatepark remains a safe and inclusive space for kids and youth of all skill levels and backgrounds to enjoy. They hang out at the park every day after school and on weekends, offering encouragement, teaching skills and providing water and snacks to anyone who wants it.
"The biggest part [for me] is just creating community engagement and connections," one skatepark mentor explained in a video on the YMCA's social media channels, adding, "engaging with the kids, teaching what you love to do… just being a positive influence on everyone and trying to make this place a better community."
The YMCA Skatepark Mentorship program was piloted in 2021, and after a successful season Border Paving Ltd. stepped up with a generous donation to make it possible for the Y to staff the park all summer long in 2022 and 2023. The Y has since expanded the program, and will have skatepark mentors and youth workers at the Red Deer Skatepark downtown in addition to Glendale, starting in July.
Youth can find YMCA skatepark mentors at the Glendale Skatepark Monday to Friday from 2:30 to 7:30pm, and noon–4pm on Saturdays and Sundays until the end of June. Starting in July, their weekday hours will expand to 12:30 to 8:30pm and they can be found at the Red Deer Skatepark downtown from 10am to 1pm every Tuesday, Wednesday and Thursday.
Visit ymcanab.ca/skatepark to meet Northside Community Centre YMCA's skatepark mentors for 2023 and learn more about youth programs at the Y.