Fighting Food Waste in 2021 – The Leftovers Foundation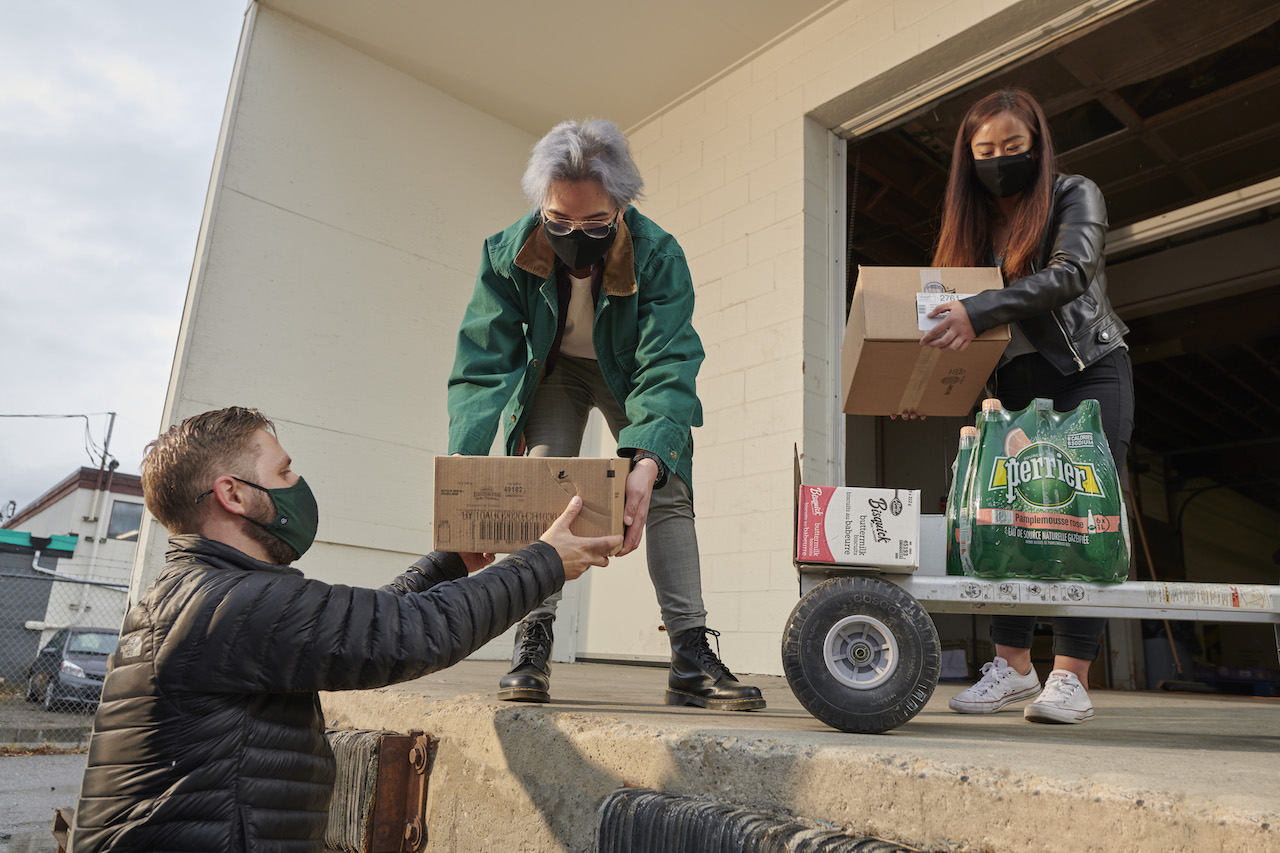 It's 2021, and world hunger persists.
Statistics show the global agricultural industry produces enough food to successfully feed the population of the entire planet. Yet, hundreds of millions of people in both developing and developed nations experience food insecurity and poverty every single day. Food waste represents a massive modern crisis.
Food waste, not to be confused with food loss, refers specifically to edible items that are discarded, despite being completely fit for human consumption, following initial production stages such as harvest and transportation.
Between restaurant, retailer and household waste, massive amounts of edible food are wasted every single day, all around the globe. Despite much of this waste being avoidable, the fact remains that thousands of pounds of viable food travel from farms to landfills each year. From both a human interest and environmental perspective, food waste represents a crisis with significant consequences.
According to a 2018 report on Global Food Waste and its Environmental Impact, "An estimated 1.3 billion tonnes of food is wasted globally each year, one third of all food produced for human consumption."
A 2019 Technical Report on The Avoidable Crisis of Food Waste by Second Harvest highlights that in Canada alone, the annual avoidable food loss and waste totals 11.2 million metric tonnes, reaching a total value of $49.5 billion. According to the report, this amount "equates to 3% of Canada's 2016 GDP and would feed every person living in Canada for almost 5 months" (6).
In addition to harming the community, food waste negatively impacts the environment by creating a massive drain on existing resources without reason. "When edible items are discarded, it's not just food that is wasted. Consider all the resources required to bring food from the farm to your table: water for irrigation, land for planting, fuel for powering harvest and transport vehicles … when restaurant owners fill their rubbish bins with uneaten meals, all those resources are essentially wasted" (1).
Reallocating surplus goods, as opposed to throwing them away, is a critical step in reducing food waste, minimizing the carbon footprint of the agricultural sector, and aiding individuals in gaining access to basic needs. According to Second Harvest, "Four million Canadians have insufficient access to food. Nevertheless, of the avoidable and edible food loss and waste (FLW) that occurs along the value chain, an estimated 86 percent is currently not rescued and redistributed" (6).
In Calgary, a number of citywide and business specific "food rescue" programs are in place with the goal of addressing and reducing those staggering statistics. Organizations such as the Leftovers Foundation reduce food waste by collecting and redirecting leftover products to places in need, such as shelters or charities, as opposed to letting them be thrown away at the end of each day.
With three locations across Calgary, Edmonton and Winnipeg, the Leftovers Foundation works with local restaurants, bakeries, grocers and distributors to redirect excess edible food where it is needed most. In Calgary, city coordinators work closely with food donors and service agencies to establish weekly and bi-weekly routes for pick up and drop off by volunteers. The Leftovers Foundation fulfills service agency food needs on both a scheduled and as-needed basis. "We are the connection point between people who have good, edible, nutritious food to donate," says Audra Stevenson, Interim CEO for the Leftovers Foundation, "and those who are unable to put food on their plates."
In 2019, the Leftovers Foundation launched their Food Rescue app in partnership with Technovation, to streamline connections between volunteers and food redirection routes. Stevenson describes the app as a "game-changer" for the organization, and as a result, the Leftovers Foundation has been able to standardize and scale their operations much more effectively.
In this line of work, where the ultimate goal is to reduce food waste, food poverty, and the associated environmental impacts, collaboration is key. The Leftovers Foundation works collaboratively with other food rescue services around the city to avoid duplication and ensure all the food that can be saved, gets saved. "We're supportive of every possible food rescue initiative," says Stevenson, "It's about every pound of food that makes it way onto someone's plate instead of into the landfill."
Other food rescue resources:
Calgary Food Bank Food Rescue and Share Program
https://www.calgaryfoodbank.com/foodmovement/
Kerby Centre Food Rescue
https://www.kerbycentre.com/support-services/foodrescue/
Zero Waste YYC
https://www.facebook.com/yyc.zerowaste/
In the war on food waste, every effort counts. "Food insecurity is becoming a bigger and bigger problem with COVID," says Stevenson, "It's not going to just go away. Any way you can get involved with our systems, whether it's volunteering, donating, just paying attention to gaps in the community – now is the time to get involved and help reduce food waste."
For more information on the Leftovers Foundation and how to get involved in Calgary's efforts to reduce food waste, visit https://rescuefood.ca
For more stories, visit Todayville Calgary.
Reducing funding for RCMP on the table for Saskatchewan amid firearm buyback debate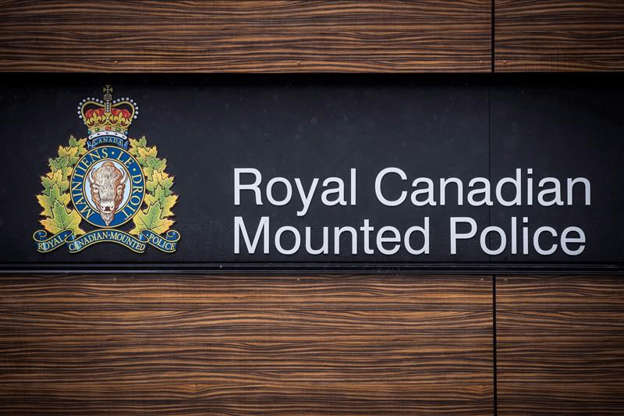 REGINA — Saskatchewan says it would consider reducing its funding for the RCMP if the force was to help the federal government with its proposed firearms buyback program.
Public Safety Minister Christine Tell says all options are on the table, signalling the province will not help Ottawa collect guns it has banned.
"We as a province fund the RCMP to a tune of 70 per cent, so it could even get more interesting," Tell said Thursday.
The Saskatchewan Party government said it is pushing back to protect law-abiding firearms owners from what it views as federal intrusion on its provincial autonomy.
Under Ottawa's proposed firearms buyback program, it would be mandatory for people to have their assault-style firearms rendered inoperable or have them discarded. That could also include centrefire semi-automatic rifles or shotguns designed to accept a detachable magazine that can hold more than five cartridges.
In response, Saskatchewan has introduced its own firearms act to forbid municipalities and police services from receiving federal money to help confiscate firearms.
The proposed law says a municipality, police service or board would have to get written approval from the province's public safety minister before agreeing to support the federal buyback program.
It also states that Saskatchewan's chief firearms officer would enforce which federal agent can or cannot confiscate firearms in the province.
"These legal firearm owners are not the ones committing the crimes," Tell said.
The legislation was tabled Thursday, months after Tell wrote a letter to Assistant Commissioner Rhonda Blackmore, the head of Saskatchewan's RCMP. It stated that the province would not support the Mounties using provincially funded resources to help confiscate firearms.
Alberta, Manitoba and New Brunswick have sent similar letters to their RCMP forces. They have joined Saskatchewan in asking Ottawa to not use up "scarce RCMP and municipal resources" for its buyback program.
In October, Blackmore said Mounties are service providers, not decision-makers, and any decisions over the buyback program are between the federal and provincial governments.
"As the service provider, we would be the individuals that get our information from them," Blackmore told The Canadian Press.
That includes if additional resources would be needed by RCMP once the buyback program rolls out.
"It would depend on the level of expectation, and what that looks like, and what the involvement is if there are additional resources," Blackmore said.
The specific role of the RCMP and the details surrounding the buyback program have not been determined.
On Friday, the Saskatchewan RCMP said it will continue to prioritize front-line services and the safety of communities is its highest priority.
The Saskatchewan Firearms Act also calls for helping firearm owners get fair market value for guns collected through the buyback program and would require all seized firearms to go through forensic and ballistic testing.
The Saskatchewan Wildlife Federation, which advocates for hunters and the protection of the province's hunting heritage, praised the proposed act, saying it would mitigate the "draconian" federal legislation.
There are approximately 115,000 licensed firearms owners in Saskatchewan, 75,000 of whom may be penalized under the federal government's policy. That's about 10 per cent of Saskatchewan's adult population, the province said.
Saskatchewan's NDP Opposition has stood united with the government to denounce the program.
"It does not strike the right balance for Saskatchewan," justice critic Nicole Sarauer said last week in the legislature.
"These amendments are overbroad and capture rifles that have legitimate uses for both hunters and producers in Saskatchewan."
This report by The Canadian Press was first published Dec. 2, 2022.
Mickey Djuric, The Canadian Press
Premier Smith goes on the attack against NDP opposition to the Alberta Sovereignty Act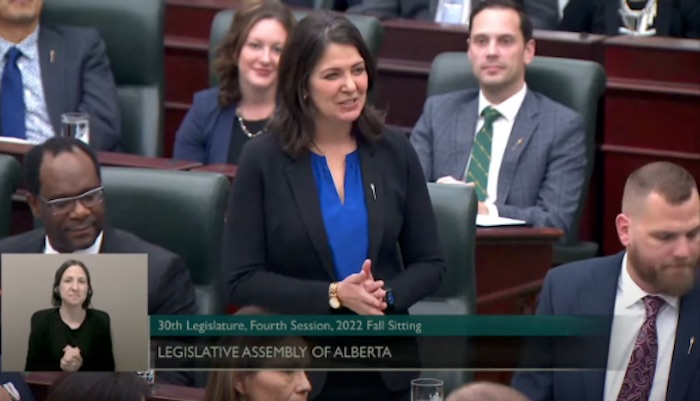 It appears Premier Danielle Smith has had enough of playing defence. In the days since introducing the Alberta Sovereignty Act in the Alberta Legislature this week, Smith has found herself explaining and re-explaining how the Act will survive scrutiny and serve the province well in ongoing battles over issues of contention with Ottawa. Peppered by the media and by the Official Opposition NDP inside and outside the legislature, Smith and her team decided to turn the tables.
The media and the official opposition claim the Sovereignty Act allows laws to be crafted by cabinet members "behind closed doors" after the legislature has declared a federal overreach into provincial jurisdiction.
However that appears to be a confusing opposition tactic since the Sovereignty Act does not require the passing of new laws. Rather, the Province will simply provide reasons for declining to enforce federal laws which (i) intrudes into provincial legislation jurisdiction, (ii) violates the rights and freedoms of Albertans under the Canadian Charter of Rights and Freedoms, or (iii) causes or is anticipated to cause harm to Albertans.
Thursday, Premier Smith took the opportunity during Ministerial Statements to lash out at the opposition leader Rachel Notley for siding with Ottawa instead of Alberta in the struggle to defend provincial rights.