Fighting Food Waste in 2021 – The Leftovers Foundation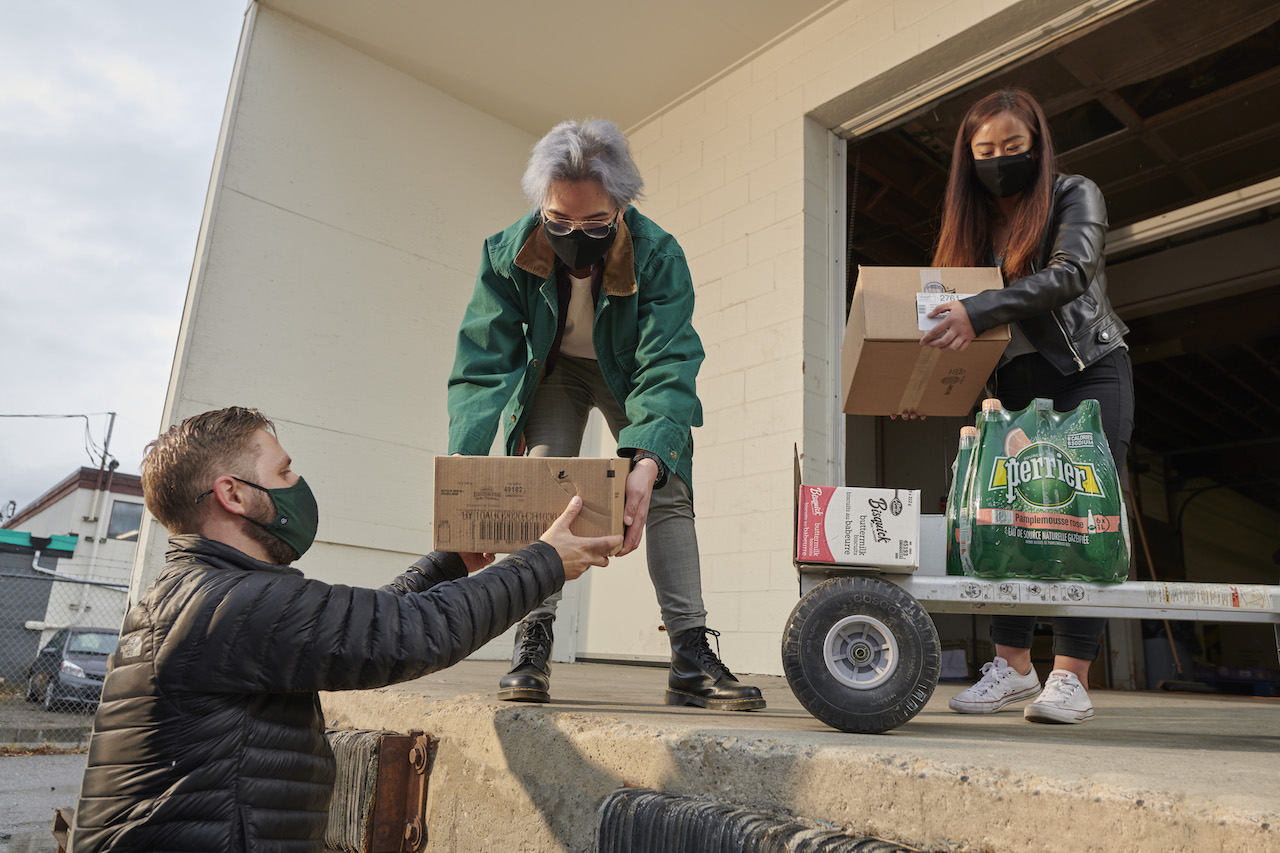 It's 2021, and world hunger persists.  
Statistics show the global agricultural industry produces enough food to successfully feed the population of the entire planet. Yet, hundreds of millions of people in both developing and developed nations experience food insecurity and poverty every single day. Food waste represents a massive modern crisis. 
Food waste, not to be confused with food loss, refers specifically to edible items that are discarded, despite being completely fit for human consumption, following initial production stages such as harvest and transportation.
Between restaurant, retailer and household waste, massive amounts of edible food are wasted every single day, all around the globe. Despite much of this waste being avoidable, the fact remains that thousands of pounds of viable food travel from farms to landfills each year. From both a human interest and environmental perspective, food waste represents a crisis with significant consequences.  
According to a 2018 report on Global Food Waste and its Environmental Impact, "An estimated 1.3 billion tonnes of food is wasted globally each year, one third of all food produced for human consumption."
A 2019 Technical Report on The Avoidable Crisis of Food Waste by Second Harvest highlights that in Canada alone, the annual avoidable food loss and waste totals 11.2 million metric tonnes, reaching a total value of $49.5 billion. According to the report, this amount "equates to 3% of Canada's 2016 GDP and would feed every person living in Canada for almost 5 months" (6). 
In addition to harming the community, food waste negatively impacts the environment by creating a massive drain on existing resources without reason. "When edible items are discarded, it's not just food that is wasted. Consider all the resources required to bring food from the farm to your table: water for irrigation, land for planting, fuel for powering harvest and transport vehicles … when restaurant owners fill their rubbish bins with uneaten meals, all those resources are essentially wasted" (1).
Reallocating surplus goods, as opposed to throwing them away, is a critical step in reducing food waste, minimizing the carbon footprint of the agricultural sector, and aiding individuals in gaining access to basic needs. According to Second Harvest, "Four million Canadians have insufficient access to food. Nevertheless, of the avoidable and edible food loss and waste (FLW) that occurs along the value chain, an estimated 86 percent is currently not rescued and redistributed" (6).
In Calgary, a number of citywide and business specific "food rescue" programs are in place with the goal of addressing and reducing those staggering statistics. Organizations such as the Leftovers Foundation reduce food waste by collecting and redirecting leftover products to places in need, such as shelters or charities, as opposed to letting them be thrown away at the end of each day.  
With three locations across Calgary, Edmonton and Winnipeg, the Leftovers Foundation works with local restaurants, bakeries, grocers and distributors to redirect excess edible food where it is needed most. In Calgary, city coordinators work closely with food donors and service agencies to establish weekly and bi-weekly routes for pick up and drop off by volunteers. The Leftovers Foundation fulfills service agency food needs on both a scheduled and as-needed basis. "We are the connection point between people who have good, edible, nutritious food to donate," says Audra Stevenson, Interim CEO for the Leftovers Foundation, "and those who are unable to put food on their plates." 
In 2019, the Leftovers Foundation launched their Food Rescue app in partnership with Technovation, to streamline connections between volunteers and food redirection routes. Stevenson describes the app as a "game-changer" for the organization, and as a result, the Leftovers Foundation has been able to standardize and scale their operations much more effectively.
In this line of work, where the ultimate goal is to reduce food waste, food poverty, and the associated environmental impacts, collaboration is key. The Leftovers Foundation works collaboratively with other food rescue services around the city to avoid duplication and ensure all the food that can be saved, gets saved. "We're supportive of every possible food rescue initiative," says Stevenson, "It's about every pound of food that makes it way onto someone's plate instead of into the landfill." 
Other food rescue resources: 
Calgary Food Bank Food Rescue and Share Program
https://www.calgaryfoodbank.com/foodmovement/
Kerby Centre Food Rescue
https://www.kerbycentre.com/support-services/foodrescue/
Zero Waste YYC
https://www.facebook.com/yyc.zerowaste/
In the war on food waste, every effort counts. "Food insecurity is becoming a bigger and bigger problem with COVID," says Stevenson, "It's not going to just go away. Any way you can get involved with our systems, whether it's volunteering, donating, just paying attention to gaps in the community – now is the time to get involved and help reduce food waste." 
For more information on the Leftovers Foundation and how to get involved in Calgary's efforts to reduce food waste, visit https://rescuefood.ca
For more stories, visit Todayville Calgary.
Mark Simpson, Adam Ruzicka both score twice, Heat down Marlies 8-1
CALGARY — Mark Simpson and Adam Ruzicka each had a pair of goals as the Stockton Heat downed the Toronto Marlies 8-1 on Friday in American Hockey League action.
Martin Pospisil scored once and set up two more for the Heat (2-2-0), who also got goals from Matthew Phillips, Luke Philp and Emilio Pettersen.
Dustin Wolf made 26 saves for the Calgary Flames' AHL affiliate.
Timothy Liljegren found the back of the net for the Marlies (4-4-0), AHL affiliate of the Maple Leafs.
Toronto's Andrew D'Agostini stopped 18-of-26 shots in two periods of work before giving way to Kai Edmonds, who stopped all three shots he faced in relief.
—
This report by The Canadian Press was first published February 26, 2021.
The Canadian Press
Homan remains in top spot after stealing point in 10th end for win over Carey
CALGARY — Ontario's Rachel Homan kicked off play in the championship pool Friday with a 7-6 victory over Chelsea Carey of Team Wild Card One at the Canadian women's curling playdowns.
Carey, who's filling in at skip for Tracy Fleury this week, had hammer in the 10th end but gave up a steal of one when she barely missed a runback double-takeout attempt.
The top-seeded Homan improved to 8-1 along with Canada's Kerri Einarson, who defeated Saskatchewan's Sherry Anderson 10-6.
In other early games at the Markin MacPhail Centre, Alberta's Laura Walker needed an extra end to get by Quebec's Laurie St-Georges 7-6 and Manitoba's Jennifer Jones posted a 12-8 win over Beth Peterson of Team Wild Card Three.
Another draw was scheduled for Friday night and three more draws were set for Saturday.
Homan, a three-time Hearts champion, started slowly by settling for singles in three of the first five ends. Carey, who edged Homan in the 2019 Scotties final, picked up deuces in the second and fourth before giving up a steal in the sixth.
Carey tried to blank the seventh end but her stone hung around for a point. Homan was a tad wide on an up-weight raise attempt in the eighth, allowing Carey to steal for a two-point cushion.
A Homan deuce tied the game but Carey couldn't take advantage of hammer coming home.
Jones, meanwhile, who's aiming for a record seventh national title, stole five points in the 10th end to improve to 7-2. Saskatchewan, Alberta and Quebec were tied in fourth place at 6-3 and the remaining wild-card teams were at 5-4.
The top three teams in the eight-team pool will advance to the playoffs Sunday.
The second- and third-place teams will meet in an afternoon semifinal for a berth in the evening final against the first-place team.
The Hearts winner will return as Team Canada at the 2022 national playdowns in Thunder Bay, Ont. The champion will also earn a berth in the Olympic Trials in November at Saskatoon.
The men's national championship — the Tim Hortons Brier — starts March 5 at the same Canada Olympic Park venue. The Hearts is the first of six bonspiels to be held at the arena through late April.
This report by The Canadian Press was first published Feb. 26, 2021.
Follow @GregoryStrongCP on Twitter.
The Canadian Press