Best Places to Visit to Lose Yourself
Best Places to Visit to Lose Yourself
If you are struggling with personal anxiety, depression, or addiction, it is important to find a way to unwind and take a break from yourself. Getting the distance you need requires losing yourself in a new environment and concentrating on the meaning of your life. Doing so will provide you with the power you need to beat addiction.
Spending Time Outdoors is Healing
One of the most effective ways to lose yourself is to spend time outdoors. People have noted for generations that the natural world has healing powers. However, it goes beyond simply making a person feel better. Nature is, in many ways, our natural environment. When you go kayaking, take a hike, or camp in the woods, you are coming back to an instinctive home.
It might not be easy for you to manage this kind of outdoor living at first. Many people struggle to enjoy camping or will miss modern electronic technology. However, that's a big part of why the outdoors are so effective for losing yourself. If you find a comfortable, but not extravagant, cabin in the woods, you cut yourself off from the sometimes negative influence of the modern world.
Great Places to Camp
A few of the best places to camp in our province include Banff National Park, Jasper National Park, and Waterton Lakes National Park. Each has their advantages. For example, at Banff, you can hike to glacial lakes and can camp in one of the most natural and beautiful places on the planet, just a few hours away.
Vacations Can Be Helpful, Too
While spending time in nature is the most efficient way to lose yourself, it may not be right for everybody. Some people simply can't handle those kinds of mental or physical demands. That's when a nice vacation can be so effective. People who spend time in beautiful vacation areas often find their troubles disappear and their mind clears wonderfully.
Consider a Mexican Vacation
Mexico is a relatively short flight from Canada and there are plenty of great places where you can vacation. One particularly beautiful destination is Cancun, which has a variety of wonderful beaches to relax on while you lose yourself and your worries.
You could also check out Mexico City, where ancient Aztec ruins exist next to places like the Frida Kahlo Museum. And in Teotihuacan, you can visit the ancient Pyramid of the Sun and celebrate the Day of the Dead in style.
Why Finding Yourself Again Matters
Losing yourself on a road trip to a relaxing vacation spot is just part of the journey towards addiction recovery. Once you have lost yourself and experienced mental and spiritual awakenings, you need to find yourself again. After an experience like this, you are not going to be the same person. That's a good thing, as the person you were before was struggling with an addiction.
How do you find yourself? By spending time in your new area and thinking hard about who you are as a person. For example, you could try to figure out why you started using, why it became an addiction, and what you can do to stop it. You can also try to rediscover your life goals and brainstorm ways to achieve them.
Losing Yourself Can Help With Addiction
By losing yourself and your troubles in a new environment, you can open up new avenues of self-expression and personal understanding. Many people in similar situations turn to an addiction recovery center in times like these. They can be a powerful tool for those who can't seem to shake their substance abuse and who need help regaining a sober life.
So if you need help beating addiction, consider visiting one of these treatment centers. They are a healthy and healing way to get through withdrawal, identify the influences behind your addiction, and walk away as a clean and sober person. While it won't be easy, it will help you become the person you deserve to be and make success a real possibility.
Kevin Gardner
Maybe Kevin's article gave you the travel bug? Check out some of Gerry's adventures and get out and see the world.
Todayville Travel: Turks and Caicos – The Road Less Travelled
Michigan man says son, 6, ordered $1K in food from Grubhub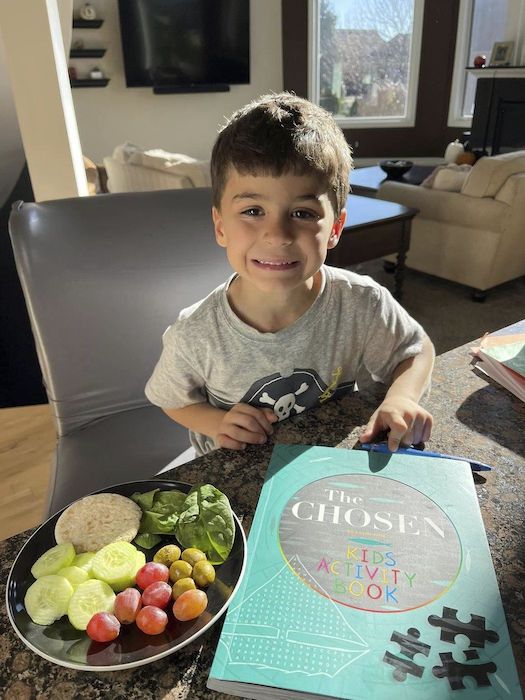 CHESTERFIELD TOWNSHIP, Mich. (AP) — A Michigan man says he was left with a $1,000 bill after his 6-year-old son ordered a virtual smorgasbord of food from several restaurants last weekend, leading to a string of unexpected deliveries — and maybe a starring role in an ad campaign.
Keith Stonehouse said the food piled up quickly at his Detroit-area home Saturday night after he let his son, Mason, use his cellphone to play a game before bed. He said the youngster instead used his father's Grubhub account to order food from one restaurant after another.
The boy's mother, Kristin Stonehouse, told The Associated Press on Thursday that Grubhub has reached out to the family and offered them a $1,000 gift card. The company also is considering using the family in an online promotional campaign, she said. Grubhub officials did not immediately respond to a message from the AP seeking comment.
Keith Stonehouse said he was alone with his son while his wife was at the movies when Mason ordered jumbo shrimp, salads, shawarma and chicken pita sandwiches, chili cheese fries and other foods that one Grubhub driver after another delivered to their Chesterfield Township home.
"This was like something out of a 'Saturday Night Live' skit," Keith Stonehouse told MLive.com.
He added: "I don't really find it funny yet, but I can laugh with people a little bit. It's a lot of money and it kind of came out of nowhere."
Keith Stonehouse said his son ordered food from so many different places that Chase Bank sent him a fraud alert declining a $439 order from Happy's Pizza. But Mason's $183 order of jumbo shrimp from the same restaurant went through and arrived at the family's house.
Stonehouse said it took the arrival of a few orders of food for him to realize what was going on. By that time, there was nothing he could do to stop the orders from coming.
Kristin Stonehouse told the AP that Mason is extremely intelligent and has been reading since he was 2 1/2 years old.
"He's very smart," she said. "He's not your average 6-year-old."
She said her husband had just used the Grubhub app on his phone to order dinner before she left and probably just left the app open. She said her son took the phone, hid in the basement and proceeded to order his feast.
She said she and her husband had a talk with Mason on Sunday morning and told him what he did was akin to stealing.
"I don't think he grasped that concept at first," she said.
To drive the point home, she and her husband opened up Mason's piggy bank and pocketed the $115 he had gotten for his birthday in November, telling him the money would go to replenish their accounts. That didn't seem to faze the boy.
"Then he found a penny on the floor and said he could start all over again," she said.
Keith Stonehouse said most of the food went into the family's refrigerators. He said he also invited some neighbors over to eat some of it.
He said he's heard of things like this happening to other parents, but not at the level he experienced last weekend. He recommends making sure important apps are not readily available for children to click on when they're using a parent's phone. He said he's changing his password.
"I knew this could happen, but you just don't think your kid is going to do something like this. He's definitely smart enough, I just didn't expect it," Keith Stonehouse said.
Smoking, vaping to be banned on trails, sidewalks in Alberta mountain town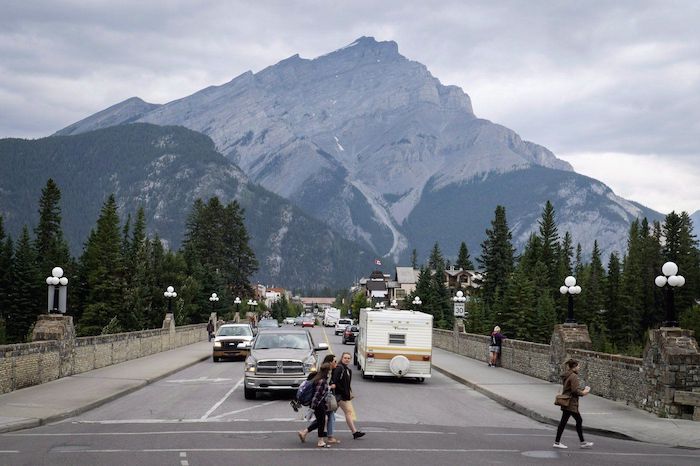 Banff – An Alberta mountain town has passed a bylaw banning smoking and vaping in most public places.
The bylaw in Banff, which comes into effect in February, prohibits tobacco smoking and vaping in its municipal parks and green spaces, on trails and pathways and at outdoor markets and events.
The bylaw also covers bus stops and public sidewalks and in proximity to children.
That means smoking or vaping tobacco in the town, which is located in Banff National Park, would be limited to parking lots, alleys and on private property.
There is an exemption for the ceremonial use of tobacco for traditional Indigenous practices.
The bylaw carries fines between $250 and $500 for violations.
This report by The Canadian Press was first published Dec. 14, 2022.