7 Exciting Excursions To Take in Canada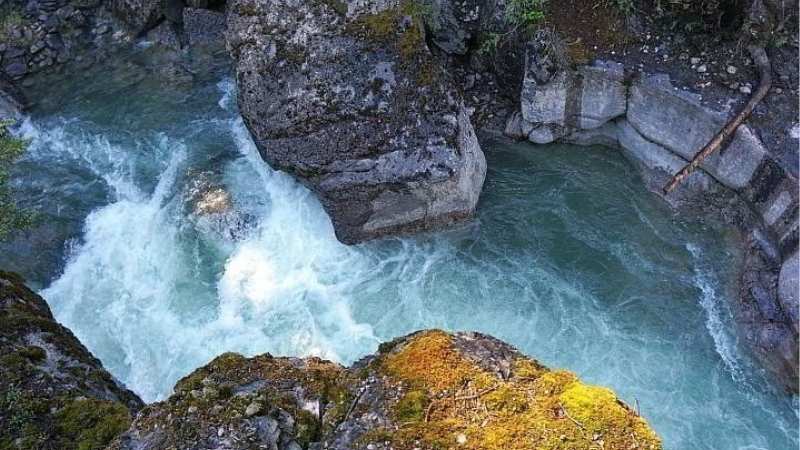 As we await the lifting of lockdowns, let's dream a bit about travel.
7 Exciting Excursions To Take in Canada
Whether you live in Canada or plan to visit from another country, there are plenty of fascinating things to see and do. Canada is the second-largest country in the world in total area, so it would probably be impossible to see every part of it in a single lifetime. Therefore, here are some of the most worthwhile things to see and do across the breadth of this beautiful and welcoming country.
1. Vancouver
Vancouver is located on the West Coast of Canada. It is accessible by water via all inclusive cruises and by train, bus, and automobile as well. Vancouver offers multiple opportunities for fun excursions. You can tour the Canadian Rockies, take the Sea to Sky Gondola to Whistler for some skiing, or go whale watching from the southern end of Vancouver Island.
2. Jasper National Park
In Alberta, you can find one of the best outdoor attractions in Canada: Jasper National Park. Covering 4,200 square miles, or 11,000 square kilometers, it is home to mountains, waterfalls, lakes, and springs. Points of particular interest in Jasper National Park include the Columbia Icefield glaciers and Maligne Canyon, which becomes an otherworldly realm of frozen waterfalls and ice caves with cold temperatures.
3. Churchill
Churchill is a small community located on the banks of Hudson Bay in northern Manitoba. It is known as the polar bear capital of the world, and you can indeed see polar bears there during their annual migration. However, Churchill also offers opportunities to see other natural wonders. In the summer, you can see beluga whales as they travel to their calving grounds in the estuary of the Churchill River.
Because Churchill is so close to the North Pole, winter nights get very long. This combined with a lack of light pollution makes it a good place to observe the aurora borealis, which appears when solar activity is high. Bear in mind, however, that there is no way to guarantee that the northern lights will be visible during your visit.
4. Niagara Falls
Niagara Falls is located on the border between Canada and the United States. It is a short distance away from the city of Toronto in the Canadian province of Ontario. Though one of the most famous waterfalls in the world, Niagara is poorly understood by many. Most people do not know that it actually consists of three different waterfalls. You can see them all from the best possible vantage points by booking a tour.
5. Quebec
Once a French colony, Quebec is the main francophone center of Canada. The French influence is still very strong in Quebecois language, culture, and architecture, so a trip to Quebec is a little like taking a mini-European vacation without going too far from home. You can see majestic waterfalls and quaint little villages in the idyllic Quebec countryside, or you can experience the cosmopolitan excitement of Montreal, its biggest city. Points of interest include the Old Port of Montreal via the Place Jacque Cartier and Mont-Royal Park, one of the largest greenspaces in the city.
6. Ottawa
Ottawa is the capital city of Canada but tends to get outshone by larger and more popular cities, such as Toronto, Montreal, and Vancouver. This may be to your advantage if you'd like to avoid crowds of other tourists on your excursion. Because Ottawa is the seat of Canadian government, you can visit the Royal Canadian Mint and see Parliament Hill during your visit. There are also boat tours and bus tours of the city available.
7. Maritimes
The Maritime Provinces are located on Canada's east coast, along the Atlantic Ocean. There are four maritime provinces altogether: Nova Scotia, Newfoundland and Labrador (which coincidentally lends its names to two different breeds of dog), Prince Edward Island, and New Brunswick. Each has something unique to offer, from the red rock cliffs and literary heritage of Prince Edward Island to the Cape Breton Highlands of Nova Scotia to whale watching in New Brunswick's Bay of Fundy to the world's largest fossil park in Newfoundland and Labrador.
There are many opportunities to take guided tours of notable Canadian locations. You can also explore on your own.
Read more on Todayville.
Alberta government says jobs, economy, COVID to be focus of fall legislature sitting
EDMONTON — The Alberta government plans a busy fall legislature sitting aimed at adding jobs and diversifying the economy while focusing on tamping down the renewed surge of COVID-19.
Government house leader Jason Nixon says this will include proposed legislation on recognizing professional credentials to address labour shortages. The bill will be introduced by Premier Jason Kenney.
"Our focus will be on Alberta's workforce, a couple of bills around diversifying the economy, a big focus on building infrastructure for our future, (and) growing our resources, particularly on the energy side," Nixon said in an interview Friday.
There will also be new initiatives on environmental protection and conservation.
Nixon said there will be 18 to 20 bills for the sitting, which begins Monday and is scheduled to run to the first week of December. 
"It's a very robust fall agenda," he said.
Nixon said the government will continue to take steps to reduce COVID-19 cases, which have severely stressed the health system.
No COVID-19-specific bills are planned, he said, noting they were passed in previous sittings. 
"There's certainly other stuff to be done to manage the pandemic … but we'll stand ready if Alberta Health needs us to pass any legislation to deal with the pandemic."
He said debate in the chamber is expected to return to some semblance of normalcy.
In the spring sitting, both the United Conservative government and the Opposition NDP reduced their numbers in the chamber to prevent the spread of the virus. 
This time, with all NDP members and all but one on the UCP side vaccinated, all will be allowed back in for debate.
The lone UCP member has a medical exemption and will be tested regularly, said Nixon.
He said there are still masking rules and members will try to maintain distancing where possible.
The NDP said it plans to hold the government accountable for what went disastrously wrong on COVID-19.
"This fall sitting of the legislature will be laser-focused on getting answers from the UCP on why they've failed Albertans so miserably in managing the devastating fourth wave of the COVID-19 pandemic," said Christina Gray, the NDP house leader.
"Since July 15, more than 85,000 additional Albertans have been infected with the virus and 700 have died."
Gray said the NDP will call for an all-party inquiry into the government's handling of the pandemic with the power to compel documents and testimony.
Nixon said the government will not agree to such a motion. He said it would be wrong to redeploy vital health resources right now and that Kenney has promised an eventual review of how the province handled the pandemic.
Kenney has also promised to bring forward a motion to ratify and act on the results of Monday's provincewide referendum on Canada's equalization program.
Final results aren't in from Edmonton, but figures from Calgary and other cities suggest the referendum will pass with about 60 per cent in support of urging the federal government to remove the principle of equalization from the Constitution.
Kenney has said the issue is not about removing equalization, something no province can do unilaterally, but about getting leverage to negotiate other issues surrounding federal transfers to attain a better deal with Ottawa.
Political scientist Jared Wesley said Kenney will likely continue to focus on initiatives such as the equalization referendum, if only to change the narrative on his low popularity ratings.
"The premier will be spending most of his time, if he has anything to say about it, outside the province, stumping for this fair deal," said Wesley, with the University of Alberta.
COVID-19 numbers have been trending down in recent weeks. But Kenney and Dr. Deena Hinshaw, the province's chief medical officer of health, say the situation remains precarious.
On Friday, there were just over 10,000 active COVID-19 cases in Alberta. And there were 191 COVID-19 patients in intensive care. 
Alberta's fourth wave troubles began after Kenney lifted almost all COVID-19 related health restrictions as of July 1, boasting that the pandemic had moved to the "endemic" phase and there was no need to plan for a renewed case surge.
This report by The Canadian Press was first published Oct. 22, 2021.
Dean Bennett, The Canadian Press
'You're looking at it:' Undercover officer says suspect led them to burial site
CALGARY — A Calgary man who killed his girlfriend and is on trial for the murder of her young daughter took undercover officers in the middle of the night to a remote, snow-covered area where they were buried.
Robert Leeming, who is 36, has pleaded guilty to second-degree murder in the death of Jasmine Lovett and not guilty to second-degree murder in the death of 22-month-old Aliyah Sanderson. 
The mother and toddler were reported missing in April of 2019 after they didn't show up for a family dinner.
Court heard this week that Leeming was befriended by two undercover officers, who told him they had retrieved a bag of evidence from a nosy neighbour. 
They offered to help him with his problems — including removing the bodies of Lovett and her daughter, who were in a shallow grave under a pile of mulch and branches in a day-use area west of Calgary.
One of the officers testified that Leeming knew exactly where the bodies were.
The officer said they went to the area in the early morning of May 6, 2019, and walked a short distance on foot.
"I said, 'OK, where to?' And (Leeming) goes, 'You're looking at it.' And he points down. And underneath and against my left foot were branches and a pile," said the officer.
"(Leeming) goes and he grabs a branch and lifts it up as if to prove what's underneath all these branches. As he does that, I see a small bit of blue that I believe to be the moving blankets."
Investigators previously testified that the mother and child were doused in gasoline and wrapped in blue blankets before they were covered in dirt, mulch and branches.
The trial also heard that Lovett had skull fractures and was shot in the head. Aliyah died of blunt force head trauma.
The officer said Leeming boasted about steps he had taken to hinder a possible police investigation — including hiding wads of raw bacon around his house to throw off cadaver dogs and filling the back of his car with mulch.
"Well, mulch is death, right? So it smells like death," Leeming told the officers in a tape recording played in court.
"You cleaned that car up good?" asked the undercover officer. 
"Oh, yeah," he replied.
The officer said Leeming also expressed relief that his 2014 Mercedes seized by police was an older model.
"It's funny 'cause they were telling me the Mercedes, they pretty much can hook up to the computer in the car and know exactly where I've been," Leeming said with a laugh. 
"It's too old a car. If it was an '18, then I'd be in jail."
The prosecution was expected to wrap up its case Friday.
This report by The Canadian Press was first published Oct. 22, 2021.
Bill Graveland, The Canadian Press