5 Tips for Planning a Trip Once Travel Is Safe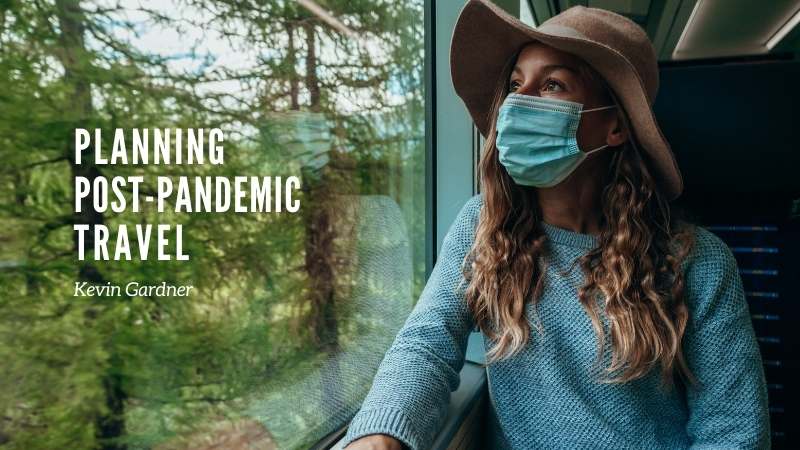 5 Tips for Planning a Trip Once Travel Is Safe
Because the novel coronavirus spreads through person-to-person contact, responsible, health-conscious people throughout Canada have been staying close to home for over a year to avoid either contracting COVID-19 through travel or unwittingly spreading it to others in far-flung places. Fortunately, such extreme measures may not be necessary for much longer. Vaccine administration in Canada and the United States has been swift and efficient. The more people become vaccinated, not only in these two countries but around the world, the easier it will be to return to regular activities, including travel.
We may not be at herd immunity yet, but you can be ready when the time comes by starting to think about plans for your next vacation now. Here are some tips for how to make your plans safely and effectively.
Consider Staying Close to Home at First
You may be eager to take a cruise to Puerto Rico the moment that you are vaccinated. If one is available, and you are willing to observe whatever safety measures are imposed on the cruise ship, that is entirely valid. However, it may be that there are attractions closer to home that you have never visited before. In Alberta alone, there are many beautiful and interesting places to visit, such as Jasper National Park and Banff. If you've never been skiing in the Canadian Rockies, now may be the perfect opportunity. These proximal attractions may be more accessible than trips to another province or another country during what appears to be the tail end of the pandemic.
Expect To Follow Safety Guidelines
While the vaccines currently being administered in Canada and the United States are proven effective at preventing severe disease from infection with the novel coronavirus, research has yet to determine conclusively whether they prevent the spread of infection to non-vaccinated people. Therefore, even after you receive your vaccine and feel safe to travel, you will still need to abide by safety precautions, at least for a while, to avoid unintentionally infecting an unvaccinated person while you are asymptomatic. Until enough people are vaccinated or scientists know more about the ability of the vaccine to prevent the spread, you must continue to wear masks and observe social distancing.
Have Specific Goals in Mind
After such a long time refraining from travel, you should have a specific intention in planning your first trip. It doesn't have to be anything too detailed. Maybe your goal is to visit family, or it can be something as simple as seeing someplace that you've never been. Whatever the case, you should have an achievable objective in mind as you plan your trip.
Be Flexible
While the current pandemic outlook appears bright for the most part, circumstances may change without warning, whether for better or worse. Planning a future vacation gives you something to look forward to, which can help to serve as a mechanism for dealing with lingering restrictions. Just bear in mind that you may not be able to go exactly where you want and do exactly what you want exactly when you want. Be flexible enough to make changes in response to the state of things both where you live and where you wish to travel. Pay particular attention to cancellation policies when booking travel, accommodations, etc. Many such policies have been made more flexible in response to the pandemic, so now is a great time to take advantage of that.
Learn About Your Destination
Planning your trip can be seen as an extension of the vacation. Learning as much as you can about where you want to go can be a restorative step in itself. Take advantage of the time you have before your trip to learn as much as you can beforehand. Read books about it illustrated with color photographs and watch documentary programs about it on television. You may feel that you are already there long before you ever get to go. Even if you have to delay your trip, you'll have something with which to occupy yourself in the meantime.
Additionally, the more you learn about your destination before you get there, the more confident you will feel upon your arrival.
The author of this story may have received compensation from some of the companies that are linked in this article.
Click here to find a fantastic series – European Favourites by Paul Almeida.
Daughters without moms find support in each other's grief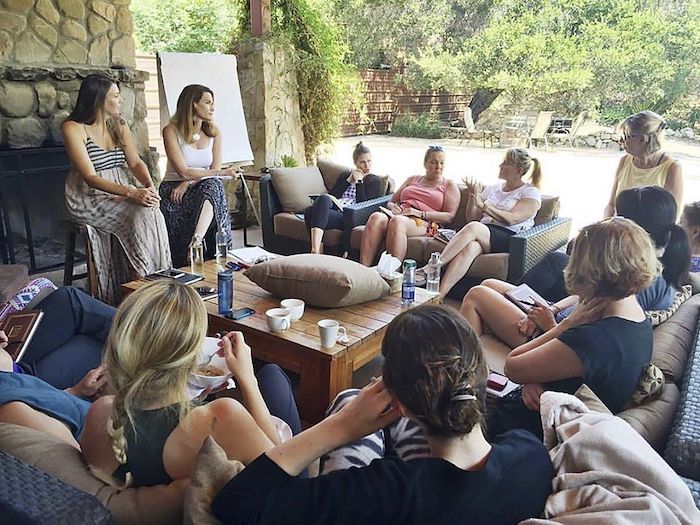 This image provided by Hope Edelman, shows a motherless group being led by Edelman and Claire Bidwell Smith. There are many kinds of support today for children who have lost their parents. (Hope Edelman via AP)
By Tracee M. Herbaugh
When my mother died suddenly 30 years ago, I was 13. I'd spend the next 20 years attempting to understand what it means not to have a mother.
And I did this basically alone.
Mostly, this was because my mother's parents, who raised me, were old-fashioned folks who lived through the Dust Bowl. They didn't discuss feelings, good or bad. I never once saw my grandfather shed a tear after his daughter died. Plus, our town was in the rural plains of Colorado, hours away from any city with services like a grief therapist, even if my grandparents had been open to that.
But the silence around grief also was a product of the times. I am encouraged to see that now a mom's death is generally not handled the same way it was in 1993.
There are many kinds of support today, from the organized to the grassroots. Grief can be talked about and shared more publicly, experts say, and is acknowledged to last a long time.
Motherless children can attend special summer camps, for instance, or Mother's Day retreats like those hosted by the Massachusetts-based non-profit EmpowerHer, which works with girls whose mothers have died. They also link girls with mentors so they can see an older version of themselves. The group recently started working with boys and nonbinary children, too, who have lost either parent.
"There isn't a perfect ending," said Cara Belvin, who founded EmpowerHer. "You can cry and scream but you can't give up, and we hold space for a kid who is grieving."
Podcasts on the topic of parent loss, and support groups both virtual and in-person, have proliferated.
"It really grew exponentially over COVID," said Hope Edelman, author of several grief books, including the bestseller "Motherless Daughters: The Legacy of Loss," published in 1994.
Edelman has led motherless daughters' groups, and her books have helped usher in a new way to live with loss. "The death of a mother affects a daughter profoundly, but what comes after can affect her as much or more," she said.
Edelman was 17 when her mother died in 1981, a time she has called the "dark ages" of grief, when mourning often wasn't discussed much outside the stale office of a therapist.
The prevailing wisdom today tends to be the "continuing bonds" theory, which says grief is to be carried, and relationships continue and change with a loved one, even after their death.
This more engaged approach to grief has been furthered by the internet and social media.
Ontario native Janet Gwilliam-Wright, 46, started "The Motherlove Project," a blog and corresponding Instagram account, in 2020 to honor the 25th anniversary of her mother's death. It has since become a place where women from around the world share stories about their late mothers; nearly 300 people have shared so far.
"I didn't have anywhere to grieve her — she didn't have a grave — so I decided to make a place on the internet," Gwilliam-Wright explained.
"I have enormous gratitude for every woman who reaches out to me. It helps me in my grieving and has brought me a community of people I feel so connected to."
Mother's Day can feel particularly isolating, said Julia Morin, 36, of Nashua, New Hampshire, who created her Instagram account "Girl_meets_grief" on Mother's Day 2021 to connect with others who felt the same way.
Before the internet, even though the prevailing attitude toward grief might have been less supportive, still there was often more community and family around than there is now, when many Americans lack built-in support networks.
"And so the widespread online support gives people a broader space to share in that grief and meet people with similar experiences," said Megan Kelleher, a historian who has studied grief and bereavement practices.
Writing is another way motherless daughters are connecting.
Sasha Brown-Worsham of Acton, Massachusetts, has written about losing her mom as a teenager. She penned a viral essay and followed it up with a memoir, "Namaste the Hard Way." When Brown-Worsham turned 45, the same age her mother was when she died of breast cancer, she sought out a virtual support group of mothers without moms.
"My daughter turned 16 at the same time, and that's how old I was when my mom died," she said.
The group is a collaboration between Edelman's Motherless Daughters and the Twin Cities-based non-profit She Climbs Mountains.
"There's this sense of being seen for possibly the first time in my whole life," Brown-Worsham said.
Life's milestones — such as getting married or having a baby — can trigger grief. By the time I was 30, I had tricked myself into believing I was adept at ignoring my mother's loss. That was, of course, far from true.
It was when I had my first baby that I felt grief rise to the surface. Jealousy cropped up in unexpected ways, particularly when I saw my new mom friends with their mothers.
It turns out, this is normal.
"Having kids ripped me open" emotionally, said Katie Paradis, 42, of Rockport, Massachusetts, who has two girls and no mother.
Susanna Gilbertson's mom died a year before her daughter was born.
"I looked around and didn't see any support I could access," said Gilbertson, 47, of Philadelphia.
Along with another motherless mom, she posted fliers for a book group, reading Edelman's "Motherless Daughters." After the initial meeting, the women in the group wanted to keep going. They ended up meeting for seven years.
"You get to experience, rather than be told, that you're not alone," said Gilbertson, now a full-time grief coach.
No Mow May? Good intentions, bad approach, critics say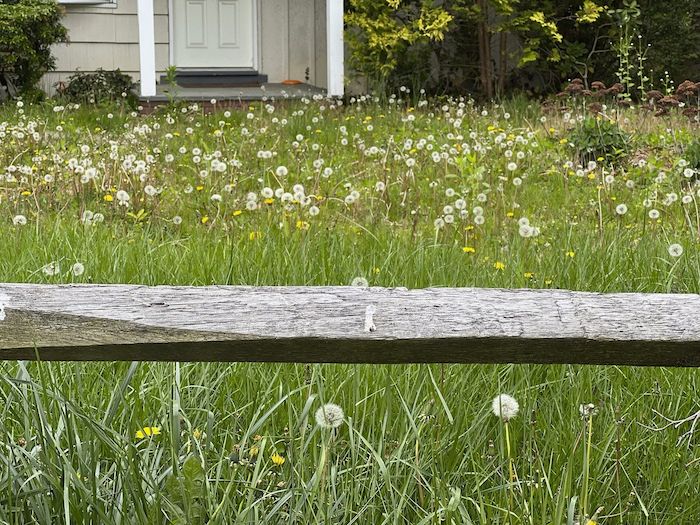 This May 3, 2023, image provided by Jessica Damiano shows overgrown grass and weeds in an unmowed lawn in Glen Head, NY. (Jessica Damiano via AP)
By Jessica Damiano
If you're reading this, chances are you've heard about the #NoMowMay movement that's been gaining steam on social media and in eco-conscious circles these past few years.
Started in 2019 by citizen scientists in the United Kingdom, the call for homeowners to abstain from mowing their lawns during the month has spread to other countries, including the U.S.
The intention is admirable: Let your grass and weeds grow and bloom to provide food and shelter for essential pollinators like bees and butterflies early in the season, when such necessities may be scarce.
Frankly, I think it's a terrible idea.
Some of those pollinators you set out to protect will likely get shredded up with the first mow of the season. Grass will no doubt get shaded by tall weeds, which can lead to fungal diseases. And weeds and invasive plants that take hold during the month won't simply disappear once the mowing commences. That might lead people to apply chemical pesticides they wouldn't otherwise use.
And what about rodents, snakes and other undesirables that also will likely avail themselves of the shelter?
Perplexed by the seemingly runaway-train popularity of the now-annual event, I called Tamson Yeh, turf specialist with the Cornell Cooperative Extension of Suffolk County in New York. "Is it me?" I asked.
"I think it's a terrible idea, too," she said. "It's such a nice slogan, but letting the grass grow high and allowing it to do its thing, and then suddenly mowing it back is really counterproductive."
Yeh sees the movement as a "feel-good, stop-gap measure, because if you want to have an impact, you need to establish a permanent cover for insects," not merely temporary housing.
"Bees tell each other where the food is, and pollinators (when they discover an unmown lawn) will remember to come back to it again and again," Yeh said. "Then on June 1st, when the food disappears, it's not good for them."
Hibernating insects have memories that span not only from day to day but from year to year, Yeh said. So she recommends planting early blooming shrubs, trees and plants to establish a permanent food source they can remember and rely on as adults when they emerge from dormancy.
Other problems with the practice, Yeh noted, include "confusing insects when the grass is suddenly low again. That gives predators the opportunity to take advantage of them."
There's also the potential to disturb a nest of bunnies when mowing, she said, calling the discovery "the most horrible experience you can have."
An all-or-nothing approach would be better. If you really want to make a difference, consider replacing the entire lawn, or part of it, with native plants or planting a wildflower meadow. Both will provide permanency for birds and pollinators while shrinking or eliminating the lawn, which frankly, has no redeeming value aside from subjective aesthetics, anyway.
When planting for beneficial insects, Yeh advises creating a corridor or path of pollen- and nectar-rich plants for migratory pollinators to travel along instead of spacing plants far apart.
Postponing fall cleanup until spring, which spawned another movement called #LeaveTheLeaves, will create safe havens for pollinators to lay their eggs and hibernate within. To allow time for them to emerge from dormancy, wait until after spring temperatures have remained above 50 degrees for an entire week before clearing away last season's plant debris.
For those set on letting their lawns go wild this month, Yeh cautions that "allowing grass to go to seed will kill it," so remove seedheads if they form.
It's also important to reintroduce mowing gradually.
"The best height for grass is 3 inches tall, but if you're mowing it down from 5 or 6 inches, do it over several sessions," she advised, adding that cutting grass by more than one-third of its height at one time can cause it to go into shock.
The gradual approach "also will give insects a chance to realize it's not a good place for them anymore," she said. Hopefully, they'll take the hint and move on to safer spaces.
—-
Jessica Damiano writes regular gardening columns for The Associated Press. She publishes the award-winning Weekly Dirt Newsletter. Sign up here for weekly gardening tips and advice.
___
For more AP gardening stories, go to https://apnews.com/hub/gardening.