5 Tips for Planning a Trip Once Travel Is Safe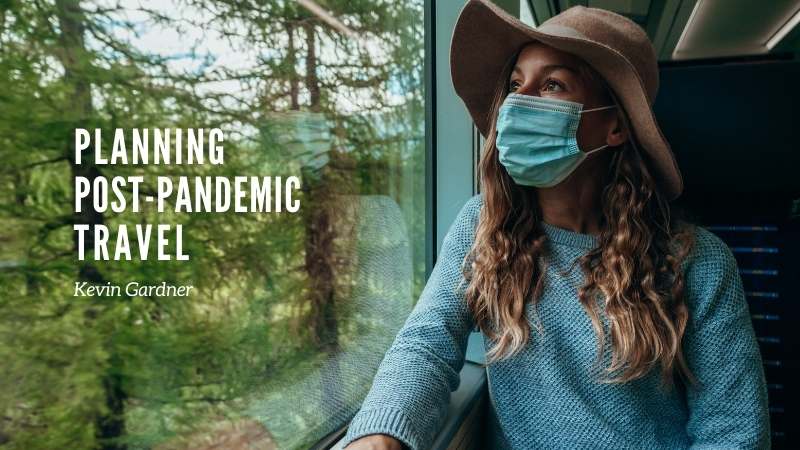 5 Tips for Planning a Trip Once Travel Is Safe
Because the novel coronavirus spreads through person-to-person contact, responsible, health-conscious people throughout Canada have been staying close to home for over a year to avoid either contracting COVID-19 through travel or unwittingly spreading it to others in far-flung places. Fortunately, such extreme measures may not be necessary for much longer. Vaccine administration in Canada and the United States has been swift and efficient. The more people become vaccinated, not only in these two countries but around the world, the easier it will be to return to regular activities, including travel.
We may not be at herd immunity yet, but you can be ready when the time comes by starting to think about plans for your next vacation now. Here are some tips for how to make your plans safely and effectively.
Consider Staying Close to Home at First
You may be eager to take a cruise to Puerto Rico the moment that you are vaccinated. If one is available, and you are willing to observe whatever safety measures are imposed on the cruise ship, that is entirely valid. However, it may be that there are attractions closer to home that you have never visited before. In Alberta alone, there are many beautiful and interesting places to visit, such as Jasper National Park and Banff. If you've never been skiing in the Canadian Rockies, now may be the perfect opportunity. These proximal attractions may be more accessible than trips to another province or another country during what appears to be the tail end of the pandemic.
Expect To Follow Safety Guidelines
While the vaccines currently being administered in Canada and the United States are proven effective at preventing severe disease from infection with the novel coronavirus, research has yet to determine conclusively whether they prevent the spread of infection to non-vaccinated people. Therefore, even after you receive your vaccine and feel safe to travel, you will still need to abide by safety precautions, at least for a while, to avoid unintentionally infecting an unvaccinated person while you are asymptomatic. Until enough people are vaccinated or scientists know more about the ability of the vaccine to prevent the spread, you must continue to wear masks and observe social distancing.
Have Specific Goals in Mind
After such a long time refraining from travel, you should have a specific intention in planning your first trip. It doesn't have to be anything too detailed. Maybe your goal is to visit family, or it can be something as simple as seeing someplace that you've never been. Whatever the case, you should have an achievable objective in mind as you plan your trip.
Be Flexible
While the current pandemic outlook appears bright for the most part, circumstances may change without warning, whether for better or worse. Planning a future vacation gives you something to look forward to, which can help to serve as a mechanism for dealing with lingering restrictions. Just bear in mind that you may not be able to go exactly where you want and do exactly what you want exactly when you want. Be flexible enough to make changes in response to the state of things both where you live and where you wish to travel. Pay particular attention to cancellation policies when booking travel, accommodations, etc. Many such policies have been made more flexible in response to the pandemic, so now is a great time to take advantage of that.
Learn About Your Destination
Planning your trip can be seen as an extension of the vacation. Learning as much as you can about where you want to go can be a restorative step in itself. Take advantage of the time you have before your trip to learn as much as you can beforehand. Read books about it illustrated with color photographs and watch documentary programs about it on television. You may feel that you are already there long before you ever get to go. Even if you have to delay your trip, you'll have something with which to occupy yourself in the meantime.
Additionally, the more you learn about your destination before you get there, the more confident you will feel upon your arrival.
The author of this story may have received compensation from some of the companies that are linked in this article.
Click here to find a fantastic series – European Favourites by Paul Almeida.
How this Calgary Seniors Community is Transforming the Experience of Getting Older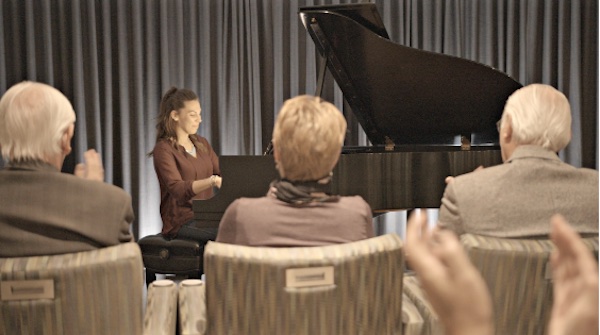 When people reach their retirement years, they often look for ways to enjoy life without the difficulties of looking after the family home, and once they've made the transition to an older adult community, they don't want to move again should they need extra health care. They want to simplify their lives while continuing to enjoy a positive, active lifestyle that encourages health, creativity and lifelong learning.
United Active Living is a senior living and retirement community in Calgary with two locations – Garrison Green and Fish Creek – that champion creativity and lifelong learning by integrating them into their daily offerings. To ensure the
programming is relevant and interesting to residents, many of the programs come from resident suggestions.
Both communities provide residents with the opportunity for emotional, creative and intellectual expression with a full calendar of interesting and informative programming and events every week.
The depth and breadth of opportunity available to each resident encourages active minds, bodies and imaginations, and is a big part of what makes United Active Living unique.
Residents have access to fully equipped art studios that are staffed seven days a week with professional artists who can provide guidance.
"I like to draw, but I've never had an art lesson in my life," says Olive, a United Active Living resident. "When I came here, the creative facilitators introduced me to the art studio, and it turned out I had a natural talent for it!"
Libby, another United Active Living resident, says she has learned so many new things in her community. "The programming is basically over the top," she says. "I couldn't ask for more."
Older adults are looking for a community that values their contributions, that provides a stimulating environment and supports their ongoing health needs. It's a discussion that should happen when you are still in good health. In other words, make the decision when you want to, not because you have to.
One resident who moved recently into United's Fish Creek community said, "I was so familiar with my community all my life so moving here was an adjustment, but I can't say enough about the employees. They're the most caring, efficient, pleasant, and helpful people."
United's large luxurious suites are appointed with everything residents need, and United offers a wide range of lifestyles, from independent living, to assisted living to memory care. A unique aspect is that those living with dementia aren't separated from the rest of the community. They have the opportunity to take part in everything the communities offer.
That's because United Active Living approaches aging from a social perspective rather than a medical one. Residents are in control of the programs and their activities. While the medical side is important, the emphasis is on the arts,
socialization and community, which research has shown can go a long way towards improving a person's health and well-being.
As well, United Active Living believes that living in an older adult community should extend beyond the four walls to include partnerships with arts, cultural and educational institutions such as Mount Royal University, St. Mary's University, the Calgary Philharmonic and more.
The whole idea of positive aging is to be able to give residents the opportunity to continue to grow and to learn, as well as to be part of a community that's sees them as valuable contributors.
United Active Living can answer your questions about their unique approach to aging.
Tours can be booked through their website.
Traditional ways: Dogsled race covers 500 kilometres in the High Arctic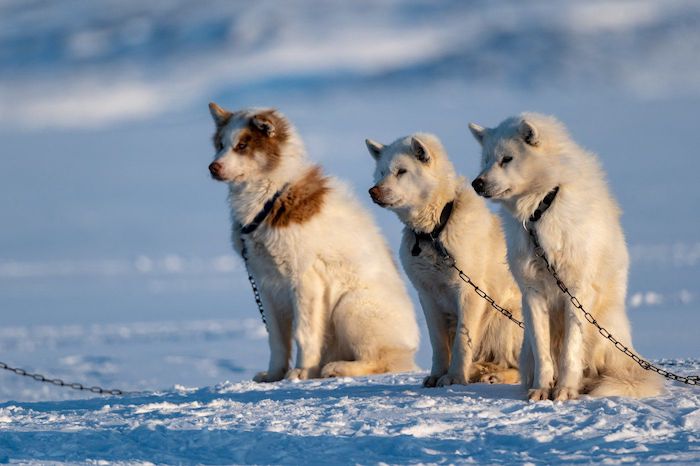 By Emma Tranter in Iqaluit
Somewhere in the Canadian Arctic dozens of dogs run over ice and snow under Nunavut's high April sun as they pull sleds with racers in tow.
Fourteen teams took off from Arctic Bay six days ago and are expected to arrive in Igloolik on Monday, a trek of 500 kilometres.
The Nunavut Quest is an annual dogsled race that has taken place in the High Arctic for more than 20 years, although it doesn't always cover the same ground. In 2014, for example, mushers raced the 400 kilometres between Igloolik and Pond Inlet.
Because of cancellations during the COVID-19 pandemic, it's been two years since the Quest has been run.
"It's so good to have it back," Crystal Natanine, one of the organizers, told The Canadian Press over the phone from her home in Arctic Bay.
"People are really excited."
There are seven camps where racers can stop between Arctic Bay and Igloolik. They were set up before the race with food and support for the participants and their dogs.
Natanine said it took a lot of work to prepare, especially to organize dog food, usually in the form of seal meat.
"There's not a lot of seal around here this year for some reason and we don't know why," she said.
The organizers had to supplement some of the seal with dry dog food bought from a grocery store.
For generations, Inuit and qimmiit, or sled dogs, lived together in Nunavut. The dogs were fundamental for transportation and hunting.
Between 1950 and 1975, the federal government forcibly relocated Inuit, separated families and slaughtered thousands of their dogs.
The colonial practices are documented in a report from the Qikiqtani Truth Commission and through its interviews with 350 Inuit between 2007 and 2010.
In 2019, the federal government apologized to Qikiqtani Inuit for the dog slaughter and forced relocations, and gave $20 million to the Qikiqtani Inuit Association to develop healing programs and cultural projects.
Following the apology, the association started a revitalization project, which supports Inuit to put together and maintain dog teams.
Hagar Idlout-Sudlovenick, director of social policy, said the funding allows the association to support racers in the Quest rather than them having to do much of their own fundraising and financing, as has been the case in the past.
"It's a very happy story," she said.
"At one point, dog teams were almost wiped out. It has slowly been coming back."
Idlout-Sudlovenick said she was surprised by the age of the participants at an annual dog team gathering earlier this year.
"Now, the majority of dog team owners are younger," she said.
That's reflected in the 14 racers taking part in the Nunavut Quest this year. They are all under 50 and the youngest is 22 years old, Natanine.
"These young generations are excited to learn traditional ways. Teenagers are very much interested in learning," she said.
"I hope we can at least have a little something from our traditional ways. This helps with that."
The Quest's first-place prize is $20,000. The racer who comes in second will take home $10,000.
This report by The Canadian Press was first published April 22, 2022.
___
This story was produced with the financial assistance of the Meta and Canadian Press News Fellowship