10 Creative Things To Do At Home To Beat The Cabin Fever
I don't know if it is the same for everyone reading this but the lack of socializing and the amount of TV that has been watched over the last two weeks has driven us all a little crazy. If you're sick of that "are you still watching" screen and find yourself un-enthused by reading further into the current pandemic, you may get a kick out of some of these 10 things to get creative at home.
No, we are not trying to sell you anything
Change up the vibe in your living room or bedroom
Take a look at your furniture, then take a piece of paper and draw out a few different floor plans for your living room or bedroom. Say if you have five new floor plans for your living room, pick one and try it out. Fresh vibes feel great!
Listen to one album start to finish every morning
We all have those artists we love and some we "kinda" like. Take the opportunity to play a full album and really appreciate the artist's style. You may find a lot of songs that you personally like but didn't have the highest plays or reach the top 100 in the country.
Start a blog or write for open forums
There are a lot of people out there writing blogs and creating content everyday in different ways. Keep in mind a lot of people have social media as their blog, such as a fashion stylist using Instagram to keep her followers aware of what she is up to on her journey. Whether or not you enjoy writing on paper, typing into a word document, enjoy taking photos or love editing videos, it's never a bad time to keep friends updated on what you're up to.
Open forums have received a bad rap in recent years from a small minority of insecure fools thinking that freedom to write anything means they can bash and insult. A large majority of the open forums these days have consistent moderation that track conversations closely. Thus providing higher quality discussion and opinions. One of my favorites is Quora. It allows you to ask and answer questions within a network of hundreds of thousands educated professionals.
Try out new clothing styles
Have you ever thought or even care about how you look in your current "looks"? Has it ever ran through your mind in the past that you can inspire others to be more creative in how they want to look? Going through what you like to wear and what looks good can be a nice boost of confidence.
Can't hurt to take the time to go through your current wardrobe and lay some outfits out on your bed to see what could work differently. Make a list of your favorite brands and have a flick through their website or Lookbooks for upcoming seasons. Try matching colors, patterns, brands or even see how that denim suit looks on you.
Change up your diet
Let's take a second to remember that this is not easy, especially when we are faced with boredom among an array of daily distractions. Adding a light structure to your day working from home or even how you manage your weekend will feel awesome after a week of consistency.
Whether or not you have an education in nutrition, have a personal training certification or just care about your weight, trying something new will give you that extra drive to reap the benefits. Crash juice diets, keto friendly food or going down the vegan route, why not give it a try for even one week! Take on the challenge and do right by yourself to tell your friends how your experience was from real practice.
Make a stretching routine to do every morning
We are talking about within the first 30 minutes of getting out of bed. Stretching can release endorphins, increase blood flow and give your body that extra boost for the day. Why not check out some stretching routines on Youtube and take from them what works for you? There is an endless amount of videos with experts demonstrating multiple movements. Here is a great article if you would like to learn more about the benefits of stretching in the morning.
An average electric kettle and even most Keurig brand coffee makers take approximately 2-3 minutes to boil and thus make a cup of coffee. Take that 2-3 minutes and see how many stretches you can fit in. Here's an example of what you can get done in that amount of time – "3 Minute Stretch Routine".
Find awesome podcasts, or start one
Most of us are aware of this new trend in digital content to consume. The crazy part is that this industry continues to grow. You can find a podcast relating to almost anything these days, whether or not you are trying to grow your skills in sales, learn about science, struggling with mental health, seeking out travel advice, want to hear some jokes…you name it, there is something out there. Were you aware that a lot of famous comedians have podcasts?
Podcasts have also been added to our music streaming platforms like Spotify or Apple Music. Why not have a flick through the categories and jump into some topics you are curious about, you may get hooked. Youtube is another great platform for podcasts listeners who preview a visual to keep their interest. One of my favorites is Joe Rogan's podcast "PowerfulJRE" who has interviewed hundreds of guests with some well known names like Elon Musk and Neil Degrasse Tyson.
Physically write out your bucket list
Here is one that can prove difficult if you're stuck standing there with two things on a page and scratching your head thinking they're not crazy enough. A tip to getting a full list is not caring about the level of severity, how minuscule or how aspirational things can be to be on your bucket list.
Ever high fived a clown? Have you ever wanted to float down the bow river? Have you ever created a pyramid of cards? Have you ever wanted to drive a Lamborghini around Las Vegas? How hard is it to book a trip on a hot air balloon?
Dive deep and think about what you would like to have completed in your mind. Once that is done then having it physically written will begin that journey to making them all real.
Make a real itinerary for a trip for later in the year or next year
I personally enjoy doing this, taking a look at routes for road trips and exploring the options for hotels and campsites along the way. Why not get together with your other half or friends and bounce some ideas off each other for what types of places and trips interest you.
Then once you've made some clear direction then why not have some fun with building a travel itinerary together? Look at cities, flights, accommodation, prices, transportation, monuments, tourist attractions and travel advice. It can be very exciting once you start to zero in on a real plan. Make a budget, start saving and look forward to something that you feel confident in.
Go through old photos
There has to be a treasure trove of old photographs of you somewhere, maybe it's a dusty box at your parents house or maybe you still have all your photos on Facebook from the last decade. Regardless it is always good to reflect on who you were in the past and who you have become to date.
If anything it will most likely give you a good laugh and a reason to reach out to some lost connections from your past. Nothing says "it's been so long" then an embarrassing photo of you both together.
For more stories visit – Todayville Calgary
Join us for our 2023 Induction Ceremony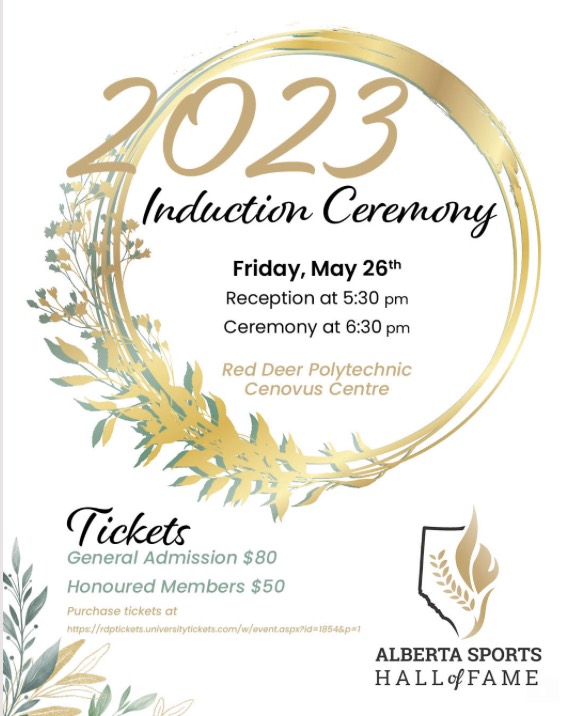 Our 2023 Induction Ceremony will be on Friday, May 26th at the Red Deer Polytechnic Cenovus Centre. Cocktails and appetizers will begin at 5:30 pm, with the ceremony starting at 6:30 pm. The class of 2023 is as follows:
Athletes
Andrew Buckley-Football
Mike Johnson-Baseball
Helen Upperton-Bobsleigh
Builders
Cara Currie Hall-Multisport
Allan Ferchuk-Multisport
Greg Peterson-Football
Lyn Radford-Multisport
Teams
Old Grizzlys 1991-1994-Hockey
Awards
Wilf Brooks-Achievement –Hockey
Mark Stephen-Bell Memorial – Radio Broadcaster
Dr. Marcus Dunsworth-Pioneer- Multisport
Tickets are $80 or $50 for Honoured Members. You can purchase your tickets by clicking here.
If you have any questions or need help purchasing tickets, please call 403-341-8614.
Honoured Member Cody Snyder to be Inducted into the Bull Riding Hall of Fame
Honoured Member Cody Snyder will be the first Canadian inducted into the Bull Riding Hall of Fame.
Cody started riding junior steers in rodeo competitions when he was eight years old, and at twelve, he finally rode his first bull. By the age of fifteen, Cody was the Canadian Amateur Bull Riding Champion. Through 1980 and 1981, Cody gained the experience he needed to lead the Canadian Professional Rodeo Bull Riding standings in 1982. He was nineteen years old. He was inducted into our Hall in 2002 as a Rodeo Athlete.
Learn more about this story by following the link below.
This newsletter is sponsored by the RBC Foundation.
Honoured Member Highlight – Allan Coulter
Volleyball Athlete – Inducted in 1997
Allan Coulter was a member of Canada's National Men's Volleyball Team from 1979 to 1992. He competed in over 700 international volleyball matches and was selected as Team Captain from 1988 – 1992. He competed in both the 1984 Summer Olympics and the 1992 Summer Olympics. He was described as the 'quickest hitting middle blocker' Canada has ever had. Allan continued to compete with the Calgary 'Canuck Volleyball Stuff' and became the spokesman, leader and role model for Canada's National Team Program.
Provincial Sport Organization: Volleyball Alberta
Their primary goal is to promote and develop volleyball at all levels throughout Alberta. Volleyball Alberta services the needs of its membership which consists of athletes, coaches, officials, and anyone interested in the sport of volleyball in the province.
Artifact in Focus!
F. E. Osborne Memorial Trophy: Tuxis Junior League Champions, Operated by Calgary Tuxis Coucil, Annual Competition. 1949-1957.
Honoured Member Dr. David Legg Teaches Adaptive Sports to Elementary Students
The Alberta Sports Hall of Fame partnered with Calgary Adaptive Hub and Honoured Member Dr. David Legg to teach students about adaptive sports.
Professor at the Mount Royal University department of Health and Physical Education, David is an engaging lecturer and supports his students in finding practical experience working with individuals with disabilities in adapted sport. He has devoted his life as a volunteer in sport for athletes with a disability at the provincial, national and international level. He was inducted in 2022 as a Paralympic/Multisport Builder.
Thank You Northern Alberta Curling Championship Society!
We want to give a huge shout-out to the Northern Alberta Curling Championship Society for sponsoring a new interactive for the Hall. The new curling rink is a great addition to our space.
If you or your organization would like to sponsor a new interactive for the Hall, please email us at [email protected] or call 403-341-8614.
Donate Now​
The Alberta Sports Hall of Fame needs your support to continue the ongoing preservation of Alberta's sports history and the development of museum exhibits. We are grateful and appreciative of the generosity of our supporters and friends. We would be happy to assist you in choosing how your personal legacy will be fulfilled and the many options available. Here is some information on donating shares to ASHFM and the benefits to you as a donor.
Alberta top court downgrades murder convictions in quadruple homicide case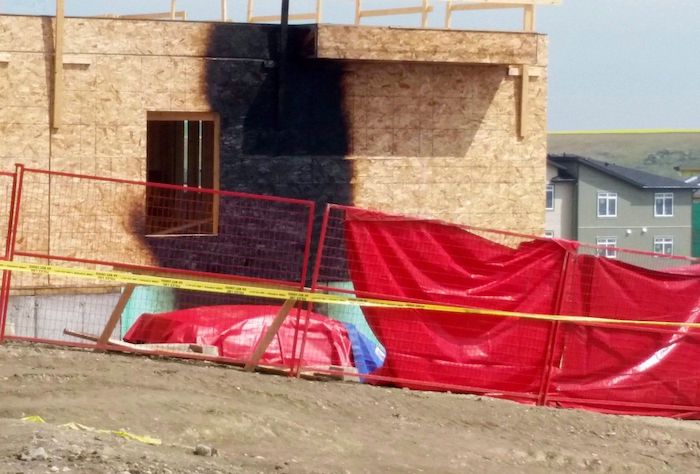 Calgary – Alberta's top court has downgraded two convictions in a high-profile case involving the torture and killing of a man and the deaths of three others from first-degree to second-degree murder.
The Alberta Court of Appeal released the decision Friday in the cases of Tewodros Kebede and Yu Chieh Liao over the killing of Hanock Afowerk.
Afowerk's body was found in a ditch outside Calgary in July 2017. He had been bound, beaten, strangled and shot.
Three other bodies were found in Afowerk's burnt-out car at a suburban construction site. No murder charges have been laid in those deaths.
Court heard that Afowerk's death was the culmination of a plot to kidnap him and extort him for money. The jury agreed with the Crown that Afowerk's killing had been part of the plan from the start.
But the Appeal Court said the trial judge failed to explain that while the kidnapping and beating had clearly been planned, Afowerk's killing may not have been. It suggested the defendants may have not have been recruited to kill him.
The Crown relied heavily on a text message sent by Kebede before the killing, which read: "U up for the job tonight?", as evidence of planning. But because the recipient of that message didn't testify to it, the Appeal Court concluded its meaning was unclear.
The court gave the Crown the choice of retrying the case or substituting second-degree verdicts. It chose the latter.
The court dismissed the defendants' application for a new trial
"Following the trial judge's instructions, the jury must have found by their verdict that both appellants actively participated in the murder of Mr. Afrowerk," the Appeal Court said in its written judgment.
"Both would therefore be properly convicted of second-degree murder. Accordingly, there will be no prejudice to the appellants if we substitute the verdicts to reflect that fact."
Kebede and Liao must now reappear before the trial judge for sentencing.
The change does not affect Kebede's and Liao's convictions involving the deaths of the other three victims.
Liao was found guilty of being an accessory in the murders of Cody Pfeiffer, Glynnis Fox and Tiffany Ear, whose remains were found in Afowerk's charred car.
Kebede was convicted of being an accessory in Pfeiffer's murder.
This report by The Canadian Press was first published Dec. 23, 2022.
— By Bob Weber in Edmonton