Travel Pass would rebate Albertans up to $200 for staycations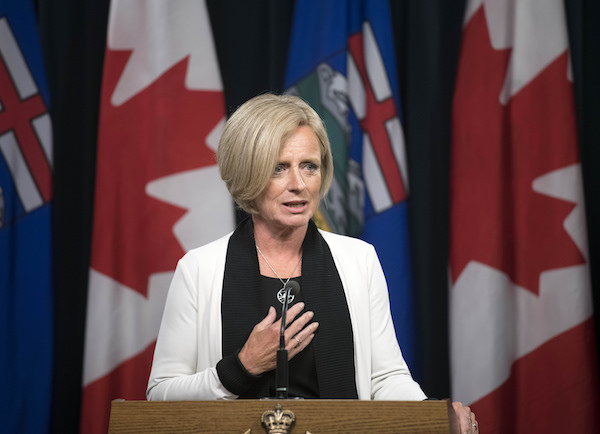 From the Alberta NDP
ALBERTA TRAVEL PASS WOULD BOOST SUMMER TOURISM, SUPPORT BUSINESSES: NDP 
The Alberta NDP Caucus is calling for the introduction of an Alberta Travel Pass tourism voucher to encourage more Albertans to vacation in our province's mountains and parks this summer.
Under the Alberta Travel Pass, families who vacation within the province this summer would be eligible for a one-time rebate of 20 per cent of their travel costs up to $1,000 for expenses such as accommodation, food and drinks, activities like museums and recreation, and petty expenses such as rentals or parking.
"In Alberta, the landscape is part of who we are: we are campers, hikers, mountain bikers and more. We are weekend warriors to the very core," said NDP Leader Rachel Notley. "The Rockies are the ultimate staycation and the Alberta Travel Pass will encourage more families to spend their summer here, experiencing our beautiful parks, supporting local businesses and helping grow our economy."
Notley called for the implementation of Alberta Travel Pass as part of her remarks Wednesday to the Bow Valley Chamber of Commerce.
It is estimated the program would cost approximately $30 million. Before COVID-19, Albertans spent about $7 billion dollars per year on travel outside of Alberta.
The Alberta Travel Pass is based on similar programs underway in Ontario and New Brunswick, where residents there are eligible for up to 20 per cent of their vacation expenses back in rebates or tax credits.
Edmonton mother found guilty of manslaughter in death of five-year-old girl
EDMONTON — A judge has found an Edmonton woman guilty of manslaughter in the death of her five-year-old daughter.
Court heard that the girl died of blunt-force trauma and prosecutors alleged her mother beat her with a belt and a spatula.
The woman, who is in her 30s, had been charged with failing to provide the necessaries of life, assault with a weapon and second-degree murder.
Justice Avril Inglis says there was not enough evidence to convict the woman beyond a reasonable doubt on those charges.
But Inglis convicted the woman of manslaughter because evidence showed that the girl's severe brain injuries were caused by an assault and the only person in the home capable of inflicting them was her mother.
The woman is expected to be sentenced in the fall. 
This report by The Canadian Press was first published May 7, 2021.
The Canadian Press
TC Energy reports $1.1-billion net loss after $2.2-billion writedown on Keystone XL
CALGARY — TC Energy Corp. is reporting a first-quarter net loss of $1.1 billion after taking a $2.2-billion after-tax asset impairment charge on its cancelled Keystone XL export oil pipeline.
It says the impairment charge doesn't yet include the government of Alberta's investment and guarantees for the project, which are expected to eventually reduce the company's net exposure to about $1 billion. 
Keystone XL was suspended after newly elected U.S. President Joe Biden fulfilled a campaign promise to cancel its presidential permit in January.
Since then, shippers including Cenovus Energy Inc., Suncor Energy Inc. and Imperial Oil Ltd. have reported non-cash writedowns on earnings related to their commitments to it.
In its quarterly report, TC Energy said comparable earnings without the charge were $1.108 billion or $1.16 per share, down from $1.109 billion or $1.18 per share in the year-earlier period.
It says revenue was $3.38 billion, down from $3.42 billion in the first quarter of 2020.
"While we were very disappointed by the revocation of the presidential permit for Keystone XL and the resulting after-tax impairment charge, we are well positioned to deliver sustainable, high-quality growth in the years ahead," said CEO Francois Poirier in a news release.
 "We are advancing a $20-billion secured capital program and working on a substantive portfolio of other similarly high-quality opportunities under development."
This report by The Canadian Press was first published May 7, 2021.
Companies in this story: (TSX:TRP)
The Canadian Press